Lighting Ideas for a Tech Savvy Home
Set a the mood of a room with the right lighting concept. Start with these 10 cool lighting ideas for a tech savvy home.
It is said that home is where the heart is, so whether you have warm lights or exotic and cool lighting ideas that you want illuminating your home, there are some unique ways you can obtain the decorating impact you want. Quality lighting is considered the must-have of all new or innovative home designs. Not only is cool lighting ideas for your home a must-have component, but if you can integrate cool lighting with smart technology through Google Assistant, Siri, or Alexa, you have created a perfect lighting design.
There's almost nothing more satisfying than being able to turn your lights on in your home while you're still driving in from being away. Or maybe you want to install smart lights that come on when there's motion, or someone is walking from one room into another. Many homeowners use lighting ideas integrated with a proper security system technology system so they can feel more secure in their personal spaces.
Smart lights and smart light switches offer immeasurable value in what and how you can use lighting in your home decorating ideas. Read on to learn more about ten cool lighting ideas for your tech-savvy home.
Cool Lighting Ideas
Whether you want to learn about cool lighting ideas because you need more cutting edge lighting concepts or your want to help provide more security components to your home, a tech-savvy system may be the best way to go.
#1 LED Hue Lighting System
LED lights have changed a lot since they were first introduced in 1963 by scientist Nick Holonyak, Jr. Phillips has invented the Hue LED Lighting System. The Hue LED Lighting System Phillips invented the Hue LED Lighting System. The Hue LED Lighting System is controlled through your smartphone, tablet, or computer.
You don't even have to have light switches on your walls because the Hue LED Lighting System can take your room from darkness into light with the push of an application icon on your smartphone. What's more, is this type of light saves energy and is considered a high-quality lighting system in almost every industry that uses it. You can even schedule a time when you need your lights to turn off or come on.
You will never have to bother with stopping your day to turn your lights on. All you have to do it use the application on your smartphone or tablet and let there be light. 
#2 GE C-Start Smart Switch Motion Sensing Dimmer Lighting System
There are always those who want a little bit more from their cool lighting and technology systems. The GE C-Start Smart Switch Motion Sensing Dimmer is the lighting system that offers up a little bit more and then some. This lighting system may not look like it came out of a James Bond movie, but it offers you one of the best ways to get your lighting and technology integration work together like they are from the future.  
This lighting system is Wi-Fi connected to a switch that can work with almost any type of bulb as long as there is an application for it on iOS or Android phones and tablets. You can control the lights with a touch, your voice, or even a remote motion. It can turn every room you have into a unique lighting design environment.
#3 EL Inverters
Every person knows what they want when setting a mood in a room by using the right lighting concept. There is finally something that helps you set and then change your room mood with the lighting you use. Elimiglow makes the highest quality EL inverters on the market, and these quality inverters last longer and work better than their competition. 
If you want the most cutting-edge you should try EL wire or tape that almost every designer, retailer, stage performance, event, or safety activity. That's because Ellumiglow's EL wire or tape increases brightness, and can be integrated into your technology platforms like Alexa or Google.
#4 LED Multi-Directional Light Fixture
When you're ready to bring the future into one of your interior spaces, the LED multi-directional light fixture gives you sophistication through an abundance of light and reach. This multi-directional light fixture can be customized and gives you the direction of light you never imagined that illuminates your room with a refined look of class.  
#5 Plug-In Hanging Pendant Lights
There's nothing that looks more regal and vintage than the plugin pendant vintage hanging light fixture. In today's market, every time you can leverage anything that competes with the large budgets inexpensive homes or offices, you're carving out a name for yourself. By using AI or analyzing what you need what an out-of-the-box lighting software technology system provides you, you're able to stay one step ahead in creating the right lighting concept for your space that others will try to copy.
The rustic and vintage look the plugin pendant hanging light providers you are perfect for the areas used the most, and that needs the warmth and vitality the lights provide. 
#6 Touch Screen Light Switch
The touch screen light switch lets you be the master of your domain by not only being able to control the lights but with this system, you can control other smart home devices. You can integrate technology and loop in cameras, speakers, security, music, and more. The sky is the limit in providing touch screen lighting that can loop into every other smart device in your home. 
#7 TP-Link HS200 Light Switch
For less than $50, you can flip a light switch confident that whether your light switch is up and on through your smartphone or tablet. The coolest thing is you can even create scenes or smart actions with the light switch like turn off all the lights in the house with one effortless command that works every time. Philips Hue bulbs and similar bright lights are fantastic and effortless.
#8 Multi-Colored LED Light Bulb
Add panache, style, and color to your home or personal space with LIFX 1100-Lumen 11W Dimmable A19 LED multi-colored light bulbs. These bulbs also work with Alexa to give you the color and dim hue you seek most to set your room's mood-setting.
#9 Wemo Smart Dimmer
Add a bit of tech-savvy light dimming to your home or personal space that does nothing but enhance the beauty and glow of your kitchen, bedroom, even a bookcase or china cabinet can be beautified with smart dimmer light controlled by smart technology. 
#10 Connected Lighting
Whether it's your personal space, bedroom, or office, you can use interest software systems that have architecture technology structures that personalize lighting. You can use it to save energy, provide optimized lighted space, or give you increased energy efficiency.
The Way Forward
Every cool bedroom lighting idea you select can bring a bit of awe and dazzle to your home. Reach out to those who can guide you with some viable and cool lightning ideas that work for your space and style. Open your eyes to the potential that cool lighting ideas can bring to your home.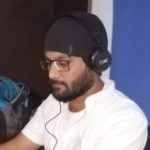 Kamran Sharief
I write about technology, marketing and digital tips. In the past I've worked with Field Engineer, Marcom Arabia and Become.com. You can reach me at kamransharief@gmail.com
Related posts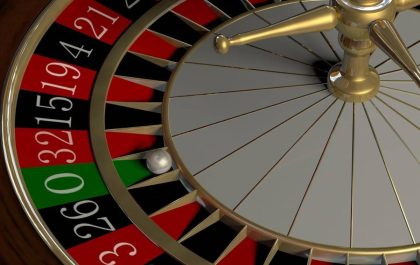 Which is the Best Online Satta Game App?
Satta games have gained immense popularity in the online gaming world, with players seeking excitement and the chance to win…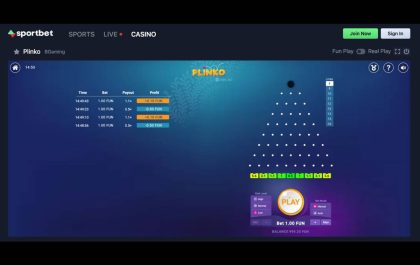 Plinko game: cheats that pay real money
Plinko game cheats that pay real money Plinko, the popular slot machine game that combines elements of chance and strategy,…