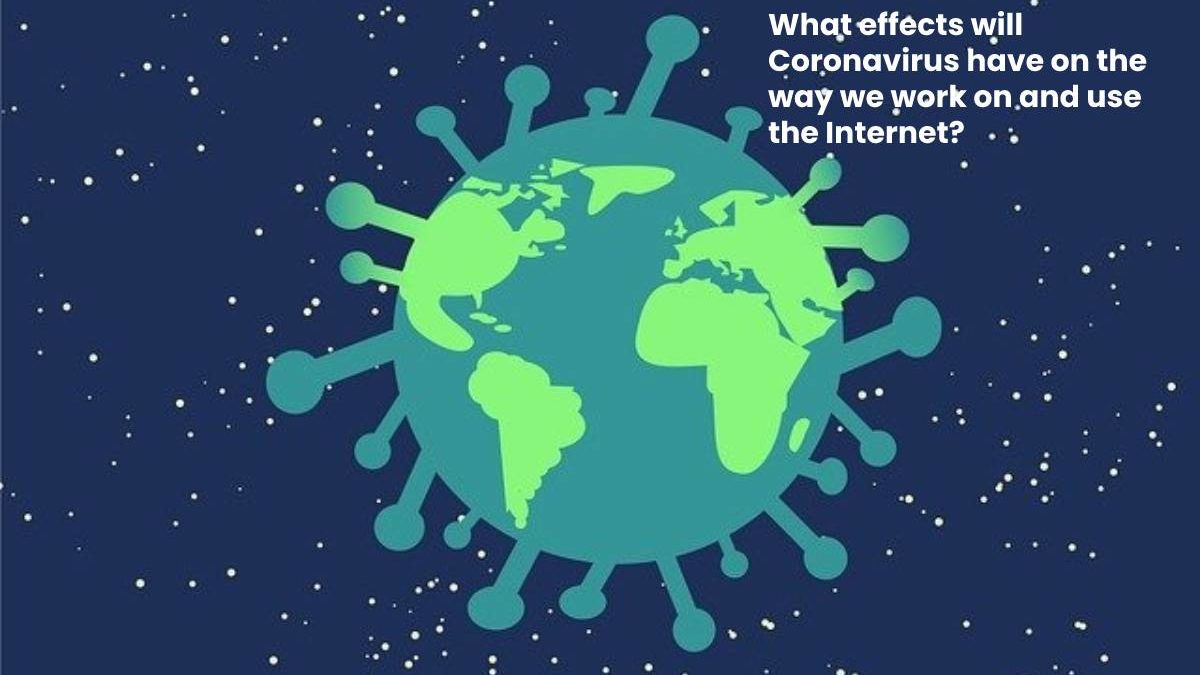 Effects of Coronavirus on the Work

It's clear the effects of the coronavirus pandemic have changed our internet habits. If you've been working or studying from home throughout this pandemic, then you've likely seen your own internet use increase.
Now that we've spent a few months in a shelter-in-place situation, we start to see trends that predict our future internet use. The team at Amazing Support, a London-based IT support company, put together this list of current and future internet habits we're seeing now.
The Internet Can Handle the Increase
When lockdown and resulting work from home measures started, there were concerns we would "break the internet." Some speculated that our increased use at home, for personal and work reasons, would be too much too handle. The internet, however, seems to be doing just fine. There's been anecdotal evidence of some slowdowns, but on the whole, networks are handling the traffic. Some even argue that we have an opportunity to develop the internet further.
In Europe, streaming companies were asked to reduce the picture quality of their video to lighten the broadband load. Video game companies have also cut back sending out updates or only release them during off-peak hours. Some internet monitoring experts have said these changes are helpful, but not totally necessary. The internet could've managed the increase without these changes.
It's becoming more likely that more of the population will be working from or spending time at home, and internet use will remain at current high levels. With our infrastructure and rapid response to scale up services and increase bandwidth, the internet will handle the increase.
We Might Be Shifting Away From Mobile
A recent New York Times analysis looked at changing internet trends as a result of coronavirus. They saw that people were spending more time on their computers or laptops, and less time accessing popular apps on their phones. Since we're staying home more, we might start using our smartphones and tablets less, in favour of larger screens.
We Use More Video Chatting Apps
It should come as no surprise, but the use of video chatting services has soared since lockdown measures were first introduced. In the week of 14 March – 21 March, business app downloads jumped by 45 percent from the previous week. In both professional and personal life, video chatting programmes and apps will likely become the new norm.
Video Games and Esports Surge
Another predictable trend from the coronavirus quarantine has been people playing more video games. Not only are we playing more video games, we're also watching more. Esports, an industry that was already on the rise, has seen a surge in popularity in the last several weeks. The gamer streaming platform, Twitch grew its audience by one-third in March alone.
As our consumption of Esports grows, our time spent on traditional sports content declines. Most sporting events around the world have been postponed or cancelled, so this trend isn't shocking. Whether we continue to favour gaming and Esports over traditional sports will depend on how sports clubs handle their comeback after the coronavirus lockdown winds down.
Shopping at Supermarkets Goes Online
Being stuck at home and discouraged from going out, more people have turned to online supermarkets and delivery. Some large supermarket chains already had the infrastructure to process online orders, payment, and delivery, so the transition has been seamless. Many businesses, particularly food chains, have begun offering delivery services so as customers can still buy their services. If your business can continue to offer your services and/or products through such means, then doing so will help to keep your business afloat and, with that, secure the futures of your staff who will no doubt have their own worries right now. In order to make sure that your new restaurant business is going to succeed, you need to attract as many customers as you can. That's why you should offer a gourmet food delivery service from day one. If you decide to do this, you need to come up with a way to keep your food fresh.
As our stay-at-home lives continue, more of us will continue to shop for food and other services online. For our future consumer habits, it's likely we'll favour retailers that offer better ecommerce solutions, possibly edging out local shops and grocers that can't afford such systems.
What About People with Limited Internet Access?
The internet has been undeniably important for people around the world in the last few months. This increased reliance has also emphasised the "digital divide" between those with internet access and those without.
In some parts of the world, only one in five people have home internet access. Children are cut off from education, people can't buy groceries or services online, and there are no options for teleconferencing for work. This issue has thrown into sharp relief the huge inequalities in broadband access.
One of the most positive and sweeping effects the coronavirus pandemic could have on the internet is its expansion. Strengthening networks in rural areas could connect more people to the vital services needed online.
Final Thoughts on Our Coronavirus Internet Use
The effects of coronavirus on our internet use will be long-lasting. Some trends will die down once quarantine orders are loosened and people can access more services outside the home again. But shifts in working and education will mean that some of our changing internet habits are here to stay.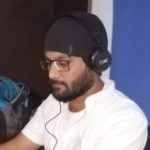 Kamran Sharief
I write about technology, marketing and digital tips. In the past I've worked with Field Engineer, Marcom Arabia and Become.com. You can reach me at kamransharief@gmail.com
Related posts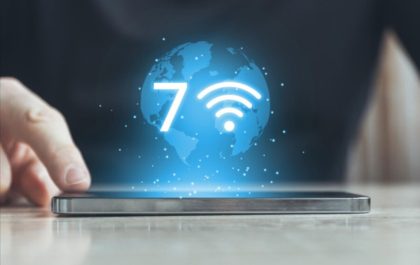 WiFi 7 Guide – What Improvements are there vs WiFi 6?
WiFi 7, also known as 802.11be Extremely High Throughput (EHT), is the latest wireless networking standard that promises faster speeds,…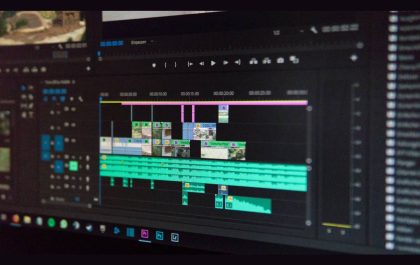 The Future of Personalization: Leveraging ACR for Enhanced User Experiences on Video Platforms
In the rapidly evolving world of digital media, personalization has become a key factor in enhancing user experience on video…