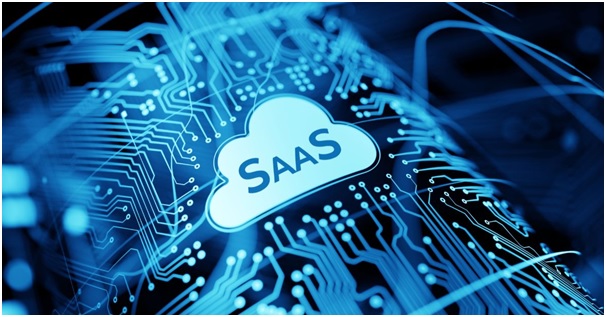 Grow Your SaaS Business
Altogether with infrastructure as a service (IaaS) and platform as a service (PaaS), software as a service (SaaS) became one of the three main categories of cloud computing and is here to stay. As a matter of fact, the global SaaS market is ready to reach mind-boggling $157 billion in 2020, more than doubling the market size from 2015 when it was at $69 billion.
And while intense competition in a particular industry can certainly be a good thing, SaaS growth strategies have their nuance as well. Why? Well, the very SaaS business model is essential here, since it dictates the business's growth and marketing strategies that need to follow a specific set of rules and best practices to become successful and create the desired revenue.
First, selling software for a living means that your product isn't a physical and tangible item. The company must persuade its clients to make their software an indispensable part of their business and daily routine – kind of a hard sell compared to convincing a customer to buy a new watch, for example. The watch retailer only needs to convince you to buy the watch once, compared to the SaaS companies that make their money off existing subscriptions to drive revenue. The watch vendor doesn't need to worry about churn rate the way a software business does. While customer acquisition is a high priority for any growth strategy, customer retention and monetization are giant levers for SaaS companies.
To help you develop a roadmap for expansion, we've consulted some of the industry's best business developers and marketers. Here's how to grow your SaaS business by utilizing some of the game's most powerful growth strategies.
Build The Right Team
Even though building the right team isn't recognized as a profound business growing technique, it's equally, if not more important than most of them, so it goes on the top of our list.
If you want to effectively grow your SaaS business and maintain customer satisfaction simultaneously, you will need to employ a close-knit team. This goes both for the company's back end (technical personnel and developers) and for those at the front end (marketing personnel and sales).
Since back end employees are essentially the backbone of your SaaS business, make sure to carefully evaluate and employ each candidate as there should be no room for mistakes in this sector. In case you can't find the appropriate candidates in the real world, or you find yourself in the startup phase when everybody's a little tight on resources, check this lemon.io review and educate yourself on why freelancing developers and programmers might be the perfect solution to your employing difficulties. Freelancing platforms like Lemon help entrepreneurs and start-up founders find the best software engineers with the right set of skills. By carefully vetting candidates from their talent pool you can be certain you hired the right person for the job.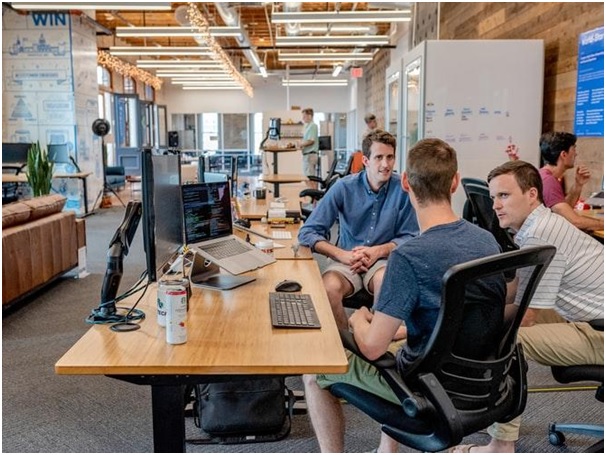 If you strive to optimize general productivity, your company's two sectors must work harmoniously and closely together, which at times can be easier said than done. The key to guaranteeing SaaS growth with your team lies in conducting regular checks and reviews of your personnel. For instance, it could be that some of your employees have complementary skills that could be better utilized somewhere else in the company: a steady customer service employee could be a natural fit within the sales department. Don't be afraid to experiment and be a hands-on boss when it comes to managing your company's workforce. If you want your business to grow, build the right team, and make the most out of everyone.
When setting up and managing an in-house development team is not an option, you can definitely benefit from a collaboration with a tech partner that will provide you with the best SaaS app developers working towards the release of your product and beyond.
Make Your Business Stand Out From The Rest Of The Pack
It doesn't matter which metric you select; growing your SaaS business always means obtaining new customers in a very crowded marketplace. The SaaS marketplace is populated with many similar products – and their key features are usually easy to copy. If you are interested in maximizing your market share, besides working on your SaaS SEO strategy, it's of the highest importance that your business has its unique business differentiator. As there are tons of unique selling propositions that your business can grow in, the most prominent include:
Try to be the cheapest SaaS company in the market.
You can offer superior customer service and differentiate your company.
Stay at the forefront pushing the boundaries, and be the most innovative company out there.
Focus and rely on the key benefits that your SaaS product offers.
Invest in a thorough marketing strategy to increase lead generation.
Focus on a specific niche and be the best in a particular market.
Get Your Pricing Right
Pricing is a kind of a sensitive subject, and it's a vital part of your business's growth. Charge too much, and you're practically pricing yourself out of the market and consequently driving your clients towards cheaper competitors. Charge too little, and you're giving away value with each customer. Besides, they may start questioning the quality of your service because of the low price.
The most effective way to optimize your pricing is to attach a value metric to your customer base. If you offer your services to companies of similar size that share similar pain points, one metric might get the job done. If your customer base is more extensive, you may need separate calculations based on each customer segment.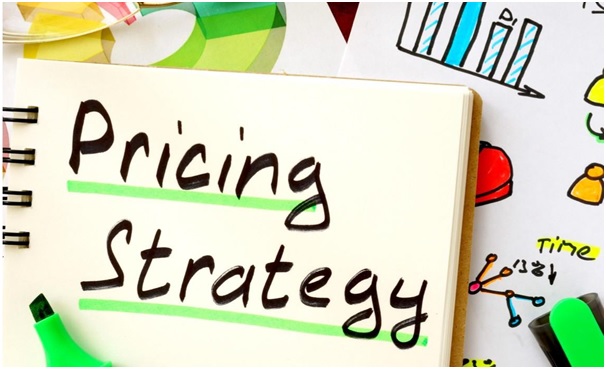 As an example, let's say that your product is a particular email software. A smaller-scaled business might be interested in signing a deal based on its database's size so they won't have to commit to sending a definitive number of email campaigns per month. On the contrary, a more prominent company with a more significant database and defined strategy might be more comfortable with a pricing option based on unique emails sent per month.
You can create package deals to encourage customers to select multiple services from your company. You can even discount these bundles initially to make them more attractive but tend to keep the shelf life of the promotions short because permanent discounts eventually lose their impact. Get your pricing strategy right, and ensure that the pricing options are appropriately displayed on your business website.
Focus On Your Paying Customers And Reducing Your Churn Rate
Another vital growth technique that is crucial to SaaS companies is customer retention and reducing the churn rate. Keeping the paying customers and increasing their value is essential for expanding all service-oriented businesses, and selling SaaS is no exception.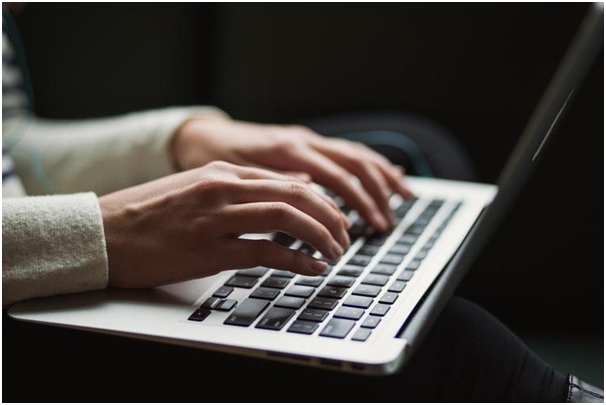 Nobody wants to lose a client, so once you've got a client on board, your next and most significant challenge is to keep their business and make sure that the client is delighted with your services. Assuming that your customers are happy is easy, and is not enough. You need to take proactive steps in ensuring that your client knows how to use the software you've charged them for, and assist them in every way possible. The pursuit of growth for your company lies in retaining and nurturing existing customers and securing new ones.
You can utilize a lot of techniques to forge stronger bonds with your current clients, such as:
Regular communication with your existing customers through an account management team.
Make sure to update your networks regularly with informative content and encourage clients to engage with your business on social media platforms.
Make use of in-app software to track how clients are using your product and market to them based on this data.
Final Words
Coming up with a profound SaaS growth strategy comes with some unique challenges and is not the most straightforward job in the world. As the growth trajectory and the direction you will take are highly dependent on your business objectives, there are no definitive growth techniques applicable to every SaaS business. However, our four fundamental SaaS growth techniques remain the same across all different categories and services, so we strongly recommend you implement them and start your business's growth from there.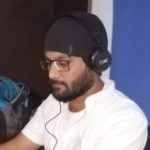 Kamran Sharief
I write about technology, marketing and digital tips. In the past I've worked with Field Engineer, Marcom Arabia and Become.com. You can reach me at kamransharief@gmail.com
Related posts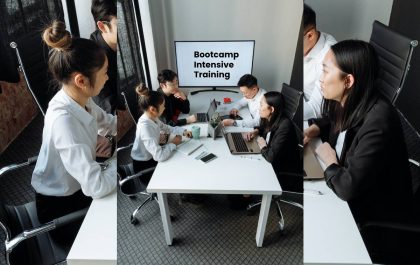 Product Management Bootcamp-Intensive Training For Future Leaders
"Product and services are the centric part and base of any economy." The product is the king of this industrial…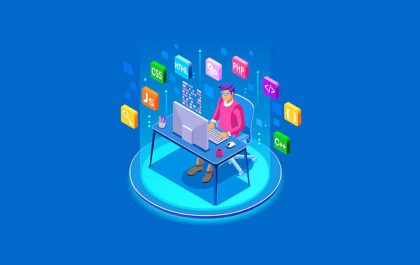 How To Hire Web Developers: Tips and Sources
In the current market, the demand for software development services is at an all-time high due to the increasing reliance…