Sales enablement tools can make the lives of sales managers and reps easier. The sales management process is a complex and demanding process, and keeping track of metrics, feedback, orders, and delivery durations can be cumbersome. However, having the right tools at your disposal can make the process easy and help keep the sales team in sync.
We have compiled a list of seven sales enablement tools that can help manage a sales force through mobile and help eliminate paperwork. These tools will help in pipeline management and save time, making the sales management process seamless and simple.
HelloSign
An e-signature sales management tool that can help complete applications in real-time. A request can be issued to around 20 individuals, who will get an electronic copy after signing. This speeds up the process of closing deals as the approval process is sped up. HeloSign has templates, audit trails, and supports branding. It also supports storage platforms like Google, Dropbox, Microsoft One Drive, and Evernote. This allows prospects to sign using whatever platform they prefer.
Pitcher
Pitcher is a sales enablement and customer engagement tool which provides your team members with personalized content for each specific audience, at exactly the right time. It creates new digital opportunities for commercial teams by improving sales readiness, content automation and sales excellence. If your sales teams are underperforming, it's definitely worth checking out how it can transform the way your whole organization works. Pitcher creates interconnectedness between all your departments with a unified goal – increasing your bottom line through an easier and more effective buying process.
Full Contact
Business cards can be a pain to deal with – as you risk misplacing them and losing vital prospect info. Worry not, as it is possible to get digital screenshots of them by utilizing the Full Contract sales enablement tool. Just take a snap of a business card, and capture vital prospect info like social media details, email addresses, and mobile numbers onto an interactive dashboard. The premium version of this sales enablement tool lets you add up to five of your email accounts and scan business cards to add as new contacts on your phone.
Wunderlist
This sales enablement tool helps in making digital to-do lists that can be shared with the members of a sales team to exchange, collaborate on projects and task assignments. Due dates and reminders can also be set in this sales enablement tool, and the app and its lists can be accessed from Apple devices, PCs, and Kindle by Amazon. This makes the tool very accessible and lets you switch devices between work.
OnePageCRM
OnePageCRM is a sales enablement tool built for lead management and follow-ups. You can keep all the important information about every contact on one scrollable page and also use it as a smart to-do list with reminders next to every lead. This to-do list functionality helps salespeople keep the momentum going and nurture leads more efficiently. In OnePageCRM, you can track email opens and send personalized emails in bulk. This sales CRM integrates with different tools, such as Mailchimp, Skype, Talkdesk, and others. On top of that, OnePageCRM has free lead generation apps available for its users.
Expensify
Getting expense reports in a single click can be quite convenient, and Expensify is a sales enablement tool that does just that. All you need to do is take a snap of your receipt and decide which report you want the app to make. This sales enablement tool is smart enough to analyze company policy to determine expenses that need to be reviewed or can be auto-approved, and you can generate reports at the tap of a button. With features like auto reimbursement upon approval and the ability to track duplicate expenses, this app makes dealing with expenses simple and saves valuable time.
ClearSlide
This is a web conferencing sales enablement tool that can help pitch to prospects in a different way. This tool provides custom links to your presentations and videos that eliminate the hassle of your viewer having to download specialized software or apps. A presentation can be started with just a click. This tool has built-in analytics, email engagement tracking, and attachment click notifications.
Sales Navigator
Appointment management can be made seamless by this sales enablement tool as sales teams heavily rely on calendars. This app syncs with your Apple device and helps in associating contacts, locations, and appointments. Appointments can be mapped out on Google Maps as well. This sales enablement tool provides fabulous visual identification of data and helps keep you organized.
Field sales monitoring can be made simple by using a field sales monitoring app like SalesQ by CloudApper. This app allows for seamless sales team management by tracking sales force location, target assignment, and customer feedback recording. Important metrics like sales target achievement, sales per rep and geographic locations most profitable for sales can be analyzed using SalesQ. The app also lets you manage your sales teams through their mobile phones by enabling communication like reports and order data for remote sales force management.
CloudApper CRM is a sales enablement tool that helps in customer relationship management by storing lead info, contact, and email addresses in one place for seamless access through the cloud. This removes the hassle of sales reps coming back from the field and logging customer data from a PC. As reps can access the CRM from the phone, data entry is instantaneous, and prospect relationship management is more effective. There is an option that emails you about leads, so you do not miss out on anything from the conversion process.
A number of sales management tools are at your disposal to make the sales process hassle-free. The Internet and mobile phones have made it easier to remotely manage sales forces and make sure that sales reps stay on track and companies stay profitable. Field sales monitoring apps like SalesQ combine a lot of functionalities into a single app for seamless sales management. Sign up for a 14-day free trial now and check out a plethora of other free apps by CloudApper.
Related posts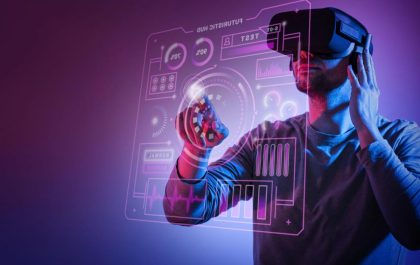 Top 10 Business Tech Trends of 2023
For organizations to succeed in the fast-paced world of technology, being ahead of the curve is crucial. Staying current on…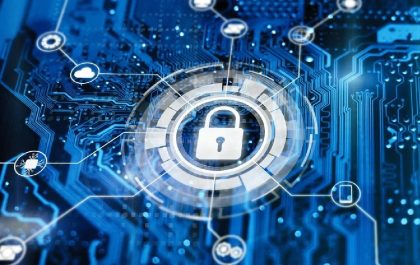 Cyber Security Behind NFTs: Are You Safe?
With the rise of cryptocurrencies, we've seen all kinds of digital assets hit the market. NFTs were a craze a…