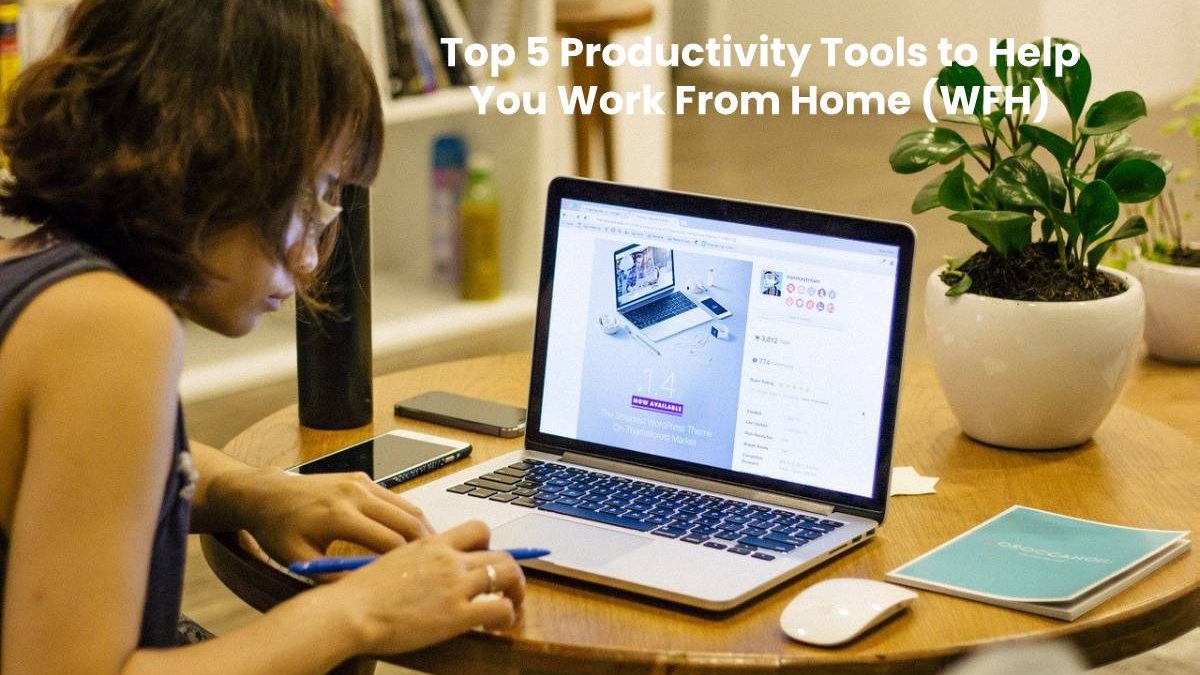 Nearly every company around the world is scrambling to find the right productivity tools for their employees as they enforce their work from home (WFH) policies. In order to protect from the ongoing health threat from novel coronavirus disease (COVID-19), most company has pushed remote working tools to the forefront, especially those that can boost productivity in these difficult times.
After looking at dozens of remote work software applications, we've put together a collection of the top 5 productivity tools to help you work from home and manage your tasks effectively. We've considered several important aspects, such as why each one is the best tool in its category, what it is, what it does, and what operating systems it supports. Let's dive right into it.

Why Choose PDFelement Pro as a Remote Work Software Application?
As a full-featured and "Top Rated" document management system, PDFelement Pro can handle all your digital documentation and PDF workflows. The integration with cloud services allows employees to collaborate on documents, apply security restrictions, add digital signatures, and share PDFs online. A wide array of annotation, review, and commenting tools gives that collaborative element a further boost, which is critical in a WFH model. But the real benefit of using PDFelement Pro for remote work is that it handles everything from the simplest PDF editing tasks to the most complex optical character recognition jobs. And the reason your employees will be more productive with PDFelement Pro in their collection of work from home software tools is that the learning curve is near-zero, implying lower training costs during large-scale deployment.
PDFelement Pro Overview
Unless you use the software (free trial available), it's hard to convey how intuitive the new interface has become. Over the course of many iterations, PDFelement Pro has evolved to become a powerhouse PDF editor that almost exactly matches Acrobat Pro DC feature for feature. At the same time, it delivers high performance at a much lower price point and with a much slicker user interface. This interface has been a game-changer for startups, small businesses, and enterprise-level organizations alike.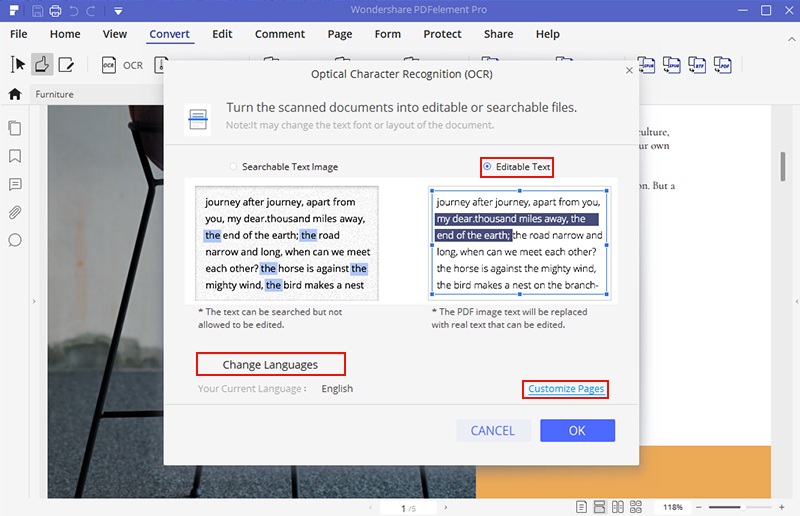 Key Capabilities and Features of PDFelement Pro
Edit PDFs like a Pro. Any existing element of a PDF document can be fully edited, giving your staff full control over the documents they send and receive.
Create PDFs from over 300 file formats. PDF is the best way to distribute static as well as interactive content with a large online audience via email, web, cloud, etc.
Convert PDFs to various other file formats. Very often, a vendor or supplier needs a document that they can edit but they don't have a PDF editor. Quickly and accurately convert the PDF content into a more easily editable format like .docx or .xlsx. Do all this confidently, without losing formatting, layout and other content attributes.
Sign, Protect, and Share PDFs with easy-to-use but powerful security tools like watermarks, legally valid e-signatures, PDF locking with encryption, redaction tool for confidential/sensitive content, etc.
Collaborate effortlessly with comprehensive annotation and cloud-sharing tools. The cloud-integrated and commenting/markup features of PDFelement Pro will allow your staff to share and work on documents in a virtual real-time environment – just as if they were in the office!
Every company handles forms of all kinds. Unify your forms management protocols with PDFelement Pro's advanced form handling features, which include creating or filling interactive forms, converting non-fillable forms to interactive documents, using form field recognition, data import/export, and extracting specific data from PDFs.
Larger workloads may require batch processing and advanced OCR, both of which are available in PDFelement Pro. The rate of conversion is perceptibly faster than many other premium PDF editors.
System Support: Mac, Windows, Android, iOS
During the special time, PDFelement provide our audiences a special offer on PDFelement,
Up to $60 Off here>>
No 2: Google Sheets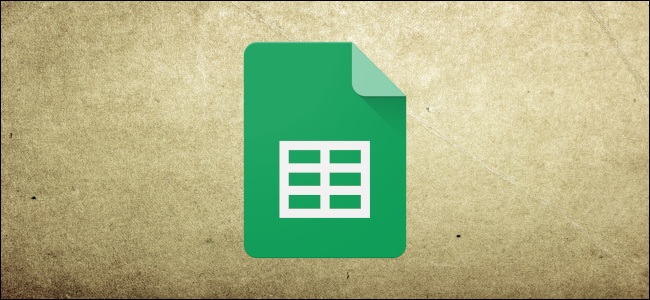 Why Google Sheets for Remote Work?
As a collaborative spreadsheet program, Google Sheets has always been the service to beat. The real-time environment is ideally suited to remote work, and it offers some level of protection against modification or accidental deletion of data. This is critical from an operational point of view. As part of the G Suite array of 'business tools on the cloud', Google Sheets is a must-consider work-from-home application.
Google Sheets Overview
Google Sheets is a web-based spreadsheet application that can be accessed on any browser, although Chrome is the best choice because it gives you a doorway to even more remote work tools within the Google ecosystem. It is a real-time collaborative platform where changes by multiple users can be viewed as they happen. Content can also be locked for editing using strong encryption algorithms. In addition, you can export spreadsheets to other common formats like Excel, HTML, PDF, and so on.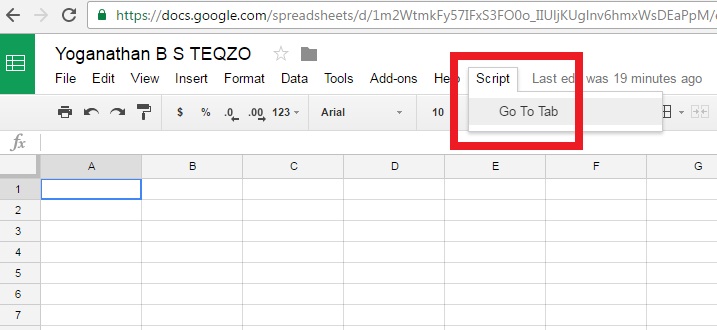 Key Capabilities and Features of Google Sheets
Full spreadsheet functionality, including formulas, formatting tools, and a repository of add-ons to choose from.
Instant collaboration in real-time.
Easy permissions and sharing tools.
Sheet and cell protection to prevent alteration of data.
Script editor for extended functionality.
System Support: Online, Cross-platform
No 3: SignX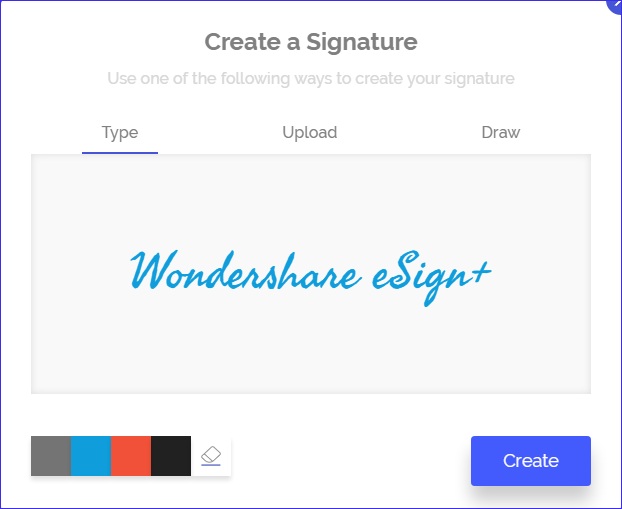 Key Capabilities and Features of SignX
Login from a browser tab on any connected device.
Get instant alerts when a document you sent is signed, or even opened and read.
Send a document in bulk to multiple recipients and have them sign individually – significantly cuts duplication of work.
Protect confidential documents with enterprise-grade security features like password protection, encryption, and data recovery in case of disasters.
Use templates and save them as favorites for later use. Saves time and gives the recipient a personalized experience.
Robust admin and user management tools to monitor document workflows.
System Support: Online, Cross-platform
No 4: ClickMeeting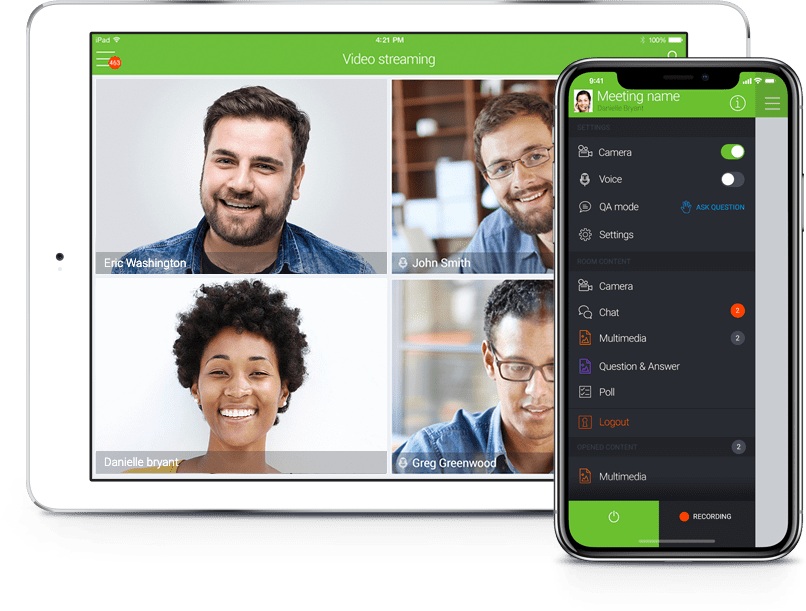 Why ClickMeeting is a Necessary Remote Work App
The whole solution to the current threat of a novel coronavirus infection boils down to avoiding physical contact. What better way to replace your one-to-ones and conferences with a virtual meeting tool? Self-styled as a webinar software, ClickMeeting goes beyond mere webinars and is an ideal tool for any sort of remote audio or video conferencing for small and large teams alike.
ClickMeeting Overview
A user-centric interface is essential to the mass adoption of any software, and ClickMeeting has nailed it in that regard. The clean look, easy-to-use controls, and support for large numbers of users makes ClickMeeting an absolute must-have for any type of remote work scenario, whether it's a training session for large, remote teams, a prospecting tool for new clients, a video conference with external stakeholders, or just an audio call with a few users.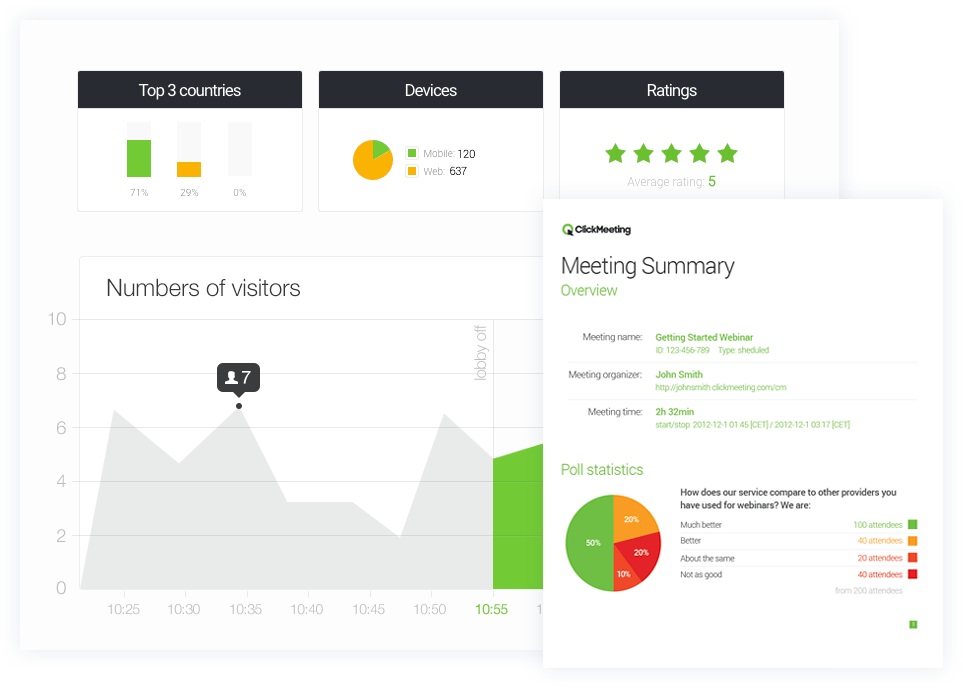 Key Capabilities and Features of ClickMeeting
Comprehensive webinar tools for preparation, inviting, hosting, breakaway meetings, etc.
Conversion tools to monetize your webinars.
Audio and video conferencing.
Screensharing and real-time messaging.
Custom plans for up to 1000 or more attendees.
System Support: Online, Mobile
No 5: Cropro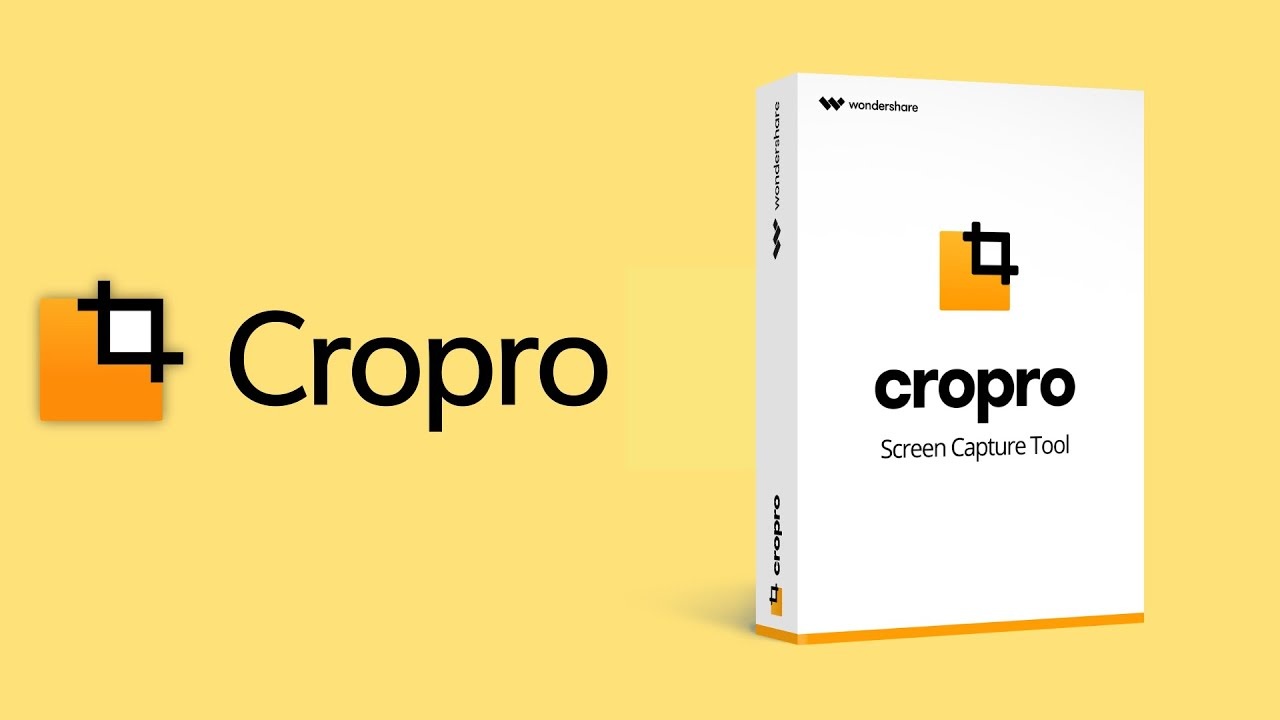 Why Cropro for Work-at-home Employees?
Any remote work setup must necessarily have the right screenshot and annotation tool so employees can share markups, review and comment on documents, and communicate other changes from a remote location. Cropro makes this possible in a simple, unified interface that lets you take a custom screenshot, add annotations, and send it via email and other mediums or simply save it to your desktop.
Cropro Overview
Cropro allows you to take what's on your screen, add your thoughts on top, and share it with others, making it an ideal tool for remote collaboration. It works well in creative fields because you can visually communicate what you want to say to the other person – a minor layout change in a landing page mock-up; extensive corrections to a web page; clear and concise instructions to designers and other creative staff; and so on. The clean interface makes it easy to figure out various features and functions, which is a valuable asset when rolling out new software to a remote team of workers.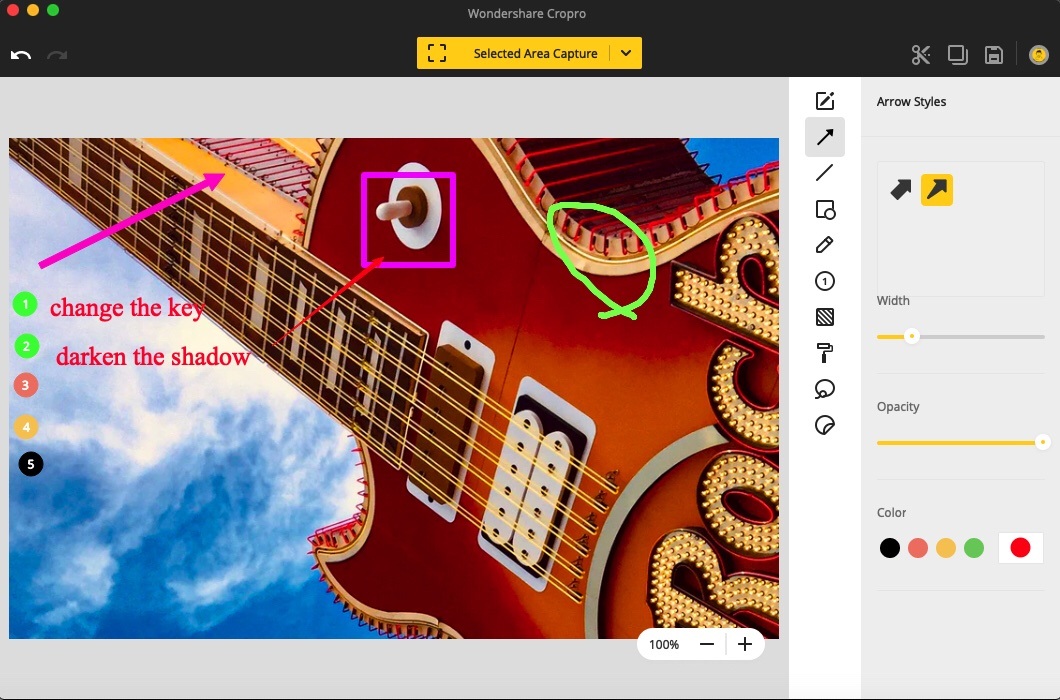 Key Capabilities and Features of Cropro
Standard and custom options for screenshot types.
Image cropping feature to optimize file size.
Pixelate content with the Mosaic tool to preserve confidentiality.
Smart Step lets you annotate process sequences in a screenshot with automatic incremental numbering.
Extensive choice of annotations, stickers, and stamps.
Save, copy, or share the edited or raw screenshot from within Cropro.
System Support: Mac, Windows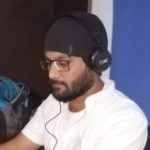 Kamran Sharief
I write about technology, marketing and digital tips. In the past I've worked with Field Engineer, Marcom Arabia and Become.com. You can reach me at kamransharief@gmail.com
Related posts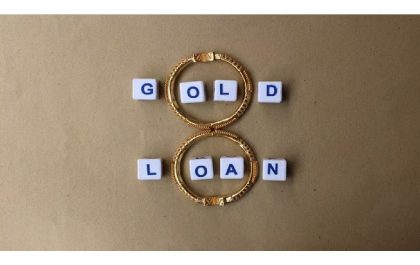 Benefits of Using a Gold Loan Calculator
Are you looking for a convenient way to secure a loan without sacrificing security? A Gold Loan Calculator can provide…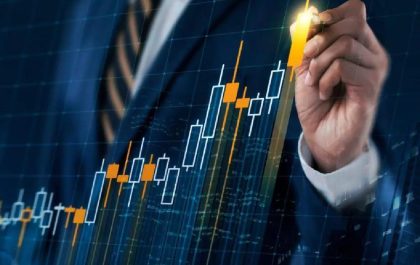 TechBerry Review: A New Way Of Social Trading
From the recent coronavirus outbreak that we just experienced a few years ago, one can learn how important it is…