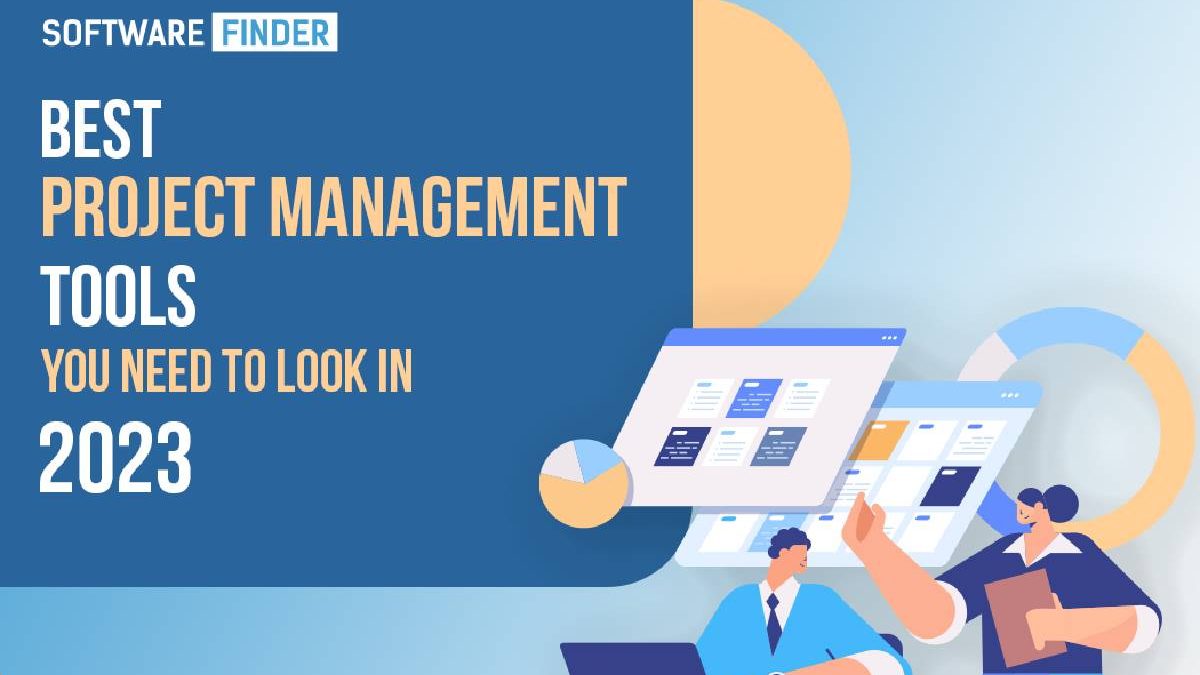 What will the best project management tools be in 2023? Look no further! We've compiled a list of the top tools that are sure to make your workflow easier.
Best Project Management Tools You Need to Look In 2023
Are you seeking the best project management tools to help you advance in 2023? If so, then look no further! In this article, we will round up some of the best available options and provide a sneak preview of upcoming tools that will make waves in the project management world. Whether you're a seasoned pro or just starting out, these tools will help you do the job right. So, without further ado, let's dive in!
List of Best Project Management Tools in 2023 That Can Help with Productivity in the Workplace
Staying productive in the workplace can be challenging, especially for remote teams. Monday.com, Miro software, Slack software, and Nifty are some of the best project management tools available to help teams improve their productivity.
Monday software is project management software that helps simplify collaboration between multiple parties and keep track of progress. For brainstorming sessions, Miro software enables teams to collaborate virtually on ideas in real-time while accessing powerful annotating tools.
To facilitate better communication between office members, Slack software offers messaging capabilities with searchable conversations and file attachments that make discussions more organized. And lastly, Nifty is a project management platform created specifically for startups and small businesses that need an all-in-one solution for their management needs.
Companies everywhere can greatly benefit from these innovative programs, which provide the perfect environment for easy data sharing and cooperation between colleagues.
Top Project Management Software in 2023 and What they Do?
There are several project management software alternatives available on the market. Monday.com, Miro software, Slack software, and Nifty software are some of the most popular solutions on the market in 2023.
Monday Software
Monday software is an all-in-one project management platform that helps teams stay organized and on track with their projects. It offers task tracking, team collaboration, resource management, and more features. It also integrates with other popular tools like Slack and Google Drive for added convenience.
Miro Software
Miro software is an online whiteboard platform that allows teams to collaborate in real-time from anywhere in the world. It provides users with various tools for brainstorming, planning, and organizing projects visually. It also has built-in video conferencing capabilities so teams can stay connected no matter where they are located.
Slack Software
Slack is a team communication tool that helps keep conversations organized and searchable. It offers features such as direct messaging, group chat rooms, file sharing, voice calls, video meetings, and more. It also integrates with other popular tools like Dropbox and Google Drive for added convenience.
Nifty Software
Nifty is a project scheduling software that helps teams plan out their projects in detail. It offers features such as task tracking, resource management, timeline view, Gantt charts for visualizing progress over time, and more. Its intuitive interface and powerful features make it easy to manage complex projects from start to finish.
Overall, these four solutions offer powerful tools for managing projects of any size or complexity level – making them great choices for businesses looking to streamline their workflow processes and get things done faster than ever before!
Features You can Get from the Top Project Management Tools in 2023
When it comes to project management software, there are a variety of solutions available. Monday.com is a widely known project management and scheduling tool that helps teams collaborate, plan, and track progress in real-time. It offers features such as task lists, Gantt charts, resource management, and reporting capabilities.
Miro is an online collaboration platform that enables teams to brainstorm ideas, create visuals, and share feedback. It has features like whiteboarding tools, asset libraries, and video conferencing capabilities.
Slack is a team communication tool allowing users to communicate via text or direct messages. It also includes features such as file sharing, voice calls, video meetings, and searchable archives.
Nifty is another project management solution that provides features such as task tracking and scheduling tools for teams to manage their projects effectively. It also has collaboration tools such as discussion forums and chat groups for team members to communicate easily with one another.
Pros and Cons of Each Software
Monday.com, Miro, Slack, and Nifty are all popular pieces of software used by businesses today. Monday.com is a project management-based platform that helps streamline the task-tracking process and keep teams on the same page.
Miro is an online collaborative whiteboarding platform, while Slack helps facilitate team communication via messaging. Finally, Nifty offers a document collaboration system with built-in features like version control and content approval tools.
Each of these software options offers pros and cons; Monday.com is intuitive to use but has limited customization options. Slack's wide range of features makes it useful but potentially overwhelming for teams to manage effectively.
Miro's interactive user interface simplifies complex tasks but lacks certain key integrations. Finally, Nifty makes collaborating with internal documents easier but has fewer third-party integrations than Monday and Slack. Choosing the right software for your business requires weighing these factors carefully in order to find the best overall fit for your team's needs.
Which Software is the Best for Certain Tasks or Projects?
Making the right decision on which software best fits certain tasks or projects can be tricky, but the Monday demo, Miro software demo, and Slack software demo can be helpful.
The Monday.com demo presents a comprehensive overview of different tools and platforms, while the Miro demo helps visualize the flow of the project.
In addition, the Slack demo is great for collaboration purposes because it's easy to keep track of ongoing conversations, documents, or tasks. The Nifty demo provides useful insights to help key personnel make decisions accordingly. All in all, multiple options are available depending on your unique needs and preferences.
Why These Software Solutions Are Essential in Today's Work Environment?
In today's workplace, software such as Monday.com, Miro, Slack, and Nifty is essential for streamlining productivity and aiding team collaboration. Monday.com's intuitive task management boards provide a visual overview of tasks and projects, while its intra-team communication enables stakeholders to coordinate activities easily.
Miro helps teams work together more efficiently by using features like comprehensive whiteboards that enhance project ideation to help them hit important deadlines. Similarly, Slack facilitates team internal and external communication, enabling employees to communicate in real-time regardless of their location.
Nifty aids employees with project management tasks like assigning roles and managing remote workloads to ensure that all employees feel empowered in a constantly changing environment. Without these software solutions, teamwork would be near impossible in the modern work environment.
How the Pricing for the Best Project Management Tools in 2023 Compares?
Pricing software solutions are a great way to manage and optimize the cost of goods and services. Monday.com, Miro software, Slack software, and Nifty software are all popular pricing optimization tools that can help businesses make better decisions when it comes to pricing.
Monday.com Pricing
Monday.com offers a range of plans for teams of any size, starting at $8 per user per month for the Basic plan and going up to $25 per user per month for the Enterprise plan.
Miro Software Pricing
Miro software also has different plans available, with prices ranging from $8 per user per month for the Pro plan to $24 per user per month for the Enterprise plan.
Slack Software Pricing
Slack software has three different plans available, ranging from free to $15 per user per month for the Plus plan.
Nifty Software Pricing
Nifty software offers two different plans: a free version and an enterprise version which costs $99/month.
These software solutions offer features such as price optimization and management, AI-powered pricing science, price guidance manager, pricing insights generator, pricing performance monitor, and more. With these tools in place, businesses can make informed decisions about their prices in order to maximize profits while still providing competitive prices for their customers.
What User are Saying About the Best Project Management Tools in 2023?
User reviews for Monday.com, Miro, Slack, and Nifty software are generally positive. Monday.com is praised for its intuitive interface and seamless integration with other project management tools. Miro is lauded for the collaborative features that make it easy to work with remote teams.
Slack is praised for its ability to streamline communication between team members, while Nifty is appreciated for its wide range of integrations and project scheduling capabilities.
Overall, these four software solutions offer a variety of features that make them suitable for different types of projects and teams. Monday.com is great for managing complex projects, while Miro provides an excellent platform for collaboration between remote teams. Slack simplifies communication between team members, and Nifty offers a wide range of integrations that can help streamline project management processes.
Final Thoughts
Overall, there are a number of software solutions that can help increase productivity within the workplace. These software tools offer direct, tangible ways to improve operations, from providing an organized central repository to streamlining project management and communication efforts. While different tools are better suited for different tasks and projects, it's important to understand their differences and how they can be used to maximize team and organizational productivity.
In the end, with rapidly advancing technologies and ever-changing business needs, having access to such tools is essential in ensuring long-term growth and success. Taking the time to assess each software solution's strengths and weaknesses—and finding which works best for your organization—will go a long way in aiding efficiency and improving bottom-line results.
Related posts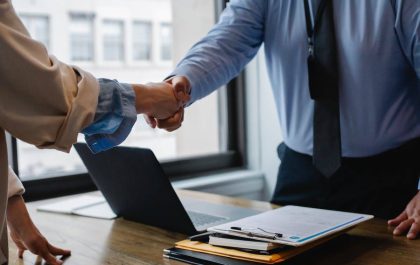 Things to Keep in Mind While Choosing a Corporate Travel Agent
Businesses that require regular employee travel must be careful to select the best corporate travel agent. By effectively managing all…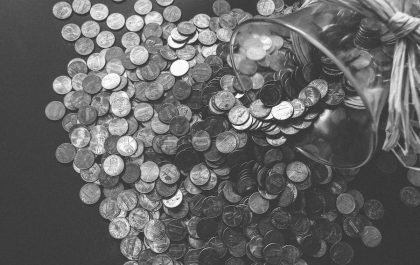 Why Saving Money May Not Always Be the Best Choice
You place your bets at Google Pay bookmakers, but there's that lingering feeling that you could allocate this money for…