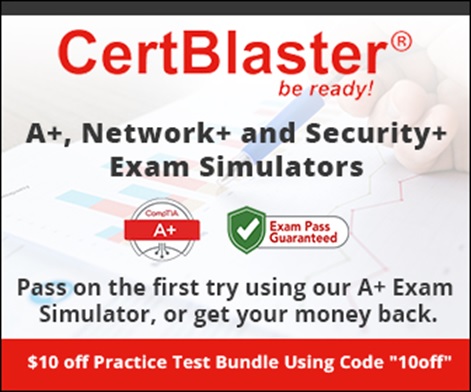 Guide to CompTIA A+ Certification Pay Scale Ways to Boost Income
Want to land a rewarding entry-level IT position and start your IT carrier with a bang? Want to learn basic skills that are respected globally and industry-wide? If so, CompTIA A+ can serve as a springboard for your IT career.
CompTIA A+ is the most recognized entry-level certification in the IT industry. Since the 1990s, when it was first launched till now, this vendor-neutral certification has gained a lot of respect from both employers and employees. CompTIA A+ certification on the resume means the candidate can think on their feet to perform essential IT support tasks. The certification exam is updated every three years to ensure it validates essential and current skills and abilities needed for an entry-level job.
However, passing the A+ certification exam is not that easy, especially if you don't have the right resources. This is where an A+ exam simulator with focus drills and practice questions will help the candidate ace the exam.
What is CompTIA A+ Certification and the Benefits of Getting Certified?
According to CompTIA," through A+ certification candidate will gain knowledge of the most common hardware and software technologies in business."  A+ certified candidate has the necessary skills to support complex IT infrastructures, which is a need of the hour for global IT firms.  Since it's a vendor-neutral certification, candidates will not be limited to one software platform but can implement their knowledge across different entry-level jobs.
Still, thinking whether A+ certification is right for you? Read the following benefits to clear your doubts before using the A + practice test to pass the certification exam!
CompTIA A+ certification is crucial for your IT career: A+ certified individuals have a fundamental knowledge of hardware and software and can troubleshoot a wide range of devices. If you are starting a career in IT, CompTIA A+ certification will set you on a path to success.
Opportunities are Endless: The certification doesn't focus on vendor-specific hardware and software. Candidates can gain tech knowledge, become well-versed with IT vocabulary, and choose from different job profiles like IT support analyst field service technician, desktop support analyst, to name a few.
Work from Home Opportunity: Through CompTIA A+ certification, you can access jobs that offer work from home opportunities.
Door to High Salary: Globally recognized IT firms are willing to pay high salaries to candidates with A+ certification on their resumes.  IT companies like Dell, Ricoh, Nissan, Blue Cross, HP look for candidates with CompTIA A+ certification.
Become a Part of the Community: A+ certified individuals have created a strong community where they learn, interact, and take advice from fellow members. Candidates can take inspiration and discuss job roles and challenges with peers on social networks like Facebook, LinkedIn, and Reddit.
What are the Job Opportunities for CompTIA A+ Certified Candidates?
CompTIA A+ certification provides the skills needed for jobs like IT support specialist ($ 54 00), field service technician ($46,000), desktop support analyst ($60,000), and help desk tier 2 support ($45,000). Other job titles for A+ certified candidates include:
Service desk analyst
Technical support specialist
Field service technician
Associate network engineer
Data support technician
Desktop support administrator
End-user computing technician
Help desk technician
System support specialist
ITIL Instructor                                      78687
Manager CompTIA Security               68988
Network Security Technician            66745
Assistant CompTIA Security               64472
Intern CompTIA Security                      63562
List of Highest Paying Cities in the USA for CompTIA A+ Jobs
San Francisco, CA
Washington, DC
Fremont, CA
Santa Clara. CA
San Jose, CA
Germantown, MD
Incredible Tips to Boost your Pay with CompTIA A+ Certification
 Have you cleared the CompTIA A+ certification exam with the help of the A+ practice test and exam simulator? What next?  High earning job is a dream of every IT professional, but to transform your dreams into reality, you need to brush up your skills and follow the tips shared by experts.
Go Beyond the Job Description: Your knowledge should not be restricted to the job description. Reduce your training time and focus on learning skills that set you apart from the competition. Your experience and employer trust can act as icing on the cake.
Don't Restrict to One Certification: Congratulations on gaining A+ certification. But, that's not the end but the beginning of your IT journey. To earn more, keep track of different CompTIA certifications like Security+ certification. You can count on Security+ Exam Simulators and practice tests to pass the certification exam.
Commitment and Patience: Commitment and patience are the two virtues that will open doors for high-paying IT jobs. You not only have to become CompTIA A+ certified but stay certified, showcasing your commitment to the job. Also, stay up to date with the latest trends and changes in the IT field.
Variations in the IT Field: Certain companies require different skills and have different expectations for a particular job and provide salaries accordingly. So, before applying for the job, take the variations into account.
Update your Tech Skills: Spend time learning about new technologies, upgrading the existing technology, subscribing to newsletters and tech blogs.
Enhance your Network: Connect with IT pros take part in CompTIA-based communities to learn from fellow members. Stay active on social media platforms, engage in newsgroups and forums, and participate in IT groups.
Hopefully, by now, you will have a complete understanding of the CompTIA A+ certification, the benefits of getting certified, and job opportunities. But, to enjoy the benefits of A+ certification, you need the right knowledge and resources to ace your exam. This is where A+ practice test 220-1101 and  A+ practice test 220-1102 will help you pass the latest released certification exam.
Related posts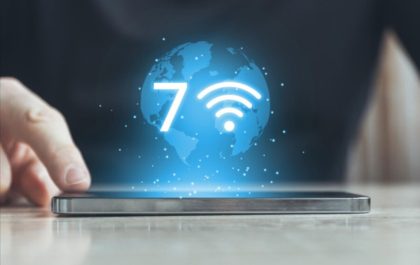 WiFi 7 Guide – What Improvements are there vs WiFi 6?
WiFi 7, also known as 802.11be Extremely High Throughput (EHT), is the latest wireless networking standard that promises faster speeds,…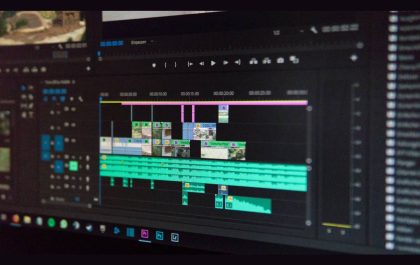 The Future of Personalization: Leveraging ACR for Enhanced User Experiences on Video Platforms
In the rapidly evolving world of digital media, personalization has become a key factor in enhancing user experience on video…