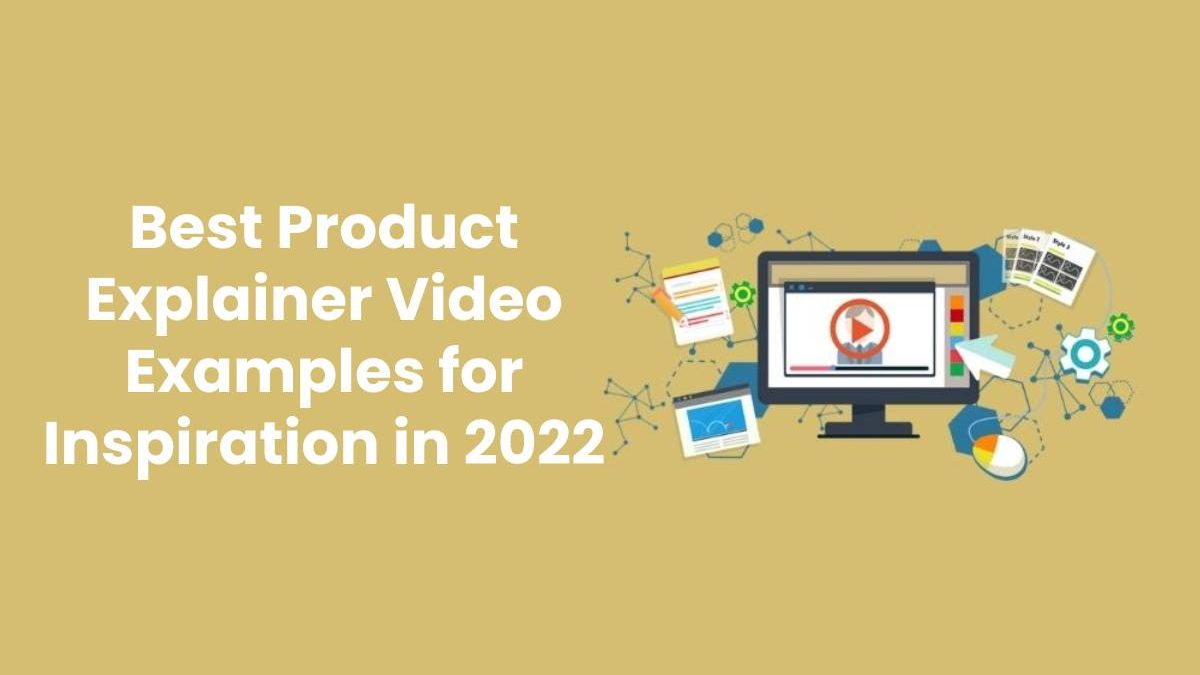 Best Product Explainer Video Examples for Inspiration in 2022
In the heap of sales clutter available on the internet today. You might think, how to stand out? What are the ingredients for making that super spicy product video that gets viral within no time? Is there even a secret ingredient?
Well, the answer to that would be a straight no! Everything is out there. You just need to look for it! While the sole purpose of your product explainer video should not be to go viral but to sell, getting viral is just a perk that comes with it!
Especially when we consider that more than 54% of internet users want to see more videos from their favorite brands. But, how do you make a video that is equally liked by the audience?
Well, you're in luck! In this post, We'll go through some of the major ingredients of making a perfect video and also show you some of the best product video examples in the end for inspiration.
So let's jump in!
How to make a great product video
Want to see your product explainer video breaking those internet algorithms? The following tips are just what you need right now:
The story, not the sale
You might know this very well; humans have always been captivated by good stories. Why? Because it has enough emotive power to connect with your target audience. Although this is also one of the prime rules of written copy, the extra room video creates through live actions, expressions, and overall visuals take the story depth to another level. Make your product just a part of the story, not the whole story. 😉
The intro
Do you remember the last time you watched a full Youtube ad? Maybe one in hundreds? Right? Why is it that you don't watch every ad? The answer is simple; it's all in the intro. According to data collected by multiple research sources, much of the audience clicks away from the video within 10 seconds. Thus, ensure these ten seconds are value-packed and touch right where it tingles!
Humor
Mark Twain says:
"Humour is mankind's greatest blessing,"
And guess what? He couldn't be more right. The magic of humor also transcends to marketing and has been one of the biggest tools for promoting user engagement. Although it isn't highly regarded in a strictly corporate video due to obvious fears, everyone likes a little humor. Dollar Shave Club is the best example!
Educate, don't sell
But you might think, how can I educate someone when it's a product video that is simply meant to sell it off? Well, here's the thing! You can educate your audience in a lot of ways. It can be a how-to video on using the product, valuable tips, or anything that can give them the knowledge that could come in handy. Remember, more than 65% of your audience are eager visual learners!
SEO optimization
It will not get your desired results if no one sees it in the first place. That said, SEO optimization should be one of the top factors on your priority list. Just to give you some idea, always use a keyword in your title, never forget to host the video on your website, provide special attention to descriptions, and always enable embedding on your video.
Best product explainer video examples for inspiration
Now that you know what it takes to make a great video, now let's jump into some good examples you can use for inspiration as you make your first or next product video:
Airtable
Not long ago, we mentioned the importance of an intro in a video, the idea of giving away full context of the video within the first 10 seconds. Well, this product explainer by Airtable is a perfect example of it.
Starting off directly with the main functionality of the product, it conveniently catches the attention of any qualified lead. It then gets him through some nitty-gritty of the main functions to get him through their conversion funnel.
The best thing? It's completely straightforward, with some quirky words to make the video enjoyable, but not depending on them,
Zendesk Sunshine
This demo video by Zendesk is a fine example of how relativeness, compelling storytelling, and a pinch of humor can create an irresistible masterpiece.
In fact, the combination of these three factors can even overshadow the need for a crisp and descriptive intro. This is quite evident here as the video introduces the product after 50 seconds of enjoyable gibber-gabber.
Though we can't guarantee the product, writing a script of this quality will surely get you some serious views…and even conversions!
Vat19
Well, excessive use of comedy in a product explainer video animation hasn't been prevalent in marketing as it often dilutes the video's message. However, if someone did ace the art without compromising on the product, I would give it to Vat19.
The given video is a full-on comedy sketch about a jumbo size gummy bear, along with every single product specification described creatively, from dimensions to calorie count and anything in between.
One word? It's captivating.
Man Crates
Concluding a product video under 30 minutes sure seems like a challenge. But not when you make it as straightforward as Man Crates. The video simply deviates from the norms of typical product videos. It is spiced up with an exciting voiceover that describes what the "box" is all about. Perhaps not the ultimate best example, but unquestionably catchy and unique!
Duolingo
The approach of Duolingo with this video is quite simple and interesting at the same time. The video begins with social proof from sources like Wallstreet Journal. It then transitions into a wholly descriptive and facts-filled piece. It's an excellent example if you want your video to be a little more persuasive. However, the approach is too straight to be applied to every video.
Conclusion
A product video is an effective part of video marketing used by every small and big organization. However, to get the best results, it's essential to do it the right way.
That being said, in this article, we went through not only the ingredients of a perfectly made product video but also some great examples to help you get started.
We hope this article has been helpful throughout. See you with another useful piece, and good luck!
Related posts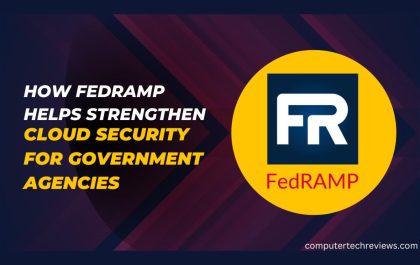 How FedRAMP Helps Strengthen Cloud Security for Government Agencies
In an age where digital transformation is reshaping the way governments operate and deliver services, cloud computing has emerged as…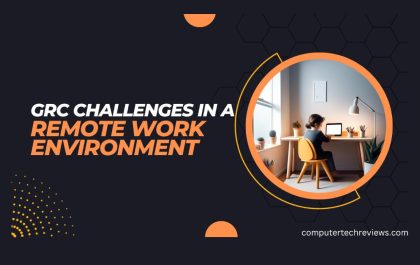 GRC Challenges in a Remote Work Environment: Navigating New Risks and Opportunities
The global workplace landscape underwent a seismic shift in 2020 when the COVID-19 pandemic forced organizations to rapidly embrace remote…