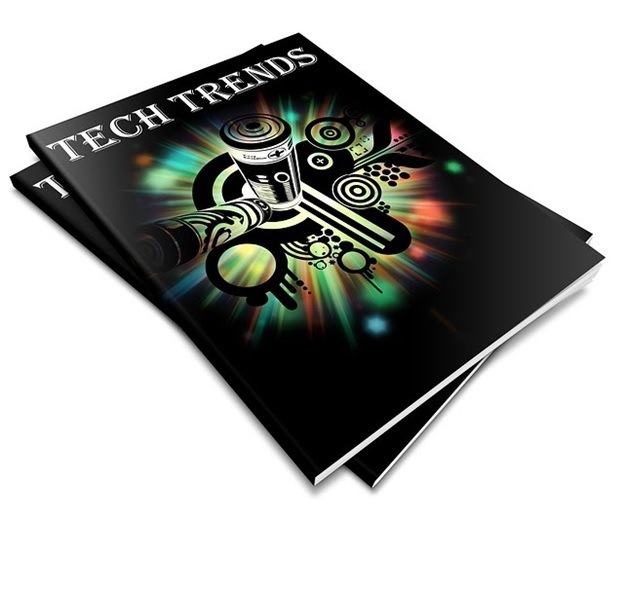 9 Small Business Technology Trends for 2022
Technological advancements, especially business technology, allow small businesses to work more efficiently and streamline operations. The power of business technology enables you to track sales and assets, market effectively, improve productivity, and provide better products and services. It enhances team collaboration to organize your projects, assign tasks, monitor projects effectively, and maintain schedules. It also helps you to effectively target audience segments while meeting customer needs.
Technology allows businesses to open up new markets online to reach wider audiences, even those outside your geographical area. It also promotes remote working where employees and business owners can work from anywhere, enhancing work-life balance. Below are business technology trends for 2022.
1. Remote teamwork tech tools
Remote work tech tools are slowly gaining popularity, especially after the pandemic. As internet speed increases worldwide, employment is becoming more digital, and forward-thinking employers are taking advantage of remote work to engage new talent pools. Even after the world shut down due to the pandemic, some businesses realized a lot of profits working from home. While some businesses are looking forward to resuming full-time office work, others have realized the benefits of remote working and are looking for ways to transition fully.
Consider acquiring IT solutions such as firewall management to protect your company's network from cybersecurity issues. A reliable and trustworthy IT company will ensure that your firewall is always updated with the manufacturer's latest firmware and security updates, keeping your customers' and company's high-value data secure.
2. Virtual events
As a result of the pandemic, online meetings became a daily thing, and due to the restrictions, marketers found new ways for companies to reach the world. In 2022, marketing is expected to evolve to resonate with the needs of restricted real-world business and online opportunities. Through virtual events, businesses can launch new products or services as they are largely accessible and inclusive to clients and prospects regardless of their ability or location.
A virtual event can be a webinar, Livestream, or can be as complex as a conference. It's also a good way to engage with your customers to teach them something about your business or any other valuable subject. You can also get feedback on your products or services so you can improve them.
3. Accelerated mobile pages
Search engines drive a lot of free traffic to your website, with about 54% of it being generated from mobile devices. However, mobile web traffic correlates with page load time and bounce rate. The faster your page loads, the lower the bounce rate, leading to improved rankings. With accelerated mobile page technology, pages load very fast, making it ideal for small businesses to leverage mobile traffic.
4. Omni-channel marketing
Omni-channel marketing involves the seamless connection of all marketing channels available to your customers so they can experience consistent communication across every platform. Statistics show that businesses with great omnichannel customer engagement retain an average of nine out of 10 of their customers compared to three out of 10 for businesses with poor omnichannel customer engagement. Below is an example of a technology you could use to give your customers an omnichannel marketing experience.
Assuming a prospective client engages with your business through a piece of content or an ad they came across on social media. They see the same content being ranked high on search results thanks to your SEO strategy. They can become a lead when they subscribe to your email. Once they become an email lead, they keep seeing similar ads marketed through their social platforms and even when they browse across various websites online. Finally, they buy and become clients. Consider investing in technology that can help you conduct omnichannel marketing while actively tracking customer engagement in 2022.
5. Chatbots and virtual assistants
A chatbot is a software that imitates human conversation through text chats, voice commands, or both. It's an AI feature that can be used in any messaging application. Using chatbot technology, you can chat with prospective clients and answer any questions they may have, increasing your conversion rates and sales.
In 2022, with more conversational AI technology, chatbots are expected to provide a customized experience unique to each customer to create positive relationships, improve customer loyalty, and improve perceptions to satisfy clients and get more positive feedback.
6. Sale on social networks
Integration of e-commerce into social platforms is a digital trend to look out for in 2022. Social platforms like Instagram, Pinterest, or Facebook are working towards making it possible to purchase from the publishers through tags so transactions can happen on the apps, making them a good place to find leads and convert them.
7. Messaging through apps
More companies are using social channels to engage with their customers, with businesses exchanging over 20 billion messages with people on messenger. These statistics show social messaging apps' popularity, making them an ideal option for marketing your products and services where prospective customers are. Social apps allow you to personalize the messages you send to your clients, allowing your clients to have direct and natural contact with you in a platform you're comfortable with.
8. AI and big data
AI and big data play a key role in decision-making. Small business CRM tools may keep investing in AI and big data to enable customers to become more intelligent and efficient. As AI evolves, small businesses will have equal capabilities to large companies when understanding their business performance and how their customers could benefit from additional services. Big data will allow you to customize your offering across different social platforms for every customer's needs for boutique retailers.
9. Native advertising
Running into ads in the online world has become a part of daily life. However, people dislike ads that seem like they're forcing products down their throats. Pop-up ads are also among the most dreaded ads as they seem to frustrate users. Native ads are meant to be non-invasive, flowing in a way that makes them seem like part of a web page's normal content. Their success is because they're often retargeting ads based on a user's previously visited sites or a particular product they had viewed. In addition, these ads can be curated depending on a personalized user profile.
Endnote
Technology is always evolving, and so are business trends. Consider leveraging the above small business tech trends for 2022 to streamline operations and boost business growth.
Related posts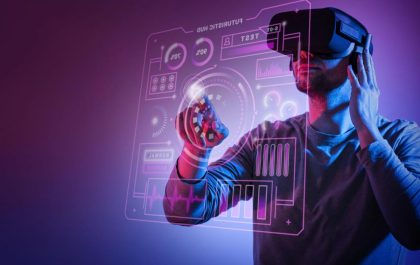 Top 10 Business Tech Trends of 2023
For organizations to succeed in the fast-paced world of technology, being ahead of the curve is crucial. Staying current on…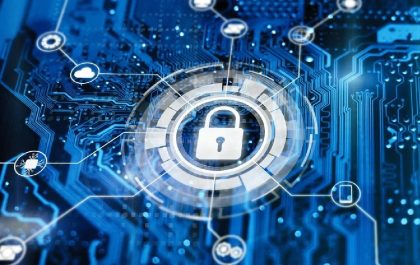 Cyber Security Behind NFTs: Are You Safe?
With the rise of cryptocurrencies, we've seen all kinds of digital assets hit the market. NFTs were a craze a…