Are you tired of using the same old stock images on your blog? Do you want to make sure that the images you choose not only look great but also align with your blog's niche and message? Look no further! In this post, we'll guide you through the process of choosing the right stock images for your blog's specific niche. From understanding your audience to selecting high-quality visuals, we've got all the tips and tricks you need to create visually stunning content that resonates with your readers. So let's dive in!
How to find stock images for your blog's niche
If you're like most bloggers, you want your blog to look professional and engaging. One way to do this is to use a high-quality stock image that is relevant to your blog's niche. But how do you find these elusive photos?
Here are a few tips:
Use Google Images: When you search for something on Google, click on the "Images" tab at the top of the results page. This will show you all of the images related to your query. You can narrow down the results by clicking on the "Tools" button and choosing options like "Size", "Type", and "Time".
Check out free stock image sites: Many websites offer free stock images. A quick Google search will turn up plenty of options. Before using any photos, make sure you read the conditions of use for each site, as some may need credit or have other limitations in place.
Use paid stock image sites: If you're willing to spend a little money, many paid stock image sites are also available. These usually offer a larger selection of high-quality images than free sites, and they often don't have any usage restrictions.
Get creative with your searches: Don't be afraid to get creative with your keywords when searching for stock images. For example, if you're looking for pictures of dogs, you could try searching for "pets", "animals", or even "
How to use stock images on your blog
If you're running a blog, using images is essential to make your posts look appealing. But finding the right images can be time-consuming and expensive. A great alternative is to use stock images.
Stock images are professional photos that you can use for free or purchase for a small fee. Many sites offer stock images, so finding the right one for your needs is just a matter of doing some research.
When choosing stock images, it's important to select ones that are relevant to your blog's niche. This will ensure that your readers will connect with the image and be more likely to remember it. For example, if you have a parenting blog, using photos of children playing would be more appropriate than generic landscapes.
It's also important to consider the size and resolution of the image when selecting stock photos. This will ensure that the image looks sharp and clear on your blog post. Additionally, make sure that you have the necessary rights to use the photo before publishing it on your site.
Pros and cons of using stock images
When it comes to stock images, there are pros and cons to using them on your blog. If you're in a niche where images are important, then stock images can be a great way to add visual interest to your posts. However, you should be aware of some drawbacks to using stock images before you start using them on your blog.
The main pro of using stock images is that they can help make your posts more visually appealing. This is especially true if you're in a niche where images are important, such as fashion or food. Adding high-quality photos to your posts can help them stand out and make them more memorable for readers.
However, there are some downsides to using stock photos as well. One of the biggest is that it can be difficult to find good-quality photos that match the tone of your blog. If you're trying to create a certain look or feel with your blog, using generic stock photos can ruin the effect you're going for. Additionally, using too many stock photos can make your blog look like an advertisement rather than a personal space.
If you decide to use stock photos on your blog, be sure to use them sparingly and choose ones that complement the overall feel of your site. With a little bit of careful planning, you can use stock photos without sacrificing the unique voice of your blog.
Conclusion
With the right stock images, you can create a visually stunning blog that is sure to captivate your readers. When choosing stock images for your blog's niche, it's important to consider elements such as color scheme, composition, and authenticity. A great collection of photos should be able to convey the message and emotion behind your content. By taking these tips into account when selecting stock images for your blog, you'll ensure that you have a portfolio of beautiful visuals that will perfectly complement each post or page on your website.
Related posts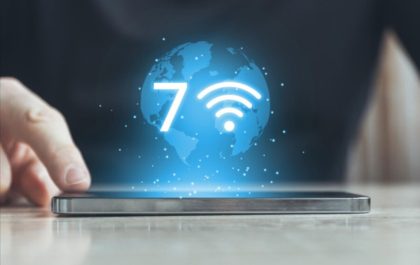 WiFi 7 Guide – What Improvements are there vs WiFi 6?
WiFi 7, also known as 802.11be Extremely High Throughput (EHT), is the latest wireless networking standard that promises faster speeds,…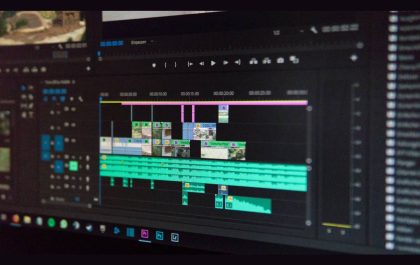 The Future of Personalization: Leveraging ACR for Enhanced User Experiences on Video Platforms
In the rapidly evolving world of digital media, personalization has become a key factor in enhancing user experience on video…