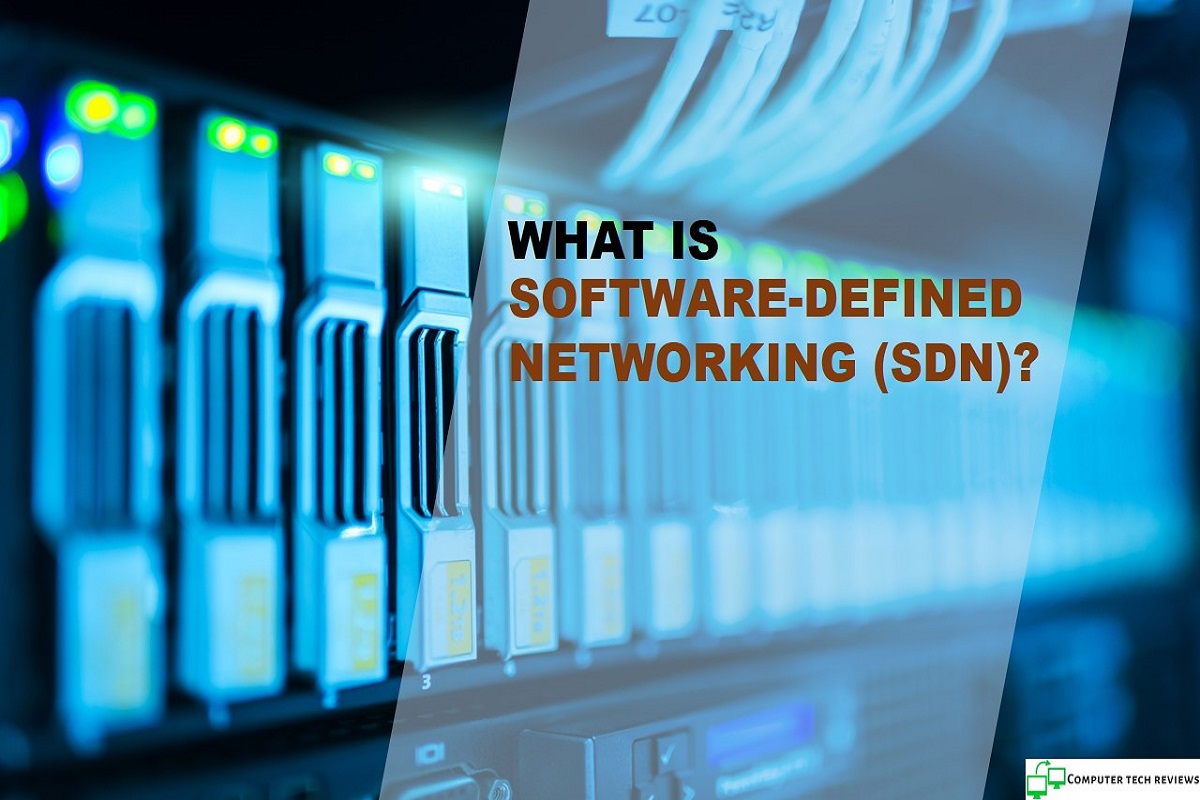 What is Software-defined networking (SDN)?
Software-defined networking (SDN) is a way to approach the creation of networks in which control is detached from the hardware and given to a software application called a controller.
Software-defined networking (SDN) uses software instead of specialized devices for the provisioning and management of application and network services, which allows the mobility and delivery of programmable, scalable and on-demand applications.
Centralized SDN systems automate the configuration and provisioning of the entire network structure without being conditioned by hardware limitations. SDNs intelligently monitor and adapt the network automatically to better adjust to current conditions.
SDN has the potential to change the networking industry as we know it today; network devices will become simpler by running more complex software with hardware abstraction. No doubt it implies changes in the way in which Networks are currently managed and how the devices themselves will be commercialized: routers, switches, access points, etc.
SDN is a reality, and the leading companies in the industry are already adopting these technologies. While there are movements in the market, companies are to position themselves and offer an excellent portfolio of solutions.
Without going any further this week, Cisco has acquired vCider, just as VMWare did two months ago absorbing Nicira.
Also Read: What is $GetCurrent & How to Delete it in Windows 10? [Tutorial]
Why Software-defined networking (SDN)?
The networks defined by software allow strategic and centralized network management. They protect the network, keep traffic flowing smoothly, solve problems instantly, accelerate application delivery, reduce costs, and increase resource flexibility from a single panel without having to touch even one switch.
They help innovate new applications, services, and revenue streams, reduce the need to use specific design hardware (and also reduce costs and concomitant limitations) while allowing prices to be based on consumption.
How Software-defined networking (SDN) works?
In a standard router or switch the sending of packages (data path) and the decisions of routing at a high level (control path) happen within the same device. In a virtualized network environment, a switch  would separate these two functions;
The packet sending part still resides in the switch while the routing decisions are isolated to a new controller, the switch and the controller communicate through protocols/components.
An abstraction of the hardware is created; it allows us greater flexibility of administration and less dependence on the physical part.
In the company, intelligent switches designed with specific application integrated circuits (ASICs) are sophisticated enough to recognize different types of packages and treat them differently, but these switches can be quite expensive.
What is SDN Controller?
Software-Defined Networks or SDN constitute a technology in which the data plane of the control plane decouples, which uses controllers And are responsible for managing the information of Forwarding of switches or switches in wired networks.
Today, many SDN controllers have developed, both open source and commercial, so one of the main aspects to take into account in the current environment of Software Defined Networks, is which driver to choose for such a solution.
This article reviews the most outstanding features of SDN controllers and some elements to be taken into account for their selection and evaluation.
What is OpenFlow?
From few months there has been a lot of talk about SDN, and even OpenStack will soon support SDN technology, the truth is that it has very little penetration in the market and few companies have implemented it at the moment.
SDN is technology built with OpenFlow, it is a technology developed for academic environments, to investigate new Network protocols and it implements a little as new functionality in commercial Switches and Routers.
Currently, OpenFlow is a technology-enabled in Network equipment of the most important manufacturers: Cisco, Alcatel, Juniper, etc.
Also read: How to use WhatsApp Web On your Laptop/Desktop – Step by Step Guide 2019
What are the benefits of Software-defined networking SDN?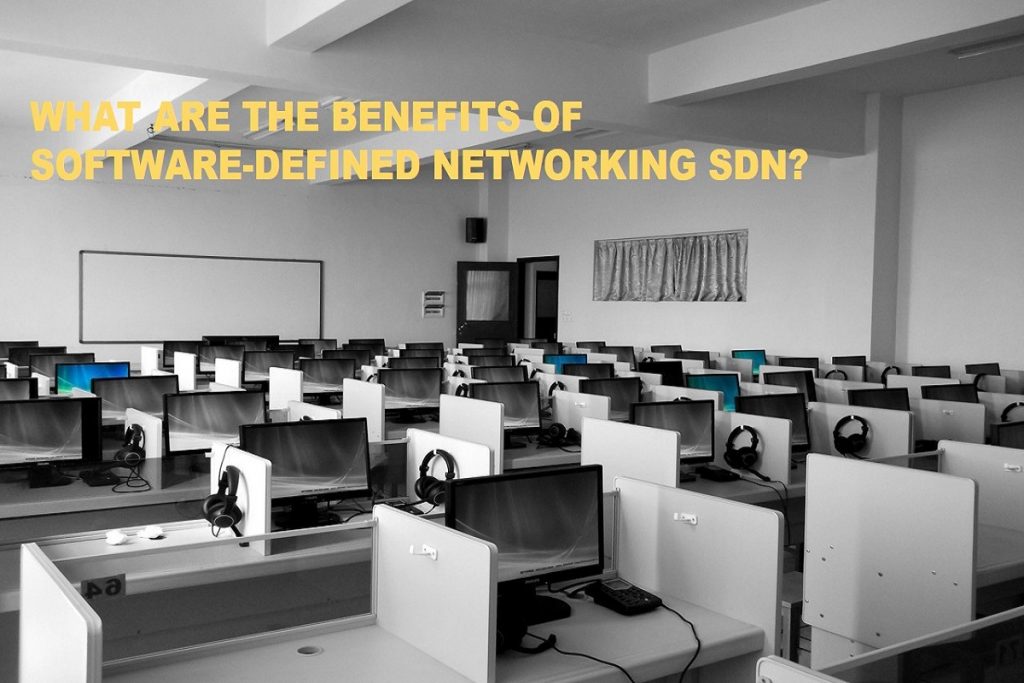 Although they have not always had the importance they deserve, networks are a vital element when planning IT architecture in companies. Its optimization is fundamental to ensure that the different IT resources work in a synchronized way as if it were an orchestra.
But that harmony is becoming more difficult in the new scenario of the exponential growth of data, business mobility and consumption of online apps. It is a headache for IT teams.
The demand for continuous and real-time access required by business users and consumers is practically impossible to meet with IT architecture solutions in traditional physical data centers.
The successive purchase of equipment and devices is not only an unaffordable long-term expense. But also involves extreme complexity when it comes to deploying and managing the networks that connect them. Something that can eventually collapse the IT infrastructure and, consequently, the deal.
As the virtualization of servers, storage or desktops has made it possible to streamline administration and reduce costs in these areas; network virtualization is also the solution in the field of networking.
No doubt SDN will be the last pillar on which the structure of Cloud Computing will rest. I hope that this short introduction has been useful for you to understand the principles of Virtual Networks conceptually.
Also read: 3 Computer Hardware Ideas: Hard To Beat Apple's Appeal
Related Articles: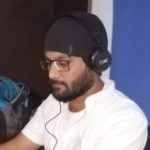 Kamran Sharief
I write about technology, marketing and digital tips. In the past I've worked with Field Engineer, Marcom Arabia and Become.com. You can reach me at kamransharief@gmail.com
Related posts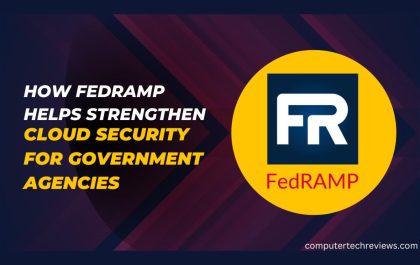 How FedRAMP Helps Strengthen Cloud Security for Government Agencies
In an age where digital transformation is reshaping the way governments operate and deliver services, cloud computing has emerged as…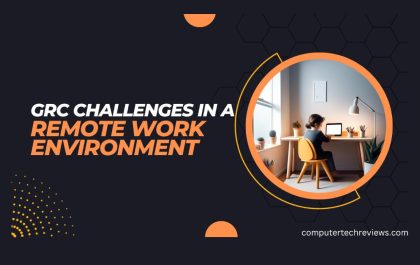 GRC Challenges in a Remote Work Environment: Navigating New Risks and Opportunities
The global workplace landscape underwent a seismic shift in 2020 when the COVID-19 pandemic forced organizations to rapidly embrace remote…