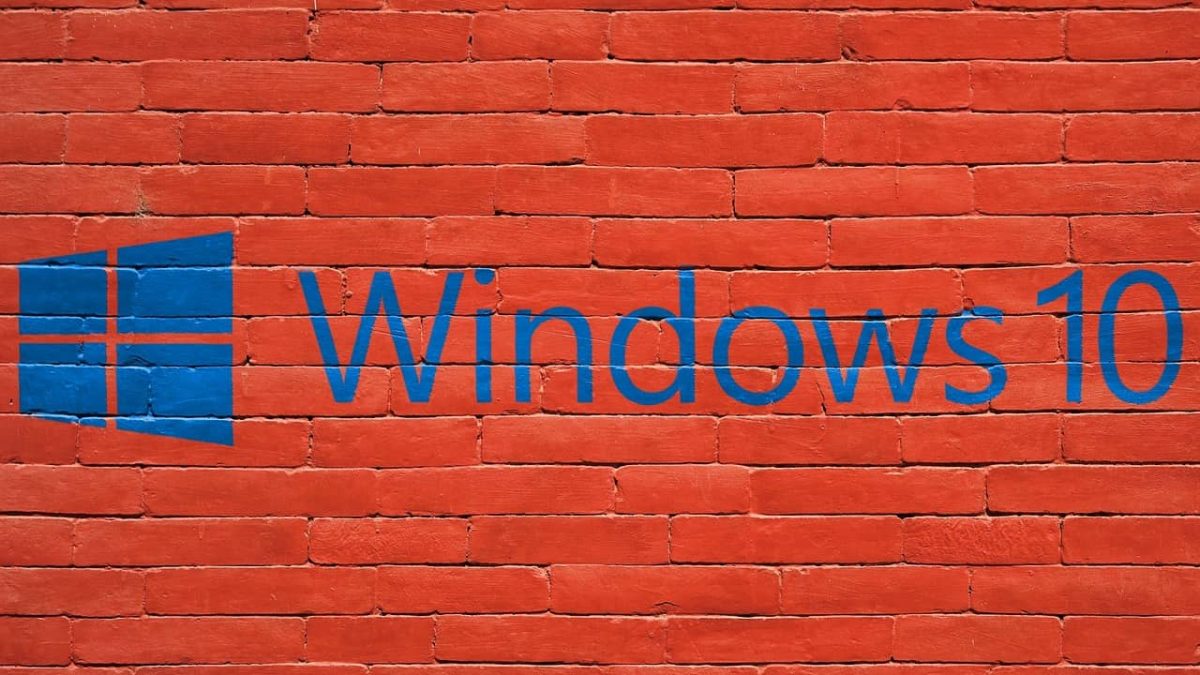 $GetCurrent Definition
$GetCurrent is a folder which creates when Windows 10 upgrades. While Windows 10 upgrades, you will find the logs about the update process. And also the necessary files to carry it out.
$getcurrent file system can occupy more than 3 GB after updating to the Creators Update. And it is precise because this folder contains the files which are essential for the update. And after the update, it leaves the data abandoned.
The $GetCurrent folder is a folder where Windows saves all the necessary configuration files for the updates it installs. When the update is finished installing, this folder is usually released since the information stored in it is no longer necessary.
But, sometimes these files are not deleted, and over time they can take up enough space on our hard drive, space that we could entirely have released.
Can we Delete $GetCurrent Folder?
Yes, we can delete $GetCurrent. Deleting this folder has no negative impact on our computer, but rather the opposite. In addition to being safe to delete it, since it only saves unnecessary files, free space can make our machine work better, and we can use it to keep other types of data on our PC.
The problem is that Microsoft does not make it easy for us to delete this folder. Free up space in Windows by deleting $GetCurrent folder.
Also Read: lan definition
What is $Getcurrent folder in Windows 10?
When you update Windows 10, the operating system creates a hidden folder called $GetCurrent on the local drive of your system. It contains the installation files and log files for the latest update.
When there is a Windows 10 upgrade error, you will only be able to upgrade Windows 7/8 / 8.1 to Windows 10 with the upgrade wizard. However, you still need to upgrade the drivers and service packs on Windows 10 with the Windows Update.
How to delete the $GetCurrent folder step by step in Windows 10?
To delete this folder, the first thing we must do is show the hidden folders inside our hard drive.
Since $GetCurrent saves as a hidden folder. To do this, we will use the Ribbon bar so that, from the "View" tab, we activate the view of hidden elements.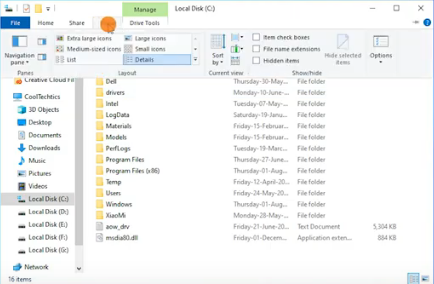 Once you see click on View tab, $GetCurrent folder should appear among first in the list.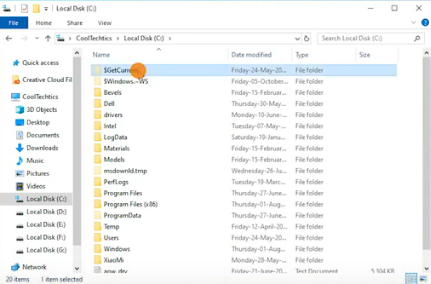 Most likely, this folder takes up enough space on our hard drive. We can check the space it occupies merely by clicking on it with the right button and selecting the properties option.
Now that we have the folder insight, we can delete it. Windows 10 will not put any impediment to do so, nor will we have problems with permissions. To delete this folder, simply select the "Delete" option from the context menu and click on it.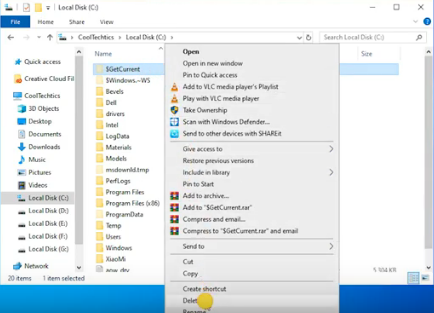 When it is deleted we can free up enough space on our hard drive. Windows will recreate this folder when you need it and save files in it. Although, it is likely that from now on you will delete the files without problems.
Conclusion
Hope you like the information. If you still have any questions related to $getcurrent, you can comment below.
Also Read: ram computer definition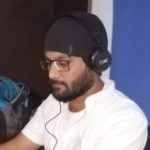 Kamran Sharief
I write about technology, marketing and digital tips. In the past I've worked with Field Engineer, Marcom Arabia and Become.com. You can reach me at kamransharief@gmail.com
Related posts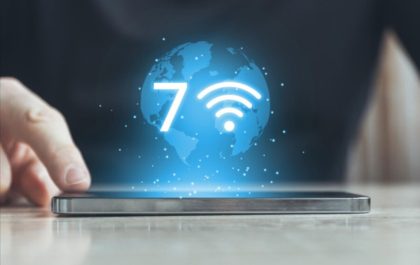 WiFi 7 Guide – What Improvements are there vs WiFi 6?
WiFi 7, also known as 802.11be Extremely High Throughput (EHT), is the latest wireless networking standard that promises faster speeds,…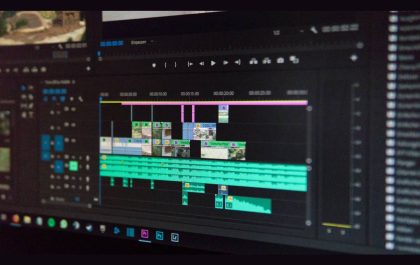 The Future of Personalization: Leveraging ACR for Enhanced User Experiences on Video Platforms
In the rapidly evolving world of digital media, personalization has become a key factor in enhancing user experience on video…