Graphic Design Definition
Graphic design is a form of visual communication that is based on the use of a combination of images and text to reach an audience. In other words, graphic design is communicated through a visual description, using pictures, information, or documents that distinguish a brand from its competitors.
The use of the term Design is about the delineation of something or the elaboration or configuration of a project. Graphic, meanwhile, is that linked to a representation made through figures or signs.
It is called graphic design activity dedicated to the development of content that allows filing a visual communication. The designer prepares a message with a specific objective, aimed at a particular audience.
Graphic designers are responsible for the information to arrive, through visual support, clearly and attractively to the recipient. The graphic design appears in multiple fields: from the advertising sector to the Internet, through the publishing industry, packaging, and signage.
The definition of graphic design as a trade or profession is relatively recent. However, the human being has communicated through visual signals since Prehistory. That is why, in a way, man has always been dedicated to this type of design, although he currently has more tools and technical knowledge than decades ago.
Today graphic design is usually developed with digital instruments, using computers and computer programs (software). The designer, in this way, can generate and modify illustrations, page compositions, posters, etc.
Suppose a company wants to install new posters in its public service offices. The head of the company decides to turn to an expert in graphic design to make a logo, determine the colors and the most convenient shapes, and choose the formatting. This way, you can optimize communication through visual resources.
Also Read: What is Confidentiality? – Definition, Uses and More
What are the Uses of Graphic Design?
The use of Graphic design is in all types of advertising materials, including packaging, brochures, and websites.
Creating a logo for a company is a vital part of marketing. A logo can be a symbol, text, or image. In short, a visual interpretation of what a company represents.
The ideal logo is easily recognizable by the public without saying what company it belongs to, such as the Apple logo.
Making brochures or another informational material is another of the most common functions in graphic design. It is your job to incorporate the logo and images in a style that captures the essence of the business.
A brochure should visually be appealing and include all relevant information about the company. So, the consumer feels compelled to read it.
One of the things that first calls attention to customers is packaging. That makes it a key design element. The use of images and texts that stand out can attract the attention of consumers towards a particular product instead of the competition.
Graphic design plays an essential role in retail, as it helps to convey the brand's message to customers. It also offers companies a way to make their products stand out in stores.
For these reasons, graphic designers must strive to be creative and original.
What are the Features of Graphic Design?
To break down the characteristics of graphic design, the main objective of this art must always be kept in mind: the communication of a message. Thanks to the help of instruments such as graphic, geometric, and typography elements, efficient graphic design can be carried out. So, we find that the characteristics of [graphic design] are mainly:
Typography
The use of typography is a key point, but at the same time, primary in the creation of a design. Thanks to the variety of fonts to choose from, you can make an elegant and impressive design at the same time.
The most useful and common form in graphic design is vintage typefaces that evoke the retro era. As well as give the impression of being handwritten. However, the letter par excellence is still Arial Helvetica, which is not only easy to read but has an aesthetic that everyone likes.
Images
The images are not only part of the characteristics of graphic design but have become an essential part of it. Now, combining them with a vintage style can offer a more comfortable feeling to those who use it.
With the emergence of social networks, the use of images has become the main element of current designs. Also, social networks, such as Instagram, contain design tools that motivate each user to become a designer.
Color scheme
Designers care a lot about the use of colors when making their designs. And they convey different ideas and feelings. Therefore, the use of flat colors, more than the gradients have become the cherry of the cake in the year 2017. This suggests that in this 2018, the dull colors will become the protagonist of the designs.
Although minimalist design continues to predominate in all models, especially web designs, the use of pastel colors can be an excellent option for those who decide to venture into the world of graphic design.
Flat design
The use of geometric graphics has become an irreversible trend in the field of graphic design. As it becomes increasingly important to know a little about the characteristics of graphic design, especially Flat Design.
Large companies like Google and Microsoft
have completely redesigned their image to join the flat-fashion. In such a way, its icons have become simple and full of flat colors. Believe it or not, it has had a tremendously positive effect on those who regularly visit these sites.
Also Read: 5 Cybersecurity Risks Every Organization Needs to Prepare For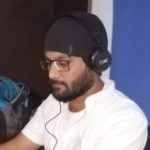 Kamran Sharief
I write about technology, marketing and digital tips. In the past I've worked with Field Engineer, Marcom Arabia and Become.com. You can reach me at kamransharief@gmail.com
Related posts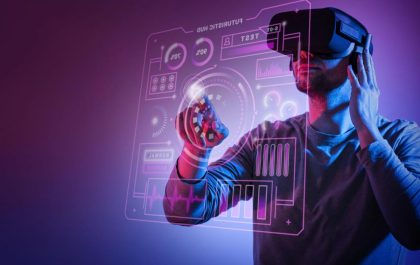 Top 10 Business Tech Trends of 2023
For organizations to succeed in the fast-paced world of technology, being ahead of the curve is crucial. Staying current on…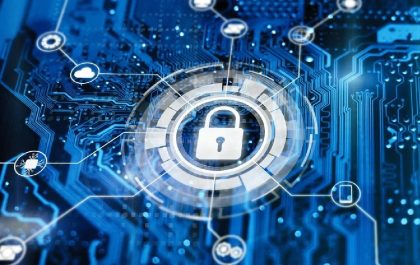 Cyber Security Behind NFTs: Are You Safe?
With the rise of cryptocurrencies, we've seen all kinds of digital assets hit the market. NFTs were a craze a…