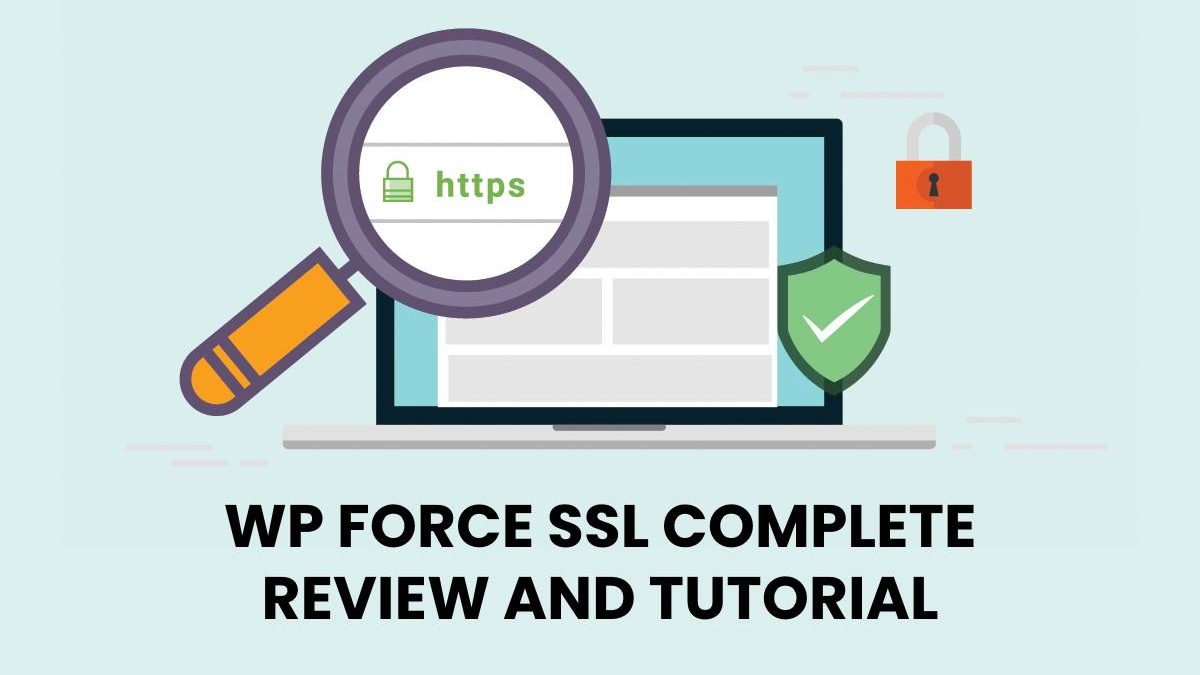 WP FORCE SSL COMPLETE REVIEW AND TUTORIAL
Maintaining a reliable online presence that portrays trustworthiness or authenticity to customers and visitors is very important. Everybody interacting with web companies understands the significance of SEO performance and position. Customers or visitors may withdraw if you do not have an SSL certificate because there is a possibility that nobody will ever provide you with their private information if there is a risk of it being exposed and cybercriminals assaulting your website.  As a result, we must continually ensure that our websites are protected. However, WP Force SSL is here to help anyone with any difficulties they may have at any time of day or night. An SSL certificate is a must-have if you wish to reduce or even eliminate these issues completely. Anyone may use it to strengthen their website's security of the network. And so can you. Because of that, we would like to provide you with Wp Force SSL Complete Review and Tutorial.
WP FORCE SSL
SSL stands for Secure Sockets Layer and therefore is widely utilized to help establish that your network connection is safe and protected. The primary purpose of these SSL certificates is to safeguard all confidential or sensitive data that is transmitted between the two computers. Furthermore, you may use this certificate to stop attackers, criminals, or fraudsters from viewing and altering all information you collect. This includes potentially sensitive data such as credit card details or even your individuality. That is when this plugin WP Force SSL will jump in. It will do it all for you and provide you and your visitors with security on the Internet. Because of its user-friendly design, this plugin is extremely simple to utilize and, therefore, does not require some specific skills. The main attraction is that you will be able to fix whatever issues you may encounter without having to code anything. A large team of professionals is available to assist you at any moment if you bump into whatever difficulties. All you have to do is install and activate the WP Force SSL plugin, and the plugin will do the rest for you, including enabling SSL. You can learn everything about this plugin's features and how they may help you improve your protection by reading the sections below.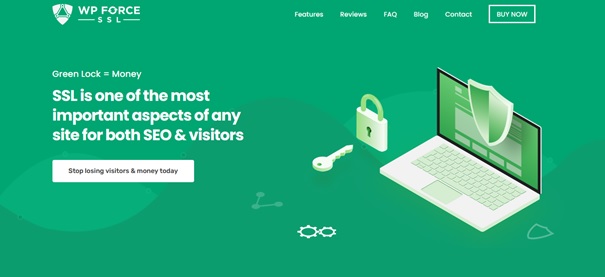 You should know all the features offered to you within this plugin before you decide to use or even buy it. As the name suggests, WP Force SSL is here to help you with everything related to SSL. You may be a little scared of all this, but do not worry. It will help you in the long game. This plugin is straightforward to use, and the best thing about it is that it is suitable for anyone who needs any help with SSL. It does not matter if you are a beginner or have some experience; this plugin is for everyone.
First on our list of features worth mentioning is a Content scanner. As the name suggests, it scans your entire web presence for unbalanced or conflicting content. Sometimes it may be difficult for you or anyone to verify and detect it individually and manually, and therefore this is where this feature comes in. Despite having an SSL certificate or an encrypted Internet website, some of your information may remain by accident HTTP or insecure. Based on how little your unsecured material is in danger, such information can be viewed by cybercriminals and hackers. First, you must authorize this plugin to perform this content scanner instantaneously and correct any mistakes. By doing so, you are at risk to the public. If you want to avoid those attacks, this feature will help you the most.
Next on our list is a feature called SSL monitoring. SSL monitoring is possibly the plugin's most essential feature, but that doesn't mean it's not very important and one of its most recognizable. This function continually checks your SSL certificate and delivers an alert when it is about to be invalidated. Aside from its core function, it monitors it also detects a wide range of problems. Nevertheless, no matter how hard we try to avoid problems on any websites, they do emerge sometimes. This plugin automatically tracks different issues and sends an alert anytime they happen. Due to its simple structure, this is a useful tool.

The last feature that we will write a little more about is the Centralized dashboard. Everything is centralized on a single page that incorporates all customers' websites and information. But before we do, what if you have many websites? There is no problem with that! You do not have to sign in to each and every website every time you want to update or check the availability. It's simple to keep control of all your transactions, subscriptions, SSL monitoring, social media platforms, and other stuff from this location. This feature will save you the most time, especially if you take a large number of pages to take care of or have a large number of your pages. In addition, everything is clear and at your fingertips. While SSL certificates are generally utilized for protection, they can sometimes dramatically improve reading efficiency, SEO, or search engine rank, all of which are clearly useful and desirable in any case. You must already be aware that the previously listed aspects are always helpful. If you do not know, SEO and higher search engine result significantly affect the development of your website.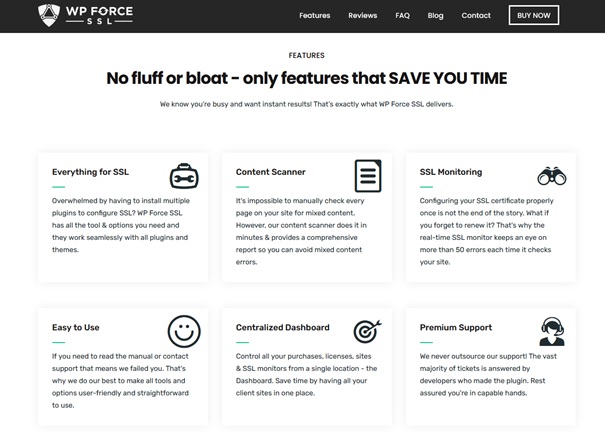 Like every plugin ever, WP Force SSL has its own free and paid version that they offer to everyone. Each version has its benefits, but some common to all are 301 Redirect HTTP to HTTP, enable HSTS, and expect CT.
You will not get some features in the free version, but it is great to check if you like this plugin and if it pays to buy it for yourself because you only get one Site License.
If you decide to buy it, you will have two options: Team Plan and Agency Plan. Within the Team Plan, you will get a lot that will significantly change your game as you get five Site Licenses.
But if you have big plans and want to have many pages, the Agency Plan is for you. Inside it, you get as many as 100 Site Licenses which is phenomenal. But that is not all! With this plan, you will get all the features that are offered to you within the plugin, and you can read them below and better compare all the options.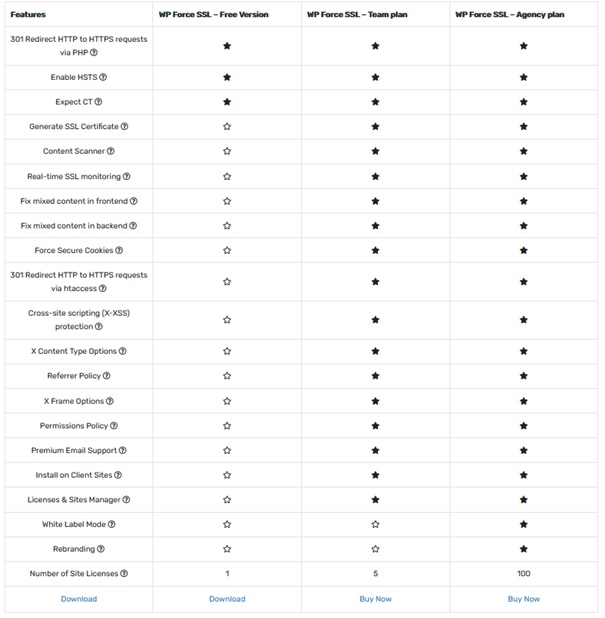 Find and open Plugins in your WordPress.
In WP admin, go to Add New and search for plugin WP Force SSL.
Download and allow the plugin on your WordPress.
To see plugin options, go to Settings for WP Force SSL.
Analyze the provided tests and settings.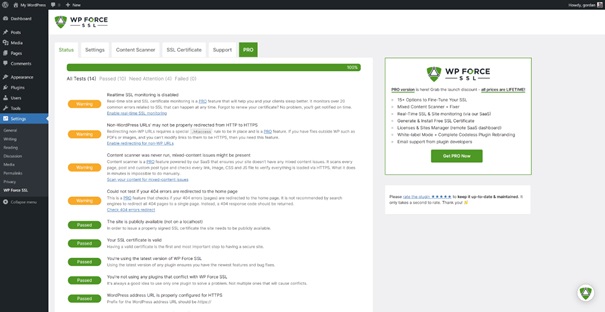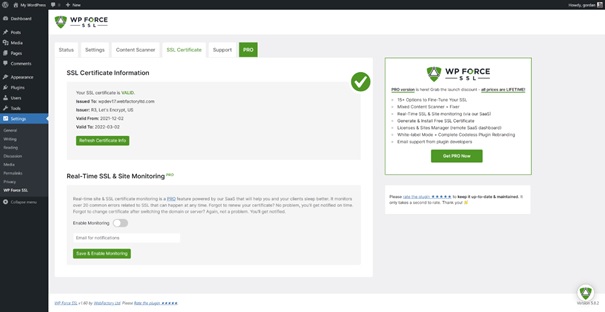 CONCLUSION
As you may have read through this article, this plugin will complete your page entirely, and we are sure you will like it when you incorporate it into your business. We recommend it to you thoroughly, and we are sure that you will be delighted because everyone benefits from a quality SSL plugin that will protect you on the Internet from all unwanted attacks. It is excellent that they have a free version to see how much you like it, but the PRO version is much better. As a result, we highly advise you to utilize this plugin because your and your customers' protection is a primary priority.
Related posts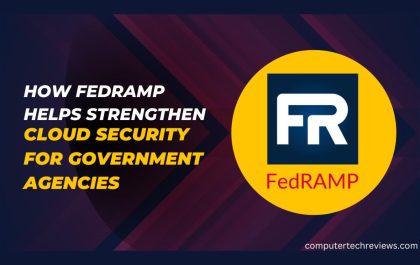 How FedRAMP Helps Strengthen Cloud Security for Government Agencies
In an age where digital transformation is reshaping the way governments operate and deliver services, cloud computing has emerged as…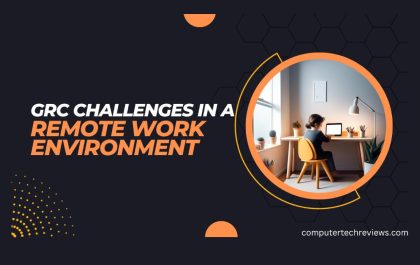 GRC Challenges in a Remote Work Environment: Navigating New Risks and Opportunities
The global workplace landscape underwent a seismic shift in 2020 when the COVID-19 pandemic forced organizations to rapidly embrace remote…