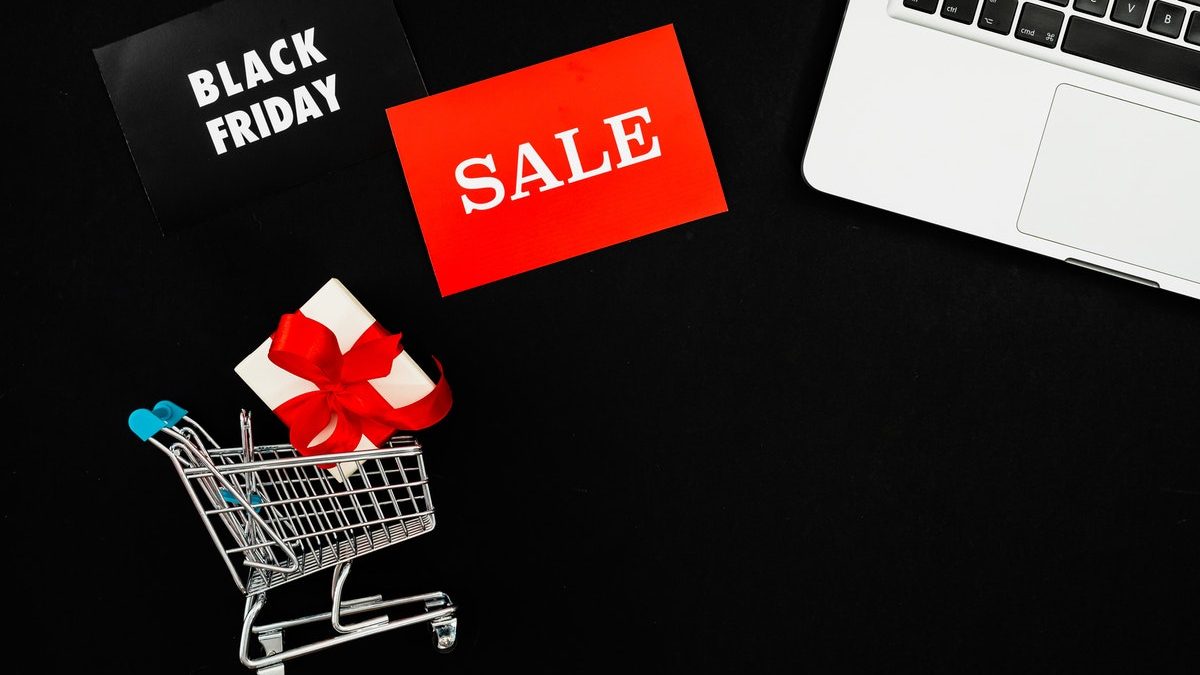 Why Tech is King During Black Friday
With Black Friday almost upon us, the time has come to start getting just a little bit excited. The global shopping phenomenon is known for one thing – great bargains. When you explore exactly what there is on offer, you'll find that you can bag a deal on almost anything. Even hotels and travel agents have started to get in on the act. However, when it comes to where the big money goes you don't have to look any further than tech.
Technology is, of course, popular throughout the year. During Black Friday our interest in this seems to explode! Why is it that we seem more drawn to the tech offers than any others? Let's take a look.
What the numbers have to say
As researched by Betway Casino, Black Friday 2020 saw a whopping $58 billion being spent on the offers presented to us. You'll no doubt agree that this is a phenomenal amount to spend, but you may be interested in knowing just where that money went. Well, Google searches tell us a lot about what shoppers were intending to buy last year and here's what we can see:
98 million people searched for the Nintendo Switch
35 million searches for PS4
32 million searches were carried out for AirPods
08 million searches were made for Apple watches
In fact, out of the top 10 searches in the run-up to Black Friday 2020, only two of these were non-tech related. Both Pandora and Vans trainers saw some great search volumes, but nothing quite on par with tech-related items.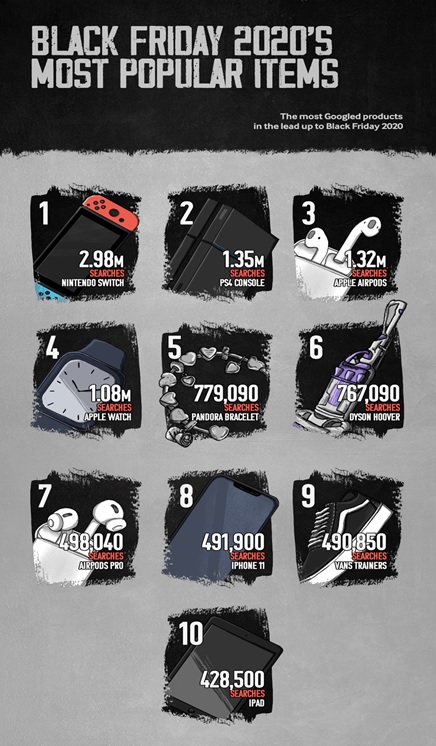 The perfect Christmas gift
One of the reasons that the interest in tech is so high during Black Friday is because tech is now seen as the perfect Christmas gift. Developers of consoles haven't just launched their latest products at Christmas for the fun of it. What they have done is create a buying frenzy with stressed parents eager to please their teens regardless of how much a gadget costs.
No one can have failed to notice that the likes of the latest console cost a pretty penny or two. What Black Friday does is make these more accessible? With some great reductions, these products are suddenly within the reach of more and more buyers. The result? Less stressed parents as well as teenagers who will be confined to their rooms until the next latest release!
We all love to give
There may be a fair few of us who see Black Friday as the perfect time to treat ourselves. The chance to grab an Apple Watch or some new AirPods as knockdown prices can be hard to resist. However, for the vast majority, Black Friday is all about giving and it presents the perfect chance to grab some great gifts.
There is more to Black Friday tech than just game consoles. There are great bargains on phones and tablets amongst other things. There are even some great discounts on vacuum cleaners (767,090 searches for Dyson last Black Friday), but if you want to go ahead and buy this as a gift for your loved one then you are slightly braver than me!
Related posts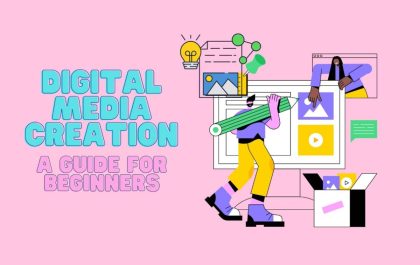 Digital Media Creation: A Guide for Beginners
Digital media creation is the process of producing and distributing content in various formats and platforms for different purposes. Digital…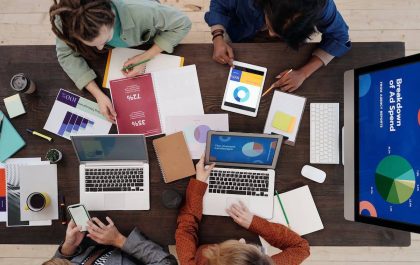 Reasons to Outsource Your Bookkeeping
In the dynamic and competitive business landscape, small and large enterprises alike are constantly seeking ways to streamline their operations…