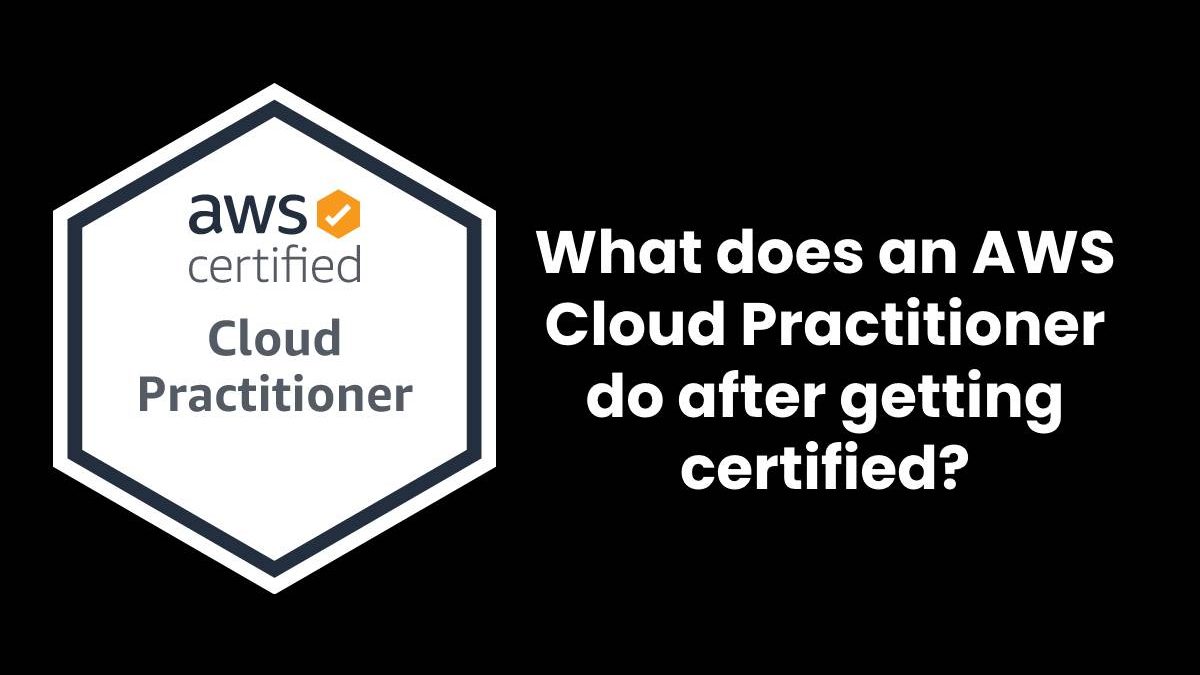 With the world becoming increasingly technologically advanced, every IT organization demands its employees to get an AWS cloud practitioner certification. Beyond that, even non-tech organizations have found themself requiring professionals with knowledge in the cloud. And what better way to prove this knowledge than getting certified in Amazon Web Services?
Amazon Web Services (AWS) is currently the world's leading cloud computing platform, and having AWS expertise will help you stand out better. The AWS cloud platform provides both public and private cloud capabilities making it an ideal platform for any business, irrespective of its size. Amazon encourages all businesses to grow and reach their fullest potential, which is why they have made its cloud services accessible to all businesses.
After getting certified with AWS, you can even land a job in their organization, depending on your skills and understanding. Knowing the AWS cloud practitioner job description is essential, but knowing how to land that job and whether the salary will be worth all your efforts are.
So, in this article, we will see the duties of an AWS cloud practitioner and find out how to get a job in AWS.
What are the duties of an AWS Cloud Practitioner?
There are various types of AWS cloud practitioner jobs, and depending on how much your role and industry change, you will have different kinds of duties. But even then, there are certain duties and responsibilities that remain common across all industries when you are a certified cloud practitioner.
Here are some standard responsibilities you will find in an AWS cloud practitioner job description:
Initiating and maintaining cloud migration
Taking care of high-risk issues for your organization
Reviewing the architecture of workload
Managing tasks relating to the architecture of cloud computing
Bridging the gap between technical and business sides in an organization
Line up technical decisions with business intentions
Many well-known companies use AWS in their daily operations, so the role of an AWS cloud practitioner is essential.
Different types of AWS Cloud Practitioner jobs
The AWS cloud practitioner certification is the most basic level of certification in AWS. This is the fundamental level of certification, making it the most crucial level to clear. And once you clear the AWS cloud practitioner exam and get officially certified, you are an ideal candidate for several high-paying jobs.
Here are all the AWS cloud practitioner jobs and their salaries:
1. AWS Cloud Architect
Whenever a business has complications or challenges, the cloud architect is expected to develop innovative cloud-based solutions and present them to the company. Besides that, the cloud practitioner must work closely with the technology team on various projects and transform the technical details into architectural designs that will drive the final product.
Now coming to the AWS cloud practitioner salary, according to Glassdoor, an AWS cloud architect earns an annual salary of $289,513. This represents the base salary for the position in the US. It will change depending on the state you are in and the organization.
2. SysOps Administrator
A SysOps administrator handles all computer servers that are connected to the cloud in an organization. They are responsible for operating all these servers' elements, protecting the users' data, and managing access. Their main responsibilities in the cloud include configuring AWS cloud management and tracking and controlling its services.
The annual salary of an AWS cloud practitioner who is working in a role of a SysOps Administrator is $113,412, according to Glassdoor.
3. Cloud Developer
The duties of a cloud developer do not differ much from a web developer. While a web developer develops your standard applications and websites, a cloud developer develops the same with cloud integration. So when it comes to the detailing of the daily tasks of an AWS cloud developer, they do not differ much from a software engineer or web developer. Therefore going from web developer to cloud developer is an easy transition.
As a cloud developer, you will still need to know various programming languages and the ins and outs of coding. Additionally, having knowledge of system architecture security also helps a cloud developer a lot.
Talking about the aws cloud practitioner salary in cloud development, according to Salary.com, the average salary of a cloud developer in the United States is $106,360 a year.
4. Cloud DevOps Engineer
A cloud DevOps engineer is responsible for looking over the quality of the tasks performed in the cloud. They are responsible for ensuring server reliability and delivering the best quality product on time.
Their entire work revolves around the cloud, and they have to use cloud platforms to design software delivery workflows and oversee the work being done. They must always have innovation on their mind because their AWS cloud practitioner job description requires them to keep designing and testing new frameworks for speedy software development.
A DevOps engineer in the USA earns an annual salary of $136,500, according to Talent.com.
5. Associate Solutions Architect
While you can become an associate solutions architect with an aws cloud practitioner certification, you will get better opportunities in the same role with an AWS-certified solution architect – associate certification. With just a practitioner-level certification, you will be stuck in junior roles, while getting the specific certification will mean getting the opportunity to advance in your career.
So if your aspiration is to become an AWS associate solutions architect, you must level up with your AWS certification. After clearing the exam and getting certified, you will start earning $241,015 per year, according to Glassdoor.
How to clear the AWS Cloud Practitioner exam?
To get the aws cloud practitioner certification, you will need to clear the AWS exam. The good news is that clearing this level of examination in AWS is relatively easier than clearing the further levels. It helps when you have a piece of background knowledge of the cloud, but even if you don't, you can still ace the test.
Start with a training course that will run you through all the basics, then go through the official exam guide provided by AWS, and finally, prepare yourself with some AWS whitepapers and practice tests.
There are various aws cloud practitioner jobs, and depending on the one you find yourself in, your roles and responsibilities will change. But getting the AWS certification for cloud practitioners will improve your job profile, and you will get more opportunities in the technology and development industry.
So ace your tests and become a cloud expert to secure your future in the everchanging job market.
Related posts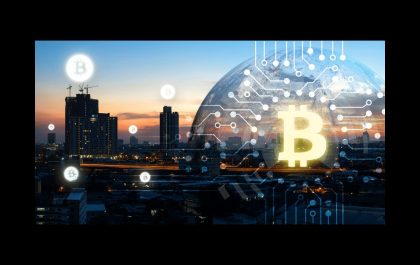 Empowering Bitcoin Users in DeFi: Harnessing the Potential of renBTC
The world of decentralized finance (DeFi) has been revolutionizing the financial landscape, providing individuals with unprecedented control over their assets…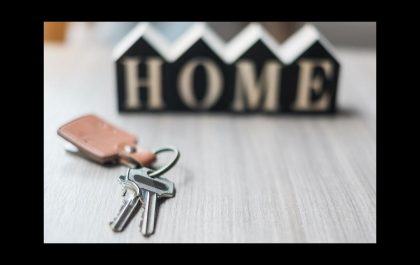 5 Tips When Purchasing Your First Home
Home ownership is a big financial commitment and there is a lot of information to take in. These 5 tips…