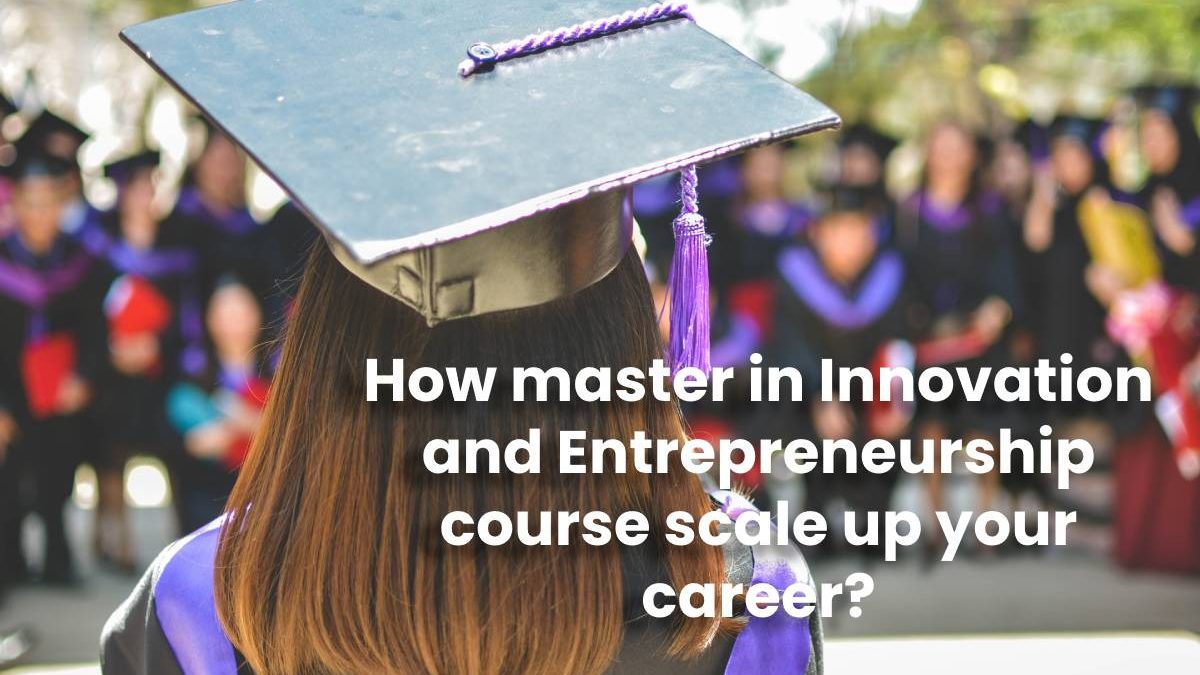 Master in Innovation and Entrepreneurship course scale up your career
A master's programme in Innovation and Entrepreneurship is an academic course that focuses on developing insights and skills that can help you perform well in the modern business world as a manager with ease and competency. The programme can prepare you to become the next generation innovators and entrepreneurs with enhanced entrepreneurial and intrapreneurial instincts.
Students aspiring to excel in the fast-paced modern business setting can leverage their knowledge and skills by pursuing a master's in innovation and entrepreneurship to develop their potential to excel in their respective sectors. The innovation and entrepreneurship graduates can get employment opportunities in the global business sectors, including management, business development, marketing, and consultancy.
If you aspire to grow your career trajectory, a well-designed course can benefit you in advancing knowledge to strategise business challenges occurring in the ever-evolving modern business environment. The course is designed to fulfill the needs of investors, entrepreneurs, and future managers. Thus, the programme can be highly beneficial to recent graduates, entrepreneurs, and managers, who aspire to introduce newer business models to attract business opportunities.
The course aims at developing core concepts that can establish you as an expert in the related business sector. Topics introduced in this programme include the important theoretical learnings that can be applied in the real-life business setting. Here are some of the topics covered in the masters in innovation and entrepreneurship programme:
Innovation and design thinking
Creativity and innovation
Marketing High Tech and Innovation
Entrepreneurship and Business Opportunities
Strategic Management
Corporate Finance
Managerial Economics
International negotiations
Intercultural Management
Thus, the well-designed course aims at developing the core concepts of entrepreneurial development and general management that can enhance the potential to blaze innovative business trends. With a degree in hand, you can become the perfect fit for job positions in various business avenues, like brand management, experimental marketing, venture capital, and consulting services. Here are some of the job roles offered to innovation and entrepreneurship graduates:
Business Development Manager
Customer Experience Manager
Innovation Consultant
Company Founder
If you are looking to pursue a master's in innovation and entrepreneurship, Germany can be an ideal location to study for advanced degrees like this. It is one of the most popular destinations for international students for its high-quality education. The excellent learning environment provides exposure to develop competency that can contribute to the growth of your career trajectory.
Hone the skills to launch your career in the modern business industry. The demand for skilled and qualified graduates has increased because of their developed competency to identify the business gaps and bridge the gap with their skills to ensure business profitability.
The duration of a full-time master's in innovation and entrepreneurship is usually two years divided into two parts. In the first year of the programme, faculties conduct intensive learning of the theoretical aspects of the course. Whereas in the second year, the students undertake management projects under the guidance of their tutors. The students get an opportunity to apply the theoretical knowledge into practice along with an internship programme to provide them with relevant industry exposure.
A master's in innovation and entrepreneurship from a renowned German institute can be your gateway to a futuristic and industry-aligned career. Sign in now to start your journey towards a successful career!
Related posts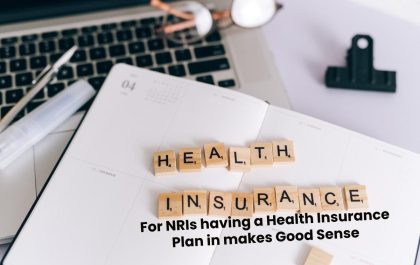 For NRIs having a Health Insurance Plan in makes Good Sense
Introduction Living as a non-resident Indian (NRI) comes with its own set of challenges, and one of the most crucial…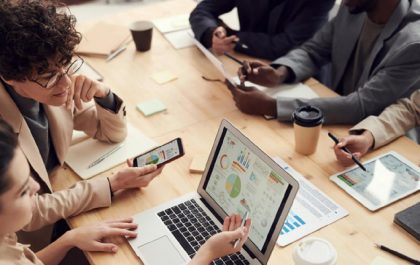 Measuring Success: Assessing the Impact of Collaborative Learning Benefits
Collaborative learning, at its core, is an educational approach wherein individuals work together to achieve shared learning goals. This method…