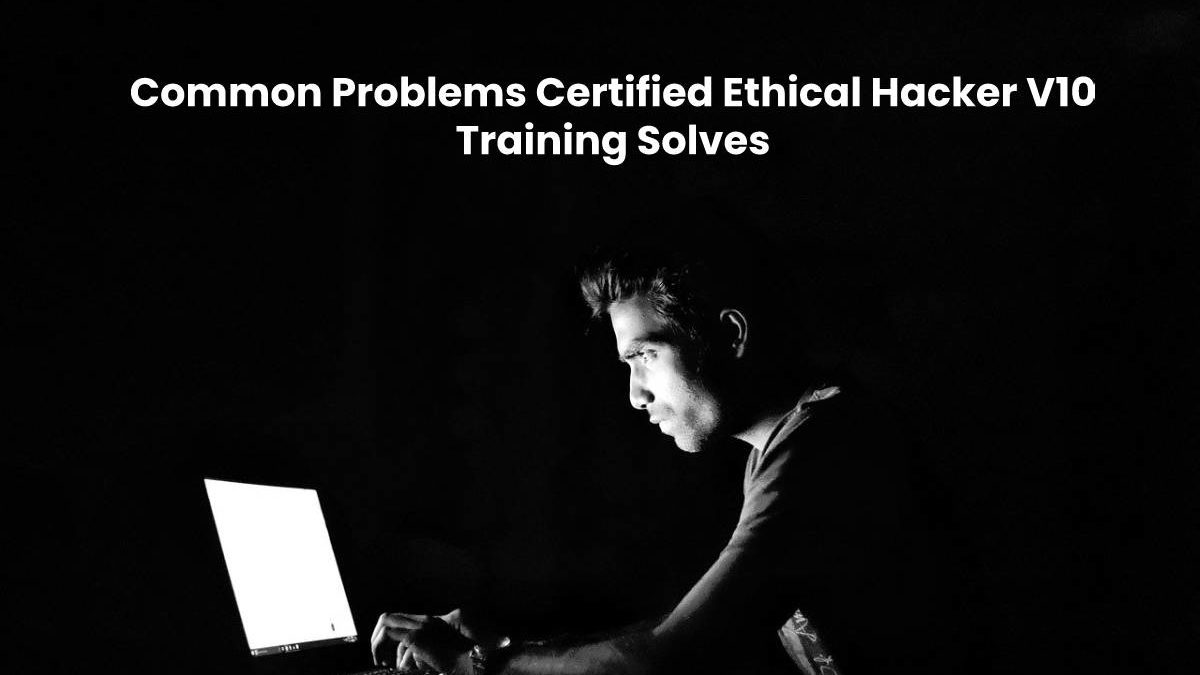 Who is a certified ethical hacker?
A certified ethical hacker hacks a system just as a malicious hacker would. He does so after obtaining authorization from the client who hires the him. The difference lies in the intention or the objective both are trying to achieve. An ethical hacker is taught to get into the mindset of the malicious hacker through training and certification so that he is able to discover potential cyber attacks and security breaches in an information security system.
While the intention of a illegal hacker can be to breach cyber security for unethical and unauthorized personal gains, a certified ethical hacker uses the same approach as the malicious hacker uses and identifies the potential risks involved to make the systems resilient against cyber attacks and frauds.
Who is the certified hacker V10 training meant for?
The CEH V10 Training and certification is meant for people looking to make a career in cybersecurity. It is the one of the most respected certification one can possess to enhance his knowledge base and credibility in the domain of networking and cybersecurity.
What are the problems a certified hacker solves?
Understand the vulnerabilities and information security risks faced by your client or employing organization.
A V10 CEH training certification helps you to become competent in identifying the vulnerabilities a system can be exposed to. An example of a vulnerability can be a data breach. Companies store personal data of their customers. User identity information, passwords, credit card information are some examples of being attacked by malicious attackers.
The CEH certification helps you in understanding how the vulnerabilities create a negative impact on your client or organization both in the short term and the long term.
The initial modules in CEH Very 10 course like reconnaissance, network scanning and enumeration help you In understanding the framework black hat hackers use to assess the health of your information security system. You can save your organization from any suspicious threat by using this knowledge.
If you are a certified hacker, you are equipped to penetrate into systems of an organisation and alarm them of the possibility of an attack on data privacy. This has recently happened with spicejet where an ethical hacker pointed out the high susceptibility of the company's information security system to a probable data breach. In such a situation the personal information of 1.2 million passengers worldwide was at stake.
It could strengthen the information security infrastructure of an organisation
The CEH makes you professionally skilled in terms of performing a penetration testing of the company's information security infrastructure. In today's times, information can be the biggest asset for a company. Imagine if a competitor employing a hacker to get your trade secrets and confidential information out. It could have dire consequences for your business. Building sound information security systems won't serve you until you test them against outside threats. The CEH certification trains you across 20 security domains and as many as 270 modes of attack that a hacker can use.
Hackers can use strategies to attack a system that can't be learned by theoretical study.
CEH V10 solves the issue of learning the tricks of the trade practically. The training can prepare you for the worst case scenario by equipping you with the knowledge of 2200 different tools a malicious hacker may use.you get exposed to over 140 labs to simulate and replicate a real time hacking activity enabling you to respond effectively and efficiently when you encounter such threats in your professional life.
The problem of social engineering in cybersecurity
Illegal hackers can use your social media to collate target information. It becomes a challenge to create a proper defence mechanism against attackers as it involves the use of psychological tactics in human interaction to elicit information from the target. You may have setup the best information security system in your organization and tested it with precision, what happens if your own employees get tricked through social engineering tactics and unknowingly become a pawn in the hands of the attackers.
A malware attack or a weakness in the software infrastructure is easier to identify as compared to errors on the part of humans. That's what makes social engineering patterns difficult to detect and rectify.
The CEH V10 program contains a specific module to help ethical hackers identify the different approaches and social engineering tactics a malafide hacker could use to deceive their target. Techniques like phishing,protecting or scarewere are rampant these days.
Formulating strategies is key to tackling such issues.
If you are an organisation, it is very important to educate and sensitise your employees against the different kinds of social engineering tricks and how to tackle and report them.
The problem of migrating to the cloud
If you are going to adopt cloud technology into your business, it will increase the scope of cyber and network security for your business. Data privacy is a concern when you choose to migrate to the cloud.
While moving to the cloud makes the business and communication infrastructure flexible, it also brings along with it, the need to beef up your information security.
The ethical hacker needs to have a sound understanding of how cloud technology operates along with knowing how the technology can be breached. In such cases certifications provide you with guidance on the approaching new business models and understanding their information security needs.
The problem of dealing with new concepts like AI, IoT and machine learning
Well, IOT, Artificial Intelligence and machine learning are constantly evolving. These are dynamic concepts.
It can be unsettling to keep pace with constant technology upgrade. Well, CEH V10 training has got you covered. It has a specific module in it's curriculum to  deal with such path breaking technology innovation and the potential threats it can bring.
The legal problems arising out of ethical hacking
While it is true that ethical hackers work with a organisation after prior written consent and authorisation to assess their information security systems, the organisations face a risk of facing a confidentiality breach on part of the ethical hackers themselves. Determining the scope of authority to be given to the ethical hacker is a challenge. On the flip side, it can also happen that the company can impose restrictions on access to information that might affect the effectiveness of the risk assessment.
That's where the CEH V10 training can help you in inculcating the highest level of professionalism in your engagement with the organisations. You are expected to adhere to a standard code of conduct as you are dealing with organisation security and sensitive information. If you have the credential of certification, it acts as an assurance to the industry that you meet the professional standards of engagement and deploy the best practices while working with the organisation.
The Certified Ethical Hacking V10 training addresses the problem of cyber attacks to your information security system. It does so, by addressing issues that make your cyber security at risk so that you can employ ethical hacking techniques to make resilient and secure infrastructure for your organization. The tech space is constantly evolving so special focus is given on emerging concepts like Artificial Intelligence IOT which shows how adaptive the training is to prepare cybersecurity professionals to respond effectively and efficiently to the threats or problems that may arise with the changing landscape of technology.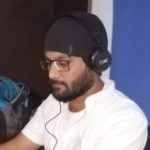 Kamran Sharief
I write about technology, marketing and digital tips. In the past I've worked with Field Engineer, Marcom Arabia and Become.com. You can reach me at kamransharief@gmail.com
Related posts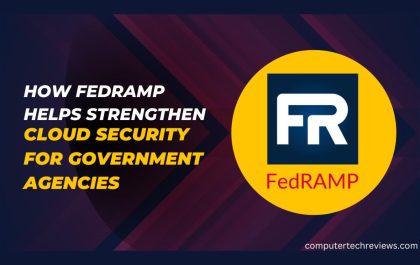 How FedRAMP Helps Strengthen Cloud Security for Government Agencies
In an age where digital transformation is reshaping the way governments operate and deliver services, cloud computing has emerged as…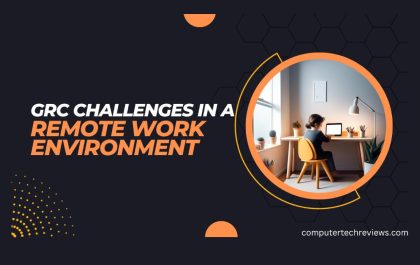 GRC Challenges in a Remote Work Environment: Navigating New Risks and Opportunities
The global workplace landscape underwent a seismic shift in 2020 when the COVID-19 pandemic forced organizations to rapidly embrace remote…