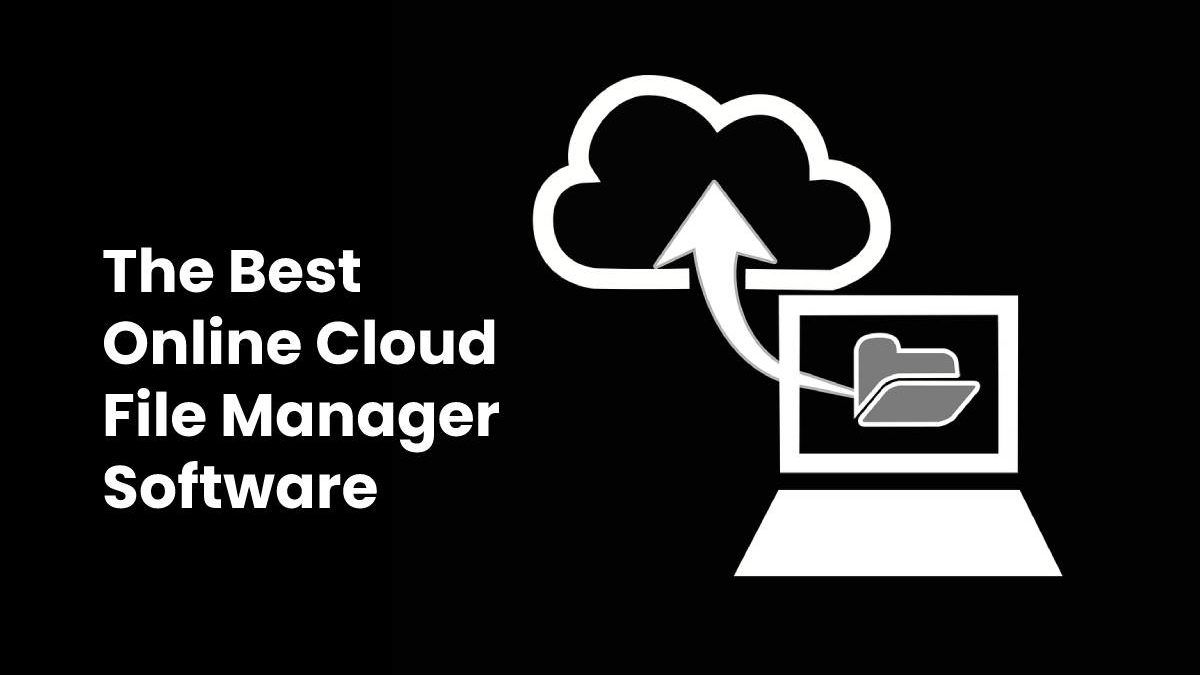 Online Cloud File Manager
With the repaid development of society, more and more companies have paid more attention to the data storing, therefore, the issue of how to best store data has come up. Even though there are cloud storage solutions available to many customers, these solutions don't work for all business companies.
For ordinary enterprises, even if they use some cloud management software, sometimes they will encounter challenges in managing data storage and use. In addition, from daily data recording to disaster recovery solutions, sometimes different types of data need to be used in different ways. We all know there are many cloud storage management tools available in the market that can help every cloud you have had in different ways so that all your cloud storage accounts can be linked together. So finding a tool that can really help manage multiple cloud storage accounts and move files between cloud storage services will make a significant contribution to the company. Luckily, MultCloud, a web-based multiple cloud storage manager, here is recommended to help resolve this problem.
About MultCloud
MultCloud is a free and innovative cloud storage manager and modern browser-based cloud transfer tool which aims to make it easy to manage all types of clouds you have had and transfer files across cloud drives directly without downloading and uploading. From the interface, you can see it's a solution that is designed to bind all your cloud storage accounts together in one place, making everything more accessible for you.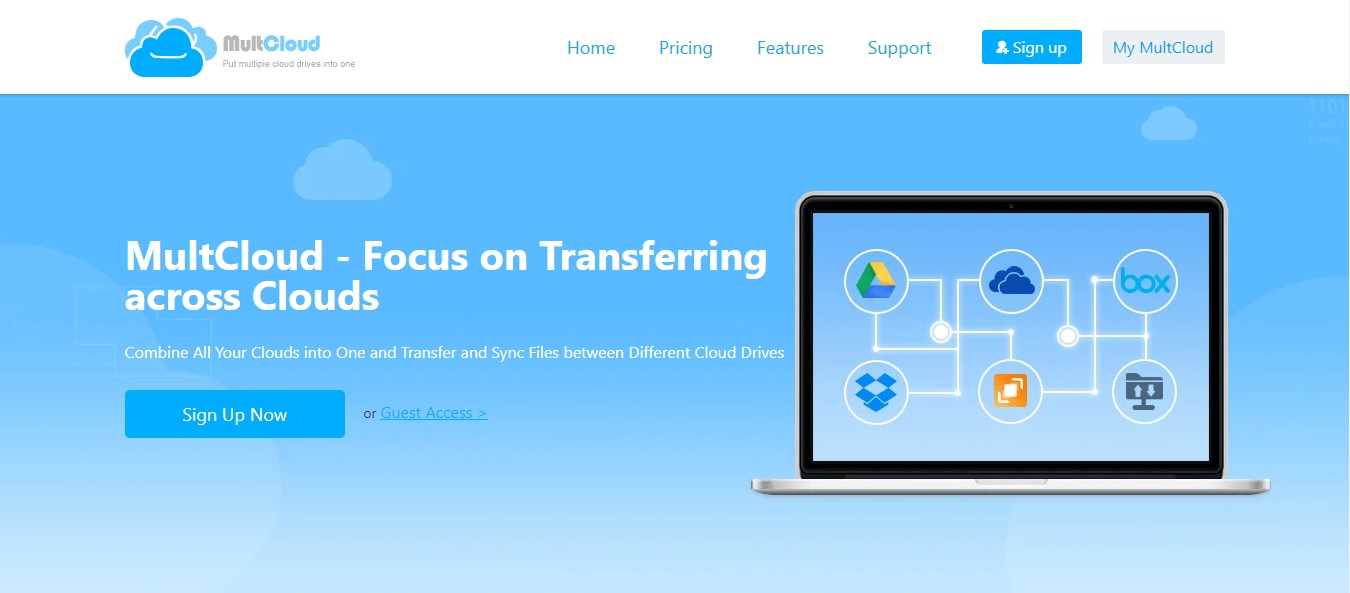 Before getting started, you need to create one account.As a free cloud transfer service, it offers two ways to register. You can register it with your preferred email or you can click on "Experience without signing up" option so you will get one temp account to test. No matter which way you use, it offers the easiest process to register, which can help users save a lot of time. After creating the account successfully, you will get 30 GB of free data traffic to transfer files. For the free data traffic MultCloud offers, it can meet the transfer demand for most users.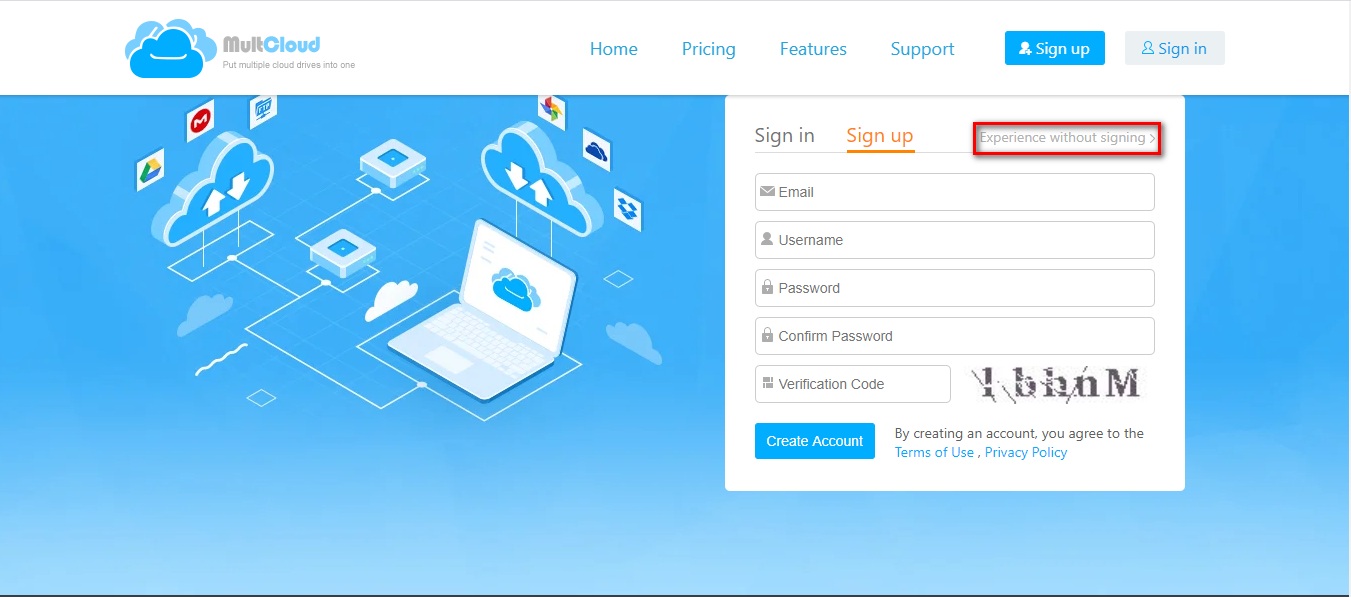 After logging in MultCloud with the account you created, you'll see there are 4 key features: "Cloud Explorer", "Cloud Transfer", "Cloud Sync" and "Add Clouds".
Add Clouds
For "Add Clouds", it's really google helper to manage multiple cloud storage services in one place. After logging in MultCloud, the first job you need to do is add cloud accounts. Currently, MultCloud supports more than 30+leading clouds in the market, including Google Drive, G Suite, Dropbox, Dropbox for Business, OneDrive, OneDrive for Business, Google Photos, Flickr, MEGA, etc and other protocols like FTP, SFTP, WebDav, etc. After adding your accounts to MultCloud, they will be listed on the left panel.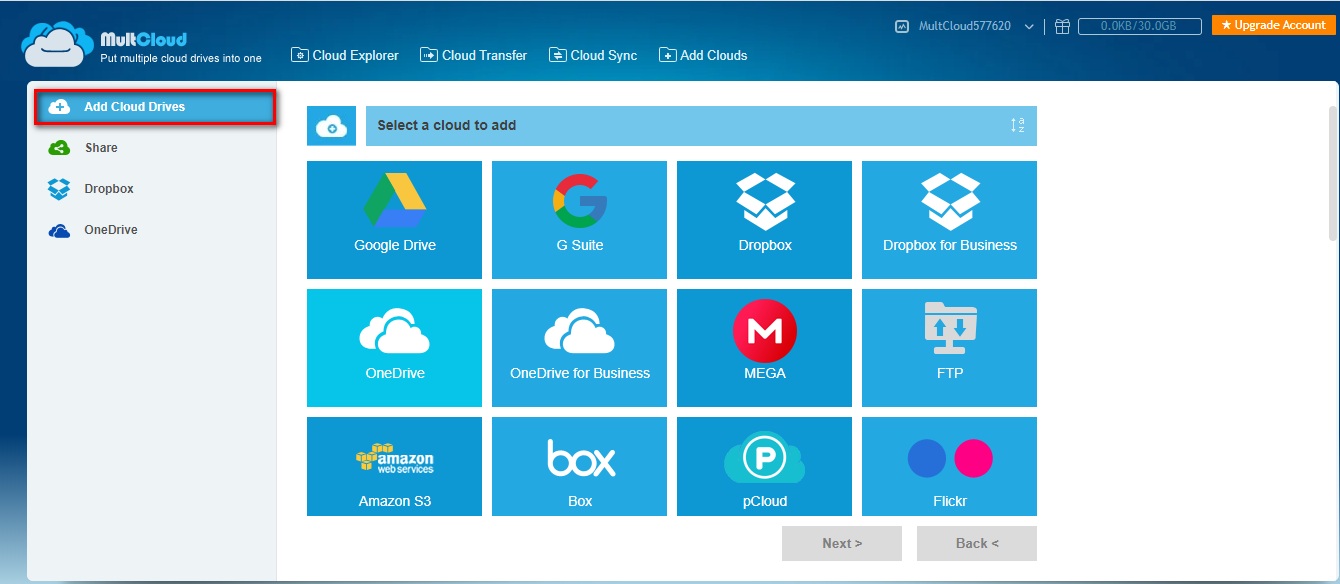 Currently, MultCloud does not have any limit to the number of cloud services to add. If cloud services you are using now are MultCloud supports, you can add them all one by one to MultCloud for better managing.
Cloud Explorer
For "Cloud Explorer", it's like an online Window Explorer, which can put multiple cloud storage services in one platform with one login. As you can see on the screen, it displays the used space and total space of each cloud. Open one cloud, you can access, search, share and manage files effectively without efforts. With it, you are allowed to move or transfer files from one cloud to others with "Copy and Paste" or "Drag and Drop" directly without switching accounts.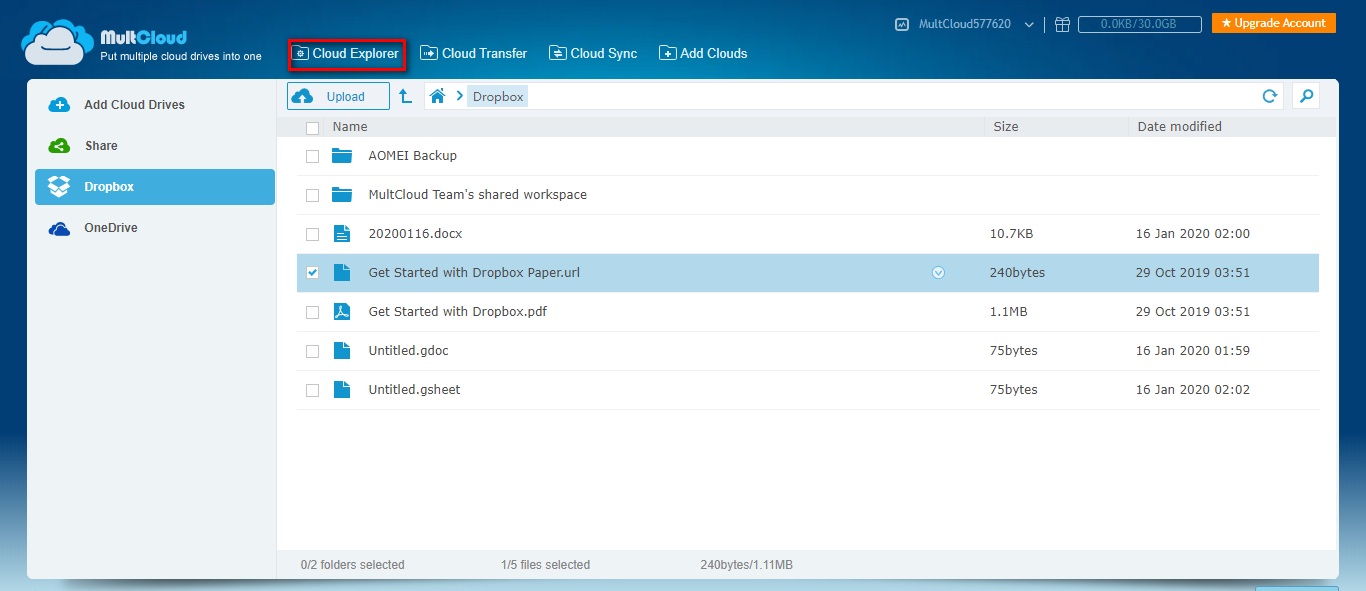 Cloud Transfer
For "Cloud Transfer", it's really a good helper to transfer one cloud to another directly without downloading and uploading. With it, you are allowed to transfer the whole cloud to another cloud in one go directly without creating multiple transfer tasks to do it, which can save you a lot of time. The most important one is it supports offline transfer. That is to say, it can transfer your files in the background even though your PC is shut down. Using this way to transfer files would save you a lot of time and efforts.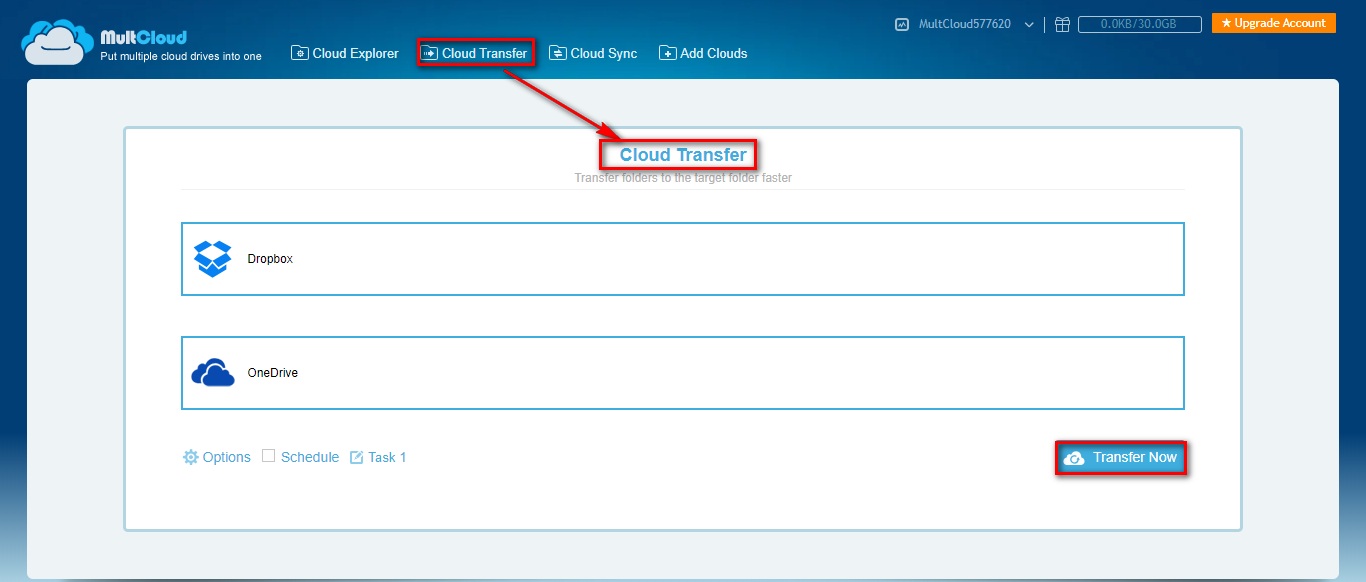 Cloud Sync
For "Cloud Sync", MultCloud allows you to create sync relationships across clouds. No matter what you have added, changed and deleted, MultCloud can sync these changes to the destination cloud. Currently, MultCloud supports One-way sync and Two-way sync and there are 7 sync modes in One-way sync. You can select one suits you best so you can start the sync process.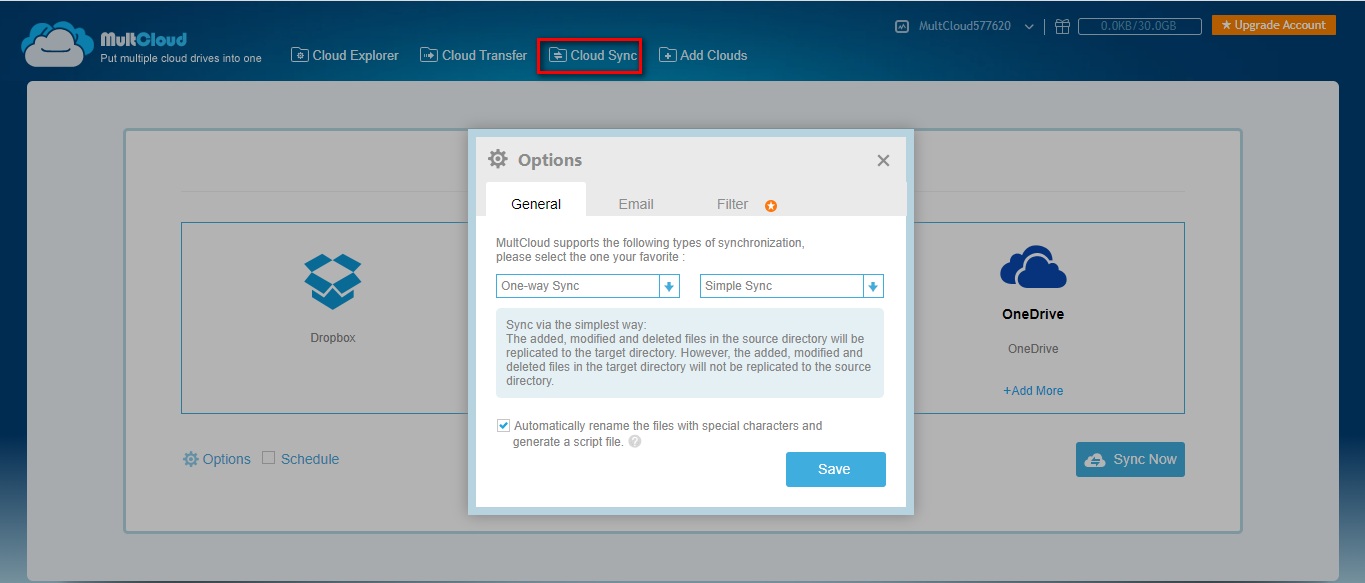 "Cloud Sync" also can help sync files between clouds in the background as long as your task starts.
The Final Words
The process to get everything migrated over between cloud platforms is super-fast. All it takes is a few clicks to get your cloud platforms linked to MultCloud and get the migration started. For cloud enthusiasts, this is really a good online cloud management tool. The only fly in the ointment could be that it does not currently have any mobile app or desktop app.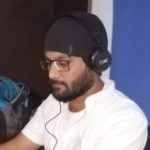 Kamran Sharief
I write about technology, marketing and digital tips. In the past I've worked with Field Engineer, Marcom Arabia and Become.com. You can reach me at kamransharief@gmail.com
Related posts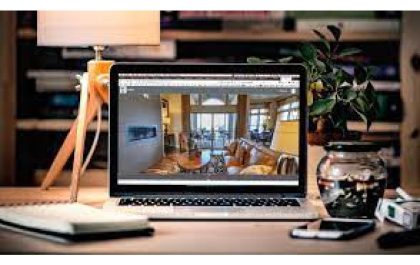 SeekBeak: A Simplified Solution for Interactive 360° Virtual Tours
Businesses constantly seek innovative ways to engage with their audience. One of the most effective ways to do so is…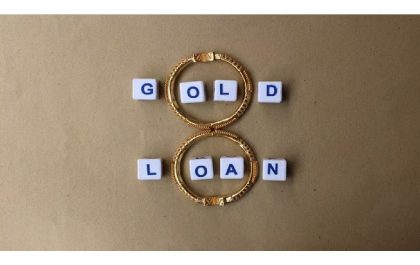 Benefits of Using a Gold Loan Calculator
Are you looking for a convenient way to secure a loan without sacrificing security? A Gold Loan Calculator can provide…