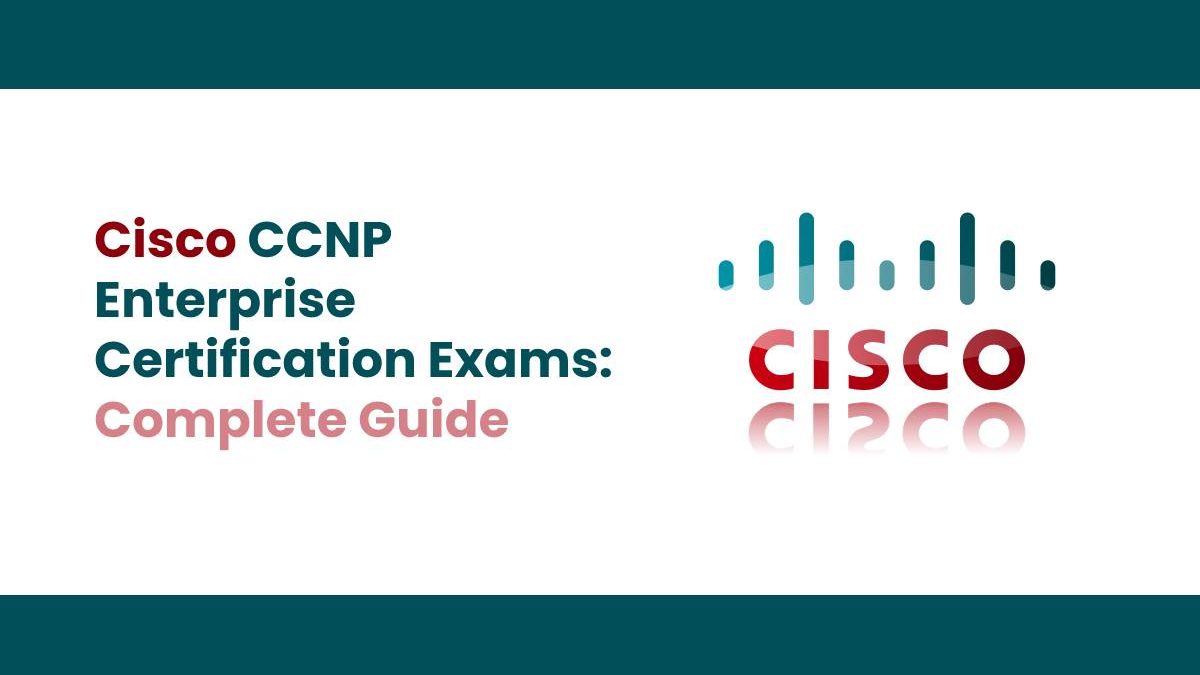 Cisco CCNP Enterprise Certification Exams
Networking technologies have come a long way since their inception. Nowadays, almost every software and applications are connected to the Internet. This has allowed people to come up with the apps that constantly maintain their connection with devices. Almost every organization today uses a networking solution, and most often those that Cisco offers. Cisco is one of the leading networking giants in the world, and so many companies rely on its solutions. Having a network also means that these IT firms need the specialists who can maintain it and make sure that it is always up and running.
This is where the networking professionals come to the rescue, but the organizations don't need any networking expert, they need a certified one. In this case, Cisco Systems, Inc. has one of the best certification programs. It has recently changed it, bringing the CCNP Enterprise credential into the limelight. You need to know a lot about this badge. So, without further ado, let's take a look at this professional-level certification and its related exams.
CORE EXAM
The Cisco CCNP Exam Dumps comes with one core exam and a list of six concentration tests. The core examis 350-401 ENCOR. Its official name is Implementing Cisco Enterprise Network Core Technologies. The main topics that are covered in this certification testare as follows:
Cisco 350-401 is a 120-minuteexam.Its exact number of questions is not disclosed. However, you need to understand that they can come from the topics other than those mentioned above. You should not worry about this because the questions will be related to the main objectives in some way. Especially,you shouldn't have any problems if you have some networking experience. The test is available in two languages: English and Japanese.
CONCENTRATION EXAMS
After the candidates have passed the core exam, they should choose a concentration test that will determine their specialization. All of these exams are also available in two languages, but each test lasts 90 minutes. The number of questions is also not determined, but in any case you need to keep up the pace. The topics for each exam are listed below.
300-415 ENSDWI:
Controller Deployment (15%);
Policies (20%);
Router Deployment (20%);
Security and Quality of Service (15%);
Management and Operations (10%);
Architecture (20%).
300-410 ENARSI:
Layer 3 Technologies (35%);
Infrastructure Services (25%);
VPN Technologies (20%);
Infrastructure Security (20%).
300-425 ENWLSD:
Wireless Site Survey (25%);
Mobility (25%);
WLAN High Availability (20%);
Wired and Wireless Infrastructure (30%).
300-420 ENSLD:
Network Services (20%);
Automation (10%);
Advanced Addressing and Routing Solutions (25%);
Advanced Enterprise Campus Networks (25%);
WAN for Enterprise Networks (20%).
300-435 ENAUTO:
300-430 ENWLSI:
Security for Wireless Client Connectivity (20%);
QoS on a Wireless Network (10%);
Location Services (10%);
FlexConnect (15%);
Monitoring (15%);
Device Hardening (10%);
Advanced Location Services (10%);
Multicast (10%).
If you plan to take the CCNP certification in Jeddah, you should be focused and prepared. The first thing that you will need to do is find the right study material.Thus, you can rely on the official training courses that you can find on the Cisco website.They will help you cover all the exam topics, as the certified professionals recommend. You can also use some third-party resources, but you have to make sure that they contain authentic information.
Study guides also play an important role when you are preparing for any exam, and especially when you are trying to revise certain topics. These books do a very good job by highlighting the main areas you need to revise to succeed in your certification test. Lastly, you should try to take as many practice questions as possible. At the end of each practice test, you can see your final score to know those domains that need more attention.
Conclusion
The Cisco certification program is one of the most popular that you can find right now. If you are a networking professional who is concerned about his/her career and isnot sure what to do next, you can pursue the CCNP Enterprise credential.You need to understand that Cisco has changed the core infrastructure of its certification tracks. Before all these changes were made, it was possible to choose a specialization in the CCNA path. But now,the CCNA certificate has only one exam. This gives the students the motivation to go forward with the rest of the program.
Being a Cisco certified specialist can actually be quite beneficial for your career. Almost every company out there depends on its networking solutions and it needs the experts to manage those systems. If you have the CCNP Enterprise credential, it will automatically make you the perfect candidate for this job.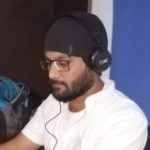 Kamran Sharief
I write about technology, marketing and digital tips. In the past I've worked with Field Engineer, Marcom Arabia and Become.com. You can reach me at kamransharief@gmail.com
Related posts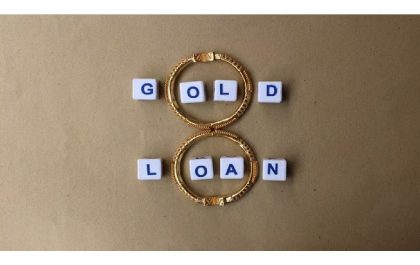 Benefits of Using a Gold Loan Calculator
Are you looking for a convenient way to secure a loan without sacrificing security? A Gold Loan Calculator can provide…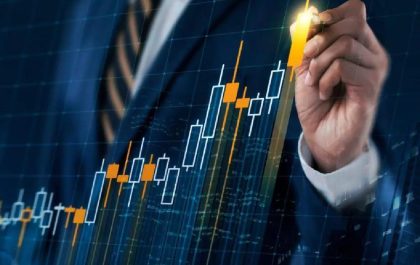 TechBerry Review: A New Way Of Social Trading
From the recent coronavirus outbreak that we just experienced a few years ago, one can learn how important it is…