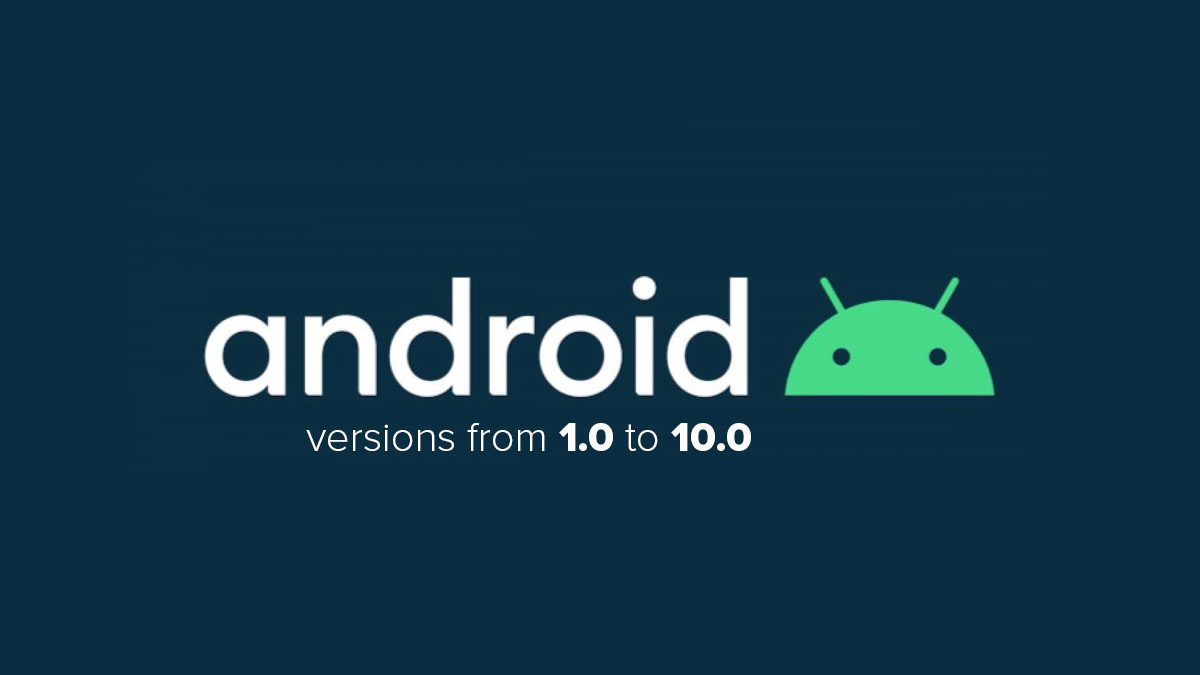 Android versions from 1.0 to 10.0
Android has been one of the chief mobile OS since its development in 2003 by Android, Inc., and the release of its most initial version in 2007.  Since then, Android OS has been the pinnacle of mobile operating systems operating in billions of mobile devices worldwide. Between the earliest android versions with no code name and the latest version named Android 10, all the versions in between are named after a dessert in the incremental alphabetic order.
Android OS was acquired by Google in 2005. In August 2019, Google announced that they are going to use numerical ordering to name the future Android version, Android 10 being the first of many. Though the initial versions on Android started ugly, it has significantly evolved as the higher versions rolled out. It has evolved visually, conceptually and functionally time after time. So, let us brief through each one of the Android versions from the very first to latest to learn about the history, concept, and functionality in each.
No codename and "Petit Four" (Version 1.0 to 1.1):
The first version of Android OS which was 1.0 with no name was published officially in September of 2008. The OS delivered pretty much a simple basic UI and app functionalities. The 1.0 version supports the basic browser to render markup web pages, camera functionalities and web emails. An update of Android, version 1.1 officially named "Petit Four" was released in February 2009.
It delivered the suite of early google apps such as calendar, maps,  sync, search, etc. It also supported the wireless connection such as bluetooth and wifi.
Cupcake (version 1.5)
Not long after, the OS system that showcased the power of the platform was introduced. Version 1.5 of Android was not given the name of the desert named "Cupcake". It was the first traditional Android OS version which most of us have remembered. It was released in April, 2009. The API level of this OS was 3. It was powered by Linux kernel 2.6.27. There was a significant improvement in application supports, UI, functionality, and overall performance.  It supports external 3rd party applications such as virtual keyboard which was an integral feature to have for any mobile device with touch screens. It facilitated video record and playback for the first time. Other features like copy/paste, screen translations, automatic screen rotation, YouTube uploads, image uploads were also introduced. The users were also able to check their call history.
Donut (version 1.6)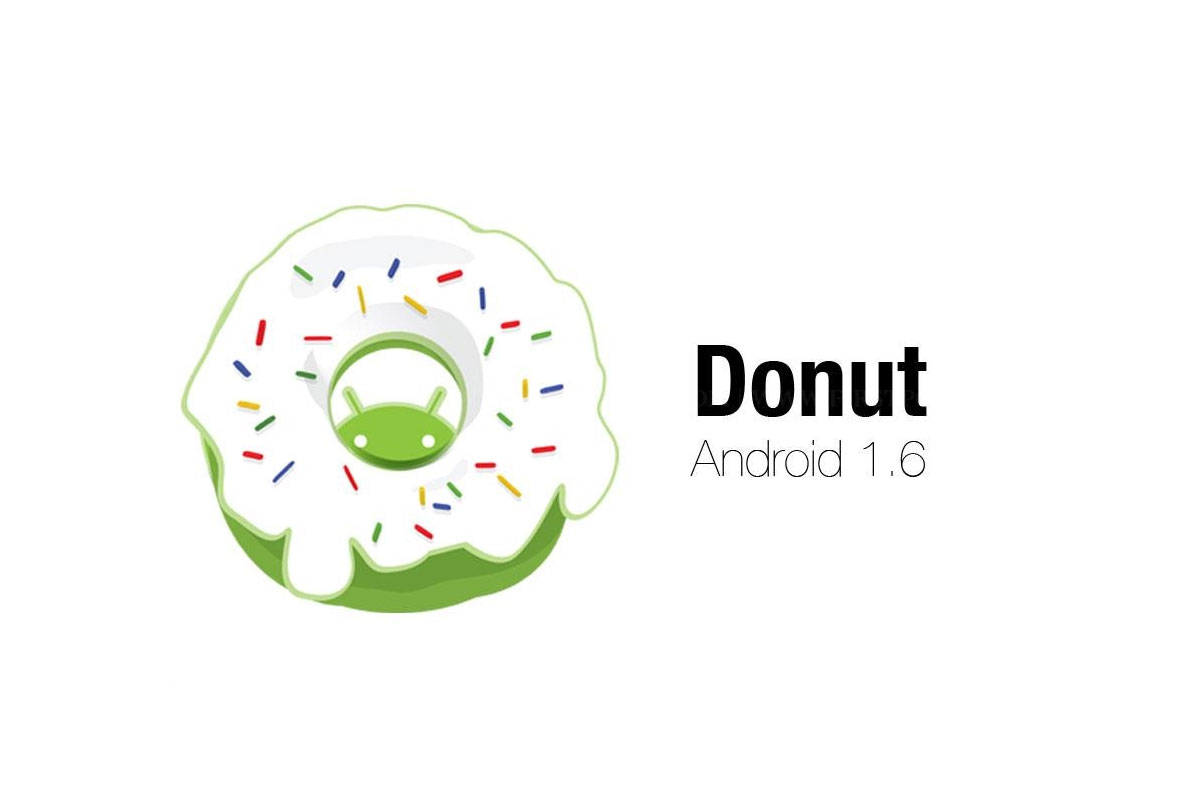 Android 1.6 with the code name Donut was released in September 2009. It used the Android API level 4. Donut version improved lots of errors present in the previous versions. The OS ran on  2.6.29 version of Linux kernel. Rebooting issues were dealt with in the OS, remodeled the camera functionality and UI, and accommodated better search integration. Support for larger screen sizes were also introduced. It facilitated features such as voice searching and text entry searching, bookmarks, contacts, support text-to-speech engine, etc. The screen resolution supported was WVGA technology.
Eclair (version 2.0 to 2.1)
The android version 2.0 with code name Eclair was released in October 2009. This version also ran on Linux kernel 2.6.29.  This version introduced numerous new features for feature improvement as well as an overall experience. The account sync feature was added along with email exchange support. It added support for upgraded Bluetooth version 2.1. The features like flash and digital zoom for the camera, multi-touch support, live wallpapers, SMS, ability to search all saved SMS, MMS, etc were introduced as well.
Froyo (version 2.2 to 2.2.3)
This version of Android OS was released in May 2010. The code name given to it was Froyo. It ran on the 2.6.32 version of Linux kernel. The performance improvement was largely under the spectrum. It came with improved speed by adopting Google Chrome's Javascript "just-in-time" compiler engine. The browser support for running Animated GIFs and Flash plugin was also significantly improved. It mainly targeted the speed, memory, and performance optimization. It was also equipped with an improved security patch.
Gingerbread (version 2.3 to 2.3.7)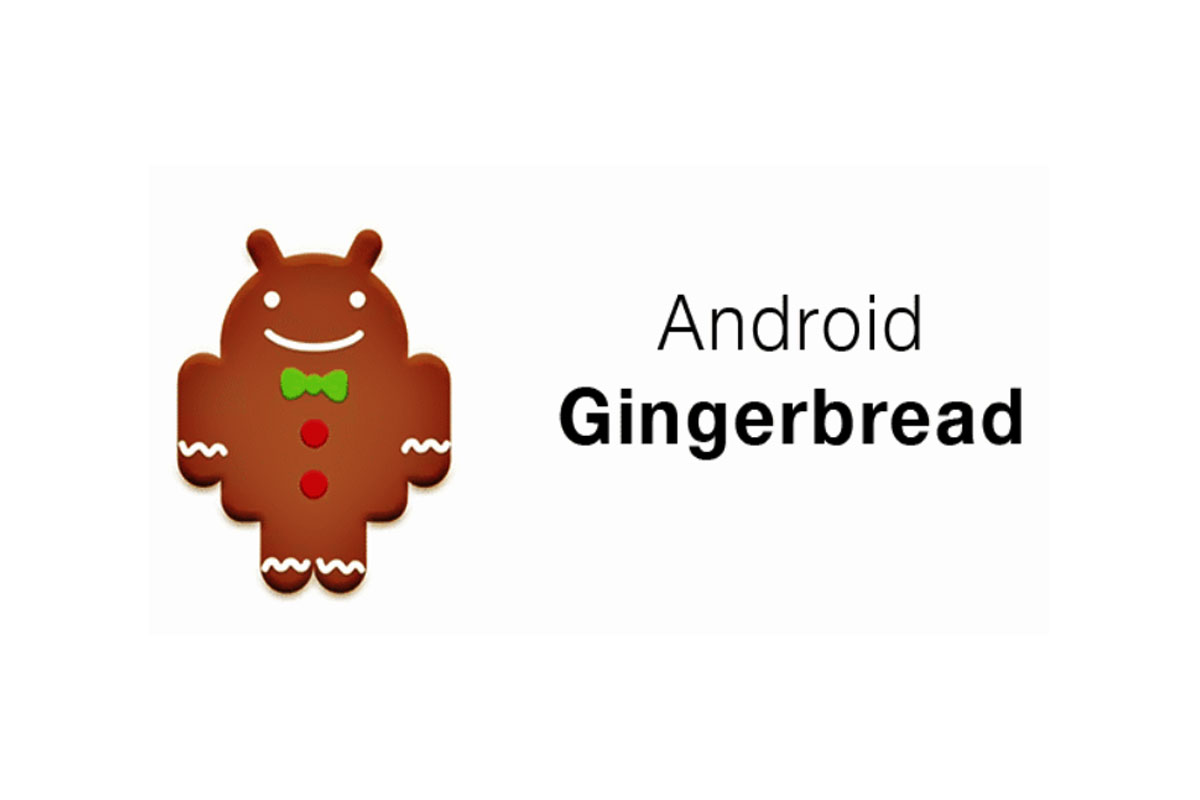 The Android OS with code name Gingerbread was officially released in December 2010. It ran on the 2.6.35 version of Linux kernel. The API version in use was 9-10. It introduced an upgraded screen size and resolution which was large, UI design with efficiency and speed. The new features like word selection by holding the press, SIP internet calling, headphone virtualization, and Download Manager were marked in this version of Android OS. The Near Field Communication (NFC) support was also added to it.
Honeycomb (version 3.0 to 3.2.6)
The Honeycomb version of Android OS was released in February 2011. It was launched for the Android-based tablet on the 2.6.36 version of Linux kernel. It ran on the API version 11-13. It delivered new features like holographic UI for tablet, efficient multi reading the task, recent applications in the system bar. The keyboard interface was also redesigned for a fast typing experience. There were also significant improvements in camera exposure system, UI, USB connectivity, gaming devices support. In addition to these, it also delivered an upgraded Wi-Fi lock, hardware support and  support for multi-core processors.
Ice Cream Sandwich (version 4.0 to 4.0.4)
The Android OS with code name Ice Cream Sandwich was released in October 2011. It ran on the 3.0.1 version of Linux kernel. It ran on API level 14-15. This version was jam-packed with new versions. It introduced an upgrade to the "Holo" interface for natural text UI. There was tab-based widget separation, screenshot capture feature, improved auto-correction, improved copy/paste functionality. There was also a built-in image editor to edit images out of the box. It improved the overall performance of Android OS by fixing minor bugs, improving graphics, and improving camera performance.
Jelly Bean (version 4.1 to 4.3.1)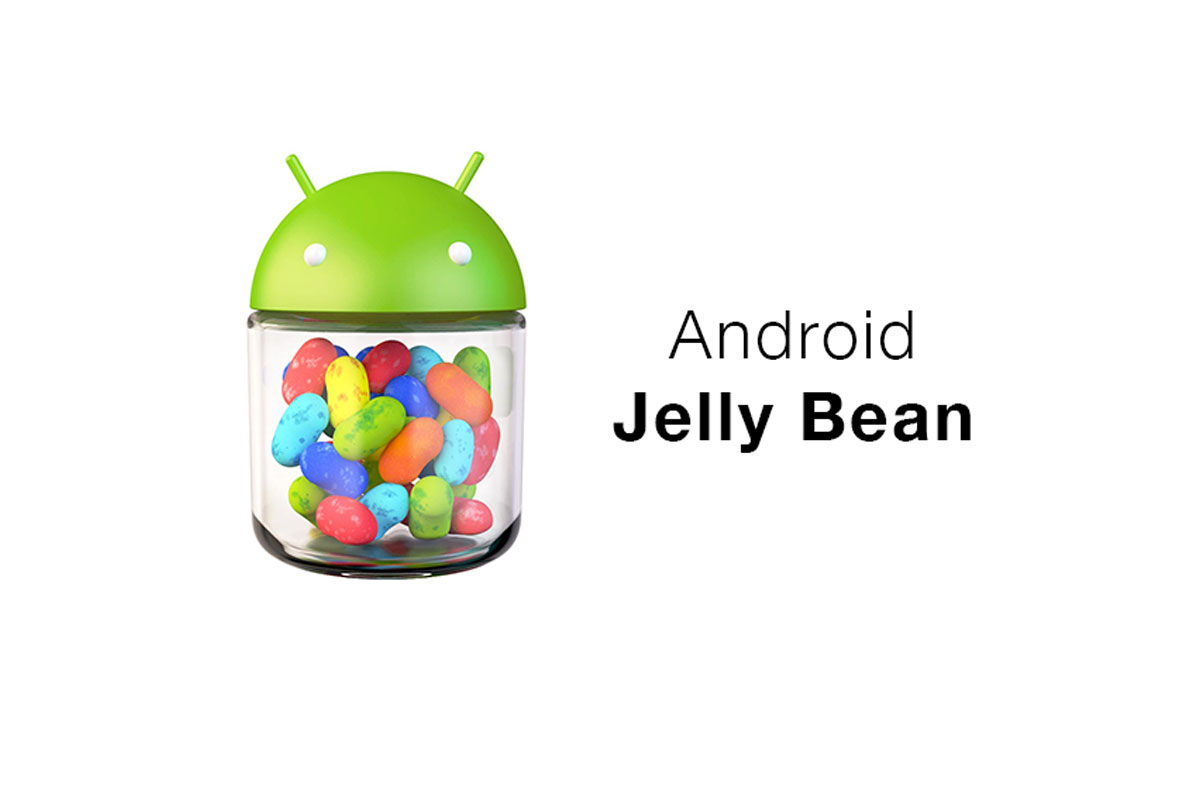 Version 4.1 with an update of 4.3.1 officially called Jelly Bean was released in June 2012. It ran on the 3.0.31 version of Linux kernel. It ran on the API level 16-18. The releases added plenty of gears and improvements to the operating system. It made Android OS more intuitive and inviting for the average users. It delivered the smoother user interface, enhanced accessibility options, expandable notification feature, easy gestures in transition of notifications drop-down, multiple accounts on tablets, application improvised lock screen,. This version also gave significant improvements on resolution support upto 4k, weak bluetooth connection support, call volume amplifier, native emoji support, etc.
KitKat (version 4.4 to 4.4.4)
Android 4.4 with code name KitKat was released in September 2013. It was given the code name Key Lime Pie initially. The minimum requirement to run KitKat Android OS in any device that was 340 MB. KitKat took the Google Now feature to a new height "Ok Google". Ok Google enables users to access Google Now without touch gestures. Users could communicate with the OS verbally saying the phrases to open up the artificial intelligence assistant. It facilitated numerous new features such as improved Clock UI, wireless printing, advanced Web-views, built-in screen recording feature, etc. This version had overall better application support.
Lollipop (version 5.0 to 5.1.1)
Android 5.0 was officially released in November 2014. It ran on API level 21-22. This version seemed like a total reinvention of Android OS. The designs were based on Material Design Concept which gave a fresh new visual appeal to system interface and apps. It featured a brand new run-time environment called ART that no longer relies on the older DALVIK run-time. Lollipop introduced features 64-bit processor support, audio transition through USB devices,  print preview support, support for double SIM cards, HD voice calls, wireless connection calling support. It also improved the battery life on several devices with Project Volta.
Marshmallow (version 6.0 – 6.0.1)
In October 2015, Android announced the release of a new version called"Marshmallow".  It ran on API level 23. Marshmallow provided several changes to improve the performance and accessibility significantly. App permission model changed to opt-in that grants specific permission as requested. It introduced numerous new features such as Application Standby, Doze mode in reduce battery usage, biometric fingerprint reader, USB-C support, permissions and upgraded Unicode emoji support.
Nougat (version 7.0 to 7.1.2)
The version 7.0, given the code name "Nougat" was a revolutionary release for the Android OS. The first developer standard preview was released in March 2016. It ran on Android API 24-25. Then, the final preview was released in August 2016. It was built with a new Just-In-Time compiler based on the ART engine that makes app installation 75 times faster. It also had Unicode 9.0 Emoji support, and the new Vulkan 3D rendering API. It introduced encryption to files, multiple program support, new Internet data saving mode, screen zooming, image-in-image support, circular app icons, support manager APIs, etc. The alerts for lower battery level were also integrated to this version.
Oreo (version 8.0 to 8.1)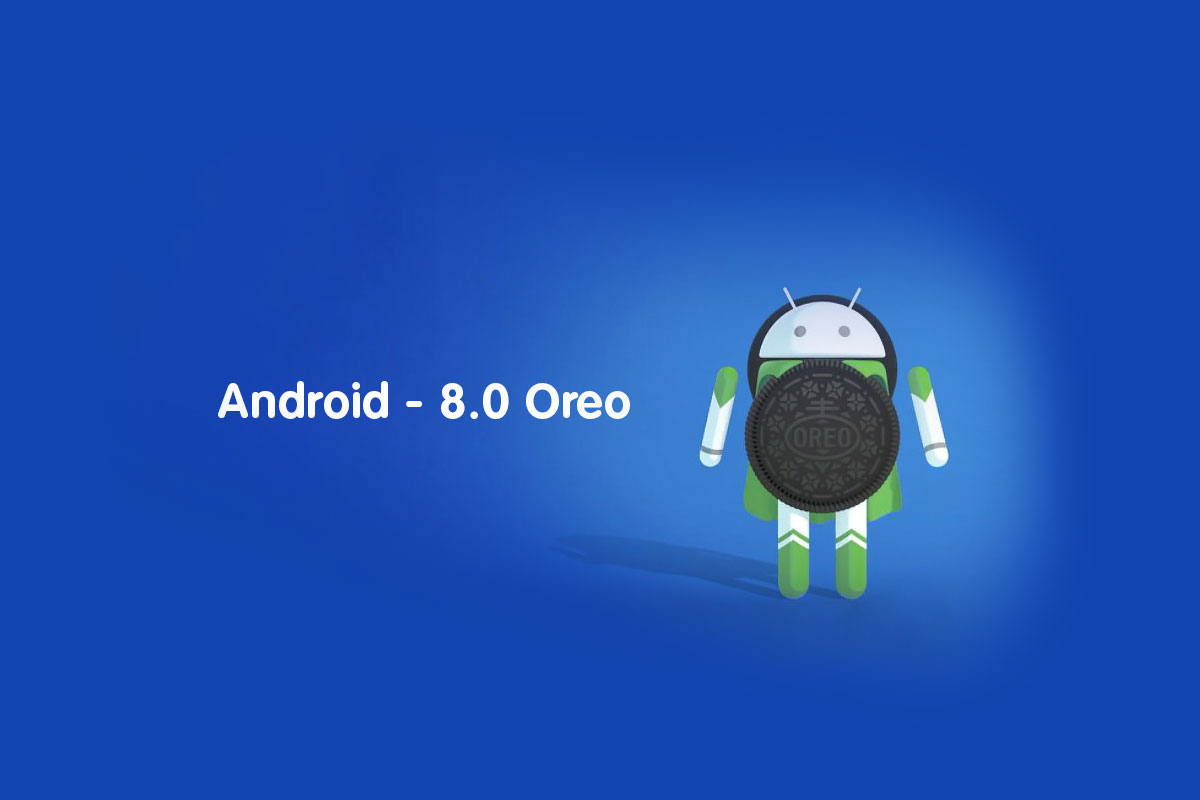 The Android OS version 8.0 code-named Oreo was the eighth major release of the Android operating system. Its full-fledged stable version was released in August 2017. It ran on Android API 26-27. Its major change was "Project Treble" which made the OS more modular. Hence, OS upgrades could be released faster. It introduced several new features as well as improvements. It provided support for emoji  version 5.0, adaptive icons, remodeled setting option, dot notifier, faster booting mechanism, etc. The automated tasks were handled by Neural network and shared memory programming interface. Oreo Go Edition was featured in it as well. There was also a mechanism for automatic light, and dark themes.  It also introduced Google Play Protect for security purposes in applications.
Pie (version 9.0)
The 9th revolutionary version of Android OS with code name Pie was released in August 2018. The major noticeable feature of it was the hybrid gesture based button navigation. Pie introduced some productivity features like a universal reply system for message notifications. It also specialized in new intelligent systems for screen brightness and power management. The improvement in mobile UI, accessibility, intuitive gesture usage, and performance made the device usability effective and efficient.
Android version 10:
This is the latest and the 10th major release of this operating system. It is the first (and only so far) android version to be given a numeric code name. From here on out we can say farewell to dessert codenames. This software introduced a re-imagined UI for Android gestures. The tappable buttons were removed and compensated with a fully gesture-controlled swipe-driven system.  It may take a while to get used to this type of navigation usage. Additionally, it contained features like background location permission and floating setting option panel. It introduced support for the advance WPA3 wireless connection security and biometric authentication. Android 10 accommodated a system-wide dark mode. It came with a fresh concept of Focus Mode, which with a tap of an on-screen button, enables the users to reduce the distractions from other specific apps.
Conclusion
Well, from now on the Android versions will be given code names on the numeric basis. And, rest assured that the upcoming versions will be more revolutionary in features, usability, and performance. In the environment of fast-paced device technologies with revolutionary camera setups, security options, and all, there is a high expectation that upcoming versions will be the sight to see for all.
About the author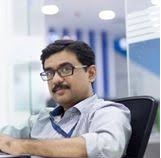 Ritesh Raghavan is the co-founder of Acowebs, an online store for eCommerce plugins with 15000+ satisfied customers across the globe. Having a rich experience of 15+ years in Digital Marketing, Rithesh loves to write up his thoughts on the latest trends and developments in the world of IT and software development.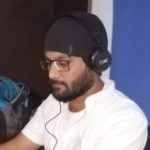 Kamran Sharief
I write about technology, marketing and digital tips. In the past I've worked with Field Engineer, Marcom Arabia and Become.com. You can reach me at kamransharief@gmail.com
Related posts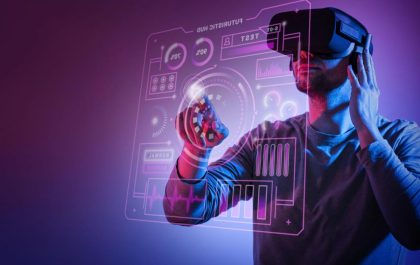 Top 10 Business Tech Trends of 2023
For organizations to succeed in the fast-paced world of technology, being ahead of the curve is crucial. Staying current on…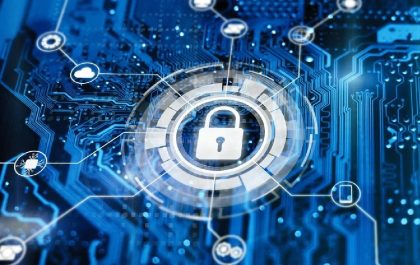 Cyber Security Behind NFTs: Are You Safe?
With the rise of cryptocurrencies, we've seen all kinds of digital assets hit the market. NFTs were a craze a…