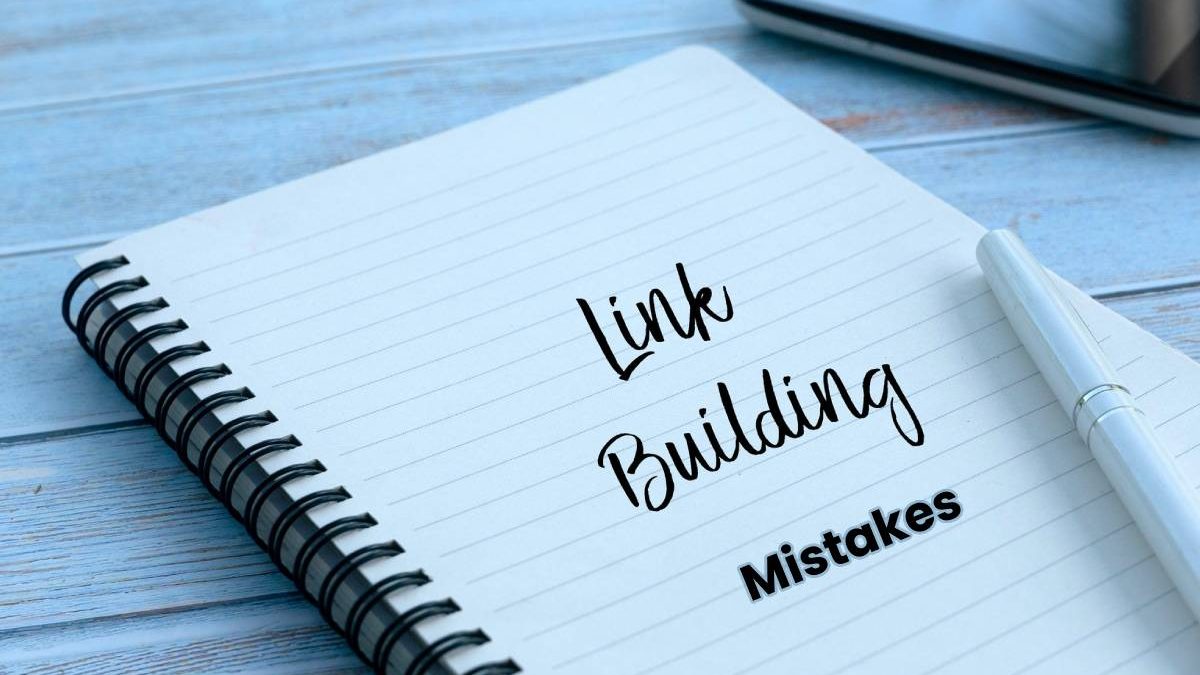 Anyone with a website likely knows the importance of link building and referring domains. Links were the first major off-page ranking factor that were used by search engines, and it remains the best and most effective way to improve rankings, boost domain authority and increase traffic. Each link back to your website counts as a vote; a signal to Google that your website is trustworthy and authoritative. For these reasons, link building remains a critical component of any successful SEO strategy.
That being said, let's be clear: link building is difficult. It's extremely hard to do well, and there are so many mistakes you can make and ways you can go wrong. Let's explore the seven biggest link building mistakes that are probably costing you, and look at how to avoid them.
1. Focusing on Quantity Over Quality
One of the biggest mistakes people make when building links is focusing too much on quantity and not enough on quality (metrics to determine quality is something we'll discuss soon). It's important to remember that not all links are created equal. A few high-quality links from authoritative sources will be far more beneficial than dozens of low-quality links from spammy sites.
To avoid this mistake, focus on building links from relevant, high-authority websites in your niche, keeping E-E-A-T in mind while you do so. Don't be tempted to take shortcuts by buying links or using link farms. These tactics may provide a temporary boost, but they will ultimately hurt your website's reputation and rankings. Take a second to check out the domains used and you'll likely see patterns – a deceptively high domain authority but few ranking keywords, irrelevant content and very low Trust Flow.
2. Ignoring Anchor Text Use and Diversity
When building links, brands all too often simply use their company name. While it is, of course, useful to have a good number of instances of your brand name in your anchor text profile, it's also important to diversify.
Consider what keywords you want to rank for and use them as inspiration for your anchor text when linking back to your domain. Look at your SEO plan and keyword map and determine which keywords are associated with what landing pages, and build links accordingly.
However, be careful not to over-optimise your anchor text. Google's algorithms are smart enough to detect unnatural link building practices, and you will get penalised if caught. Take the time to research the different types of anchor text and how to build a natural profile.
3. Not Diversifying Your Link Profile
Speaking of diversifying, another common mistake is not diversifying your link profile in terms of referring domains. Building too many links from one source, or using the same anchor text repeatedly, can signal to search engines that you are trying to manipulate your rankings.
To avoid this mistake, focus on building a diverse link profile. This means building links from a variety of sources, including blogs, magazines, social media and industry publications. Be sure to use a mix of anchor text and vary the landing pages you're linking to.
4. Neglecting Internal Linking
When discussing link building, people often forget internal linking, but they are two sides of the same coin. Internal linking is the practice of linking to other pages on your own website. Internal links help search engines understand the structure of your site and can help distribute link equity throughout your site.
To make your backlinks really work for you, and for optimal performance, make sure you're using internal links throughout your site. Link to relevant pages within your content and make sure your navigation is easy to use. You should also be using relevant and useful anchor text to link to relevant pages.
5. Having Only Follow or No-Follow Backlinks
When link building, so many people make one of two mistakes: They either exclusively go after follow links (as they pass the most link juice), or pursue only no-Follow links, for fear of being penalised. In reality, it's important to have a healthy mix of both. A backlink profile that relies too heavily on one or the other will look unnatural.
To avoid this mistake, focus on building both follow and no-follow links. Follow links provide the most direct SEO value, but no-follow links can still help drive traffic and build your brand; they both provide value in their own way.
6. Not Paying Attention to Relevance
Relevance is key when it comes to link building. You should focus on acquiring links from sites that are relevant to your niche or industry. If you own a jewellery company, for example, it would be peculiar for you to have a backlink from a building and construction publication, and it likely wouldn't do you any favours, regardless of how high their domain authority is. While we're discussing domain authority, let's talk metrics…
7. Assuming Domain Authority is All That Matters
All too often, people focus on Domain Authority (DA)like it's the most important metric relating to link building. DA is hardly the be-all-end-all. In fact, there are so many more important things.
Consider looking at how many keywords that particular site ranks for. If they rank for a few hundred keywords at least, then you know the site is being indexed by Google, which is a good sign. If they aren't ranking for any keywords but the domain has an authority score of 50, you know something fishy is going on.
Another metric to look at is Trust Flow. This is such an important signal that a site is to be trusted and worth collaborating with. If push came to shove, a high Trust Flow is certainly more important than a high Domain Authority.
Finally, a crucial metric that is really valuable, but harder to obtain, is traffic. The amount of traffic going to a site is a great indicator that the domain's content is actually being read and potentially shared and engaged with, which is important. After all, a link is great, but if it's never seen, what good is it really doing for you?
These are just a few of the mistakes people often make when building links in 2023 – there are many more, of course, which is why so many businesses decide to hire an SEO agency to help with their link building and Digital PR efforts.
As professionals in the industry, they keep up with constantly changing algorithms, they have established contacts and they know whether or not a link is worth pursuing. Be cautious about who you collaborate with; check out their history, reputation, and be wary of anyone promising you the world. Link building is hard work, so anyone who says they can build you hundreds of quality links in a matter of weeks is likely being less than truthful. However, when you get the approach just right, you'll see some remarkable results that can truly benefit your business.
About the Author:
Samantha Lyon is a content marketer and Senior Account Manager for Digital PR at The Brains, a digital marketing agency that delivers unbeatable SEO services.
Related posts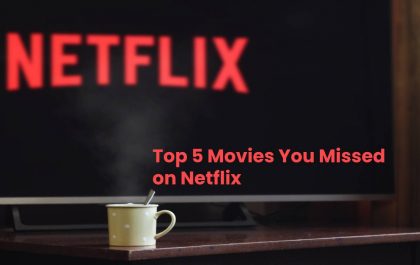 Top 5 Movies You Missed on Netflix
We are in this lockdown for a long time. The world has come to a halt and the way things…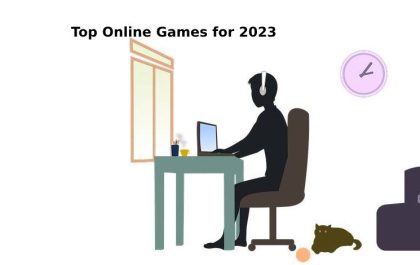 Top Online Games for 2023
When it comes to competing with your friends online, you'll want to stay ahead of the trend with some of…