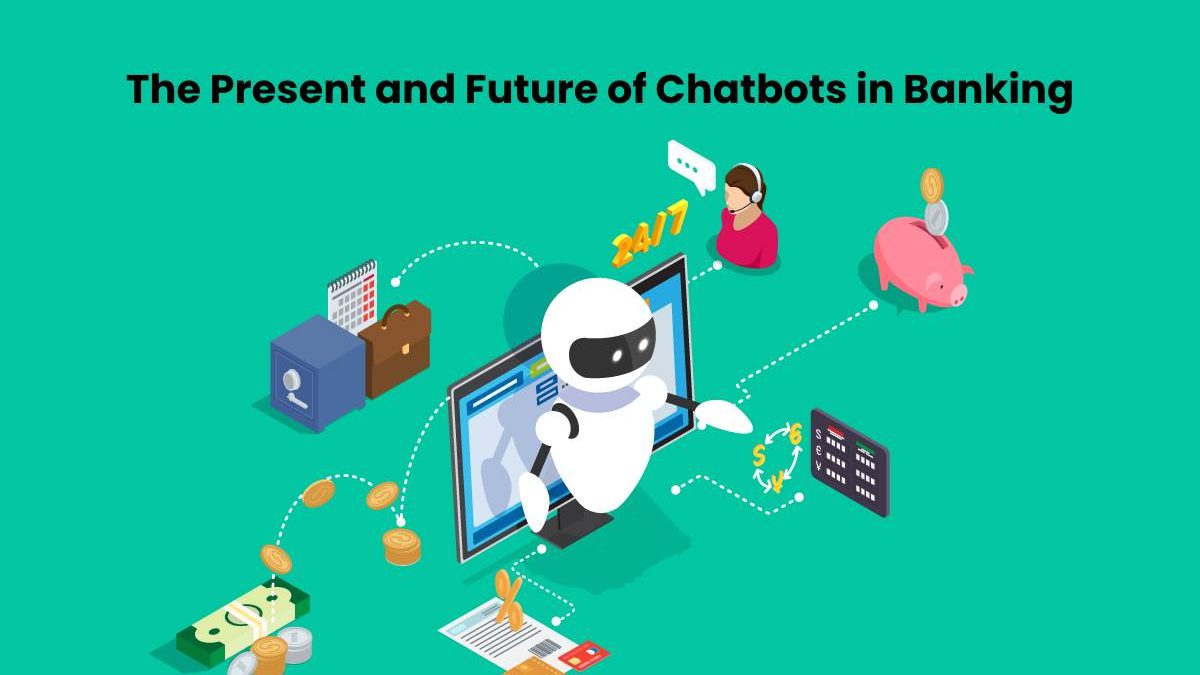 The Present and Future of Chatbots in Banking
Chatbots are increasingly used in Banking to streamline communication, generate leads, and improve customer service. What are the current benefits of chatbots, and how is their role projected to the future?
Artificial Intelligence and machine learning are already used in the Banking sector in various ways. However, one best-known example of the application of new technologies is a chatbot. Read on to learn what operations chatbots are already performing and what hidden potential they still have.
The Benefits of Chatbots in Banking
The primary purpose of chatbots in Banking is the automation of services. Just ten years ago, a customer had to wait in a phone line to be connected to the "next available operator" or go to the local branch to receive a very simple service. Today a lot of operations can be done in the comfort of one's home in a matter of minutes. Chatbot development groups work hard to improve the robotic agents. Chatbots have become so intelligent that they now interact with customers, providing them with prompt answers and thus speeding up response time. This is not to say that all banking is about to rely on robots fully; however, chatbots significantly alleviate the burden of simple procedures and leave the humans to solve complex cases.
So what benefits are to using chatbots in the Banking sector?
Improved customer service
Here chatbots provide round-the-clock support, give prompt answers, and improve customer relations. As AI develops further, the information chatbots gain from handling customer queries will greatly help tackle the challenges of digitizing traditional conversational processes.
Tailored customer experience
The principal idea of using chatbots in any sector is to streamline the processes. One way to do so is to analyze the customer data to deliver a personalized experience endlessly. Whereas before a customer could be bombarded with irrelevant offers, today they predominantly receive those that are suggested by their existing experience and predicted needs. For many people, this is an essential benefit of chatbots.
Automated queries
Away with the long phone lines! Common queries often relate to products, offers, services, which can be answered with a set of simple and quick responses. Here chatbots take off the burden from human agents. Increasingly, they are more and more intelligent and do not get "stuck" with customers.
Higher efficiency of humans
Thanks to chatbots, human agents now have some free time to improve their skills. They can also focus on answering more complex queries that do require a human touch. This infinitely enhances the experience for all parties.
Reduced costs
The Banking sector is already saving a lot of money thanks to chatbots. The economic benefits are expected to increase as more and more banks introduce this new technology. According to some research, only 4% of banks regard chatbots as a threat. Over 80% have enthusiastically embraced it, principally because of savings in both time and money.
Examples of Chatbots in Banking
So, how are chatbots currently used in Banking Sector? Below we listed some examples that look genuinely inspiring.
Customer Acquisition
If you have a bank's app on the phone or go to the website, you are increasingly being met by a chatbot that offers their help in navigating you through your query. They usually have human names to better connect with customers. So, for instance, "Erica from- Bank of America" starts a conversation to find out what your query is and give you an instant reply. On occasion, bots are already able to "decode sentiment". Increasingly these bots are used for lead generation: a customer is invited to leave their contact details, and then bots and humans work together to turn her into an actual client.
Reminders and Notifications
It is usual for people to forget about events and important dates. Chatbots are perfect for keeping an eye on these and reminding humans of the need for action. Currently, people have reminders about various payment deadlines and the last days of loans and other bank offers. Notifications include updated credit scores, the news about products and offers, and other relevant and potentially useful information for customers. Both reminders and notifications work as phone pushes, also appearing on the home screen of most phones. While this may sound intrusive, it is not: a customer is free to turn them off and entirely rely on their memory.
Proactive Communication
Like lead generation bots that focus on new customers, chatbots engage in conversational banking with existing clients to deliver an improved customer experience. They can monitor the customer accounts and offer services based on the information gained. Chatbots also train to be excellent financial advisors. With their help, customers can already track their spending habits, set financial goals, manage budgets, and, overall, gain a better understanding of how their money flows.
Fraud Prevention
The amount of sensitive data handled by banks is such that it could be catastrophic for the entire sector to have it compromised. Chatbots allow to entirely remove people from PII exchanges, increasing the overall security of transactions and data. Bots are also trained to notify customers about suspicious charges and attempts to hack an account. Another way of using chatbots for fraud prevention is the facial and voice recognition that is increasingly added by banks to ensure security.
Trends in Using Chatbots in Banking
It may seem that chatbots have already been highly efficient and effective, but what does the future hold for them in Banking?
Continuous Growth
The usage of chatbots in Banking is expected to grow. By 2023, it will have saved $7.3 billion on operation costs.
New Applications
Bots will be deployed to solve such problems as payment order execution, settlements, etc., and reduce the unnecessary work.
More Personalization
AI systems will learn to offer more personalized solutions at the right time for the customer.
Conclusion
Thanks to chatbots, the Banking and Finances sector has improved customer service considerably. However, they need to be educated further to understand customers' evolving needs and tastes. Quick service and personalized experience have been the most important aspects, but there is no limit to enhancing customer relations and delivering value.
Related posts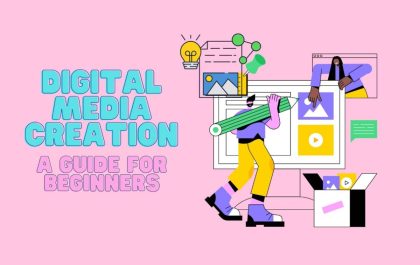 Digital Media Creation: A Guide for Beginners
Digital media creation is the process of producing and distributing content in various formats and platforms for different purposes. Digital…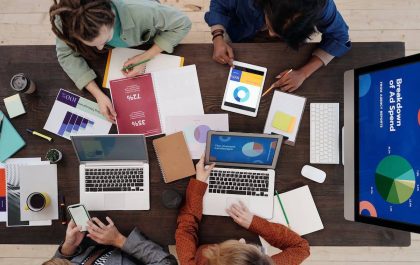 Reasons to Outsource Your Bookkeeping
In the dynamic and competitive business landscape, small and large enterprises alike are constantly seeking ways to streamline their operations…