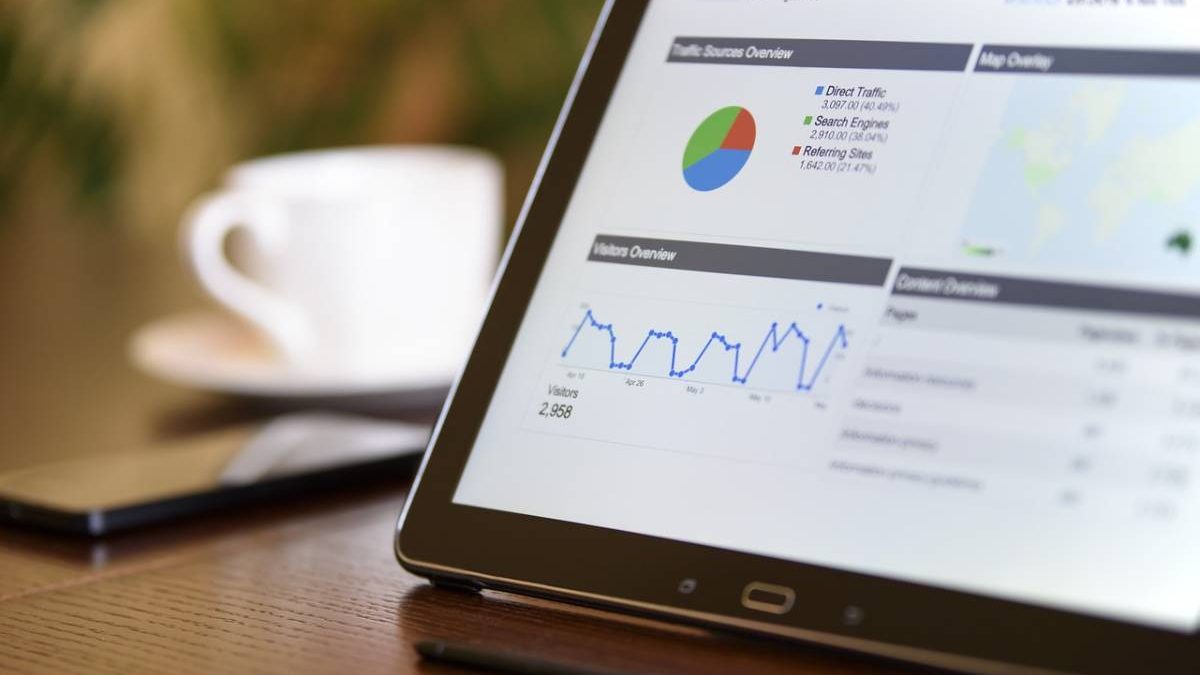 The corporate world is experiencing progress at an unprecedented rate and advancing at an astounding pace, owing to the advancement of technology. From streamlining business processes to using AI in making decisions and predicting future patterns – the revolution in technology has opened up a world of opportunities for businesses of all sizes, regardless of the industry they operate in.
This technological revolution offers small businesses an opportunity to expand their operations and unlock new avenues for growth, innovation, and development. Today's customers expect unparalleled services, added convenience, and absolute agility toward changing trends, and small businesses can rise by harnessing the vast array of tech tools available.
The right tools and technology can help grow your business, thrive in the fiercely competitive corporate landscape, and emerge as a distinguished brand in the saturated marketplace. To make it easier for you, we've compiled a list of essential tech tools for your business to stay competitive and easily navigate the intricacies of the modern corporate world.
1. Business Intelligence (BI) Tools
The changing market trends and consumer behavior necessitate businesses to use sophisticated business intelligence tools to stay agile and promptly respond to changing consumer behavior. These tools serve as gateways to invaluable insights and data-driven decision-making based on real-time data. However, the success of these tools lies in how well the data is mined and gathered through various sources.
With more businesses turning to big data analytics, the need for qualified data scientists has grown immeasurably. According to the Beauru of Labor Statistics (BLS), the tech industry is expected to witness growth in data science careers to as high as 36% between 2021 to 2031. Since BI tools depend on quality data, data scientists are the true heroes who orchestrate their successful implementation. These brilliant minds are the driving force behind the transformative power of AI-powered analytical and decision-making tools.
With BI tools, businesses, and data scientists are better equipped to gather real-time data, analyze it, and create visualizations ad dashboards that transform raw data into a wellspring of actionable intelligence. These powerful tools allow businesses to plunge into the complexities of market trends, decipher consumer behavior, and optimize operational efficiency to increase business agility. This way, small businesses can foster innovation and business growth amid fierce competition.
2. Social Media Management Tools
Social media platforms have become important marketing tools for small enterprises in our modern digital age. With over 5 billion internet users and 4.48 billion active social media users worldwide, social media platforms and marketplaces are great gateways to reach a vast and diverse client base. They offer unparalleled opportunities to foster meaningful connections and promote a robust brand identity. However, with so many social media platforms today, monitoring many accounts can become a time-consuming and demanding task for businesses.
But with social media management tools, small businesses can manage their social footprint and streamline social media activities through a single dashboard. With these powerful tools, you can effortlessly schedule posts, monitor user engagement, and analyze performance across various social media platforms. It also helps you craft and implement a comprehensive social media strategy and monitor progress through reports and measurable results. This way, you can captivate, engage, and inspire your followers more effectively and fine-tune your approach using analytical tools.
3. Payment Processing Systems
Online payment methods and digital payment processing are essential for business operations today to optimize their potential. As a small business owner, your ultimate objective is to deliver a smooth consumer experience, which requires accepting various payment methods. A strong payment processing system lets you provide customers multiple payment options, increasing customer satisfaction and facilitating transactions.
Numerous online payment processing tools are available that eliminate potential customer frustrations and bolster your business's growth. When customers use their preferred payment methods, they tend to be more satisfied with their interaction with your business and are expected to make purchases in the future. With each customer transaction, you build trust, loyalty, and a reputation for providing exceptional convenience.
4. Customer Relationship Management (CRM) Tools
In the expansive world of business, customers reign supreme. The success of your business hinges upon your ability to generate leads and convert them into loyal paying clients. Therefore, customer relationship management holds supreme importance for any business to survive and grow in the saturated marketplace.
CRM systems are specialized tools designed to revolutionize how you manage relationships with potential leads and existing customers. High-quality CRM software empowers you to nurture relationships, convert leads into loyal customers, and optimize marketing costs. CRM software allows businesses to store customer information, track interactions, and manage sales pipelines effectively.
Modern CRM systems have powerful AI algorithms that help you compare historical data with real-time raw data. It helps understand changing customer needs and buying behavior based on their purchase history. Businesses can use this information to personalize customer interaction and provide exceptional customer service, increasing customer satisfaction and loyalty.
5. Cybersecurity Tools
As more and more businesses transform their business processes and transition to digital platforms, they become more vulnerable to cybersecurity threats, data breaches, and insider threats.
For any business, securing sensitive customer data and organizational information and maintaining a good cyber posture is imperative to comply with industry regulations and maintain a strong reputation among its customers, stakeholders, and investors. Luckily, various cybersecurity tools can be combined to mitigate the risk of malicious attacks such as malware, phishing, denial of service attacks, cross-site scripting attacks, and insider threats. These tools include:
Antivirus systems
Web security systems
Hardware and software firewalls
Data encryption tools
2-factor or multi-factor authentication systems
Network vulnerability scanning
Web application firewalls
Managed network security
Network penetration testing
AI-powered intrusion detection systems
User authentication and control
Anti-malware systems, and more.
The right combination of these tools can effectively counter cybersecurity threats and keep your sensitive data secure from alterations, misuse, or fabrication.
Bottom Line
In this era, technology reigns supreme, infiltrating every aspect of our existence and revolutionizing how we live, communicate, and accomplish our routine tasks. Choosing the right tech tools is paramount for small businesses to achieve perpetual growth and stay ahead of the curve. However, to reap the most benefits of these tools, businesses need to analyze their needs and preferences, assess the potential advantages in the long run, and measure the return on investment.
Related posts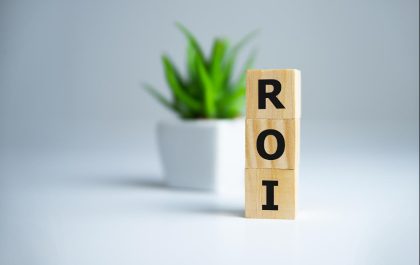 Maximizing Engagement and ROI: The Key Benefits of Event App Implementation
The Key Benefits of Event App Implementation In the age of technology, event management has witnessed a remarkable transformation. Traditional…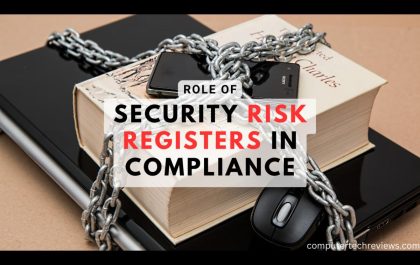 Role of Security Risk Registers in Compliance with Industry Standards and Regulations
In today's rapidly evolving technological landscape, businesses face an ever-increasing array of security threats and regulatory requirements. To navigate this…