Search Engine Optimization for Your Etsy Shop
As a shop owner on Etsy, you know how important it is for your page and products to get noticed by potential customers. While marketing methods such as word of mouth, customer reviews, and social media marketing are all powerful tools to help grow your business, optimizing the way to attract brand new customers looking for options through the Etsy platform itself is an area worth your additional time and investment.
Search engine optimization, or what we will refer to as SEO throughout this article, can be tricky for beginners and more advanced marketers alike. However, educating yourself on this practice and its tactics will help you broaden your customer exposure and take your shop to new heights.
Before we dive into tips and tricks you can leverage right now to optimize your Etsy shop, let's first talk a little bit about what SEO is and how it works today.
Overview
Put simply, SEO is a process for improving the visibility of a particular webpage or product on search engine sites such as Google or Yahoo. It is also leveraged by internal site search engines, such as the one located on the Etsy platform, through the use of keywords which we will get into more in the section below. Search engines regularly update how SEO affects results ranking, so familiarizing yourself with this practice on an ongoing basis will ensure your page and products remain relevant.
If you search for something on Google, the results that are shown first are those that have been most optimized, using multiple tactics to gain that position in the results. Thankfully, most of the tactics used by these sites can be completed by the average shop or site owner, with no prior marketing or technology qualifications necessary.
In this article, we will educate you on these various tactics and walk you through the various ways you can begin leveraging them immediately.
SEO for Etsy
As a seller, you undoubtedly have a ton of pride in the product that you sell. Your hard work deserves to be showcased, so let's dive into how to do just that.
Keywords
Keywords are not just one of the tactics you can leverage to boost your ranking on search engine results, they are the most important. The words you use within your listing title, tags, and description should be the same that a potential customer would use when searching for them. When selecting your keywords, put yourself in the shoes of the customer. If you were searching for your products, what types of words would you use?
The more closely the keywords match your customer's search, the better chance you have of your product being found. The frequency in which these keywords appear also lets the search engine know that there is relevance to the keyword and not just a list of words on a page. However, you need to be careful not to bloat your content with keywords to the point where it turns the customer away.
If you find yourself unsure of which keywords to use, there are platforms such as Koalanda that can help you research popular keywords that customers are most searching for. It can also help you conduct a competitive analysis on what keywords others may be using on their sites so you can either leverage the same or decide to set yourself apart. This can be a powerful product research tool for new shop owners as well as those more experienced to really maximize your position.
Here are even more tips for keyword use that you should consider:
Make sure the keywords are listed in both the title of the product as well as within the description, as the search engine will deem the product more relevant if in both rather than just one or the other.
The words at the start of the product title are more important than those at the end. Consider the specific part of the product that you want to highlight and place that in the front.
Leverage keywords that speak to "why" your customer may be searching for your product, like if it will be for a specific event or occasion, such as "wedding anniversary", or if it fits a certain aesthetic, such as "modern".
We could spend an entire article going over ways to use keywords efficiently and effectively, but with other tactics to cover, it is important to do some research on your own as it relates to your specific shop and product. You alone will determine the best way to describe your products, and the good news is that keywords are a constant work in progress. You can continue to modify these if you are not seeing the results you would like.
Product Tags
Within Etsy, you have up to 13 tags to describe your product that you can add when creating a listing. While these tags are optional, you should take advantage of all 13 to improve your SEO within the Etsy search itself. You may be wondering why you need tags if you are already utilizing titles and descriptions, but there are some key differences to consider. Ideally, the combination of titles, descriptions, and tags together will boost your results ranking more than just one or the other.
Titles are relatively short and should be kept clear and accurate – you should only use your primary keywords in them. Tags give you the opportunity to use a wider set of potential keywords that your customers might be searching for. Consider how many different words there are for "cup" or "glass", for example.
Maximize the number of tags you are allowed by keeping them distinct from one another and be sure to not have any spelling or grammatical errors, as this can affect your customer's ability to find your listing.
It's impossible to know what might be going through the minds of the customer when looking for your product, however, tags can help get you noticed with even the strangest of search terms.
Customer Reviews
You have probably noticed how the most-reviewed shops are also at the top of search result rankings on Etsy, and this is for good reason. Highly reviewed products display not only relevancy that the shop and product are real and authentic, but also boost trust with customers that what you see is, in fact, what you will get.
Reviews are seen by many business owners as more valuable than the amount paid for the product, because of the many marketing benefits they provide. Encourage your customers to leave reviews for your products by providing a personal note within the product delivery or reaching out to them after to check in on how they are enjoying the product. Then, stay relevant within their minds and keep them coming back by offering information on future product offerings.
Titles, Sections, and Listing Pages
As an Etsy shop owner, you have complete control over the text that appears on your shop's homepage. This includes your shop title, your shop sections, and your item listing pages. If needed, you can find out the specific way to edit these in Etsy's help section.
Just like with the keywords you use in the title and description of your products, the same can be said for optimizing search engine results through the text in each of these areas.
Title – Your shop title should include not only your business name but also a description of your shop and products and your "sales pitch". This can be anything from where you draw your inspiration to what makes your shop unique from others. Have fun with it!
Sections – This is where you describe the type of items that are within the section. Use your keywords here to help the search engines but also so your customers know what to expect to find within each section.
Listing Pages – Remember, the most important text will be at the beginning of your title and descriptions, so make sure to highlight the qualities of the product first before adding additional text. Be clear and concise, again leveraging your keywords to do the talking for you.
Linking
Links for your shop or product pages that are bringing customers to you from other sites build credibility to your listing as well as improve your SEO ranking. If you advertise on social media or work with sites that help to market your products, make sure the links are functional and up to date. Look for opportunities to partner with blogs relevant to your product to have your shop listed and linked.
Keep Things Fresh
If you feel as though your Etsy shop has become stale or has not been updated in some time, mix it up! Adjust your keywords, write new product descriptions, ask for feedback from friends or family, take new pictures, etc.
Fresh content is relevant content and has the opportunity to attract customers that you have not been able to reach yet. If this type of thing is not your forte, consider hiring a freelancer to take a look at your shop and refresh the content for you.
Related posts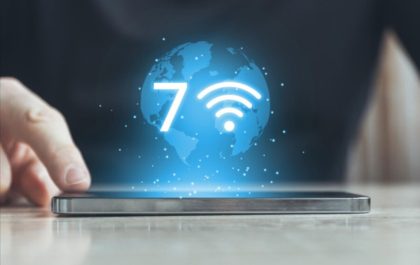 WiFi 7 Guide – What Improvements are there vs WiFi 6?
WiFi 7, also known as 802.11be Extremely High Throughput (EHT), is the latest wireless networking standard that promises faster speeds,…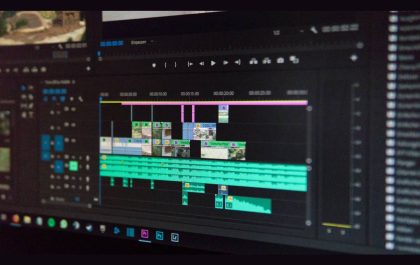 The Future of Personalization: Leveraging ACR for Enhanced User Experiences on Video Platforms
In the rapidly evolving world of digital media, personalization has become a key factor in enhancing user experience on video…