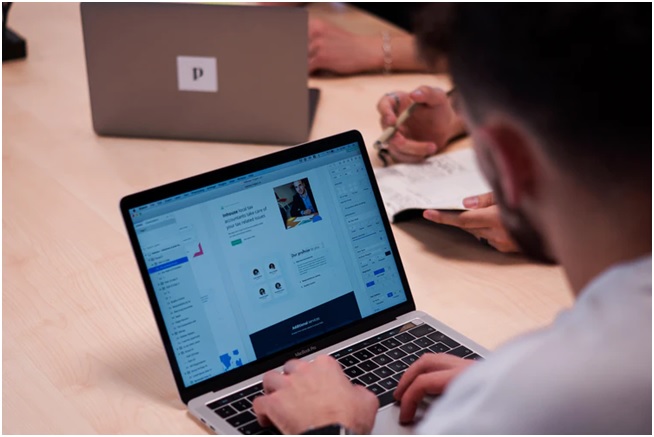 IT & Tech Industry in Canada
Canada's technology sector is currently booming. Toronto, Montreal, and Vancouver have established themselves as leaders in artificial intelligence and clean technologies.
Canada is continually working to encourage technology talent. Toronto is now known for its reputation as a training center for young IT professionals.
More and more American companies, such as Google, Facebook, and Amazon, are opening offices in Canada. It allows talented employees to work in large companies without moving to the United States. Also, the IT industry was named the fastest growing industry in Canada.
The industry boasts a competitive salary, with the average salary in the IT industry being around $ 80,000. The industry is growing so fast that it has overtaken Silicon Valley in the US as the fastest-growing IT sector.
In 2014, Canada was identified as a viable alternative to the United States for highly skilled technical workers. As the technology industry grows, Canadian companies are chasing jobs and finding that there are not enough candidates.
Also, Canada's commitment to immigration means that these cities offer employers a diverse workforce, leading to creating technological solutions.
The combination of strong government support and growing employment opportunities makes Canada a great choice for IT and technology workers to immigrate.
The Most Sought After Talent In Canada
Now that you should have some idea of this shortfall scale. The leading sectors include industries like IT and software and Finance, Retail, and Manufacturing.
Most industries in Canada are looking for excellent software engineers. Software is devouring the world, and almost every company has to be a software company at some level. Those jobs are all over the company-centered in Toronto and Vancouver and growing in Montreal, Alberta, Calgary, Edmonton, and Ottawa.
The most sought-after jobs in Canada are a full stack of:
Programmers
Software architects
Front-end developers
Java developers
Net developers
Web developers
System administrators.
All of these jobs offer an average salary in the range of $ 60,000 to $ 90,000.
Among these professions, the most difficult are mobile developer, software analyst, and other developer-related profiles.
There are even more opportunities for programmers to develop machines and systems capable of working with artificial intelligence (AI). Jobs for machine learning engineers offer a salary of about $ 102,555 per annum!
It should give you a rough general of how well your current skills match the job opportunities that exist out there.
The Best Suited Tech Job Opportunities In Canada
Toronto is the first name that usually comes to mind when it comes to Canada's tech hubs, mainly because it is the country's financial capital and the Big Five banks' national offices.
However, it is just one of many amazing cities in Canada that offer many opportunities for people in the tech industry.
In addition to popular tech hubs like Vancouver, Ottawa, Montreal, and Calgary, there are cities like Waterloo, Halifax, and Winnipeg that are currently experiencing the highest tech job growth rates.
There are still a few less popular but beautiful cities. Victoria, for example, in addition to being in the top 10 cities for work, also has a high job growth and a low unemployment rate.
Over the past couple of months, Guelph has also developed into a great city to work in.
Even though it is small, it is on the list of big cities to work in because of the constant job growth, the influx of people, the very low unemployment rate. Among all the cities, it has the highest percentage of working professionals.
The city where you decide to settle depends on many factors, the biggest of which is the availability of the job you need. However, a little research on what is unique in each of these cities can help you make a better decision.
For example, Montreal is a great city because it has great nightlife, affordable rents, and a cornucopia of universities with the country's lowest tuition fees. Every city has something unique.
You should also consider the quality of life factors such as the cost of living, the average rent in the city center, and the average commute time. Given these factors and job opportunities, Ottawa, Calgary, Montreal, and Toronto top the list.
In-Demand Jobs In Canada In 2021
As Canada's high-tech sector continues to grow exponentially, more workers are needed to fill in-demand jobs. The following jobs are believed to be in high demand in 2021-2024:
A Developer Or Programmer
Salary range (per annum): $48,000-$89,000
A software programmer or developer is responsible for developing new or managing existing software programs and products.
They work closely with designers and analysts to apply fundamental programming concepts to writing programs. Developers and programmers can work with a range of programs, including Java, Python, .net, C#, C, Sybase, and Oracle.
Technical training in software engineering, web programming, development, computer science, or mathematics is recommended for individuals who wish to start a software engineering and programming career.
Of the entire range of professions in computer science, the web developer is probably the most in-demand at the moment. As the Internet permeates all areas of everyday life, professionals who make this possible are needed in all IT companies. And web developer Canada immigration is the most frequent labor immigration case to the technology industry.
Web developers are code specialists who create everything from computer programs to apps on your phone.
IT Project Manager
Salary range: $52,000–$111,000
As an IT project manager, you should be responsible for overseeing a team of developers, analysts, designers, and engineers to ensure that IT projects are completed on time and under industry standards.
Project managers help you go all the way from project initiation to project planning, execution, monitoring, and closing.
IT project managers should have a deep technological understanding, strong communication skills, and team management experience.
Areas of formal education for IT project managers may include management, business and business administration, computer science, and engineering.
Quality Assurance Analyst
Salary range: $33,000-$84,000
When you hear of a quality assurance analyst, you might imagine Creed Bratton from the NBC office. The audience never seems to know exactly what he is doing.
Quality Assurance Analysts check off the web sites and software on the potential risks of problems and failures.
They often play the user's role, trying out new software before release to make sure that the product is user-friendly.
Some tasks can be tedious and detail-oriented, so it is essential to be familiar with the technology, software, and keen attention to detail.
Quality assurance analysts tend to come from a background in information technology, although customer service and communication experience are also valuable for this role.
Data Analyst
Salary range: $43,000-$67,000
The demand for data collection and analysis is growing significantly. A data analyst should understand how to collect and read large amounts of data, look for patterns, draw conclusions, and provide valuable information to companies in several industries.
As a Data Analyst, you should summarize large amounts of data into clear, concise reports that companies or organizations will use.
This data often focuses on user activity and information that can be incredibly valuable to a company that wants to learn more about customer behavior and trends.
Analysts work with data collection systems such as Microsoft Excel, SQL, and Google Analytics. They need to understand how to efficiently read the data and then develop a strategy based on the results.
An IT Business Analyst
Salary : $38,100-$74,000
IT business analysts should be well versed in both business management and information technology. They are often the link between the IT department and other parts of the company and seek to improve the overall business by finding the right software and technology services.
The main job of an IT analyst is to meet business needs and use technology to solve problems.
A strong background in business management and marketing is useful for a career as an IT analyst, as is a deep understanding of technology and software.
Senior Software Engineer
Salary range: $78,000-$130,00
A senior software engineer is responsible for developing new or managing existing software products as a developer or programmer.
With previous software development and experience reviewing projects throughout their lifecycle, a senior software engineer often serves as a technical project manager, overseeing the development and design team.
Along with technical knowledge, a senior software engineer must have strong communication skills, innovative solutions, and team management experience.
If you are looking for training to prepare for this role, you should consider a degree in computer science or a related field. Previous experience as an engineer, manager, developer, or programmer is also beneficial.
Network Administrator
Salary range: $43,000-$78,000
Network administrators are responsible for monitoring the company's internal and external servers and ensuring customer and employee smooth operation.
Hundreds of employees can work on the same network at any given time. Therefore, ensuring fast, secure, and continuous connections is fundamental to getting the job done in any office or industry.
Network administrators are often experts at fixing problems behind the scenes. They should have a very technical mind with extensive knowledge in solving a wide range of IT problems.
Technical training combined with experience working with a wide range of networks and servers is critical to a successful network administrator career.
Technical Support Specialist
Salary range: $29,700-$71,000
Technical support specialists assist customers who have problems with software products and applications. Although they work with clients, they also require exceptional knowledge of computer hardware and systems.
Technical support professionals are problem-solving specialists with great attention to detail and the ability to find creative solutions. They should have strong listening skills and clear communication skills. Experience in the field of customer service is a massive advantage for this position.
AI Researcher
Salary: $77,000 – $92,000
Artificial intelligence researchers typically have a background in software and data development and are tasked with creating artificial intelligence that can perform specific tasks, such as detecting financial fraud, predicting customer needs, or collecting relevant information.
The boom in artificial intelligence began when faster, cheaper computers allowed companies to sift through huge amounts of data to identify useful patterns and make predictions.
Also, programmers use large amounts of data to train so-called artificially intelligent machines, which are programs capable of autonomous learning.
The applications seem to never end, from the ability to recognize fraud and fight it in real-time to predicting customer needs and learning to drive yourself.
To Sum Up
It is highly possible that you would need a work permit to enter Canada. Interestingly, some jobs don't require a work permit. However, the better ones usually do. You will probably need an employer who has already given you a job offer before you apply.
Canada is quite easy to get into and start working in than other countries such as Australia, known to have a strict visa system. But you still have to be the right person and meet many other criteria.
If English is not your native language, you may also need to take an IELTS test to prove your English knowledge and demonstrate that you can work effectively in an English-speaking environment.
You might feel a bit overwhelmed by all the new information you have discovered. Or maybe it wasn't all that new to you.
In any case, an important question should arise: how can you take advantage of these opportunities that exist there?
Related posts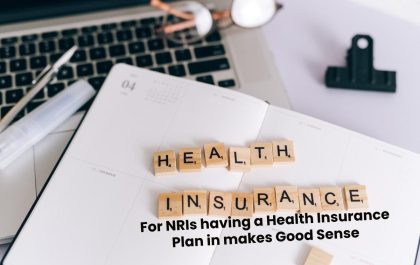 For NRIs having a Health Insurance Plan in makes Good Sense
Introduction Living as a non-resident Indian (NRI) comes with its own set of challenges, and one of the most crucial…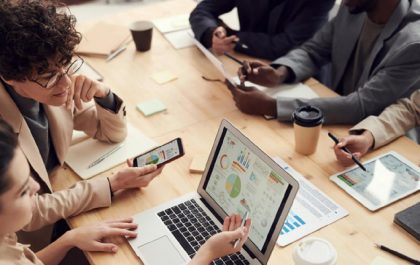 Measuring Success: Assessing the Impact of Collaborative Learning Benefits
Collaborative learning, at its core, is an educational approach wherein individuals work together to achieve shared learning goals. This method…