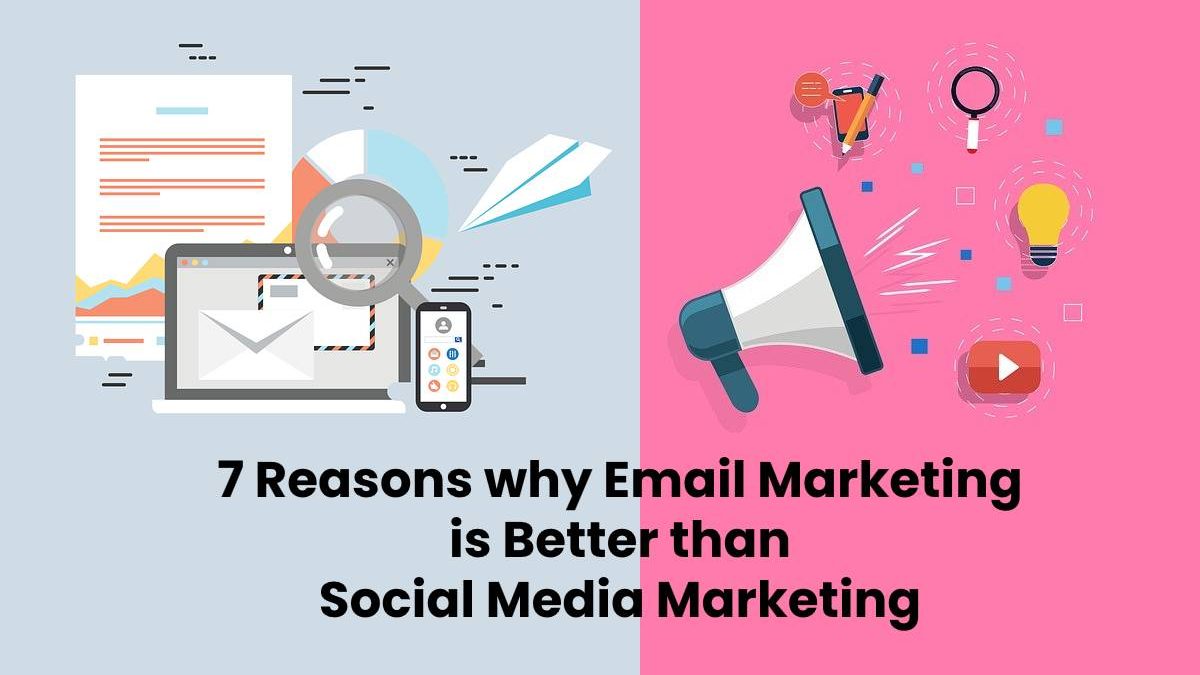 The eternal digital fight email marketing vs social media marketing seems to last forever. Surely, every email marketer highlights the importance of email marketing, while SMMs state that social media is better. Definitely, both groups have their arguments in favor of their field of specialty.
Working in email marketing, I'm knowledgeable about its benefits and profits. So let me help you dive into the 7 reasons why email marketing is better than social media marketing.
Email marketing is more personal
No one will argue that emails are more personal while social media is more like a bulk or generalized campaign. Let me explain myself.
When you post something to promote on social media, you address your whole target audience in a post. These are your subscribers, followers, and others who are in some way connected to your friends. On social media, there's no place for personalized content. The post is a generalized content without a particular recipient.
Here are a few bad things about generalization.
You never know how to measure the social media campaign results
Non-personal posts and campaigns do not evoke much response and engagement
Yet, let's see at the email marketing level of personalization and its' performance.
Email marketing is a more personalized method of promotion. Here are the reasons to support my words:
When you send an email, you reach out to every email recipient in person, not the audience in general.
You can create as personalized email as you wish, everything depends on the information you have about your subscribers. Email marketers think that personalization includes only the recipients' first or last name. That's a general misconception.
Personalization is about the details you have about your subscribers: company, position, income, buying decision, pain point, etc. Create a sign-up form with the points you will need for personalization.
Another individual approach includes schedules and the recipients' interaction with the emails. You can find out when your audience is most willing to get newsletters (the days and time) and stick to it.
According to science, the best time for emails is from Tuesday to Friday in the working hours. Triggers in the email campaigns allow you to send follow-ups when subscribers perform a predefined action. So each email from the campaign is sent to every subscriber from your email list. Personal? Definitely.
Personalized email campaigns are the most effective marketing strategy. They show higher open and click-through rates compared to other communication methods.
Segmented email campaigns are more profitable and in some way personalized too. When segmenting, you combine your clients in small groups with similar characteristics. So each of them gets what they expect. People love to get what they want, not what you want them to.
As you see, email marketing is a more personalized method of reaching out to your subscribers. Personalization is the reason #1 for the email marketing victory.
You have your own list of subscribers
How many subscribers will you have if at least one of the social media closes? Thousands or even tens of thousands of followers will be long gone.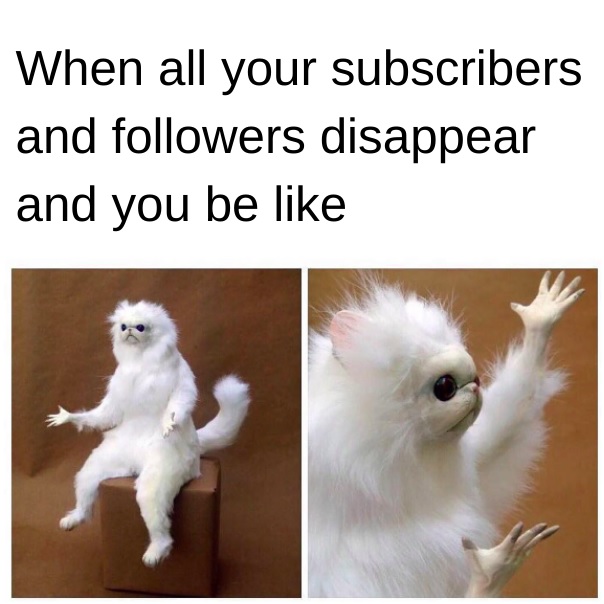 This is an example of what has happened to Google Buzz, and then to Google+, Vine, Friendster, and a few others.
Another example is MySpace that is still working. Yet, it started as a business social network, while now it is a music social network. So think of how many clients were lost when the website has changed its direction!
You do not want to lose all your subscribers and clients. And this is where email marketing is a #1 solution for you.
Being a professional, you know how important it is to have a reliable source of email addresses. So you play a lone hand, find emails and build your own list of email subscribers. Nice of you!
This list or lists are safe from stealing or removal by third parties. Once people subscribe, gather their emails into one list. From this moment, you are the only person responsible for its safety. You may keep it on your PC or in the cloud.
There are only two bad things that may happen. People may unsubscribe or some of the email providers may get deleted. But don't get so scared. Firstly, if you send well-written relevant emails, your subscribers will stay. Secondly, even if an ESP gets closed, you won't lose all your subscribers: a part of them are still using other providers.
As you have your own list of subscribers and no one has access to it, email marketing is a more reliable strategy.
Higher ROI
ROI, return on investment, is the metric that shows how much money you get back after investment. It is an important percentage as it shows whether your efforts and money are worth trying and paying.
There are a few ROI formulas but I will show you the simplest one, the net income method. To calculate it, you need to know only two numbers, net return and cost of investment: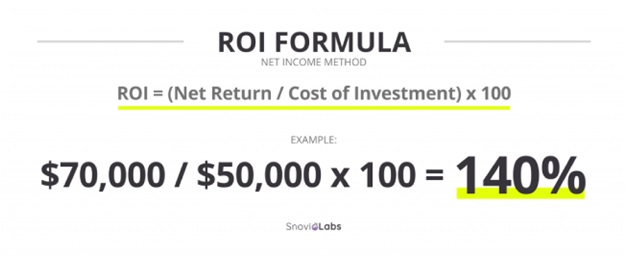 There are a few points on why email marketing wins in this very contest:
A simple calculation of email marketing ROI. You can figure it with the scheme above. On average, the email marketing ROI is 4400%. With simple calculations, you find out that when you invest $1 into email marketing, you return $44.
Many goals for social media. With lots of aims, it becomes more difficult to figure social media ROI.
Social media wrong measurement. Some professionals take into consideration likes, tweets, shares, etc. But these do not give a bright idea of real ROI. You need to know what brings you money.
Extra metrics for social media. When measuring the SMM ROI, analyze CPI, CPC, CPA, etc. This makes social media more expensive as you need paid ads.
High ROI and its simple calculation make email marketing more profitable and beneficial than SMM.
Lower price
This reason in favor of email marketing is the consequence of the previous one. If you take a look at the tools you need for both email marketing and for social media, you'll find out that the second one is more expensive:
Lead generation tools to attract leads with popups, light-boxes, etc. (starting at $9).
Security instruments to be sure your social media account is safe from hackers ($3+).
Analytical tools to measure social media campaign results.
Note: you need a separate tool for each social media platform (starting at $29 per one).
Instruments for content creation to design attractive visual posts. Use Canva for this purpose that also has a free plan. Additionally, you need to analyze the posted content (Buzzsumo) and get what people say about your brand (Brand24 or Fammio). The pricing plans are $29 and higher; limited free plans are available.
Content curation tools like Buffer ($15-50 depending on the features you need) to manage your social media.
Filtering tools like Feedly to get what other companies publish and get inspired about your next post ($6-18/month; the free plan is available).
Summing up: the total sum of money per month is at least $91-126.
If you think that email marketing is expensive, you are right. But that's only in case you don't know which tools you need and which ones are unnecessary. In fact, you need three tools with a few specific features:
An email finder to generate leads. The preferable features are bulk email search, domain search, company profile search, boolean search.
An email checker to verify the list of found email addresses. It guarantees that your email list of recipients is clean and your sender's reputation is safe.
An email drip campaign tool to reach out to the audience, nurture and convert them. Drip emails guarantee a personalized approach with triggers and schedules. They also help you analyze the campaign performance: opens, clicks, unsubscribers, etc.
And the main thing you need to know: on the market, you can find all-in-one email marketing platforms. They are money-saving as paying once, you get access to all instruments. The icing on the cake: the pricing starts at $39 per month.
$91 compared to $39. I guess the conclusion is clear: email marketing is cheaper.
Better conversion
The number of conversions defines campaign success. Conversion is the desired action that leads, prospects, clients or customers perform. In fact, you are the only person who defines what conversion is. It could be:
Registration
Sign up for a newsletter
Sharing content
Making a purchase
Upgrading a plan, etc.
The conversion rate differs for every campaign you start so the results differ too. If your aim is a free registration, the conversion rate is higher than when your goal is a sale.
Social media and email marketing conversion rates vary. Numbers speak louder than words. Here's what science says about the conversion rate shown by email marketing and social media: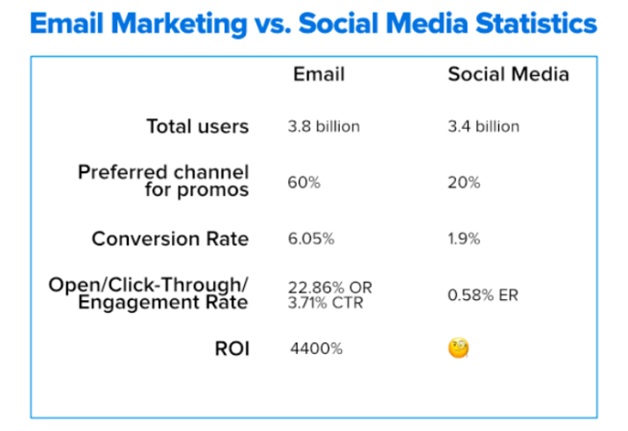 Needless to say that the conversion rate of 6.05% for email marketing is better than 1.9% of social media. So let's move on.
Email is a preferred promotion channel
People are using social media daily. Think of what you are doing when you wake up. More likely than not that you open Facebook or Twitter (or any other social media), for a few moments, but still…
Social media is a proven space for communication with your clients and growing it. SMM gives you an opportunity to reach out to a large audience and cover them.
Yet, if you look at the data presented above, you'll see that email is a more preferable method of promotion than social media. People trust email more and are more likely to buy from a promotional email than from social networks.
It doesn't mean that social media is a complete zero in ads, nothing of that kind. Email is a more professional and business-like method of communication and promotion. 72% of customers prefer email as their first business communication tool. People are more loyal to email and you need to take their choice into consideration.
A few more numbers for you to remember:

The conclusion is simple. When people subscribe to a brand on social media, they do not expect a promo in their direct messages. But when they subscribe to emails, they are waiting for promotional emails. This makes email marketing win again.
Email marketing is more flexible
Both email marketing and social media are profitable. Also, they both demand creativity in creation. Yet, email marketing is more flexible and it lets your imagination fly. We can state that email marketing is flexible due to:
The unlimited number of characters. If you compare emails to, let's say, Twitter, you'll find out that there, users can write only short messages of 280 characters. At the same time, emails are not limited either in characters or words. This makes email more beneficial. Yet, you need to remember that it's not ok to send lonпreads through emails: make them readable and scannable. Instead, insert links to relevant resources when necessary.
No strict limits in the links included. There are no restrictions on the number of links in emails. It depends on your aims and desire to avoid spam filters. Still, the more links you add, the more the email looks suspicious.
Highly-personalized email list segmentation. When posting something on Facebook or LinkedIn, your post addresses your whole audience of followers and friends. Email marketing allows you to reach out to every subscriber in person and in that way every subscriber is accustomed to.
Flexible in measurements. As stated above, email marketing is easier to measure. If you have the necessary tools, you can get insights into the email delivery, opens, clicks, unsubscribes, etc. The social media measurements are rather vague.
A/B tests. Thanks to them, you can analyze the email performance. Even better: you can find out which of the options has a better impact on the recipients. You can test every detail of your email: the subject line, the CTA, colors, etc.
All these above prove the flexibility of email marketing and its accommodation. You can adapt every email according to your demands and desires.
Make email and social media work together
Email marketing wins over social media.
Yet, when it comes to conversion, sales, and revenue, every professional knows: united we stand, divided we fall. Social media helps professionals grow brand awareness while email gives you an opportunity to convert leads into loyal clients.
A few tips below will support you in connecting email marketing and social media:
Use social media to grow your email list
Offer your followers to subscribe to email newsletters
Insert icons with links to your social media in emails
Altogether, they perform great and you will get higher ROI.
Author bio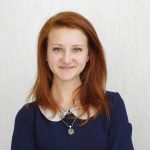 Helen Holovach is a dedicated Snovio writer. She works her fingers to the bone to provide the best guides and research on how to succeed in marketing. Helen is a dedicated writer, but in her free time, she prefers to sit by a campfire and sing songs with a guitar.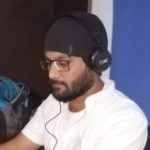 Kamran Sharief
I write about technology, marketing and digital tips. In the past I've worked with Field Engineer, Marcom Arabia and Become.com. You can reach me at kamransharief@gmail.com
Related posts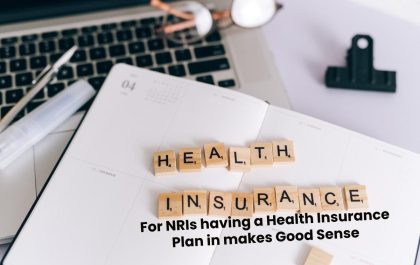 For NRIs having a Health Insurance Plan in makes Good Sense
Introduction Living as a non-resident Indian (NRI) comes with its own set of challenges, and one of the most crucial…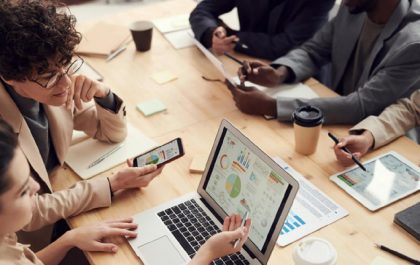 Measuring Success: Assessing the Impact of Collaborative Learning Benefits
Collaborative learning, at its core, is an educational approach wherein individuals work together to achieve shared learning goals. This method…