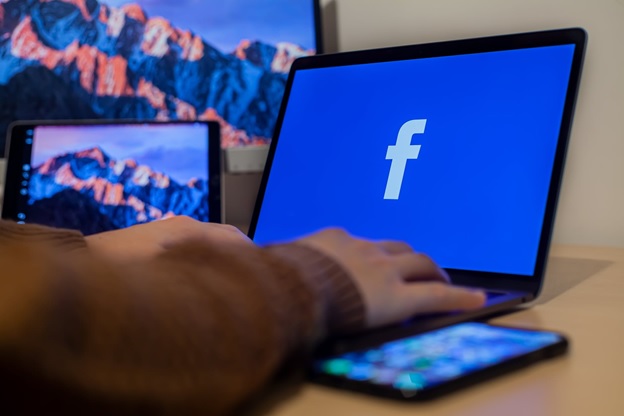 Despite the Mobile App Hype, Social Platforms Still Dominate Web Traffic
The number of social users and time spent on mobile networking apps continues to skyrocket. Mobile use has increased so much that you wonder whether websites and laptops are now obsolete for social media marketing.
Read this guide if you're wondering which device to target when promoting your brand on social media. We'll check out the data to learn crucial insights about how you can create social media marketing strategies for 2021 and beyond.
Mobile takes up half of internet usage
Studies indicate that today, there are 4.66 billion active internet users worldwide – nearly 60% of the global population. Of this number, more than 42 million (comprising over 92%) access the internet through mobile gadgets.
And this mobile internet use takes up more than half of the total time spent on the web.
GlobalWebIndex, via We Are Social's Digital 2020 Global Overview Report, discovered that mobile's share accounts for 50.1% of the entire online screen time.
Computers still a significant player in internet usage
However, with over 92% of the internet users worldwide, the figure on mobile's share online seems lower than expected.
Here's why: computers still take up a significant portion of worldwide internet usage and, therefore, play a role in building connected lives. Various data points from the Digital 2020 research support this finding.
Despite the mobile prevalence, around 75% of internet users 16 to 64 years old still browse the web through laptops and desktop computers. Of all web page requests, Statcounter data on the Digital 2020 report show that approximately 53% of web page requests come from mobile devices.
But computers take up 44%, which is still a considerably substantial portion of the total figure.
Social platforms among top five most visited websites
You can still achieve profitable returns if you're targeting website users for your social media marketing efforts.
SimilarWeb reveals that social platforms rank among the five top sites visited globally. These networks include YouTube, Facebook, Twitter, and Instagram.
This presents numerous opportunities to target nearly half of the internet users and boost your engagement, online visibility, sales, and conversions.
The case for mobile apps
Statista predicts the number of mobile users worldwide in 2022 to be at 7.26 billion. It even reveals that half of the app usage in 2019 is devoted to social media and communication.
The Digital 2020 report further discloses that social networking:
Comes second in the top 10 Google Play app spending
Accounts for half of the 3.7 hours of daily mobile usage (equivalent to time spent on all other apps combined).
Social users on mobile vs. computers
The Digital 2020 Global Overview Report showed that the total count of social media users in January 2021 reached 3.8 billion. This was a jump of more than 9% from the same month last year. Among US social media users, Statista reports the figures on the devices they used to access different social networks in 2019.
For instance, Facebook visits on computers take up 60% and 76% on mobile. Instagram access via computers is at 32% and 83% on mobile.
However, 76% of social users frequented LinkedIn from their computers, and only 54% did through mobile.
The implication to businesses marketing on social media
How are all these data relevant to businesses operating online? They point to how your customers and clients still use various channels to go online and interact with your brand on social media.
You don't need to exclude your business to one channel. Conversely, you should implement a balanced device game plan to maximize your marketing returns. The data also tell you that people go online on different devices for distinct needs and purposes.
Think beyond the technical factors and understand every channel's unique context and use case when planning your social media marketing. Consider incorporating some more ideas into your game plan.
Implement omnichannel strategies
Harmonize your website, mobile, social media, and even offline channels when marketing and delivering your services. This principle lets you accommodate customers from every touchpoint, communicate consistent messages, and ensure seamless continuity in your interactions.
Let's say customers signed up for your webinar on your app. They later check the details on their web accounts from their laptops. If they inquire about their registration on your social media account, you can immediately see and relay the correct information.
You can implement omnichannel strategies with headless site builders. Then integrate all systems used in your business (email, customer relationships management software, etc.), including your social accounts.
That way, you can always receive and provide live-to-the-second information and consequently satisfy your customers. What's more, as a welcome side effect, you're likely to see all of these channels directing significant referred web traffic your way.
Make customer experiences appealing on all devices
Enhance your mobile, app, and website experiences. One of the best ways to do that is by optimizing your content resolution and sizes.
For example, ideal content sizes differ on Facebook, Instagram, email, and other social networking sites. These result in varying resolutions as they appear on mobile and laptops.
Take note of some of these recommended dimensions:
Facebook shared image: upload at 1200 x 630 pixels
Twitter shared image (single): 1200 x 675
Instagram images: 1080 x1 1080 pixels with 1:1 aspect ratio
Instagram stories: 1080 x 1920 pixels
LinkedIn shared or link image: 1200 x 627 pixels
YouTube video uploads: 1280 x 720 with 16:9 aspect ratio
Check out reputable online guides as well for other suggested sizes of various social media videos and images.
Strategize ad spend for both types of devices
Advertising is among the frequently implemented social media strategies to earn more profits. When processing your ads on social networks, optimize your budget for mobile and desktop users.
Follow the correct content dimensions as well if you're uploading visuals to go with your ads.
Then monitor and analyze your performances on both devices over time. Use the platforms' analytics to determine which aspects to improve.
Social platforms on the web: Still rich in business opportunities
Engaging social customers on the web still carries numerous valuable opportunities for profit and business growth.
You don't need to fear losing out on marketing efforts designed for laptop and desktop computer users. As confirmed by research, social platforms still dominate web traffic.
Just remember to balance your promotional strategies on all channels to gain the best business returns.
Related posts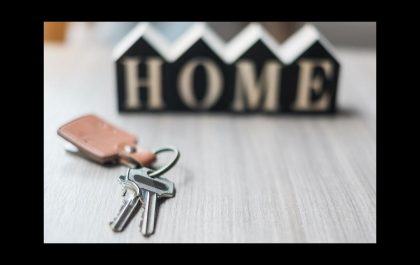 5 Tips When Purchasing Your First Home
Home ownership is a big financial commitment and there is a lot of information to take in. These 5 tips…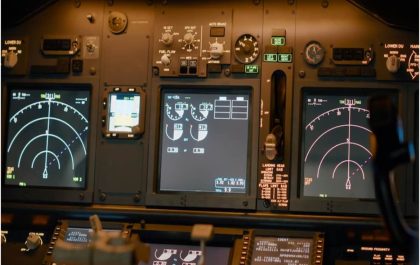 The One you Think is Most Important to Spotlight "Flight Sim Panels"
Flight sim panels are hardware devices that replicate the controls and instruments of a real aircraft cockpit. They can be…