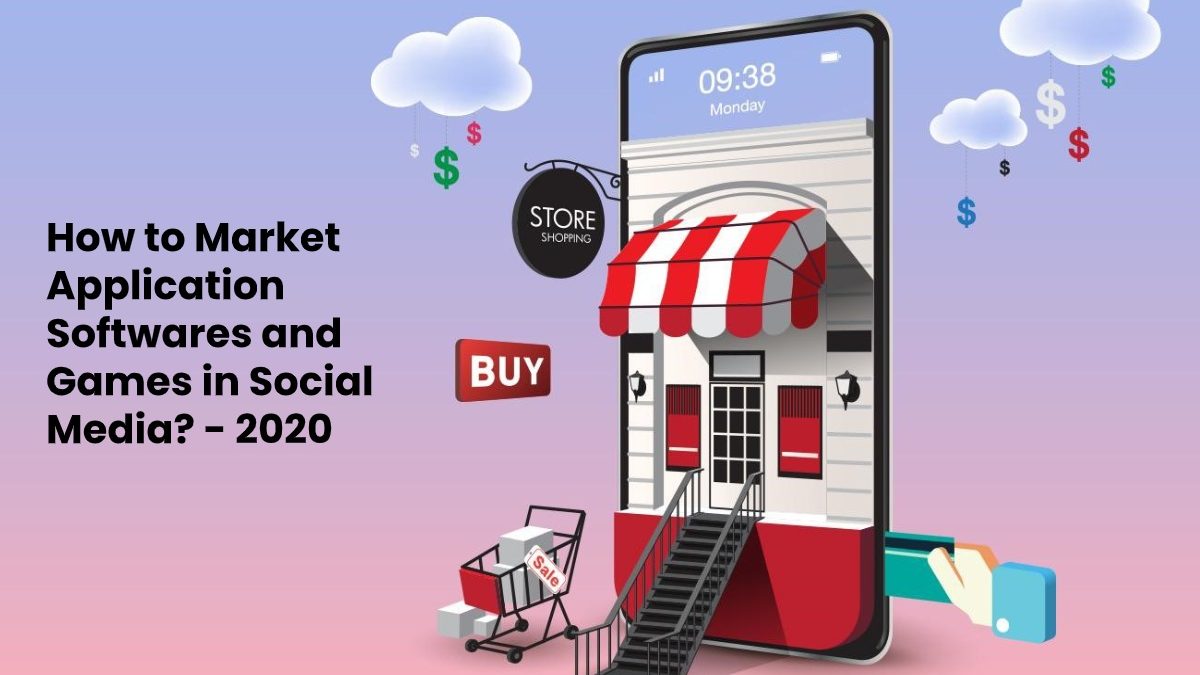 Marketing Applications and Games in Social Media: If you're a Mobile App Development Company and you have recently developed a game or application software. And you're not able to generate revenue from it, then it is time to promote your game or application via social media marketing.
The benefit of gaining leverage from social media marketing is that you get users to use the application, Gamers, downloads and eventually, you get to generate sales. The whole purpose of marketing your product using social media is to create awareness in the mind of the public that this game or application actually exists and is quite useful for them.
Five useful tips and tactics for using social media marketing to promote your product
#1. Upload attractive and catchy trailers
Uploading a trailer of your video game or application helps people to know about the product in detail but in a very short time. And also, give details about what the application does and what the game is about. It's graphics quality, frame rate per second, genre, and the platform from where they can download it.
A good quality video should be developed in high definition graphics, High Frame rate per second. So that a viewer is able to understand what is going on in the video and enjoy watching it at the same time without any frustration.
It should be energetic, include attractive, catchy content and title. And also, most importantly it should be enthusiastic. Lastly, make sure you mention a "Call to Action" instruction which could be either in the video or the description.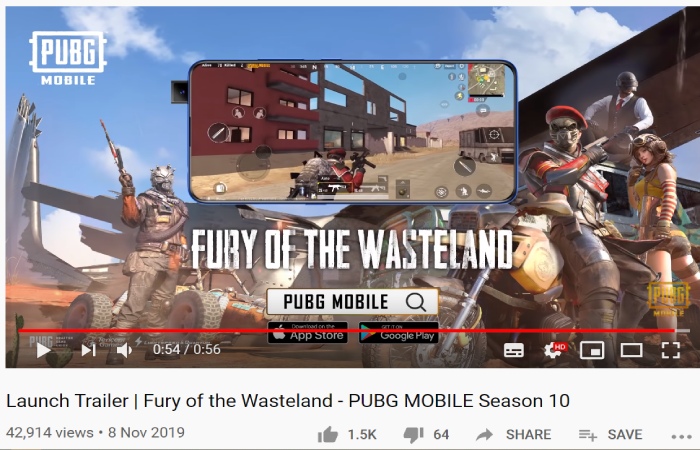 As you can see in the above-mentioned image, the video is 1080p quality, call to action is mentioned in the video that the game 'PUBG Mobile' can be downloaded from Play Store or App Store. Lastly, the thumbnail is quite appealing and eye-catching.
Partner with famous social media Influencer to promote the game and application. Post the video on all different social media platforms. Use blogs and publication outreach to make sure it is spread to as many internet users as possible.
Paid advertisements on social media are also helpful but not useful for every business. It depends on how good your application and game are for the users. Initially, it is recommended to upload the video on small budget ads.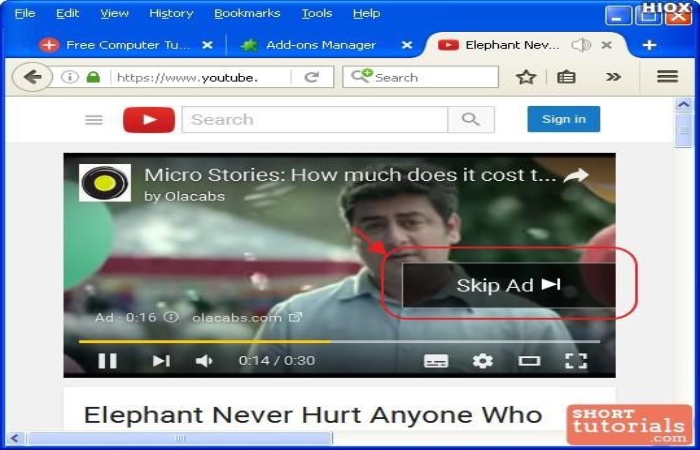 #2. Leverage Content Marketing for Video games and Mobile Application
Content Marketing is considered to be the most productive way to reach your target audience in a short period of time in order to attract them to download your mobile application and video games.
Across all social media channels, share visually related content regarding your Mobile application and video games. It could be screenshots of some best moments experienced in the game, Intense fighting gameplay clips and uploading character artwork by fans. These visual contents have a high chance of being viral within your web traffic on your social media channels.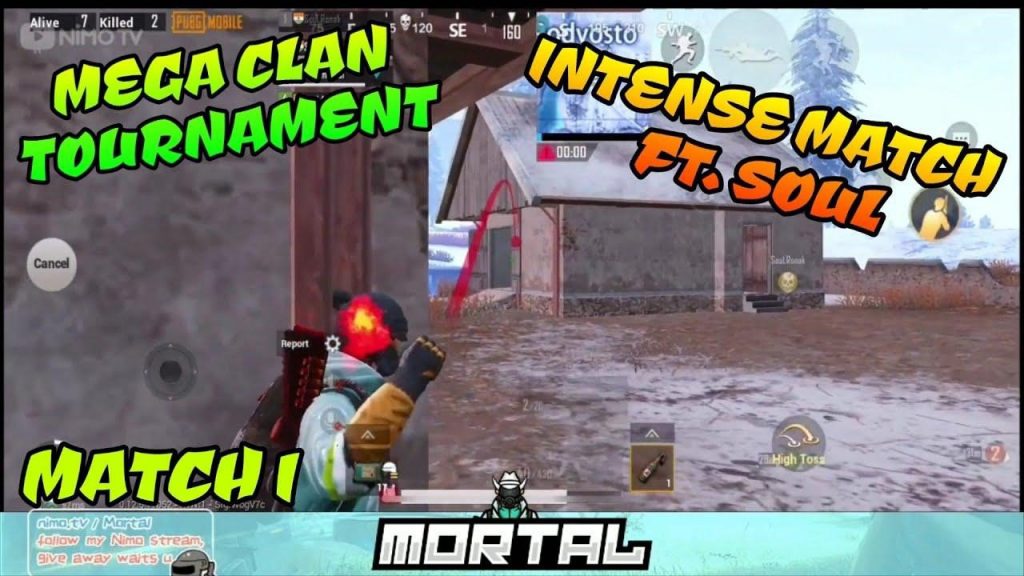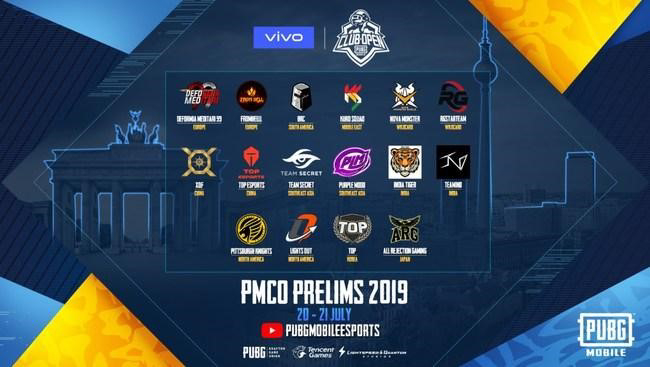 The next step is to launch social media campaigns and encourage fans and users to do the same. Ask them to upload "Your best gameplay experience ever" on your social media page, ask them to email you Fan artwork and the best artwork is going to be uploaded on your social media channel. Make sure you include a clear "Call to action" in all these visual related contents.
When you're in a dilemma on what type of content you should upload, upload the content that is going to be unexpected, shocking and mind-blowing for users and content. Something they never expected to happen. This is because there is going to be a higher chance that these contents could go viral across all social media channels.
#3. Build a fanbase and define your social media voice
"If your app were a person, what would it be like – sound like – act like? Once you start posting, use that voice consistently. For example, if your app or mobile game is edgy and irreverent, don't hit your fans with formal business-speak." – David Murdico, Author.
Your application personality should match your social medial voice. All your updates, tweets and blogs should have one social media voice that is already being used in your application or game.
There are great places and social media platforms to share your application and gaming content. YouTube, Twitch, Facebook, Twitter, Instagram Snapchat or even Tik-Tok. But are you building a fan base? Are you interacting with your fans actively? The purpose of the fan base is to create long conversations and loyal relationships.
If there is a gaming fan or an application user and if he comments on your post, make sure you reply and build a healthy conversation. That is when you need to hire social media moderators or marketers. They need to be active on your social media channels 24/7 and interact with fans and users all the time. This is usually done by outsourcing your work to digital marketing agencies.
Offer small incentives to your gaming fans across social media channels by holding weekly and monthly tournaments. Organize small give-aways to fans who are able to correctly answer game-related questions.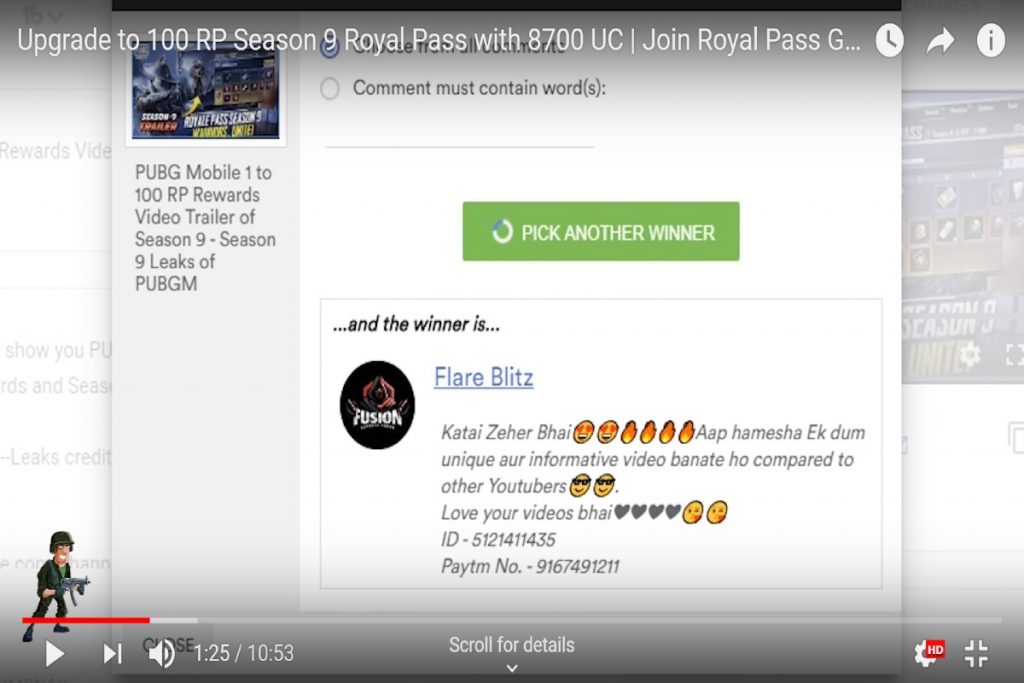 Let's take an example. As you can see, an influencer and a PUBG Partner organized a giveaway, and this fan "Flare Blitz" has won the contest. Notice how energetic the fan is while he is talking. That is how energetic you should be when you are interacting with your fans.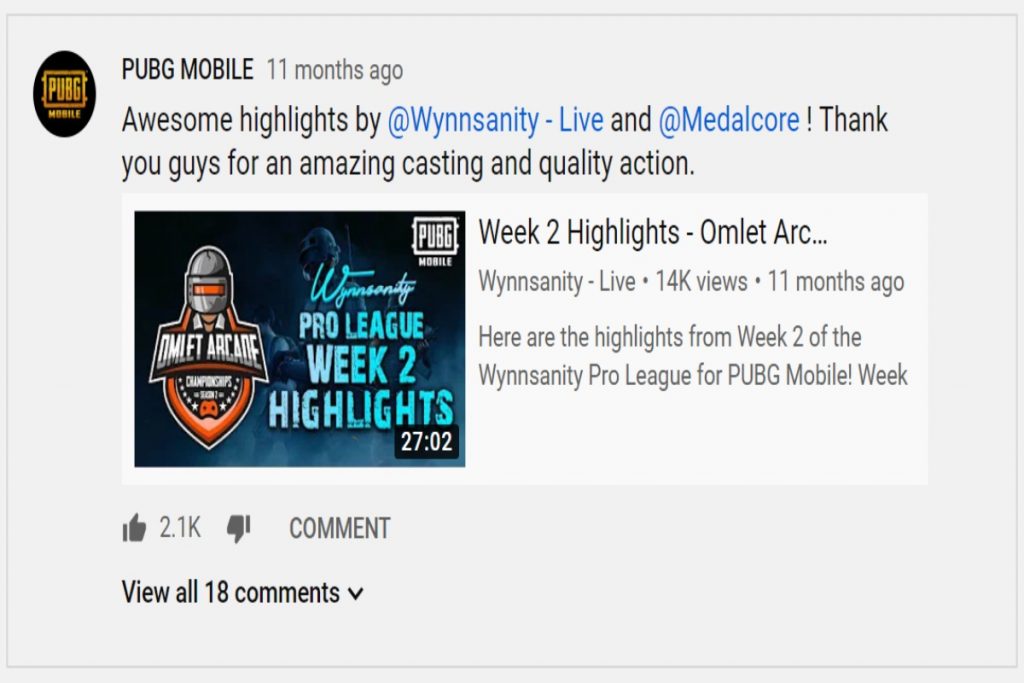 Let's have a look at the above image. This is the official YouTube Page PUBG Mobile. A very famous fan and a follower of PUBG and a YouTube Personality "Wynnsanity Gaming" created a YouTube content about PUBG Mobile gaming. PUBG Mobile shared his post on their main channel to build a strong fan base with "Wynnsanity Gaming".
#4. Stay active on your social media channels and page
Now you have created a strong fan base, uploaded thousands of marketing contents and your revenue is abruptly increasing every year, don't go under the misconception that this the time to stop. You should never stop social media campaigns and marketing. This is because users and fans are expecting gaming and application updates every month.
They are expecting new posts, new giveaways, and new entertainment content. To further grow your fan base and attract more web traffic, you need to consistently engage, share, reengage people on daily-basis. Or else your customer will lose interest in your product and move towards your competitors' games and application. This could be a great loss for your company.
In order to further increase your social media marketing, you will need to rely on your already-built strong fan base, partner with more Social Media personalities to spread the word about your mobile application and games too as many people as possible.
Now as your marketing budget has reached the sky, upload fresh and unique content on a daily basis, organize inter-tournaments every week among top players and increase your giveaway. This creates a good relationship between you and your fans, your business partners. Moreover, it develops goodwill between you and other YouTube personalities and social media influencers whose content you are sharing, they might be willing to return the favor.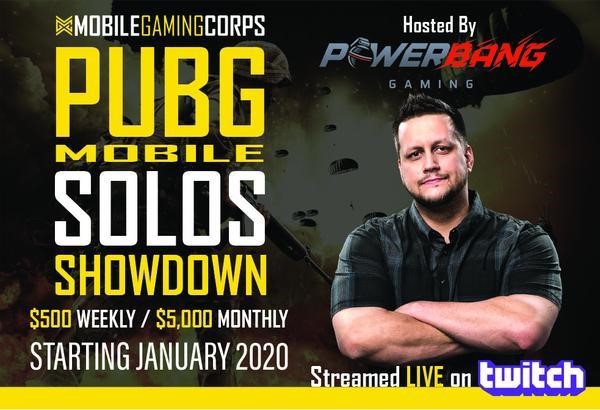 Let's take a scenario. As you can see in the above image, POWERBANG Gaming is PUBG Streamer on Twitch and YouTube. He was the first and the most famous PUBG Mobile Youtuber in the United States of America.
He had been streaming and promoting PUBG mobile gaming since it was launched and it gains the attention of so many viewers and gained a lot of subscribers who started to play PUBG as well. Once he was close to one million YouTube Subscribers, PUBG decided to contact him and give him PUBG Mobile Partnership back in 2019.
In Early 2020, POWERBANG Gaming decided to return the favor and started to organize PUBG Mobile Solo Tournaments on a weekly and on a monthly basis. He is also giving $500 Price to weekly winners and $5000 Price Monthly.
The tournament is sponsored by PUBG Mobile themselves and other businesses. Since the start of the tournament, PUBG Mobile users have already increased since 2019 and also it is expected that by late 2020, PUBG Mobile may be influenced all over the United States of America.
#5. Contact Bloggers, and Social Media influencers
Reach out to individual bloggers, vloggers, and digital marketers. Identify which bloggers and digital marketers write content about gaming and Mobile application. This is because your target audience is mostly youth who are interested in mobile gaming and applications. The ones who write for mobile gamers and mobile application users.
Be grateful for their time and business. Mention why you're reaching out to them, how important they are to you, what you're asking them to do. Do not give them hard and technical work. Try to keep the content easy and simple. Do your own research and provide information to them instead of asking them to do their own research.
Send them original, unique and latest data about your product and business. And also, it should include past statistics of your overall success in social media marketing, authentic shareable links like pre-populated twitter links, viral videos, and links to the detailed descriptions about your product. Reach out to social media influencers who have a big amount of web traffic.
The ones who have large or at least active social media following across all social media channels. Including Twitch, YouTube, Snapchat, Tik-Tok, Twitter and Instagram. Such as Android Authority and Shroud.
Android Authority is one of the biggest androids and apps review Youtuber with 3.35 million subscribers globally. It was founded back in 2007, and in only 13 years it has reached over 3 million.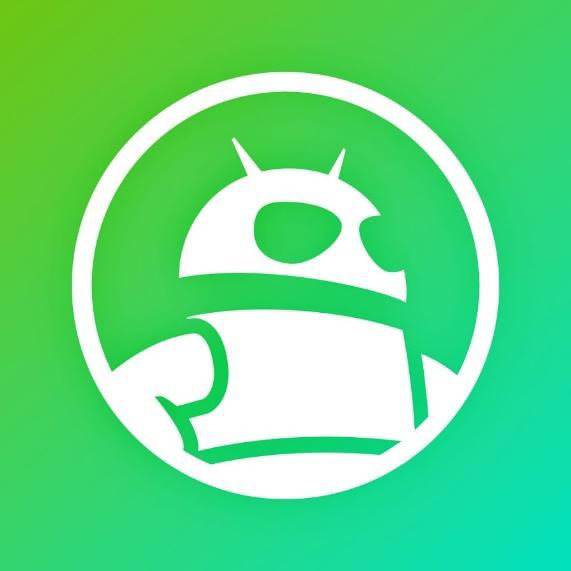 Shroud is one of the biggest gaming Youtuber, with 5.77 million subscribers globally. He is famous for streaming games live on YouTube and Twitch and marketing different Personal Computer games and Mobile Games. All his subscribers are interested in gaming content.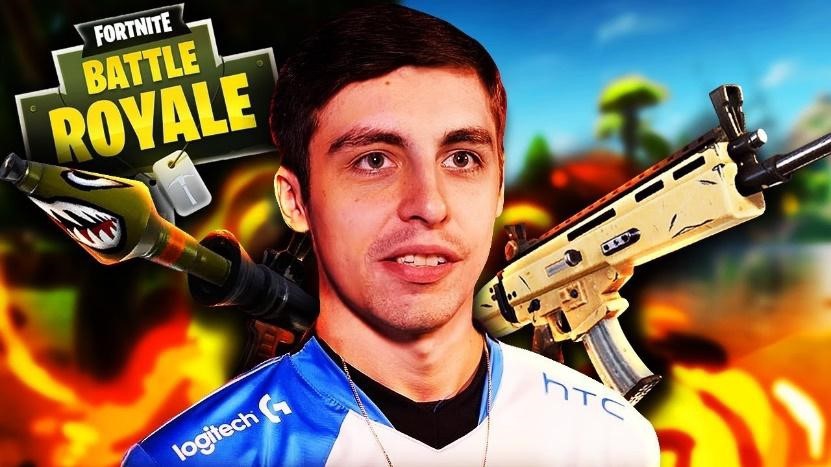 Don't just ask for services from them but provide them services too. They are also struggling to build a strong fan base for themselves. So, why not share their content in your channel as well? Make sure you share their content to the relevant target audience (The ones who're interested in gaming and applications) and interact with the followers on a regular basis.
Since you have a high marketing budget, offer them good and reasonable money to do your work to make sure they stick with you permanently. Just make sure that you find the right Influencers and marketers who have given successful results to their developers and publishers.
#6. Utilize the "One Click" rule of getting more mobile games and Android/IOS application downloads.
Fortunately for developing companies, Smartphone games and applications are intangible goods. These games are readily available online and downloadable from the Google Play Store and App Store.
This means that users don't have to go through the hassle and time of google to a store. And buying a product or a DVD for it. Make sure wherever you're mentioning a 'call to action' link in your content. It should be a direct link to the page of download. Make you're the process of download user-friendly.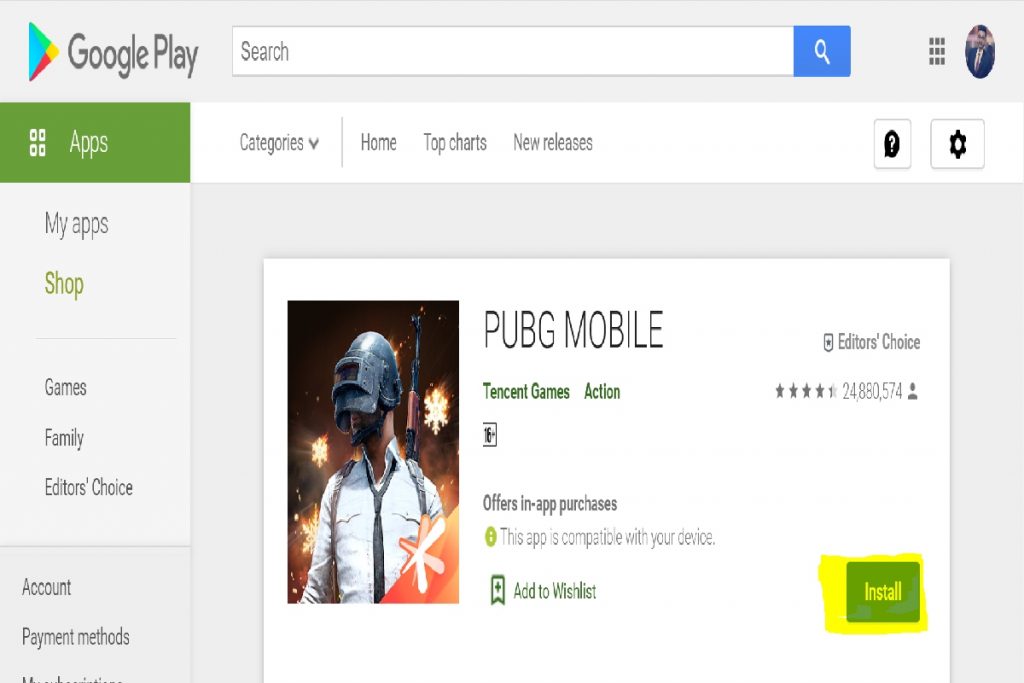 As you can see in the above-mentioned picture, Whatever content you're uploading about PUBG MOBILE and Tinder. The downloading link should directly lead to this page. Think of your content from the perspective of the user.
They do not want to go through the hassle of going through different pages and pop-ups then finally reaching the download page. Or they might get distracted by something else on the internet or ending up closing down the page because of frustration. Moreover, the visual content should be so easy and simple and concise as they do not have a whole day to research about the product.
Follow these simple and easy steps to promote your Smartphone application and games on social media. Or reach out to your nearest digital advertising agency who can do this work for you systematically.
About the Author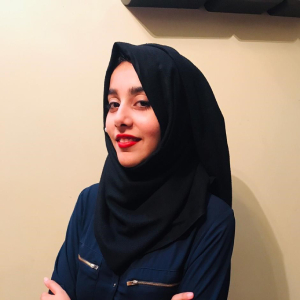 Danya Ayaz is a specialized Digital Marketer & lead gen specialist at Digital Express. She is obsessed with Marketing and experimenting with new things in life. Combining the unthinkable is also sometimes reflected in her marketing efforts.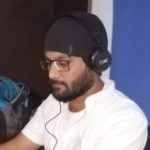 Kamran Sharief
I write about technology, marketing and digital tips. In the past I've worked with Field Engineer, Marcom Arabia and Become.com. You can reach me at kamransharief@gmail.com
Related posts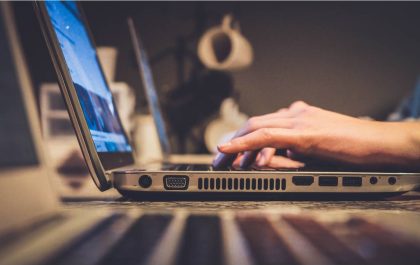 Online Payment Fraud: Navigating the Hazards in the Digital Transaction Era
Online Payment Fraud Navigating the Hazards in the Digital Transaction Era Online Payment Fraud Navigating the Hazards in the Digital…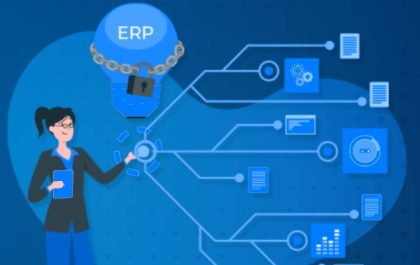 The Singaporean Business Guide to ERP: Tailoring Your System to Local Complexities
Introduction Enterprise Resource Planning (ERP) systems are a key component of any business, and are extremely beneficial for streamlining processes…