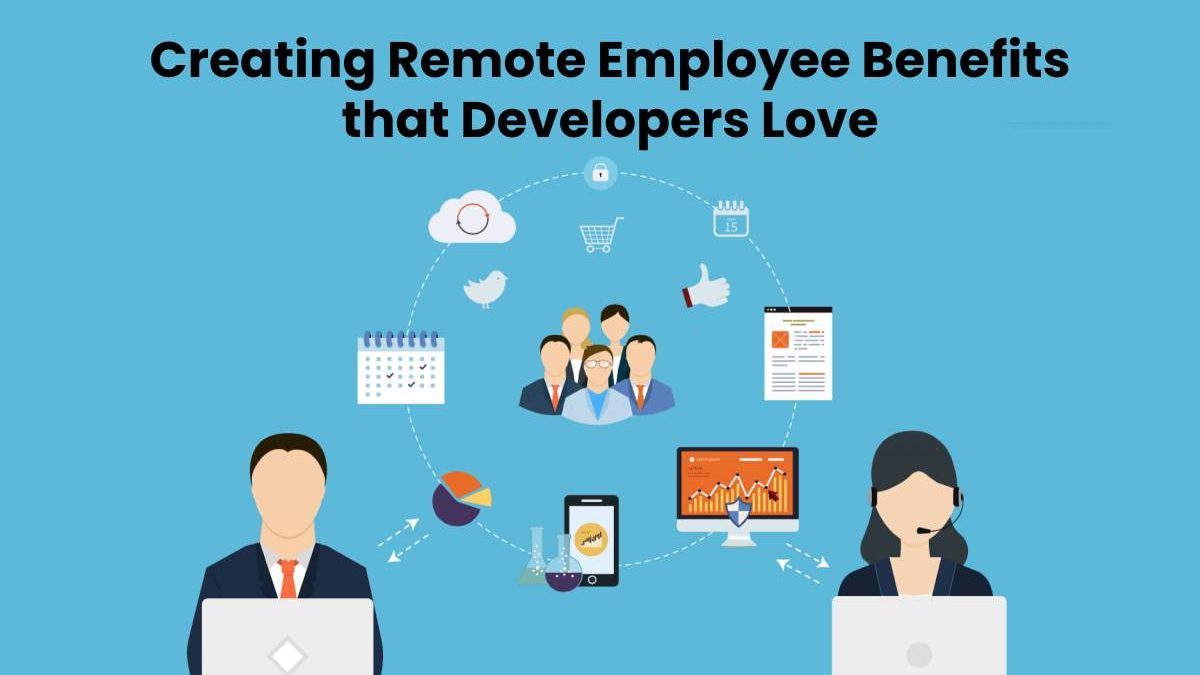 Creating Remote Employee Benefits that Developers Love
Remote working is now an accepted way to work productively. Many businesses have shifted to remote working and are looking to continue flexible working arrangements. A great way to motivate your remote employees is by offering benefits and incentives, as we found at Reintech.
That really works well, as 78% of employees would love to stay if you can provide a good benefits program.
Therefore, here are the top benefits that remote developers just love. Use them to make your remote employees feel valued and rewarded.
It can also go a long way to boost your employee retention.
Here is the first benefit that all programmers want.
Dedicate a Budget for Home Office Setup
A great way to inspire your remote developers is to help them set up a home office. You can provide them with laptops, routers, hard drives, and more to perform productively.
In some cases, your remote staff may already have a setup. You can then look to upgrade their setup, like providing a WiFi signal amplifier to work more efficiently.
Or, maybe you can sign them up for a better internet connection, for example, from 50 Mbps to 100 Mbps.
If you want to save effort, determine a budget and reimburse your remote workforce for their purchase.
Provide Traditional Benefit Programs
Employers generally provide a range of benefits to in-house employees. The same extends to employees who work from home but are on the company payroll.
However, remote developers don't demand traditional incentives. You don't have to pay for a retirement plan if you want to hire a remote Ruby developer.
Yet, it is a good idea to offer traditional benefits to attract leading talents. Your remote teams will feel more valued and appreciated for their contributions.
You can offer any or multiple of the following benefit programs:
Subsidized insurance plans
Health and medical benefits
Childcare benefits
Pay for Your Developer's Lunch
Many offices around the world pay for their employees' lunch. Some companies even offer lunch or subsidized rates at the office cafeteria.
Developers working remotely also need to eat! Therefore, you can go ahead and pay for the food ordered by your coders.
Alternately, you can give them a bonus of $50 per week to pay for their food. Needless to say, this is a great incentive and motivates your remote staff to feel happy.
Sign Up Remote Programmers for Entertainment Subscriptions
All of us like to listen to music or watch movies. However, we don't need to step outside our home to get our dose of entertainment, thanks to the internet.
Today, most of us turn to Netflix or Spotify to chill. As a result, the number of users on OTT video platforms will grow to 3,930 million by 2026.
Most likely, your remote developers also enjoy listening to rock music or watching Game of Thrones. So, signing them up for OTT or music subscriptions is a great benefit to provide.
Best of all, you will become a unique employer and count for your innovative incentives.
Grant and Sponsor Vacations
People don't like working a 9-to-5 job for several reasons. One of them is the inability to take longer leaves to go on a vacation.
It is a primary reason many professionals choose to be freelancers. Remote working has also gained traction because it offers more flexibility.
As a result, you can go a step further and allow your remote developers to take off more often. Maybe, they can take a leave for 30 days and go on a trek they always dreamt about.
Moreover, you can make your remote programmers happier by paying for their vacations. Or, you can provide for the airfare and lodging only if you want to save money.
Offer Learning and Growing Opportunities
Many professionals seek to learn and grow in their roles. This is an accepted fact in the world of development, where trends and technology continuously keep on evolving.
Therefore, developers may need to learn a new programming language or how to use a framework.
It can be an excellent idea to sign up your remote coders for online courses and certifications. This approach will help your remote developers acquire new skills and perform better.
Additionally, they will feel inspired to work for your organization as you are helping them grow and learn.
Provide Performance Benefits
Cash incentives are the best way to delight your remote developers. You can pay your remote teams or individual performers a cash bonus for performing as per or beyond expectations.
So, you can pay a bonus if your programmers helped you complete your project before the deadline. Or, you can wire transfer a bonus if your developer identified a serious bug that everyone else missed.
You should create room for cash bonuses in your development budget. It may be difficult to find the money to pay for bonuses later as costs can rise.
Send Gifts and More
Lastly, sending gifts can be a great way to make your remote coders feel they are a part of the team. So what gift is especially friendly for a team? Customized uniform for the team, customized personalized nameplates to hang on the chest, customized lapel pins with names, customized silicone wristbands, customized lanyards, and more. In fact, customized gifts are not only unique in meaning but also easy to create for your team. The most important is to find the right customized gift maker, and professional customized gift manufacturer GS-JJ will solve the problem of team gift customization and give you advice and recommendations. Custom team gifts can be very budget-friendly.
Aside from custom gifts, You can buy your remote developers a smartwatch or a portable speaker if you don't consider the budget.
Importantly, it's a good idea to know your programmers a bit and what they like before preparing a gift. You can then determine the best gifts to send to your remote employees.
However, in addition to custom gifts, you can also offer gifts such as discount coupons or movie tickets if you are low on your budget. They also work well to help your remote coders feel satisfied and appreciated.
Final Thoughts
Remote developers like the flexibility of working from anywhere. As a result, you need to offer them the right benefits to inspire and motivate. First, take care of the basics and provide a home office setup budget. You can then offer traditional incentives, sponsor holidays, or pay for OTT subscriptions.
Performance bonuses also go a long way to making developers feel valued. You can even provide movie tickets or pay for lunch to keep your remote teams satisfied.
Plan ahead and think of unique benefits that remote workers love and enjoy.
Related posts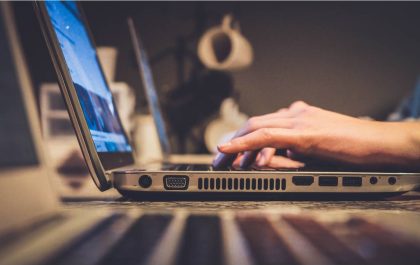 Online Payment Fraud: Navigating the Hazards in the Digital Transaction Era
Online Payment Fraud Navigating the Hazards in the Digital Transaction Era Online Payment Fraud Navigating the Hazards in the Digital…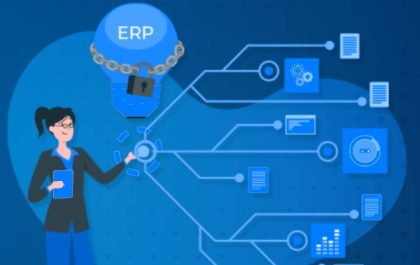 The Singaporean Business Guide to ERP: Tailoring Your System to Local Complexities
Introduction Enterprise Resource Planning (ERP) systems are a key component of any business, and are extremely beneficial for streamlining processes…