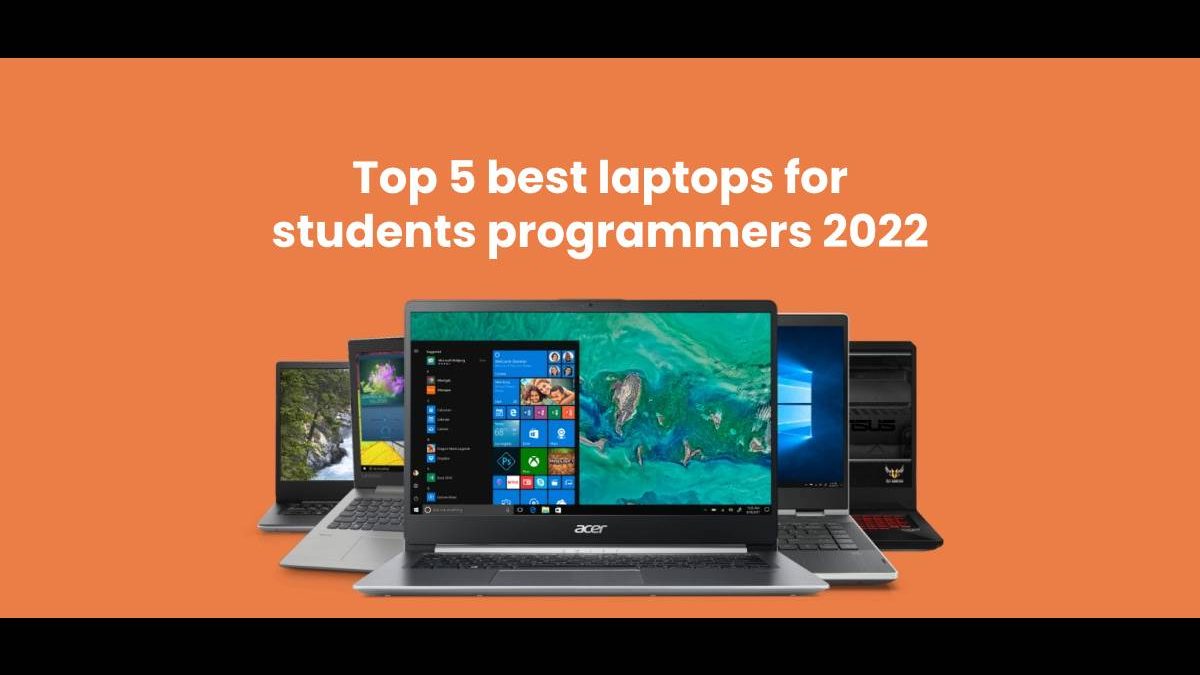 Top 5 best laptops for students programmers 2022
Programming laptops are specialized machines that are designed to have certain characteristics so that students can handle all the challenges of both work and study. This is very important otherwise they would have to think about who can write my essay to meet all the deadlines. Therefore, there are several aspects to pay attention to when choosing one. First of all, of course, we are discussing CPU performance, which makes it necessary to choose the best CPU and responsive RAM, which are responsible for fast code compilation. And while the number of cores and hyperthreading is important, you should pay attention not only to it.
Another important parameter is a fast SSD, which will provide a high speed of access to projects and unloading of files. What programmer can refuse a comfortable keyboard? It should be accurate and remain comfortable during long work sessions because you plan to work for hours on it. Many programmers work remotely or on the road, then you should budget for a lightweight and mobile laptop, perhaps you should consider the best ultrabooks.
We've selected the best laptops for programming for you, so you can confidently choose the one that's best for you. You may prefer different operating systems, look for a Windows 11 laptop, MacBook, or even a premium Chromebook, you will find them in our ranking. Some laptops for programmers may have an affordable price tag, a little more expensive than budget laptops. Here are the models we think are the best laptops for programming in 2022.
1. MACBOOK PRO 14 (2021)
The 14-inch MacBook Pro (2021) is a laptop designed for creative professionals involved in the arts, but that doesn't stop the laptop from doing great in programming. The updated Pro Series powered by Apple's M1 Pro or M1 Max chipset takes the company's laptops to the highest level, impressing users with performance that's backed by long battery life, an XDR panel with a peak brightness of 1,600 nits, and a wide range of ports. These include SD cards, HDMI, and three Thunderbolt 4 ports that ensure the connection of all necessary peripherals.
2. DELL XPS 15 OLED (2021)
DELL XPS 15 OLED is the best choice of laptops for accounting. And while the Dell XPS 13 is tearing into the top positions of our ranking of the best laptops of 2022, its success is expected and understandable, meanwhile, the rest of the XPS lineup is not going to give way. The latest XPS 15 OLED is one of the main representatives of the family, the laptop is extraordinary. Equipped with advanced processors, it is ready for any task of a programmer to ensure a smooth workflow, regardless of the tasks at hand.
Unleash the laptop in Dell's website configurator down to an 8-core Intel Core i9-11900H (11th generation) with a dedicated GeForce RTX 3050 Ti graphics card. And while graphics aren't a priority for the programmer, the 3050 Ti isn't the most powerful, but it's a modern graphics subsystem with all the features of the 3000 series. Add to that 64GB of RAM and a 2TB drive, you have in front of you a virtuoso of the code world that can meet the needs of every programmer. Writing your artificial intelligence? Developing AAA games? This is a powerful 15-inch laptop, expensive but extremely capable.
If you're just starting as a programmer and aren't ready to pay full price for the XPS15 OLED, go back to the configurator and opt for the FHD+ screen. This approach also promises better battery life, as the demanding OLED panel keeps the laptop from going beyond 7 hours of battery life. If there's no need for a long-lasting laptop, and no budget constraints, we'd recommend the Dell XPS 15 OLED, capable of being the perfect programming platform for years to come.
3. HP SPECTRE X360 (2021)
The new HP Spectre x360 2 in 1 Hybrid (2021) undergoes a radical overhaul in 2022, getting updated configurations with the latest Intel Core 11th generation processors, supported by Intel Iris Xe integrated graphics. All of this comes in a flawless 2-in-1 hybrid design, with stunning diamond-cut edges. No wonder this laptop is on the list of the best laptops for programmers.
The HP Spectre series follows from one stunning device to the next. For this reason, when we say that the Spectre x360 has taken it to the next level, it's important to understand how awesome it is. Not only do you have in front of you the most beautiful laptop a programmer can own, but it's also incredibly reliable.
HP doesn't stop there, the company offers its users long battery life, which means you're getting one of the best laptops on the market. At the moment, it's also the best laptop for programming.
4. APPLE MACBOOK AIR M1 (2020)
The new Apple MacBook Air (M1, 2020) is not just the best notebook Apple has ever made, it's an amazing notebook for programmers.
Thanks to Apple's successful and extremely timely switch to the ARM architecture that powers the new MacBook Air chipsets (Apple stopped relying on Intel processors in 2020), we have an extraordinary notebook: thin and light, fast and powerful, all without compromise on battery life.
The new Air M1 will easily last you more than 11 hours without needing power. It's a notebook that's ready to take you to school and work. The gorgeous display and updated keyboard promise hours of comfortable coding on this machine.
5. ACER ASPIRE 5 (2020)
If you're a student or planning to learn how to program, there's no need to buy the most expensive or powerful laptop to get you started. The Acer Aspire 5 is an Intel processor-based laptop whose performance will allow you to learn the basics as well as leave room for career advancement. What's more, by picking your configuration smartly, you'll be able to buy a laptop for a fraction of the price of the competition, which is especially beneficial for a newcomer to the field.
The Acer Aspire 5 from our review, equipped with Intel Core i5 processors (10th generation) was easy to work with, but the low cost of the laptop can't be dismissed. Laptop configuration will not prevent you from programming, but the limitations of integrated graphics, as well as the low frequency of the processor, sooner or later will complicate your life. Typically, this configuration is accompanied by 8 GB of RAM and a 512 GB drive, which is enough to get you started.
If you need a programming laptop right now and have a limited budget, be sure to consider the Acer Aspire 5. It covers all your programming needs – just take for granted the relatively slow speed. This machine is great for easy work for novice programmers, but when working on large projects, it can get in the way of your productivity. If you have money to spare, look for something more powerful. However, if your budget is limited and saving money is your top priority, the Acer Aspire 5 is one of the best laptops in the 50,000-ruble range available today.
Related posts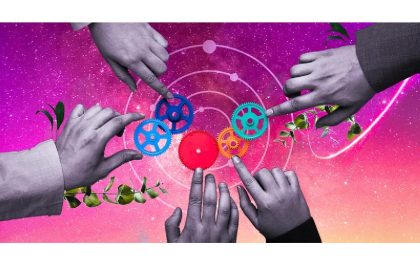 Streamlining Innovation: How Innovation Management Software Drives Efficiency
As business trends evolve quickly., innovation is the key to staying competitive. Companies that can consistently generate and implement innovative…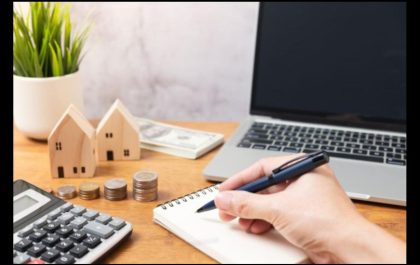 Calculating Your Way to Homeownership: 5 Ways a Loan Calculator Helps You Decide
So, you're thinking about taking the plunge into homeownership, but the thought of crunching numbers and navigating the complex world…