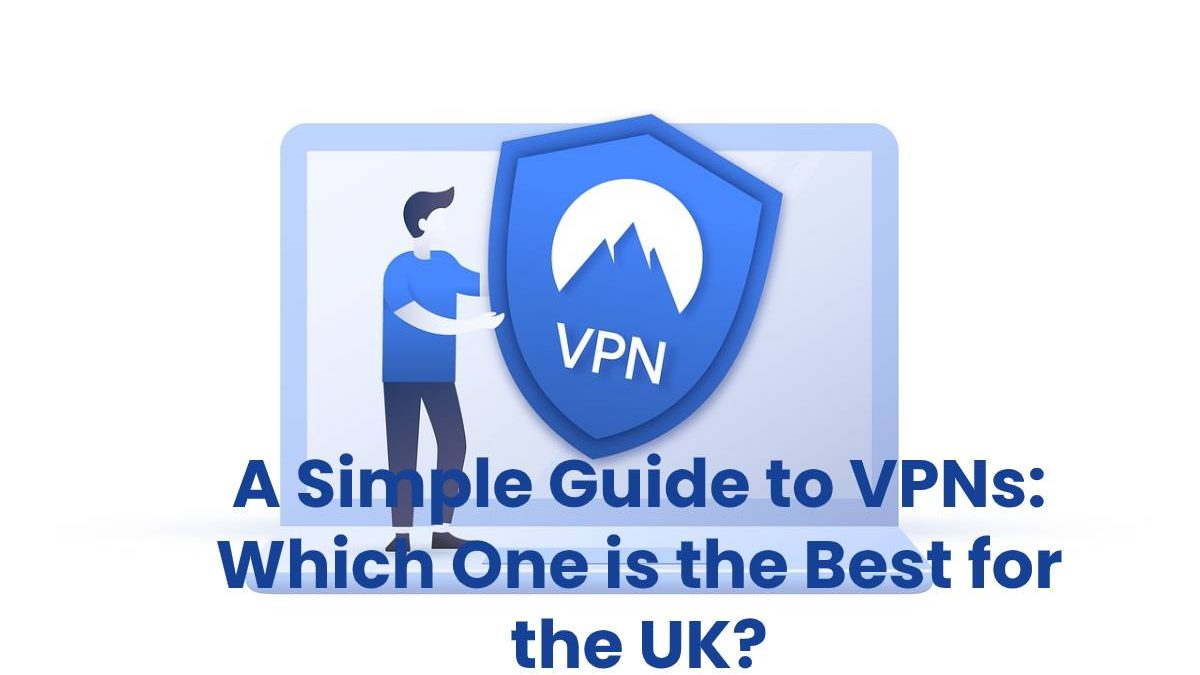 Simple Guide to VPNs
The internet is probably one of the best things that happened to humankind. It has revolutionized how people communicate and stay connected all over the world. It, however, has had its share of challenges. Accurate data, privacy, and safety are some of those challenges.
This is where Virtual Private Networks [VPNs] come in.
You may have seen this term thrown around, but many people still don't know how it works.
VPNs have been instrumental in recent times because of the online privacy, data safety, and anonymity. What more, they are remarkably easy to understand and use.
This article will let you know everything you need to know about VPNs and the best ones on the market.
What is a VPN, and how does it work?
A VPN is an online software that works on the internet. Unlike a public internet connection, this program provides you with online privacy and security. Particularly, VPNs hide your IP address and build secure and encrypted connections. Hence, you can navigate the internet in an untraceable way.
Once you connect to a VPN, you surf the internet as you usually do, but your computer will act like it's connected to the network rather than your actual location. Hence, the data packets sent will have the VPN address and not your own.
At its simplest, a VPN requires authentication before a user can get access. It protects your data by acting as a stamp pad for users before they can access any site. Once a user connects to a VPN, a secure communication line between the VPN and the computer is created.
This means that no other user can see your data. The data is encrypted and decrypted to spice it up once it reaches its destination to make data secure.
Why you need a VPN
There are numerous and exciting reasons why you need a VPN. In a nutshell, a VPN will offer you the following benefits:
1. Hide your online activity
As explained above, with an excellent UK VPN, you can avoid online surveillance and enjoy anonymity in your life. You can be sure that all your online engagements are securely locked.
2. Secure online banking
Everyone loves the convenience of online banking, but data security is a common concern. With a VPN, you can keep your banking information private and secure. You never have to worry about your identity being stolen anymore.
3. Surf the internet securely when connected to a public Wi-Fi
While using free public Wi-Fi is thrilling, you risk getting your data out there. A hacker can use your personal information to track you. However, when you connect to the Wi-Fi with a VPN, you can be sure your personal information is secure.
4. Dodge location-based streaming restrictions
Surprisingly, some of your favourite subscription video services are unavailable in some regions and countries. A VPN allows you to connect to any local service and access information you usually wouldn't. You are at liberty to hop from one site to another and watch your favourite shows wherever you travel in the world.
5. Easy encryption
With a VPN, all your online activity will be encrypted, hence safe. Government censors can never get you even when you use public Wi-Fi. What's more, the best UK VPNs provide a client app to choose your preferred server. This means your data will be safe from hackers.
6. The better online gaming experience
If you are into e-sports, a VPN could be your best friend. Most Internet service providers [ISP] jam your online gaming data, leading to snail's space loading speeds, making you lose a game. A VPN will "hide" you, and your ISP won't even realize that you are gaming online.
7. Anonymous shopping
When shopping around for the best deals on a hotel room, car hire, etc., those sites track your activity. You discover they have hiked their prices the next time you return. With a VPN, you can surf privately and do your comparison shopping in peace.
8. Download torrents
It's no secret that most people use BitTorrent to download stuff- sometimes illegally. However, some users use these sites to download legal content. Still, some ISPs don't support torrent downloading in most regions, and you could get in trouble with copyright organizations. When in such areas, you can stay out of trouble by using a VPN.
9. Free vs. paid VPNs
While companies have their private VPNs, users have a wide range of free and paid VPNs to choose from. However, free VPNs tend to have slower connection speeds as the servers are crowded compared to paid VPNs. They also have fewer server selections and numerous ads.
On the other hand, paid VPNs offer the entire VPN gift package from fast speeds, security, and the others mentioned earlier.
Top VPNs in the UK
There are numerous VPN in the UK, but the following are by far the best:
1. Surfshark
Unlike its competitors, Surfshark allows you to connect to an unlimited number of devices to your VPN. They are the perfect choice for users who wish to surpass most VPNs' standard protection.
Features
Support for many platforms such as Android, Windows, iOS, Chrome, Amazon Fire TV, macOS, Linux, Firefox, and Apple TV
Whitelist feature to allow certain sites and apps to bypass the VPN
Tracker-blocking, ad-blocking, and antimalware features
Unlimited device support
Unlimited bandwidth for the best streaming experience
Round the clock customer support
Price: $2.49 per month for a 24-month plan
2. NordVPN
NordVPN is a big VPN player based in Panama. It has a history of not logging user activity and quickly resolving breaches. The company accepts cash payments and a 30-day money-back guarantee.
Features
Dedicated IP option
Numerous connections
Ability to use Tor for extra security
Support for many platforms like Android TV, Windows, Chrome, macOS, iOS, Android, and more
Double VPN
Built-in Kill Switch
SmartDNS
Pricing: $3.71 per month for a 24-month plan
3. Proton VPN
Proton VPN is one of the best free VPNs on the market. This company offers a 30-day money-back guarantee based in Switzerland if their VPN doesn't meet your needs. They also have a basic free version for the public, but only one device can connect at a time.
Features
Built-in Kill switch
Unlimited data
Anti-Malware and ad-blocking features
No-logs policy
Numerous servers
Pricing: free for 1 VPN connection and servers in 3 countries
4. CyberGhost
CyberGhost is a great VPN owned by Kape Technologies. With this VPN, you can customize the app to your preference. They offer a 45-day money-back guarantee.
Features
Kill switch
Supports several platforms such as Android, iOS, macOS, Windows, and more
Smart Rules feature that allows you to customize the app
Over 7,000 servers
Up to 7 connections
Pricing: $2.75 per month for 18 months
5. IPVanish
IPVanish has one of the fastest local speeds and is available on several platforms and wireless routers. The company offers a 30-day money-back guarantee. One disadvantage of this VPN is it can't unblock content in some regions.
Features
More than 1,400 servers
Huge bandwidth
40,000 IP addresses
DNS leak protection
Kill Switch
Price: $6.49 per month for 12 months
How to set up a VPN
Setting up a VPN depends on the preferred VPN provider and the device you are using.
Regardless, these are the general set up steps:
Choose a credible VPN service.
Once you have bought a VPN subscription, download the VPN program for your current OS.
After the VPN client has finished installing on your device, use your credentials to log in to the VPN provider.
Finally, connect to a VPN server, and that's it. You can now surf the internet with privacy.
VPN Protocols and Encryption
Most VPN providers provide a wide range of VPN protocols to use on the app.
VPN protocols refer to a set of guidelines to establish a safe and encrypted connection between a VPN and your device to transmit data. Standard VPN protocols include:
WireGuard
Point-to-point Tunneling Protocol [PPTP]
Internet Protocol Security with Internet Key Exchange version 2 [IPSec/IKEv2]
OpenVPN, and Layer 2 Tunneling Protocol Security [L2TP/IPSec]
Among these, OpenVPN is a popular choice for many as it is secure and can be used on all types of devices. WireGuard is also a great choice because of its remarkable speed and security. The rest are also excellent, according to user needs.
VPN Speed and Performance
A lot goes on when using a VPN, and the process takes time and processing power. This can slow down the internet speed. For faster internet speed, connect to your closest VPN server. Keep in mind too that excellent VPNs will offer faster speeds at all times than average VPNs.
There are several ways to make your VPN faster:
Get a premium VPN service
Connect to a close server with lots of bandwidth
Change your VPN protocols
VPNs have become vital security tools. Because of them, internet users can now surf the internet without data security concerns. And since the internet is here to stay, the future of VPNs looks promising.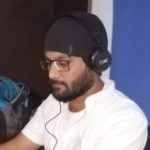 Kamran Sharief
I write about technology, marketing and digital tips. In the past I've worked with Field Engineer, Marcom Arabia and Become.com. You can reach me at kamransharief@gmail.com
Related posts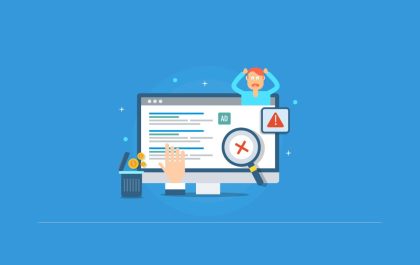 5 Common PPC Mistakes to Avoid and How to Fix Them
5 Common PPC Mistakes to Avoid and How to Fix Them Are you tired of investing time and money into…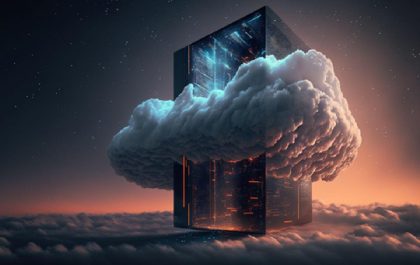 How to Choose the Right VPS Server for Your Needs
In today's digital landscape, selecting the right Virtual Private Server (VPS) holds the key to a successful online presence. With…