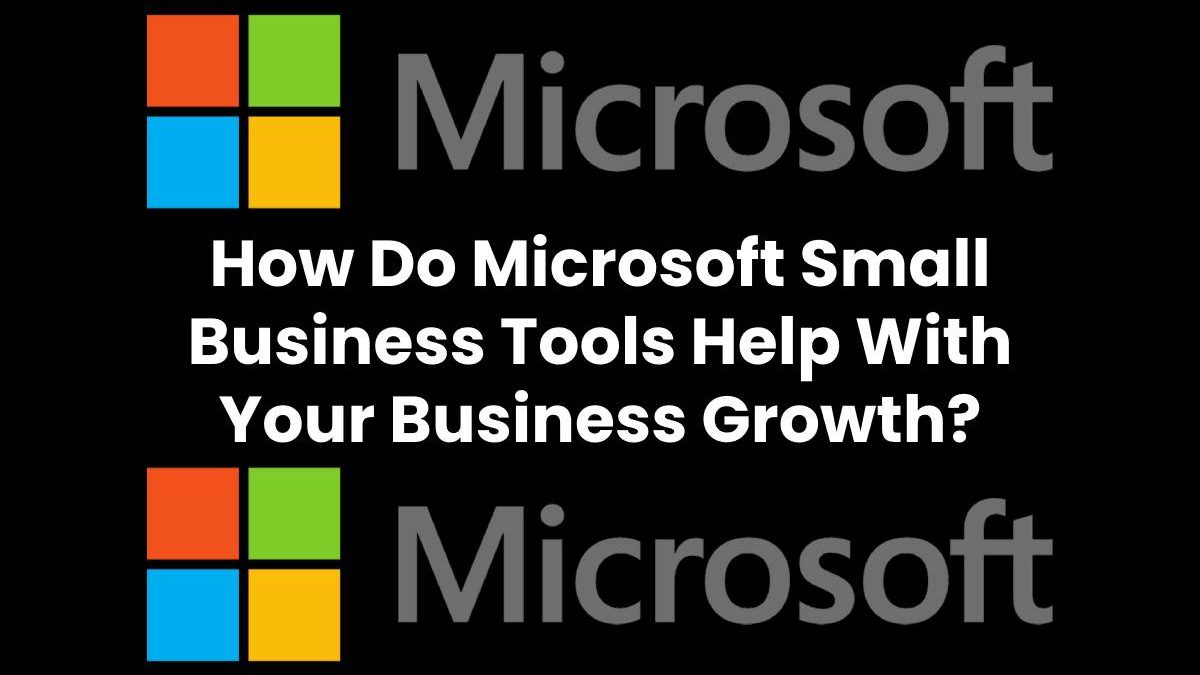 Microsoft Small Business Tools

If we look at the bottom, small business comes first. Hence there are some Microsoft tools that help small businesses achieve big dreams at low cost.
Even if the business is small, all the work needs to be done carefully. Because if you don't tidy up everything from small to big, it will hinder your gradual improvement. And in the digital age, the use of various types of tools and software is increasing in small businesses. Everything from email exchanges to accounting can now be done on the computer or even in the cloud via the Internet. Some companies like Microsoft, Google are creating various business software for all kinds of business organizations from small to big.
Microsoft's various tools play an important role for small businesses. Especially working in groups, writing, keeping accounts, sharing files, collaborating, messaging, video meeting, making presentations, editing pictures, and even making short videos through teams on the internet. There are many more types of jobs that are needed in small businesses. Microsoft has very nicely created some tools or software that can easily solve a lot of troublesome work at a very low cost.
How do various tools of Microsoft help small businesses to grow?
There are some things that need to be taken care of from the very beginning of running a business. In today's article, we will learn about some of the essential tools that are the best creation of Microsoft for small businesses. Apart from small businesses, there is no end to the work of those tools in daily life. The need for these tools for business improvement is undeniable. One such tool is Microsoft Office 365.
Let's take a look at some of the important tools of Microsoft office 365 for small businesses that are constantly working to improve their business. To know more about how Microsoft Office 365 makes your business tidy, streamlined and efficient join Office 365 Consulting. Hopefully, soon your business will be more successful.
Why Microsoft Office 365 for small business growth?
Microsoft Office 365, a milestone in Microsoft's cloud computing is the online version of Microsoft to make Business Productivity more efficient in today's world. This version, which is full of huge changes and new features, is expected to make any business, big or small, more dynamic.
Let's take a look at why and how this small software have made Office 365 unique.
Office Professional Plus (Web and mobile versions of Office apps)
A new feature of Office 365 is Office Web Apps. Web Apps are as interrelated as Word and Excel. These are the online versions of all the feature-rich Office of Microsoft Office. With Office Web Apps, you can view and edit or modify and save documents in any browser.
Through Team's familiar and simple interface, users will be able to make video conferences, web conferences, and phone calls. The Microsoft team desktop client tool is available for Windows, Mac, and mobile versions of Windows Phone, iPhone or iPad, and Android devices.
Exchange Online (Email and calendaring)
Office 365 offers you a cloud-based, hosted email service, using the new Exchange platform. In it you will find all the standard services just as you want, such as mail and calendar, there are also some extra awesome features.
Every user will get the opportunity to archive emails with a mailbox with a capacity of 50GB. You can easily activate these services on your phones, tablets, desktops, and the web with Exchange. You can also integrate calendars and schedules meetings.
SharePoint Online (File storage and sharing)
SharePoint allows you to share documents with your team members. Team sites allow you to share, manage, create and publish your document on a website. You will get 1TB of OneDrive cloud storage to store and share documents and files on your PC or Mac and mobile devices.
The most important thing is that Office software is integrated with SharePoint and you can easily save your documents to SharePoint. And once you save the documents in SharePoint, you can access them from anywhere using any device. Even with a smartphone.
Lync Online (Teamwork and communication)
The most important feature of Microsoft Office 365 is Lync Online. Because this software is made with various features taken from all the options of Microsoft Office 365. This packaged software has all the features of a digital and sophisticated Office Communications, such as web-conferencing, instant-messaging, etc.
Lync is full of interesting features like voice and video calling. Lync is fully integrated with Exchange and SharePoint, allowing you to connect with team members, voice calls, IM and share and edit documents. You can host webinars, online meetings, and video calls for up to 300 users with Microsoft Teams.
Daily Necessities (Stay-at-home essentials)
Microsoft Word is a word processor and was previously considered the main office program. This is one of the best tools for writing anything. Microsoft Excel is a spreadsheet program that is actually built-in contrast to the Lotus 1-2-3 program. It works on Windows and Mac OS platforms. Microsoft PowerPoint is a presentation program for Windows and Mac. It is used to create and display slides. Microsoft Access is a database program for Windows. Microsoft Outlook is a personal data manager. This includes e-mail clients, calendars, task managers, and address books. Microsoft OneNote is a free note-taking program. It contains notes (handwritten or typed), drawings, cut-outs of screen newspapers, and audio commentary. Notes can be shared with other OneNote users via the Internet or network.
Conclusion
Various official tasks are performed with Microsoft Office. For example: Composing official content which is done with Microsoft Office Word, Accounting which is done with Microsoft Office Excel, creating a presentation which is done by Microsoft PowerPoint. The collection of information or data is done with Microsoft access.
Through this Office 365 small business tool, Microsoft is providing all kinds of services in one platform on a low budget. This is why you are now getting all your business needs in one place.
Related posts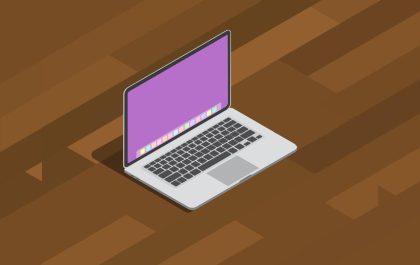 Tips for Choosing the Perfect Desktop Docked Search Utility App
Tips for Choosing the Perfect Desktop Docked Search Utility App In the business world, efficiency is the key to success….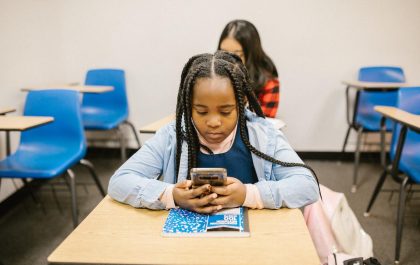 How Technology is Transforming Assignment Writing in Education
In today's educational landscape, technology is not only revolutionizing assignment writing but also giving rise to innovative solutions like the…