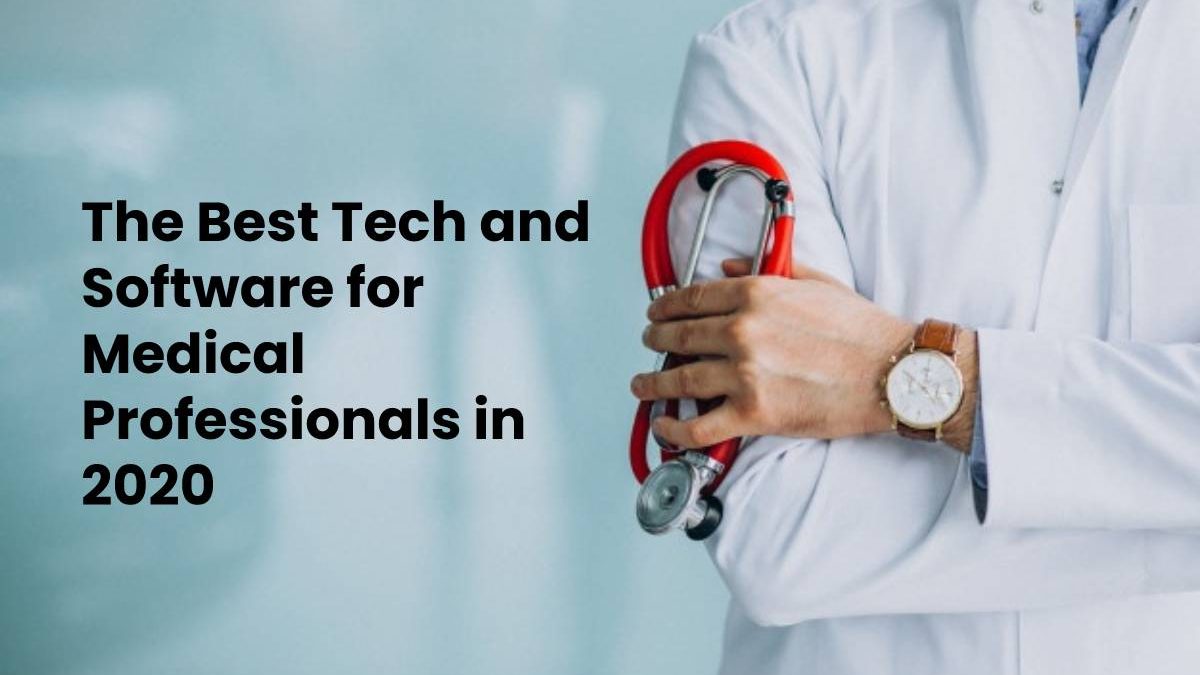 Health information technology software is a category of tools that helps medical professionals complete their tasks more efficiently and with transparency. It helps these experts manage their appointments and engage with patients better. It's also good for helping to prepare bills and track financial performance.
We've explored the medical software market and figured out what major features to look for in medical software for professionals. Read on to discover the best tech and medical software for your hospital or practice.
What Is Medical Software?
Medical software consists of tools designed to help hospitals and practices to manage data and service needs. Depending on the type of software, you can use it to manage records of a healthcare organization with thousands of patients and employees (doctors, technicians, office workers, etc.).
These tools work to organize and analyze both employee and patient data to improve patient outcomes. You may use medical software to provide long-term care and meet pharmacy needs. You can also use them for behavioral health and other specializations.
These types of software allow professionals to buy bundles. This includes patient management, administrative and clinical modules.
CareCloud
Some healthcare software can be frustrating to companies and modern medical professionals who seek to get their certifications online. CareCloud shines through tackling most problems. Customer support is always ready to help users with difficult areas of the software.
The software comes with a modern practice management control center. This optimizes financial and administrative functions. To use CareCloud, you'll need more than the drag and drop actions. This means staff may need minimal training to use it.
CareCloud offers many functionalities across many services. You can retrieve practice management, electronic health records, and billing.
CareCloud is also affordable. This makes it an ideal option for modern users looking for competitive software.
AdvancedMD
AdvancedMD is an electronic health record (EHR) software. It's an integrated suite of software solutions designed for physical therapy. Mental health, independent physician practices, and medical healthcare organizations can also use it.
Features of this software solution include:
medical billing

practice management

patient engagement tools

telemedicine functionality

reputation management
Business intelligence reporting and financial analytics are also useful features in this software.
Integrated workflows automate a patient's journey. They improve their experience, starting with telemedicine appointments or self-scheduling onsite. You can send text or email reminders to notify patients of their appointments.
AdvancedMD's automated functionality lets you verify insurance eligibility for next-day patients. The software features one of the highest levels of data security available. And it's compatible with Windows, Mac, and Android devices.
WebPT
WebPT is often considered a top rehab therapy software. It enhances patient care and fuels company growth. The platform makes it easy for therapy experts to shift from outdated software and paper to a cloud-based solution.
With WebPT, owners, directors, therapists, front office staff, and billers can access patients' medical records anytime, anywhere, from any internet-enabled device. The software eliminates possible large upfront investments (costly in-office servers, IT support, etc).
The web-based software offers a unified method to manage patient progress and documents. It provides clinic schedules, billing, and analytics reporting.
It also features a front office package with tools needed to run an organized hospital. The package includes a multi-user scheduler. This can upload external patient documents and remind patients of their appointment.
WebPT reliable billing option ensures organizations receive accurate claim submissions. This can save time. This makes reimbursements quicker and creates more time to attend patients.
NextGen
NextGen is a web-based Electronic Medical Records (EMR) software. It includes eight to twelve weeks of training and implementation You can speed this up in some instances.
The software ensures practices are using the most up-to-date system. It's user-friendly and the providers offer free training sessions to help you get up to speed fast.
NextGen offers useful features like time-saving shortcuts and customizable templates. Its dashboard features useful tools for tracking practice performance with regards to set criteria.
The software is cost-effective which makes it a worthy consideration for small practices. NextGen offers three plans. Each price is different based on whether it's a nurse or physician who's providing care.
AthenaHealth
Athenahealth is one of the best providers of tasks including:
EHR

Medical billing

Care coordination

Revenue cycle management

Patient management

Population health management
Athenahealth lets you view incoming lab results. You can also review daily schedules and patient information. Use the billing feature on its own or with the EHR's updated engine.
The software has a patient's portal to review sign forms, pay bills, and history. Reminders be delivered through email or text. Also, patients can receive alerts when test results are in the patient portal.
Meditab
With Practice Management (PM), EHR, and billing capabilities, this all-in-one software seems like an ideal option. It allows for the following:
Alerts and reminders

Patient tracking

E-faxing

Remittance advice

Claim submissions

Financial and analytical reporting
This software has many comprehensive features. Meditab remains one of the most seamless software types. Also, the software allows you to make many customizations to meet your practice needs.
What Trends to Watch in 2020?
The healthcare industry is adopting new and improved technology. This will usher in more efficiency in the field. Companies are already redefining themselves with customer-centric digital transformations.
One of the emerging technology trends is Artificial Intelligence. Machines will be able to process data with AI. They can also provide decision-making information in the same way humans do.
For example, dictation is one area with innovative health uses. Discover more about this technology.
Machine learning algorithms are also used to explore biological and chemical interactions in drugs safely. This helps to make drug discovery faster.
Deciding on Software for Medical Professionals Has Never Been Easier
The medical software market is filled with countless software solutions. They all help to solve your medical practice needs. It's true that choosing one that meets your needs can be a challenge. Medical professionals can use these comparisons to make the right decision.
We love sharing information on new technology that is helping make the world better. For more news and tips, check out our blog.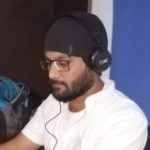 Kamran Sharief
I write about technology, marketing and digital tips. In the past I've worked with Field Engineer, Marcom Arabia and Become.com. You can reach me at kamransharief@gmail.com
Related posts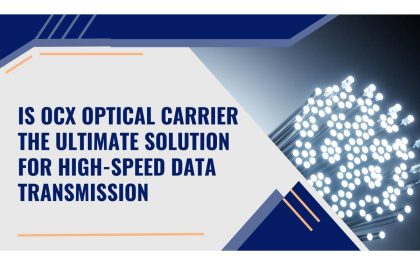 Is OCx Optical Carrier the Ultimate Solution for High-Speed Data Transmission?
OCx Optical Carrier the Ultimate Solution for High-Speed Data Transmission High-speed data transfer is needed due to rapid digital advancement….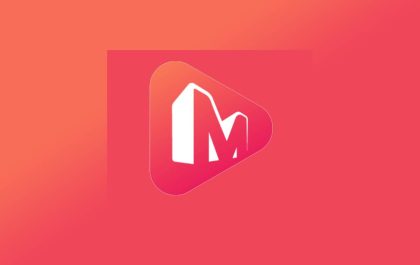 MiniTool MovieMaker Review: A Simple and Feature-Rich Video Editor
People watch videos almost every day not only on their smartphones, but also on other devices in the subway, bus,…