The recent Experian Health study examined the current state of digital access in the healthcare system and revealed that despite the increased adoption of digital tools and telehealth in recent years, both patients and healthcare providers still view the "digital door" as an imperfect entry point into the healthcare system. The study, conducted in December 2022, involved surveying 1,001 adult U.S. patients who had sought care for themselves or their dependents within the past year, as well as 202 healthcare providers.
The key finding of the study, according to the report's authors, was a warning sign indicating a worsening rather than an improving perception of access among patients and providers. Patient access, as defined in the study, encompasses various aspects such as scheduling appointments, registration processes, and coverage verification.
The report's authors emphasize that patient and provider perceptions regarding access are critical indicators of the overall healthcare experience. The study revealed that these perceptions have declined over time, which raises concerns and highlights the need for improvements in this area. The fact that patients and providers see access as deteriorating suggests that the efforts made to enhance digital access, including the implementation of medical billing software, have not met expectations thus far.
Specifically, patient access includes the ability to schedule appointments conveniently, complete registration procedures smoothly, and verify insurance coverage efficiently. However, the study indicates that patients and providers continue to encounter challenges in these areas, which contribute to the negative perception of the digital entry point.
The study highlights the importance of addressing these challenges to improve the overall patient experience and ensure a seamless and satisfactory digital access process. By focusing on streamlining appointment scheduling, simplifying registration procedures, and facilitating accurate coverage verification, healthcare providers can enhance the digital door and create a more favorable entry point into the healthcare system.
Perception of Access Experience:
The study revealed that the majority of respondents perceive the access experience in healthcare to have remained stagnant or even worsened over the past two years. The report emphasizes that considering the patient experience as "the same" during a period of unprecedented pandemic chaos indicates the need for further improvements. The finding that a significant number of respondents perceive the experience as "worse" is concerning, given the substantial budget allocations and efforts dedicated to enhancing access.
Differing Perspectives of Healthcare Providers and Patients:
Nearly half of healthcare providers believe that access to healthcare today is worse than it was in the past two years, representing a higher rate compared to patients' perceptions. However, providers have a more optimistic view of the situation, seeing it as improving at a much higher rate than patients. This divergence in perspectives may be attributed to the providers' continuous efforts to enhance access on a daily basis. The report underscores that not much has changed for healthcare workers in recent years, as they lean more towards perceiving access as "worse" or "better."
Challenge of Timely Care:
The desire to see a doctor quickly has become an increasingly important concern for most patients over the past three years. Providers face the top challenge of encouraging patients to utilize digital services designed to facilitate prompt access to medical care. Staffing shortages and patient confusion resulting from the pandemic are additional concerns for healthcare providers. Addressing these challenges and ensuring efficient utilization of digital tools are crucial for meeting patients' expectations of receiving timely care.
Challenges in Patient Access and Financial Experiences:
Patients face various challenges in accessing healthcare, including difficulties in scheduling appointments, locating specialists, and navigating the healthcare system to obtain the care they need. The study reveals that over half of the respondents who perceived the access experience as worse this year expressed their intention to change healthcare providers as a result. This highlights the significant impact of access issues on patient loyalty and satisfaction.
Furthermore, more than a quarter of patients believe that the payment process has worsened. Alarming data shows that four out of 10 patients are likely to cancel or delay care if they do not receive an accurate cost estimate. This emphasizes the importance of providing patients with reliable and transparent financial information. Additionally, nearly three-quarters of patients consider an online payment option to be very important, indicating a strong desire for convenient and digital payment methods.
From the healthcare providers' perspective, almost 9 out of 10 believe that improving the financial and access experiences of patients is crucial for the success of their organizations. However, the study reveals that more than half of the patients (65%) did not receive a cost estimate prior to their care. Nevertheless, among those who did receive an estimate, the majority found it to be accurate. This highlights the need for enhanced communication and transparency regarding cost information to improve patient satisfaction.
In terms of digital access, the majority of patients express a preference for booking appointments online. Additionally, over half of the patients desire more digital options for managing their healthcare. This aligns with the consensus among respondents from the healthcare sector who emphasize the importance of patients' digital access. This indicates the need for healthcare providers to prioritize the development and implementation of user-friendly digital platforms to meet patients' evolving expectations.
Patients have high expectations for a digital front door in healthcare, which includes features such as accurate pre-care estimations, prepayment plans, and digital payment options. Additionally, patients anticipate a multipurpose web portal that enables mobile scheduling and registration, as well as efficient communication and access to telehealth services.
In a positive outlook, healthcare providers express optimism that the situation will improve in 2023. Nearly six in ten providers believe that digital solutions have already enhanced patient experiences, and there has been successful implementation of digital communications. Moreover, more than a quarter of respondents have confidence in the accuracy of cost estimates provided to patients. These findings indicate progress in leveraging digital tools to enhance healthcare delivery.
Around 40% of healthcare providers, including those who work with RCM vendors, offer self-scheduling options, demonstrating their recognition of the benefits of empowering patients to manage their own appointments. Providers who offer self-scheduling also leverage digital channels for communication, such as appointment reminders and schedule changes. They utilize digital platforms, including those provided by RCM vendors, to communicate lab results, facilitate collections, provide preventive healthcare information, and address social determinants of health. This highlights the increasing adoption of digital solutions, supported by RCM vendors, for efficient and convenient patient-provider interactions.
The report concludes that Experian's survey results indicate a "slowly decreasing gap" between healthcare organizations' efforts to address consumerism, gain patient loyalty, and satisfy patient expectations. The benefits of convenience, transparency, effective communication, and potentially reduced costs are crucial for patients. As healthcare providers improve in these areas, patients will reward them with loyalty, leading to increased collections and reimbursements while making the financial aspect of healthcare more predictable.
Author Bio:
Nathan Bradshaw is a Senior Health IT Journalist, Researcher & Writer. With 15 years of Health reform, IT consulting, emerging technology assessment, quality programs, governance, compliance and information security experience, he is your go-to person for leveraging technology to gain competitive advantage. You can connect with Nathan at nathan.bradshaw@curemd.com
Related posts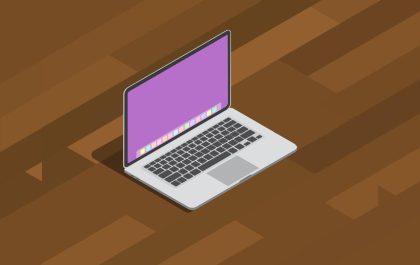 Tips for Choosing the Perfect Desktop Docked Search Utility App
Tips for Choosing the Perfect Desktop Docked Search Utility App In the business world, efficiency is the key to success….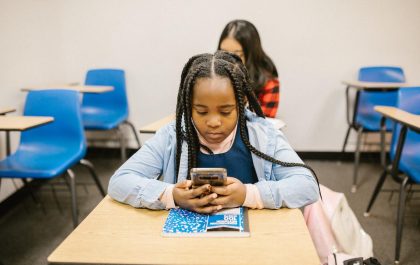 How Technology is Transforming Assignment Writing in Education
In today's educational landscape, technology is not only revolutionizing assignment writing but also giving rise to innovative solutions like the…