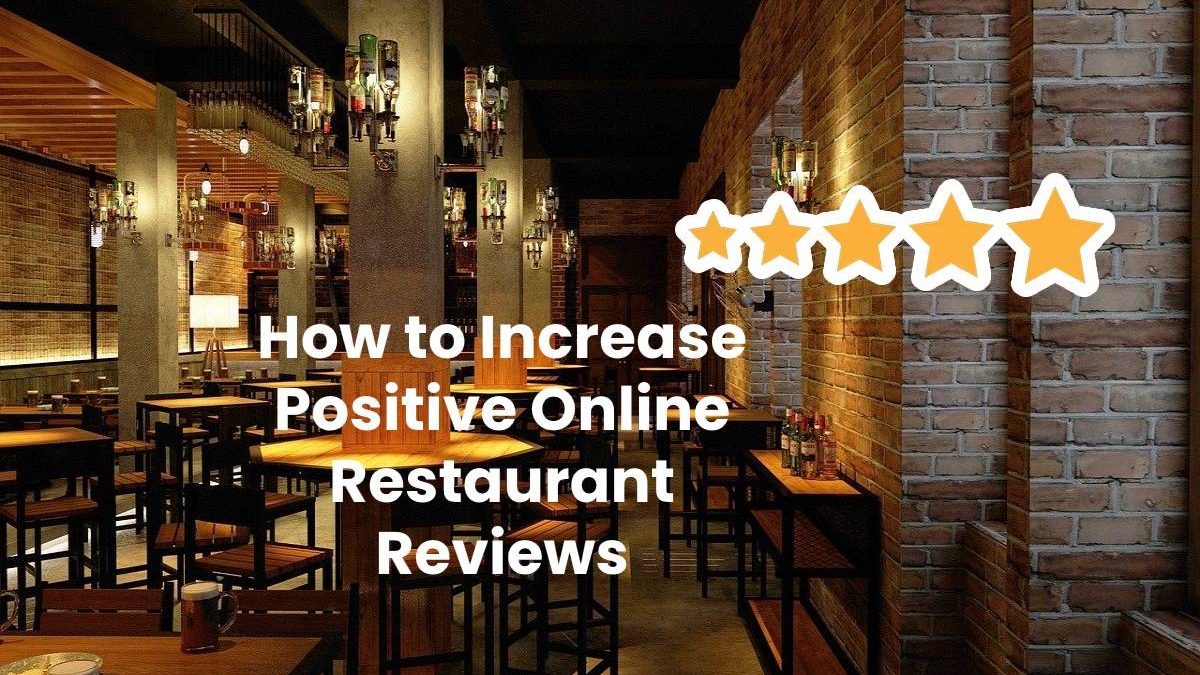 Increase Positive Online Restaurant Reviews
Why customer reviews are important?
Either for making it or for breaking it, customer reviews have an overnight influence on your restaurant. Positive reviews help in gaining more customers and in turn uplift profits. But on the other hand, negative reviews can drive people away from your restaurant.
Do you think it is not applicable to your business?
Think again!
As a restaurateur, customer reviews especially online reviews of your food business mean a lot because most people are depended on public reviews rather than food critics. The study by the National food association says that 65% of customers look at online reviews before booking a table for dining. In fact, the study even says that a majority of people won't eat at a place with a 3-stars and below rating. That is why you should care about what your customers say about your services in their reviews.
It clearly exemplifies that your brand reputation is more fragile to the feedback of your consumers just any other customer-centric business. Since at the end of the day, you need more productivity and more money, and for doing so you cannot simply sit and wait until someone posts an unpleasant review to cook up a plan of action for your reputation management.
Conventionally, people have sought recommendations and options from friends and family. But today the digital world has replaced that system and the internet has become a trusted source for those look for advice and recommendation on which restaurant to select. In fact, 87% of buyers have faith in online reviews as much as a personal suggestion.
Here are a few of the best tips and tricks that you can do to get positive reviews for your restaurant business and help your business thrive through them.
1. Frequently update your online presence on social media.
New restaurants and food outlets are opening on every nook and corner like never before. It simply implies the competition you need to outrace to thrive in this domain. One of the simple and effective ways to do so is ensuring an active online presence on social media. Social media platforms like Facebook, Twitter, Instagram show a wide range of active customers which is approximately 2.27 billion. That's more or less 5X the population of the United States, 20% of the world population, and more.
So it is needless to say the need for an active online presence. Your customers are out there 24/7 switching between these social media platforms and it is the best and penniless method to promote your brand online in the modern epoch. If you are looking for a customer review, then first of all you have to encourage them and let them know why it is important for doing so but remember don't irritate them with instant alerts or emailers or at least remind them of it.
But how can you do this?
Leave reminders in your eatery or distribute your business cards.
Embrace the reminder in your email newsletters or on your restaurant's catalouge in your takeaway marketing website.
Educate your employees to make the most of happy customers and ask them to leave positive feedback.
Don't let your social media page go unnoticed. You need to be active on it by interacting with people in a very positive way for leaving comments and reviews. Try to accept both negative and positive reviews. Positive reviews help you to maintain the quality of your service while negative reviews showcase the area that needs improvement. In addition to that, it's a considerable zone to share new menu items, images of your best employee, events, and many more.
2. Add your restaurant on review sites
There are thousands of review site out there on the internet which are extremely good for updating your presence. Google, Bing, Tripadvisor, Facebook are some of the major review sites which provide a great base for your restaurant business.
And seriously if you haven't listed your restaurant on any of these platforms, stop reading this blog right now and do it first! It just takes a maximum of 10 minutes to create a profile on them.
Hope your done your listing by now, so let's continue!
Since it is really simple and less time-consuming, do comprehensive research and find out the top-rated review sites, and started adding your business. Doing this daily will surely help you to outrace your online competitors. Another important thing about listing is that it can be done by anyone, or even your friends or family can add your business to such listing sites. Since it can be done by anyone, it is necessary to claim it. Claiming your listing is the procedure of declaring the review site that you are an official spokesperson of that business. Claiming your listing secure that you get alerts when someone leaves new feedback and gives you the ability to respond to it instantaneously.
3. Simply ask your customers to review the service.
Adding your business to the review site is an important thing still the task is not finished here. Encourage your customers to get involved with your business by adding feedback about the service. Make sure you are asking for the review at the right moment. If you ask a customer for rating the service at the wrong moment, it could end up leaving a negative review that a lot of people may read when thinking about whether or not they want to buy food from your restaurant. The easiest technique to get a review for your service is to unambiguously request your customers nicely without being too anxious or demanding.
So when can you ask for a review?
Or is there any perfect time for asking for a review?
There is actually no accurate or perfect time for asking for a review but there are certain situations that are favourable for asking for a review and end up getting a positive one.
When they experience a successful online ordering service or dining service from your restaurant.
Whey they re-order any particular dish from your restaurant.
When they tag your brand in their social media accounts.
If they are referring your brand to other buyers.
There are so many restaurants with online ordering services in the market, still, if they are browsing your online platform for checking the menu or delivery options then you can surely ask for a review.
There is no need for giving offers like " 50% OFF FOR 5-STAR RATINGS" it clearly shows insecurities and doubtfullness about the quality of food and service you provide. Another way to ask for a review is by providing your business card and ask feedback after providing an excellent service.
4. Keep your focus on stars
The star rating is highly essential because there is a particular group of customers who never read the whole review instead of that judge your service on the basis of star ratings. If you didn't have enough star rating then you can say goodbye to your customers forever. Even a small change in the rating can improve the overall growth of your business by at least 10%. It is just a number game.
For example, If you have only 37 positive reviews in a total of 200. Then the star rating will jump from 4.4 to 4.5! Just having only 37 positive reviews will help you to gain a 1 point increase to your star rating.
To create more positive feedbacks, you need to inspire your customers. But do you know how to achieve it?
Find out most review posting sites by your customers and in most cases, it should be the one that we discussed early as the top review post sites. By now you created your profiles on it, right?
Don't feel my reluctance in asking for a review from your customers. But don't force or irritate them. Ask politely after providing an excellent service.
Responding to every feedback is necessary, doesn't matter even it is negative or positive. If it is a positive review, thank that person for encouraging your services. On the other hand, if it is a negative review, just apologise for the inconvenience and rectify it.
Sharing the positive response to your service on social media is the best way to attract more customers to your restaurant. Since people are spending most of their time on online platforms, sharing the good news about your business can play as a promotion even without spending any money.
5. Build a good relationship with your customer
Always remember the phrase "Customer is your king". Use takeaways and restaurant software to find out the regular customers and try to build a good relationship with them. Because such long- term relationships are necessary for business growth. But, of course, they can't be built overnight. Just like every other relationship, nurturing and encouragement are needed for maintaining it. Now it is not all about customer acquisition, it's more about customer retention and what takes place with the sale that makes you sustainable in the market.
But how to build a good relationship with your customer?
Communication! As simple as that.
Whenever you are making an interaction with the customers remember you are representing your brand. Your tone, way of speaking, gestures everything matters!
Depends on the customer and the situation, personalise your approach with warm greetings.
Make your customers feel like they are important and their needs are taken care of.
Always it is not all about the food you served it more about the whole experience you offered.
Keep your bond alive with the customer by providing alerts about loyalty programs and discount offers.
Be a good listener and take the orders precisely
People usually never encourage a misplaced order or even a wrong order. Listen carefully to understand their needs and prerequisites. You can also use the help of innovative POS systems to accomplish this purpose without any human error. Since a restaurant point-of-sale system will accurately generate the customer orders and showcased them on the kitchen display.
Communicate well and communicate frequently
Just building a good relationship with the customer is not enough, maintain the same is much more important. For that, you need to invest your time as well as efforts. Ensuring that your employees are communicating with the customers often through different platforms for maintaining a good relationship. Whether that's by communicating by means of newsletters, emails, answering queries, or even responding back to reviews on social media, keeping those interacting channels open and active all the time so it can make a world of difference with how your buyers connect with your brand.
6. Understand customer psychology
The quintessence of customer service psychology is associated with customer contentment. You can only enhance your customers' satisfaction after getting a good understanding of their needs. Listen, value and care about their problems and rectify them. "Thank you" and "Please" are the two important words that you necessarily need to add to your dictionary. Use empathetic statements like "I'm sorry to hear that" will help you to deal with complaints and negative reviews. When buyers are satisfied and happy with your service then they become your loyal customers to your brand. Building good customer relationships is an important business objective. Adopt innovative and advanced techniques to achieve customer relationships.
How to handle negative reviews?
Of course, you can't make everyone happy! Accept it!
Doesn't matter how hard to try to please your customer, some will never ever get satisfied! How do you deal with such situations?
First and foremost act professionally and accept it in a positive way. Fighting back is not necessary always. A single negative review will never hurt your business but if you don't know how to handle the situation then it may hurt your business. Try to solve the problem offline. Of course, it is necessary to respond or address the issue online, so that other customers will understand your concern about your customers. But don't go down low by playing back and forth online.
Remember failures are the stepping stones towards success. Accept it, Rectify it, Move on!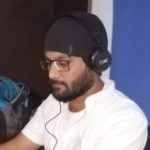 Kamran Sharief
I write about technology, marketing and digital tips. In the past I've worked with Field Engineer, Marcom Arabia and Become.com. You can reach me at kamransharief@gmail.com
Related posts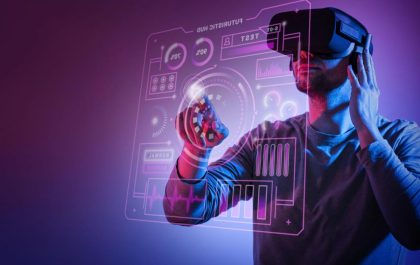 Top 10 Business Tech Trends of 2023
For organizations to succeed in the fast-paced world of technology, being ahead of the curve is crucial. Staying current on…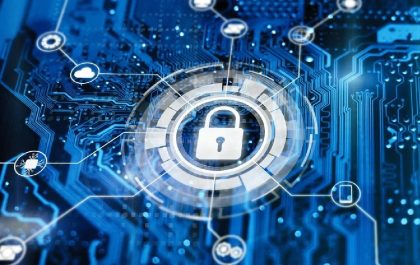 Cyber Security Behind NFTs: Are You Safe?
With the rise of cryptocurrencies, we've seen all kinds of digital assets hit the market. NFTs were a craze a…