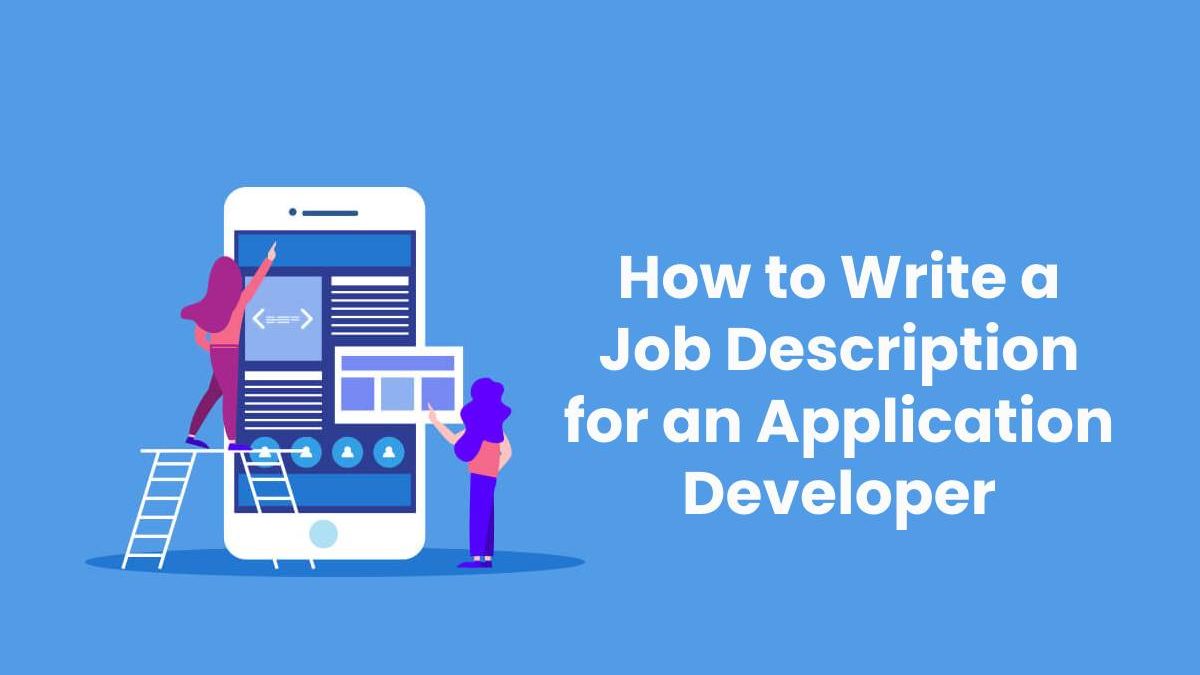 How to Write a Job Description for an Application Developer
Job description is essential for the recruitment process. If you want to attract the best talent, you must create a job description that will resonate with potential applicants. They help potential candidates understand what is expected of them, weed out those not qualified or interested in the position. Job descriptions also provide a framework for employees to know how to work with their colleagues and supervisors.
Whether you want to hire an iOS developer or an Android developer, you have to write a job description for them. If you're going to build a mobile app, you need a perfect Android developer job description. To create a job description to hire a competent app developer, you have to consider many things. This blog post will provide some tips on how to write an application developer job description that will help you have the right app developer for business. So, let's dive into it.
Describe Your Company Briefly
It is essential to let the developer know about your business. If they are interested, then only they will read further on the job description. Let them know if you are an enterprise or a startup company? Where do you operate in the world? What type of industry is it like entertainment and media, finance and banking, healthcare, or something else? Also, let them know what you are offering. Is this a full-time job or an internship?
Describe your company's products and services briefly. It will help the developer to get a clear picture of what you are offering. Mention the job location. If they are willing to relocate or travel for work, then let them know about it. It is an important factor when you are hiring mobile app developers from different locations across the globe.
Explain Job Role & Responsibilities
You have to mention clearly, what is your business requirement for this role? What does he need to do in their job description? Also, include some important responsibilities of an app developer that helps them know how they will contribute to the organization.
You can mention if they will be asked to update or expand some features of an existing application. If you are developing a new one from scratch, let them know to visualize their tasks.
List Out Essential Skills & Key Attributes Required
While writing an Android or iOS developer job description, you have to list essential skills and key attributes that an app developer must possess. If they are not able to meet your requirements, you should consider other options.
Understanding of Technical Expertise
The most important skill that an application developer needs to have is technical expertise. He should have a sound understanding of the mobile platform. Also, he should have an in-depth knowledge of the development tools used to build applications for the various platforms.
Ability to Complicated Solve Problems
Another vital skill that you need is problem-solving ability. Developers will face many challenges while developing new features or updating old ones on an application. They have to find out the best possible solution for these problems. In some cases, the app may crash due to a bug that can affect users' experience with your product or service. A developer needs to be aware of all such issues and try to mitigate them by finding an effective solution.
Creativity & Unique Thinking
An application developer should be creative and must have unique thinking. They need to visualize new features that can enhance user experience. Sometimes, an existing feature may not work in a particular manner, or users face some issues. A developer needs to find the best possible solution for such problems creatively, which will benefit both their business and customers at the same time.
High Emotional Intelligence
It is another vital requirement for an application developer to have high emotional intelligence. They should handle all sorts of situations while working with their colleagues and clients without emotionally affecting them. It will help him deliver his best work in a peaceful environment, resulting in more productivity. It will be beneficial for the growth of your business.
Knowledge of Programming Language & Frameworks
The application developer should be proficient in the programming languages required for mobile apps. Programming languages such as Java, Objective-C, and Swift are the most common languages used to develop apps. Within each platform, there may be additional programming languages that are required to build the apps. So, make sure you mention all such languages in your job description and let them know which ones will be required for work.
Excellent Communication Skills
One of the most important requirements is excellent communication skills. Since mobile app developers have to work with various teams in an organization, they need to communicate clearly without any problem. It will help all members work together for successful project delivery on time and within budget constraints. Communication skills are also necessary to address clients' queries and resolve their issues.
Ability to Analyse Problems & Provide Solutions
Application developers should find solutions for all sorts of problems that may arise while working on an app. For example, if the application crashes due to some issue or there is a bug in it that is affecting customers' experience with your product or service, they need to analyze such problems and suggest ways by which you can resolve them.
Multimedia Designing Tools
It would be best if you also considered mentioning multimedia designing tools that are used to design visuals for mobile apps. Commonly, these include Photoshop and Illustrator, which help developers create better graphics without any problem. They can use these tools to enhance the user experience with their product or service by creating beautiful-looking designs on the application screens.
Mention The Required Qualification
Depending on your requirement, you can mention the required qualification for developing applications. It may be a four-year bachelor's degree in computer science or any related field with two years of experience. You can also write about certain certificates that the candidate should have, such as Certified Software Developer (CSD) from Apple or Google Android Certifications. You should also mention the total years of experience they should possess and whether they should possess any other certificate related to their work.
Related posts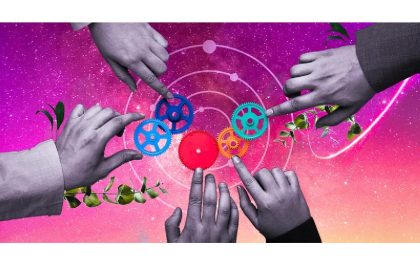 Streamlining Innovation: How Innovation Management Software Drives Efficiency
As business trends evolve quickly., innovation is the key to staying competitive. Companies that can consistently generate and implement innovative…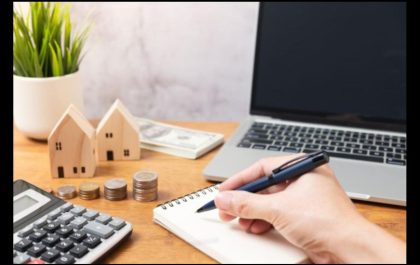 Calculating Your Way to Homeownership: 5 Ways a Loan Calculator Helps You Decide
So, you're thinking about taking the plunge into homeownership, but the thought of crunching numbers and navigating the complex world…