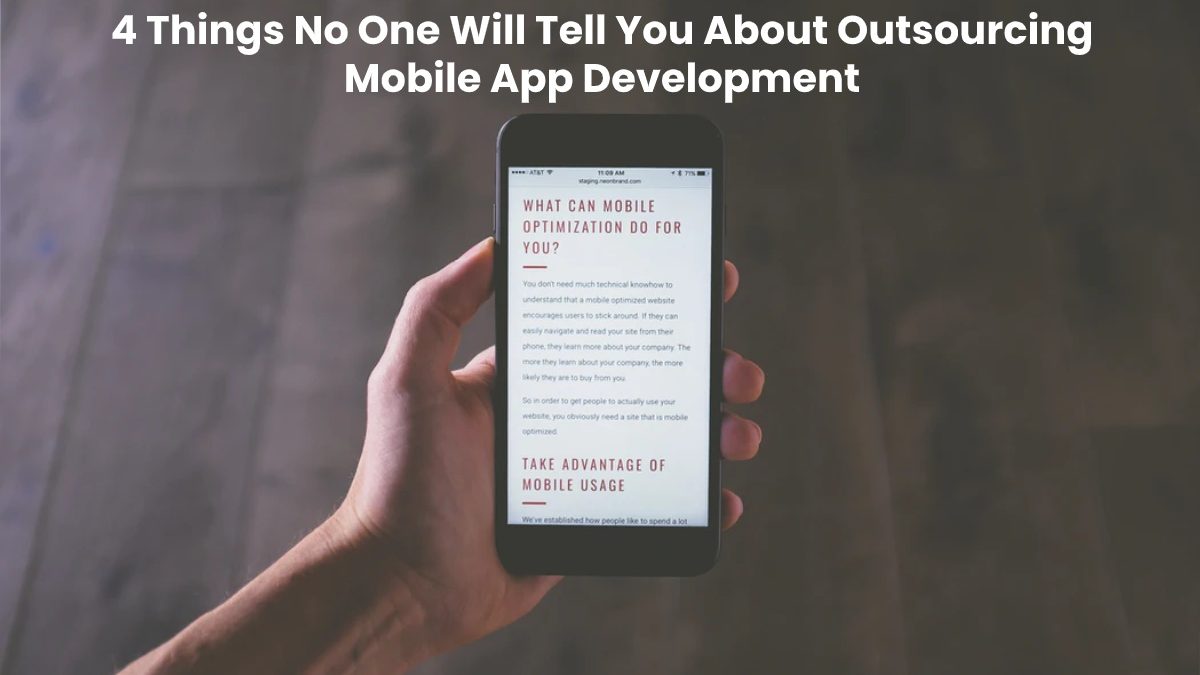 Outsourcing Mobile App Development: Did you know? Outsourcing is a good idea. Yes, you can choose to outsource your mobile app development services. Surprising, right? You must have heard many buzzes related to outsourcing, and people usually talk pessimistic things as far as outsourcing a department is concerned. Have you ever wondered why? There is no denying that nothing can beat the services offered by an in-house team, but Outsourcing too has advantages. You acquire several benefits when you choose to outsource app development. Let us know more about outsourcing mobile apps in the article.
Outsourcing has several benefits from its side. Well, when people hear outsourcing for the first, they have an image set about it in their minds. To know a few of them:
I will be outsourcing to a startup company with a minimal budget and is striving to save funds to grow their business.
The company has a group of founders who initially started with their app development projects but were unsuccessful in pulling it off. They have accomplished things and have reached halfway through, but now need someone else's support so that the remaining task is achieved.
Pros of Outsourcing
Aren't you aware? There are plenty of benefits that outsourcing has to offer. Long lost are the days when people used to judge every second company that works on outsourced projects, but nowadays, almost every organization follows the trend. Outsourcing has made several lives a lot convenient.
Let us know a few reasons why you should go ahead with outsourcing mobile application development to a reliable company.
You get a complete team assembled to provide efficient services right away.
They work on everything and make it more formalized. This includes cost, the scope of work, etc.
Outsourcing is a much cheaper option than hiring your in-house team.
Diverse specialists with years of experience in the industry. They provide round the clock services, and always to help during emergencies.
You get some highly skilled and talented developers who develop robust applications.
Their entire development process is organized so that they carry out the task effortlessly.
You will not have to train your staff with the latest technologies introduced.
A few people have ingrained a bad reputation for outsourcing. But, to take you into more detailed concepts, outsourcing is beyond such things. You cannot prove the fact that low quality is always associated with lower pricing.
You will see a plethora of companies is choosing India to outsource their app development. Do you know the reason behind it? Labour is cheaper in India than any other country, and on top of that, you get satisfactory results. What else do you want? It is now time that companies should change their opinions that are engraved in their minds related to outsourcing. Let us burst old myths, and know a few new facts.
Going Global
With outsourcing as an option, you can conveniently choose a company located in a different country. Technology is not something that is restricted to boundaries, and you should not limit app development as well. With the evolution of technology, the boundaries set by people are blurred, and it doesn't come in between.
When you are outsourcing app development to a different country, your applications get the global touch, and it receives attention from a worldwide audience. However, when you plan to outsource work to a different country, ensure that you have researched well. Check reviews, portfolio, experience in the industry, etc. Then pick one that you think is reliable.
Your App will rise even after paying Low Price
You will have to agree with me. No matter how much budget you have to get an app developed, you would be happy to save money. With an in-house team, you will have to get an application developed from limited people who are adept at similar skills. Whereas, when you outsource, you obtain adequate options.
The company has varied tech so that they are capable of equipping your application to the extent possible. All you need to do is, be smart in picking a company with whom you want to work, and stay vigilant while hiring.
Twin Apps
Many people have an image in their minds that reputable companies don't develop identical applications and work on such projects. Doing so may degrade their brand image. They are only left with the option of outsourcing. You should know the fact, and take it as a warning that no matter whether you choose an in-house development time, or are outsourcing, you will not get what you work for.
People have ingrained a lot of misconceptions about app development in their minds. By now, you must have gathered some positivity about outsourcing. Consider taking the risk of outsourcing if you have not tried it ever before. However, you need to take care of a few things when you choose to outsource to a company located in a different country.
A few things to consider while Outsourcing
Time Zone – When you outsource to mobile app development companies from a different country, you should not forget that you will have to keep track of two varied time zones. It is often tricky to handle SCRUM and Agile methods when you both are in various time zones. Stay prepared for such challenges as you will have to deal with them almost daily.
You get what you pay for – When looking for a company to outsource mobile app development, price should not be a constraint. Being too tight on a budget is quite a clich. There are possibilities that you might get extremely low-quality services if you are looking for a company that provides development services at cheaper rates.
You are already aware that outsourcing in itself is a very cost-efficient method. It costs much less than what you would incur with an in-house team. If you try to save even more, then it is not a great idea. This will not help you in any way; rather, you may waste your money on something you were not looking for.
Communication
Communication is the basic factor with the assistance of which the management, the team, and also the founder obtain several benefits. Outsourcing becomes an effortless task if the barriers of communication and varied cultures eradicate. Choose to stay precise on the communication side. Be sure and specific about what you are looking for.
If not, you may have to go through many back and forths to achieve what you desire. Keep communications short and clear so that your outsourcing partner can work efficiently.
The Bottom Line
The task of outsourcing mobile application development is an easy task. One of the most tedious tasks involved includes finding just the right company. When you set out to look for a good option, you will find numerous companies and individual developers as well. Moreover, outsourcing is vital if you want to develop an application that tells more about your company's reputation and, at the same time, doesn't pinch your pocket. Your resources and time may not run enough to accommodate the process of app development.
You have another better option that will help you attain what you are looking for, Outsource!
Author Bio
This is Sharon Winget, Staff Writer with GoodFirms, a review and rating platform of top IT companies & software. A tech geek at heart, I firmly believe technology can transform societies. I enjoy blogging about web design, email marketing, and content marketing.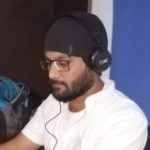 Kamran Sharief
I write about technology, marketing and digital tips. In the past I've worked with Field Engineer, Marcom Arabia and Become.com. You can reach me at kamransharief@gmail.com
Related posts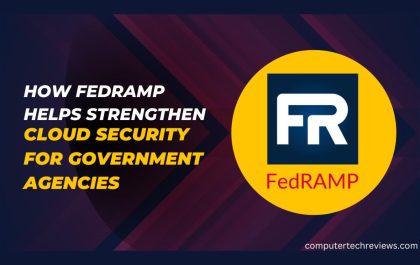 How FedRAMP Helps Strengthen Cloud Security for Government Agencies
In an age where digital transformation is reshaping the way governments operate and deliver services, cloud computing has emerged as…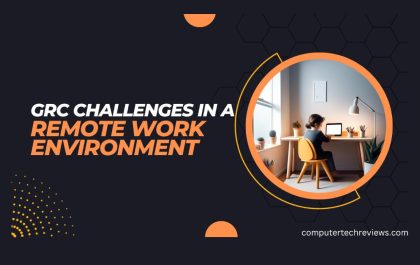 GRC Challenges in a Remote Work Environment: Navigating New Risks and Opportunities
The global workplace landscape underwent a seismic shift in 2020 when the COVID-19 pandemic forced organizations to rapidly embrace remote…