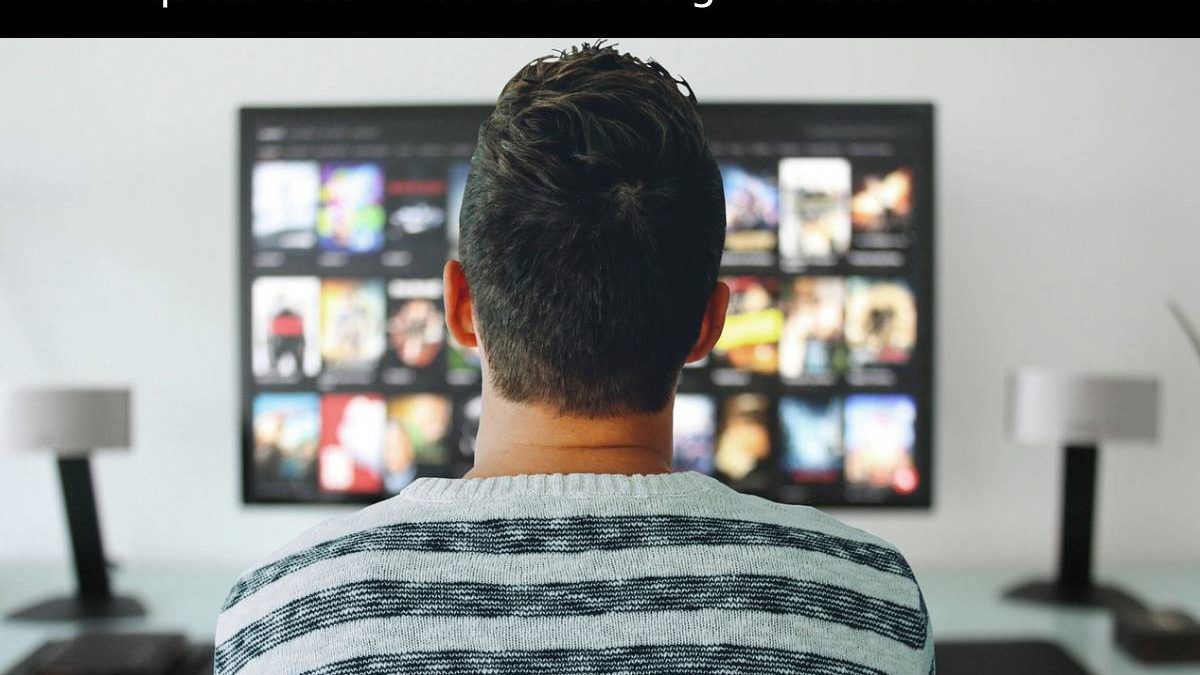 What Are the Best Free Streaming Sites for Movies?
It's getting harder to tell where the best free streaming sites are in a landscape that's saturated with quality content. Why do you even need cable anymore?
In a word, you don't! But to get the type of movies, series, and events you deserve, you have to know where to look. In the following article, we are going to show you where to find them and how to avoid paying a single dime in the process.
What Is the Catch?
Well, before we oversell it — if that is even possible — we should mention a few caveats. Some sites are highly-specialized. As such, they may not have as wide of a selection as you would like.
Additionally, there may be marginal functionality on some platforms (i.e., downloads only, few filtering options). And if you don't like commercials, it's difficult to find a comprehensive source that gives you everything you're looking for free-of-charge (legally anyway).
Desktop computers have several workarounds and a VLC download for Mac can help Apple users. But for straight-forward streaming, look no further than the following options.
#1. TubiTV
TubiTV allows you to set up an account to keep a running watchlist of the ample content available. But it's a true free movie streaming sites with no sign up if you just wish to pick something and watch.
The types of movies you'll find on TubiTV include new releases, obscure genre, and television programs, and even a section for movies that are "Not on Netflix." That's because it's hard to find anything on many of these sites that are not on the streaming giant. But TubiTV makes it easy to figure out what that content is.
#2. Vudu
Walmart backs the Vudu platform, which sells HD movies online for reasonable prices. But they don't neglect the free offerings either. It's pretty common to find select episodes or seasons of popular television on Vudu as well as free ad-supported films.
#3. Hoopla
Hoopla isn't exactly a free movie streaming without sign up website but it does enable you to access free content (i.e., television, movies, documentaries, etc.). What's available on it?
Hoopla coordinates with participating libraries. So if you like the selection at your local library, you'll like Hoopla. You'll just need an active account to capitalize on it.
#4. IMDb TV
A latecomer to the free streaming services market, IMDb TV has made an immediate impact. We suppose it was only a matter of time before the premiere movie and television encyclopedia offered some content for free. While limited in selection, there are always some recognizable titles available free-of-charge.
You might run into a lot of parity with Netflix and Hulu here, but at least it won't cost you anything! Look for IMDb TV's streaming app on Roku, FireTV, and other popular streaming devices.
#5. PlutoTV
PlutoTV is a wonderful smorgasbord of content that provides free ad-supported access to sports, music, television, news, and film. You can't rent movies online through PlutoTV, but with the completely free selection, why would you need to?
A nice perk PlutoTV has added is the ability to watch any of its television series or films on-demand. If you're not the appointment-television type of viewer, this is a welcome addition.
#6. Popcorn Flix
Popcorn Flix is a free Netflix-like alternative. The user interface is free of bells-and-whistles, more so than the streaming giant. But it still delivers a lot of great action, adventure, family, and suspense fare. And Popcorn Flix doesn't charge for anything, though you may have to sit through a commercial or two.
#7. Shout! Factory TV
Shout! Factory TV cut its teeth as a DVD and Blu-ray distributor specializing in the cult, horror, and old-school television content. The streaming service offers much of the same free-to-viewers. It also runs a normal "television schedule" on the PlutoTV app.
#8. Crunchyroll
Crunchyroll is the hotspot for top-tier anime content. This Japanese form of animation offers something for everyone, from children's entertainment to hard-edged action and horror.
Whatever you're after, Crunchyroll is the forum for it, and it costs you nothing. So why not give it a try?
#9. The Roku Channel
Primarily known for its world-class streaming hardware, Roku launched its own streaming platform in 2017, giving device owners a chance to try out lots of TV and film content for free, though there's also a paid option if you'd like to rent or buy first-run, commercial-free movies.
And while Roku does not own or endorse every channel in its Channel Store, it has enabled a number of free streaming services over the years, including some of the other ones on this list. Popcorn Flix comes to mind.
#10. ABC
ABC, CBS, NBC, and FOX have all been bit by the streaming bug. But out of those available options, ABC is the most generous. They offer lots of free-to-play content as well as entire runs of some of their catalog library.
#11. CW Seed
CW Seed is limited in what it chooses to offer. After all, it's still a subscriber-based cable channel. But you can get quite a taste for what they have to offer through free episodes of popular television series like Ghost Whisperer and Blade: The Series.
#12. Comet
Comet may not be for everyone. But if you were born in the late 1970s, early '80s, or anytime before, then there's a good chance you're going to love it.
Not only does it deliver a lot of familiar television, cult, and horror/sci-fi, it does it without charging viewers a dime. You can also check out their live television channel through paid channel lineups like those offered by YouTubeTV.
#13. Charge!
Charge! is owned by the same folks behind Comet. The only difference is that it specializes in action, adventure, war, and western films. Definitely a good choice for the high-octane viewers who don't mind the content being primarily long in the tooth.
#14. Internet Archive
The Internet Archive is a place where you can view old webpages, play thousands of old-school video games, and, yes, watch video content. Most of what you'll get through the Internet Archive is public domain fare, so expect a lot of schlock and noir films.
#15. bynwr
Nicolas Winding Refn, the mind behind hardcore films like Drive and Only God Forgives, selects a handful of obscure films each month. His bynwr platform (by NWR, get it?) restores each film and makes it available free-of-charge to the public.
If you've ever seen the types of films Refn makes, then you'll have a decent idea of what to expect. Good luck!
#16. FrightPix
Big horror movie fan but not willing to spring for the $4.99 a month it takes to access Shudder? You'll appreciate FrightPix, which is an extension of the Popcorn Flix platform for genre lovers.
Don't expect a lot of first-run horror or suspense movies here. That said, if you believe the glory days of horror were the '70s and '80s, then there's plenty here to watch and love.
#17. Crackle by Sony
Sony's Crackle launched in 2007 as Grouper but broke big onto the scene with the premiere of Comedians in Cars Getting Coffee, a partnership with standup giant Jerry Seinfeld. That show has since left for Netflix. But Crackle continues to deliver original content, classic television, and blockbuster movies in an ad-supported format.
#18. YouTube
YouTube started out as a free user-generated content platform. It still is that, to some degree, even after original programming successes like Cobra Kai, the sequel series to the original The Karate Kid, and its popular cable platform YouTubeTV.
Even though YouTube charges for a lot these days, you can still find more free content than you'll ever be able to watch. From movie options — both legally and illegally distributed on the platform — to hours of jazz music and sleep hypnosis, there is literally something for everyone under the sun.
#19. Top Documentary Films
This is what it sounds like: great documentaries you may or may not have heard of, costing you nothing. If you like infotainment, this is a great addition to your list of preferred streaming providers.
#20. Classic Cinema Online
Classic Cinema Online isn't going to be airing multiplex content anytime soon. But if you love classic creature-features, mysteries, comedies, and dramas, you'll be able to find something on here you enjoy. Similar platforms include Movies Found Online, Free Movies Cinema, Retrovision, and Big Five Glories.
These Best Free Streaming Sites Will Make Cable a Thing of the Past
Once you know where to find the best free streaming sites, it gets more difficult to justify the expense of cable. So make a list of the ones you'd like to try and give it a month or so. The only change you're likely to notice is the additional cash in your pocket.
Happy viewing! And while you're here, make sure you check out some of our other posts.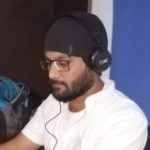 Kamran Sharief
I write about technology, marketing and digital tips. In the past I've worked with Field Engineer, Marcom Arabia and Become.com. You can reach me at kamransharief@gmail.com
Related posts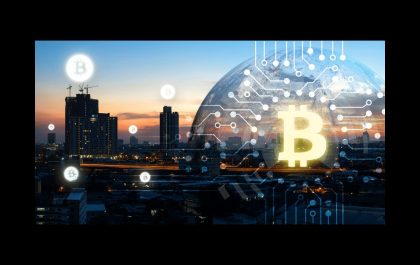 Empowering Bitcoin Users in DeFi: Harnessing the Potential of renBTC
The world of decentralized finance (DeFi) has been revolutionizing the financial landscape, providing individuals with unprecedented control over their assets…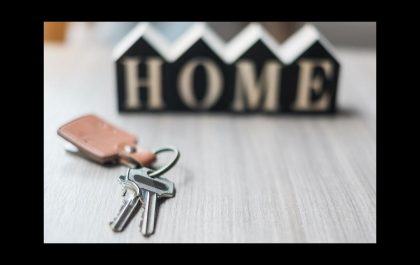 5 Tips When Purchasing Your First Home
Home ownership is a big financial commitment and there is a lot of information to take in. These 5 tips…