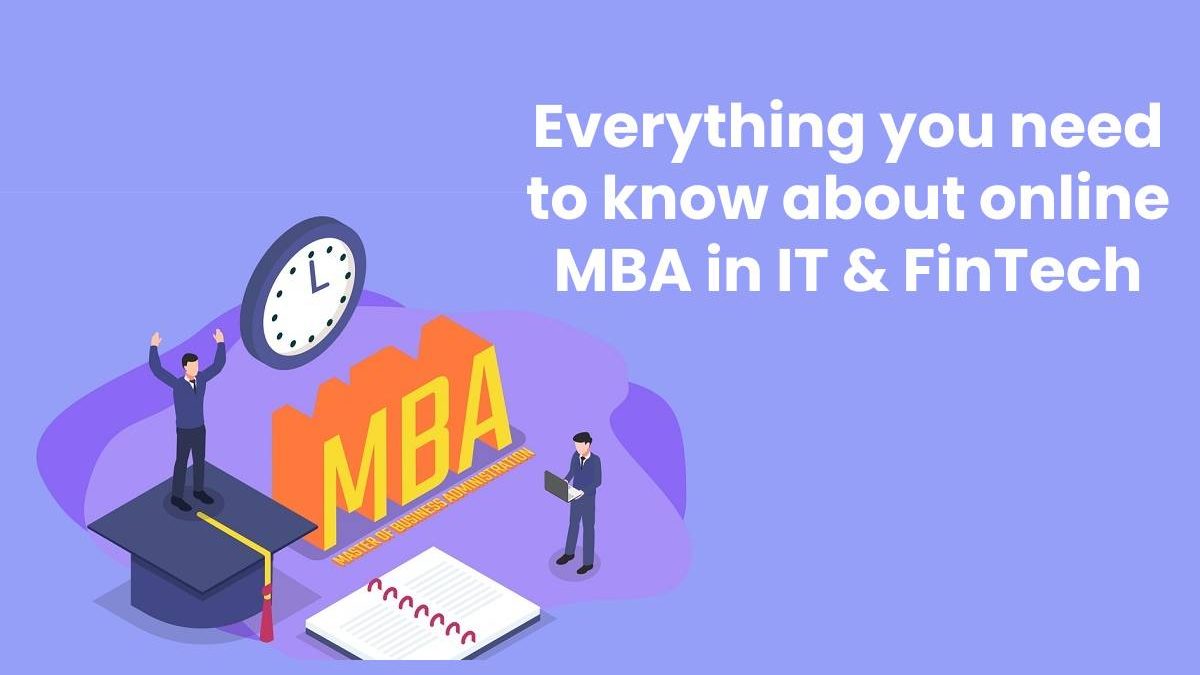 Wondering about the scope of an MBA in IT & FinTech? Look no further and check out the article to know more about it.
FinTech, often known as financial technology, incorporates advanced technologies into financial service products to enhance client use and delivery. This expanding industry uses technologies to optimise financial operations. From mobile banking and insurance to cryptocurrency and investment applications, FinTech has endless applications.
MBA in IT & FinTech is a two-year postgraduate course of study that aids students in establishing a link between administrative and creative financial technology progress and its application in the financial services sector. This course is for you if you want to advance your understanding of financial tech, deep learning, blockchain, and advanced analytics or if you want to discover more about the industry so that you can work in it in the future. This program gives students a working-learning atmosphere, ensuring that they will have no trouble in the future finding employment in the FinTech sector.
Benefits of online MBA in FinTech
The candidates in the program will gain the essential skills and attitudes to explore prospects and develop their FinTech enterprises. The following are some advantages of pursuing the course:
The Finance industry has adopted advanced technologies and is growing quickly. If you reject emerging tech or continue believing in conventional transactions, you will become outmoded in a year or two. Thus, taking a FinTech course is an excellent way to stay current on the market conditions and trends.
Today's accelerated pace of technological advancement makes FinTech training essential for performing your role efficiently. Knowing more about financial technologies will give you a competitive edge, and you can outwit your competitors.
A holistic view of the industry is required if you want to succeed and thrive in the FinTech sector, and this can only be attained through an extensive FinTech certification program.
Benefits of studying online MBA in IT
Learners can comprehend, assess, and benefit from online MBA in IT & FinTech programs.
Opportunities in various sectors
The financial services industry needs people with the right skill sets and understanding of how these new techniques can be employed in this industry. For MBAs in IT and FinTech, there are several employment opportunities across many sectors, such as
Artificial Intelligence and Machine Learning
Blockchain and Cryptocurrencies
Cybersecurity
Data Science
Mobile App Development
Risk and Compliance
E-wallets and Payments
Wealth Tech and Robo Advisors
Peer-to-Peer lending
Money Transfers

Learn in-depth about IT
Students will have the chance to get hands-on expertise on IT topics through the MBA program's IT elective. Database management systems, technology management, software engineering, e-commerce, blockchain, FinTech payment systems, and ERP are a few technologies that will alter how the financial industry functions. Graduates with an MBA in IT and FinTech will be equipped to grow professionally and keep up with the times.
IT and financial technology fields are intermingling and witnessing the emergence of an exhilarating segment. The popularity of electronic wallets, immediate loan choices, and cryptocurrencies have caused the IT and FinTech industries to grow rapidly. FinTech and IT management experts can access various local and international employment prospects.
Trends shaping the future of FinTech
The following trends will probably define the direction of the FinTech sector.
Customers in personal finance have asked for straightforward digital access to their accounts more frequently, especially on smartphones. Nearly all banks now offer mobile banking facilities, thanks to the advent of "Neobanks," or digital-first banks.
The urge for cashless transactions seems expected to grow in this pandemic-affected market, opening up more chances for companies that offer e-wallets. Digitally integrated operations would assist the firm in gathering data and enhance the number of transactions. Thus, it can produce additional sources of income, unlimited bandwidth offerings, and it will help develop low-cost business practices.
Wealth management industry
FinTech startups have revolutionised the wealth management sector, creating money for consumers quickly and at a reasonable cost. A dramatic increase in online platforms has defied conventional business structures and brought ground-breaking technology. As a result, the role of digital wealth management is advancing quickly and has a promising future.
Reason to choose Online Manipal for MBA in IT & FinTech
An online MBA offered by Manipal University Jaipur (MUJ) equips participants with the latest technologies and innovations in IT and finance. This program will strengthen your competence, help develop your management abilities and widen your corporate connections. The recruitment assistance services offered by Online Manipal help provide future opportunities to students. Students can benefit from the group of experts, educators, and alumni as they develop their professional networks and get ready for interview sessions. The following are among the major advantages of enrolling in MUJ's online courses:
Attend online lectures over weekends – Take online classes during the weekend at your leisure.
Continuous assessment – Learn and practise with continuous assessments, which will help you figure out your weak points and improve them.
Digital learning – Complete your course entirely online with digital learning methods.
Case studies and assignments – Case studies and assignments will help you grasp topics better.
Project – Work on projects to put your learning skills to the test.
Conclusion
The FinTech sector provides a compelling avenue for those looking for a new venture and tremendous prospects for professional growth and expansion. This industry is a great place to work while honing your talents and launching a successful long-term career. Prospective employees work in a highly interactive and collaborative environment. Upgrades are frequent in this constantly shifting environment, and some businesses provide generous salary packages to attract new employees.
Getting an MBA in this domain is a great way to safeguard the stability of your financial prospects. But it's essential to pick an MBA program capable of providing you with a thorough understanding of the field, such as the specialised MBA programs offered by Manipal University Jaipur. So, hurry and enrol in this online program for a promising career.
Related posts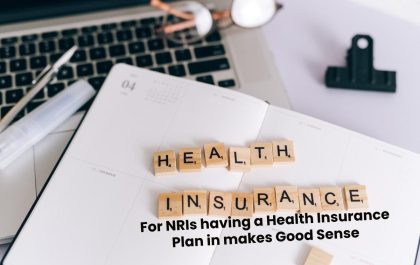 For NRIs having a Health Insurance Plan in makes Good Sense
Introduction Living as a non-resident Indian (NRI) comes with its own set of challenges, and one of the most crucial…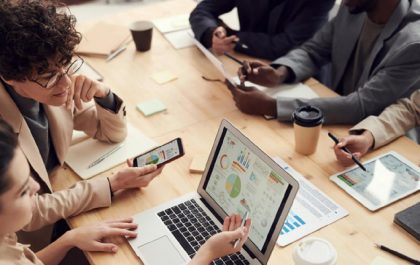 Measuring Success: Assessing the Impact of Collaborative Learning Benefits
Collaborative learning, at its core, is an educational approach wherein individuals work together to achieve shared learning goals. This method…