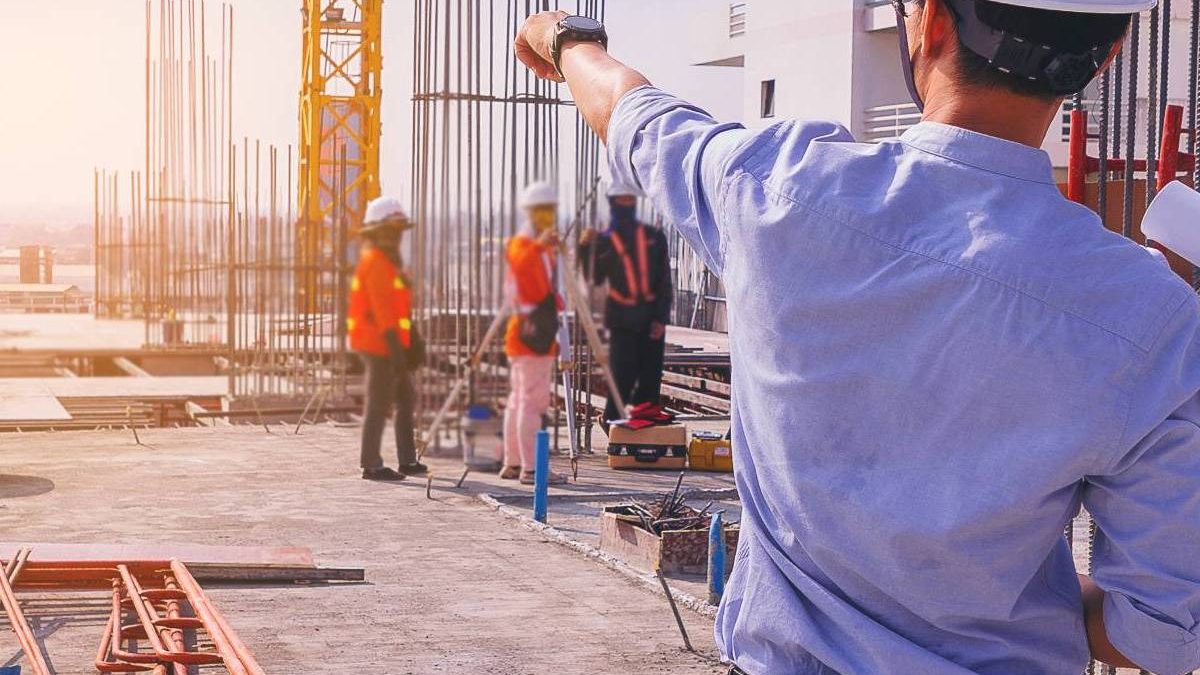 Are you confused about what course to pursue after completing your graduate degree in Engineering?
I was also in a dilemma whether to pursue a postgraduate degree or undertake certification courses to acquire job roles in the market. However, with careful research, I found that it is important for me to set up career goals that will help me decide which path to walk upon.
While the task was quite difficult with both postgraduate and certificate courses offering quite unique opportunities. However, while I chose to opt for a 1-year Data Science Job Guarantee Program by Pickl.AI, I found that there are numerous options available as well.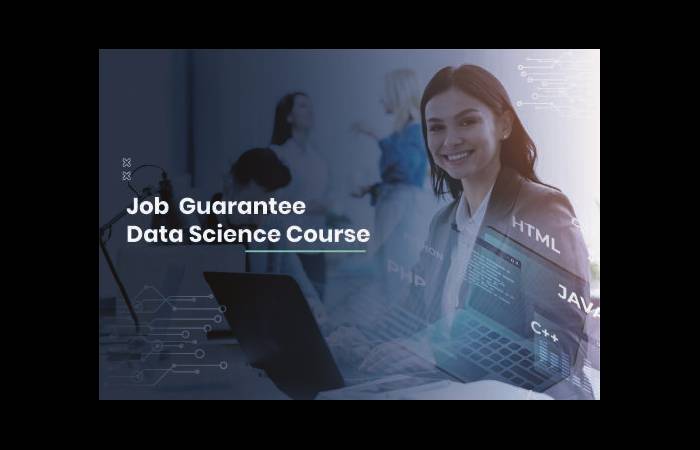 Through this blog, I will provide you with a comprehensive idea about the options available to you in terms of job roles as well as courses, therefore, providing you with some help in choosing the right career path.
Let's get started!
Job Options After Engineering
After pursuing an undergraduate course in Engineering, there are a wide range of career options available to you. Although I chose to explore the field of Data Science for my career development, some of the unique job options after engineering that I found are as follows:
1. Engineering Roles:
Design Engineer: Responsible for creating and designing products, systems, or structures.
Development Engineer: Involved in the research and development of new technologies and products.
Project Engineer: Manages engineering projects, including planning, budgeting, and execution.
Quality Assurance Engineer: Ensures products or processes meet quality standards and regulatory requirements.
Manufacturing Engineer: Focuses on optimizing manufacturing processes and improving production efficiency.
2. Consulting:
Engineering Consultant: Works independently or for consulting firms, offering expertise and solutions to various clients.
3. Information Technology (IT):
Software Engineer: Develops software applications, websites, or systems.
Data Engineer: Deals with data collection, storage, and analysis, often in big data or data science roles.
4. Management:
Project Manager: Overseas engineering projects from start to finish, managing resources and teams.
Engineering Manager: Leads engineering teams and ensures projects are on track.
5. Research and Development (R&D):
Research Scientist: Conducts scientific research to develop new technologies and innovations.
Product Research and Development: Focuses on creating new products or improving existing ones.
6. Energy and Environmental:
Environmental Engineer: Works on projects related to environmental protection, sustainability, and conservation.
Renewable Energy Engineer: Specializes in the development and implementation of renewable energy technologies.
7. Construction and Infrastructure:
Civil Engineer: Designs and manages construction projects like buildings, roads, bridges, and dams.
Structural Engineer: Specializes in designing structures to withstand various forces and loads.
8. Aerospace and Defense:
Aerospace Engineer: Works on aircraft and spacecraft design and development.
Defense Engineer: Designs and develops defense-related technologies.
9. Biomedical and Healthcare:
Biomedical Engineer: Focuses on designing and developing medical devices and equipment.
Healthcare Systems Engineer: Works on improving healthcare delivery systems.
10. Electronics and Communication:
Electrical Engineer: Deals with electrical systems, electronics, and power generation.
Telecommunications Engineer: Works on communication systems and networks.
Alternative Career Paths for Engineers
1. Data Scientist:
Data scientists collect, clean, and analyze large datasets to derive actionable insights.
They often use Machine Learning and statistical techniques to build predictive models.
Data scientists work in various industries such as healthcare, finance, e-commerce, and more.
2. Data Analyst:
Data analysts focus on interpreting data, creating reports, and visualizing data trends.
They help organizations make informed decisions based on data. Data analysts may work with tools like Excel, SQL, and data visualization software.
3. Machine Learning Engineer:
Machine Learning engineers develop and deploy Machine Learning  models into production.
They work on tasks like natural language processing, computer vision, and recommendation systems. Strong programming skills in languages like Python and knowledge of Machine Learning libraries are crucial.
4. Big Data Engineer:
Big data engineers design and maintain data infrastructure to handle large volumes of data.
They work with technologies like Hadoop, Spark, and NoSQL databases.
Big data engineers ensure data is processed efficiently for analysis.
5. Business Intelligence (BI) Analyst:
BI analysts focus on creating dashboards and reports to help businesses track performance and make data-driven decisions. They work with BI tools like Tableau, Power BI, and QlikView.
6. Data Engineer:
Data engineers are responsible for collecting, transforming, and storing data for analysis.
They build and maintain data pipelines and databases. Proficiency in ETL (Extract, Transform, Load) processes and database technologies is essential.
7. Quantitative Analyst (Quant):
Quants work in finance and use quantitative techniques to develop trading strategies, assess risk, and make investment decisions. Strong mathematical and statistical skills are required.
8. Data Consultant:
Data consultants work independently or for consulting firms, offering expertise in data analysis and strategy to clients in various industries.
9. AI Researcher:
AI researchers work on cutting-edge artificial intelligence projects, developing new algorithms and models. They often have advanced degrees and research experience.
10. Data Science Manager/Lead:
These roles involve overseeing teams of data scientists and analysts, setting project goals, and ensuring the successful execution of data projects.
11. Data Privacy and Security Specialist:
These professionals focus on ensuring data security and compliance with privacy regulations like GDPR and HIPAA.
Data science and data analytics roles are in high demand across industries, and they require strong analytical skills, programming proficiency, and domain knowledge. As an engineer, you may have a strong foundation in mathematics and problem-solving, which can be advantageous in pursuing a career in these fields.
Consider gaining relevant skills, such as programming in Python, data manipulation, and Machine Learning  techniques, to excel in data-related roles.
Top Postgraduate Programs in Data Science
After B.Tech, which course is the best?
A common question that arises in the minds of most B.Tech graduates is- "After Engineering which course is the best?"
Postgraduate program in Data Science can be one of the most effective career options that I found most aspirants opt for after Engineering. Although the duration of the course may span from 9 months to 2 years, if you're willing to take a long-term course, this may be suitable for you. Following are some of the postgraduate courses in Data Science:
| | | |
| --- | --- | --- |
| S.No. | Program Name (College) | Duration |
| 1. | Post Graduate Program in Data Science with AI-ML (Praxis Business School) | 9 months |
| 2. | PGP in Computational Data Science (INSOFE Hyderabad) | 9 months |
| 3. | PGCP in Leadership through Data Science (TAPMI Manipal) | 11 months |
| 4. | Executive PGP in Data Science (upgrad) | 1 year |
| 5. | PGP in DS with ML and AI (Simplilearn) | 1 year |
| 6. | PGP in Data Science and Business Analytics (Great Learning) | 11 months |
| 7. | PGDM – Big Data Analytics (GIM Goa) | 2 years |
| 8. | PGCP in Data Science & ML (Times TSW) | 11 months |
| 9. | MBA Data Science & Data Analytics (NMIMS Mumbai) | 2 years |
Short Term Courses After Engineering
After completing your engineering degree, short-term courses can be an excellent way to enhance your skills, gain specialized knowledge, and make yourself more competitive in the job market. These courses can vary in duration, but typically last a few weeks to a few months. Here are some short-term course options you can consider:
Certification Programs: Many institutions and online platforms offer certification programs in various fields, including project management, data science, cybersecurity, and more. These certifications can help you acquire new skills or validate existing ones.
Coding Bootcamps: If you're interested in software development or programming, coding bootcamps offer intensive, short-term training programs that teach coding languages and software development practices.
Language Courses: Learning a new language, especially if you plan to work internationally, can be valuable. Consider language courses in Mandarin, Spanish, or other languages relevant to your career goals.
Advanced Technology Courses: If you're in a tech-related field, consider courses in emerging technologies like artificial intelligence, Machine Learning, blockchain, or cloud computing.
Project Management Courses: Courses in project management methodologies such as PMP (Project Management Professional) or Agile/Scrum can be beneficial if you plan to work in project-based industries.
Data Analysis and Data Visualization Courses: These courses can help you develop skills in data analysis tools like Python, R, or data visualization tools like Tableau or Power BI.
Digital Marketing Courses: In the age of digitalization, understanding digital marketing strategies and tools can be valuable for various career paths.
Best Data Science Certification Courses in India
Data Science Certification Courses For beginners
Some of the best Data Science Certification Courses for Beginners are as follows:
| | |
| --- | --- |
| Data Science Courses | Duration |
| Data Science Foundation Course: Pickl.AI |  40 hours; Self-paced course |
| 2023 Complete Python Bootcamp from Zero to Hero in Python: Udemy | 22 hours |
| Python for Data Science and Machine Learning Bootcamp: Udemy | 25 hours |
| Statistics for Data Science and Business Analysis: Udemy | 5 hours |
| Data Science and Machine Learning Bootcamp with R: Udemy | 17.5 hours |
| Foundations of Data Analysis: edX | Self-paced (6 weeks or 3 – 6 hours per week) |
| Andrew Ng's Machine Learning Course: Coursera | 61 hours |
Data Science Certification Courses For Working Professionals
There are several Data Science Certification Courses available for those of you who are working professionals. Some of the best courses for high salary are as follows:
| | |
| --- | --- |
| Course | Duration |
| Data Science Job Assistance Program – Pickl.AI | 5.5 Months |
| Data Science Job Guarantee Program- Pickl.AI | 1 year |
| Advanced Programme in Computational Data Science: IISc Bangalore | 10 months |
| Online Data Science Program: IIT Madras | — |
| Analytics and Data Science Program: IIM Calcutta | 1 year |
| PG Program in Data Science and Business Analytics: Great Learning | 11 months |
| PG Program in Data Science: Simplilearn | 12 months |
| Practical Data Science Specialization: Coursera | 11 months |
| Google Data Analytics Professional Certificate | 10 hours per week |
| Principles, Statistical and Computational Tools for Reproducible Data Science: Harvard University | 8 weeks |
| Executive PG Programme in Data Science: upGrad | 12 months |
Top careers in Data Science
Opting for a career in Data Science made me realise that I have numerous career options available which will help me in gaining recognition in the field. As I pursued the Data Science Job Guarantee Program from Pickl.AI, I was able to find that with the skills that I have developed, I will be able to acquire numerous job roles. These are as follows:
Data Scientist
Machine Learning Engineer
Data Engineer
Business Intelligence Developer
Data Architect
Clinical Data Scientist
Machine Learning Scientist
The salary range for these job roles range between INR 4 lakhs per annum to that of INR 9 lakhs per annum. Based on your experience level, you can expect to earn a salary as high as 20 lakhs per annum as well. You need to know that by 2026, there will be 11 million job roles in the Data Science field in India that you can avail.
Conclusion
In conclusion, there are numerous career options after Engineering that you can opt for therefore, you need to engage in proper courses that suit you the best. While postgraduate programs after Engineering can be quite effective, short-term certification courses have become immensely feasible in the current times.
I have been able to gain immense knowledge and enhance my skills with practical projects and hands-on experience by undertaking the Data Science course by Pickl.AI. It is, no doubt, the best course in the market today. However, make sure to choose your suitable course based on your requirements and the skills you aspire to develop.
Related posts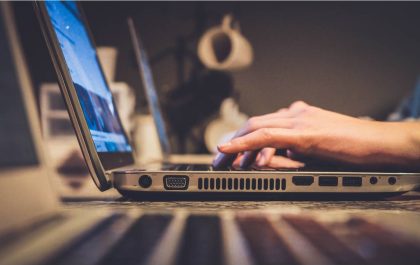 Online Payment Fraud: Navigating the Hazards in the Digital Transaction Era
Online Payment Fraud Navigating the Hazards in the Digital Transaction Era Online Payment Fraud Navigating the Hazards in the Digital…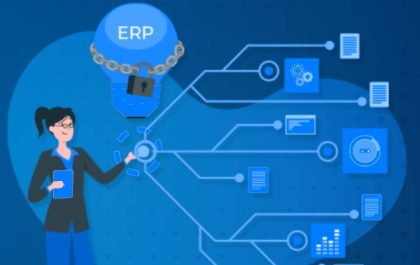 The Singaporean Business Guide to ERP: Tailoring Your System to Local Complexities
Introduction Enterprise Resource Planning (ERP) systems are a key component of any business, and are extremely beneficial for streamlining processes…