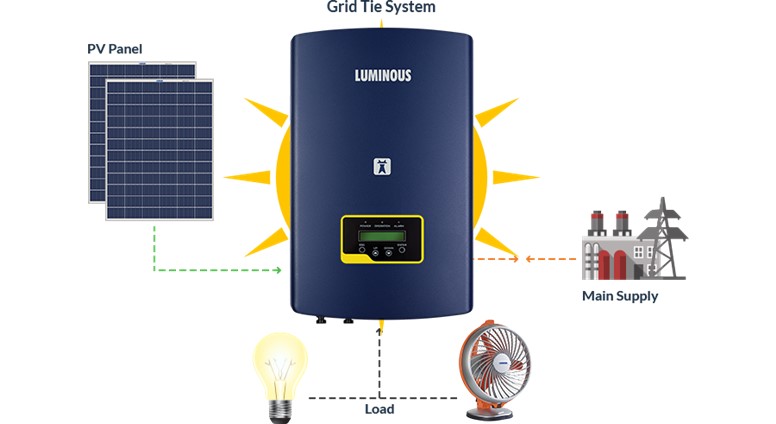 Energy Bills with Solar Energy
The demand for solar energy is projected to be more than double the current numbers by 2050, which the existing energy networks may not be able to fulfil. Keeping climate change in mind, the world is looking towards clean sources of energy to produce electricity and meet the ever-increasing demands. It is where solar energy comes into the picture – one of the biggest sources of carbon-neutral energy. India is one of the biggest countries for growing robust infrastructure to use solar energy for sustainability. On May 31, 2020, installed renewable solar and wind energy capacity of India stood at 34.91GW. Since India looks forward to meeting 40% its of energy demands through renewable sources by 2040, the need to use solar solutions will increase.
Sensing the gap between the present use of solar energy and its potential, governments all over are encouraging their people to opt for solar solutions for energy sustainability. Reputable companies like Luminous India are at the forefront of providing reliable solar solutions to people. In addition to this, they offer technologically advanced solar power systems and ensure customer benefits.
Establishing a solar power system at your house can benefit in more than one way. Solar energy will help in building an energy-efficient sustainable home. Apart from this, it will also reduce your carbon footprint on the planet.
Let us look at some ways solar energy can help.
1. Solar Power System for Uninterrupted Supply
Solar energy offers decentralization, making a house self-reliant. If you set up a solar power system, it provides energy security with an uninterruptible power supply at home. There are different types of solar power systems – off-grid, on-grid or grid tie and hybrid. Grid tie solar system is the most common type used at home for generating green electricity. Grid tie solar system draws power from the mainline as well as solar panels. Hence, ensuring your house does not run out of power.
2. Be Energy Independent
After the installation of a solar power system at home, it can start producing electricity in no time. You can use this newly generated power to run appliances and equipment. It means you do not have to depend on your local electricity supplier for power needs since the same is now produced at your home. Solar energy is also the most efficient solution for remote areas where the grid does not supply electricity.
There are off-grid solar power systems that have a battery backup to store generated power. Hence, you have the power supply even during long power cuts or at night. Be energy independent with a solar power system.
3. Reduced Bills & Increased Savings
The electricity produced by your solar power system is first used to run the home. Excess electricity that have'nt used for running the house is automatically fed to the mainline via bi-directional meter, resulting in the reduction of power bills. It further helps in improving your savings which you can utilize for your various other needs.
Switch to Solar Power System for Green Electricity
Innovations have elegantly enhanced the efficiency of solar PV panels for increased output. Switching to a solar power system for a sustainable future is steadily becoming essential.
Where the world is facing a climate change crisis, installing a clean and green source of power generation at home seems the right choice. Apart from investing, it is also crucial to select a reliable solar power system provider. Reputable companies like Luminous offer a comprehensive range of solar solutions to help you attain energy sustainability. They have the widest portfolio of solar panels in the country with compliance to IEC standards.
Luminous solar PV panels are equipped with techniques like advanced EVA encapsulation for better protection to modules and PID resistant technology for safety against substantial power loss. Luminous products offer low light performance with best-in-class conversion efficiency.
You can easily save and earn from your idle rooftop space and contribute to the environment.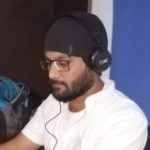 Kamran Sharief
I write about technology, marketing and digital tips. In the past I've worked with Field Engineer, Marcom Arabia and Become.com. You can reach me at kamransharief@gmail.com
Related posts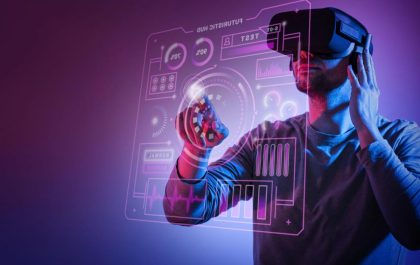 Top 10 Business Tech Trends of 2023
For organizations to succeed in the fast-paced world of technology, being ahead of the curve is crucial. Staying current on…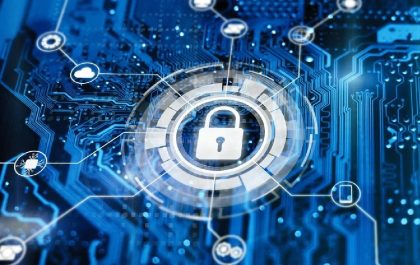 Cyber Security Behind NFTs: Are You Safe?
With the rise of cryptocurrencies, we've seen all kinds of digital assets hit the market. NFTs were a craze a…