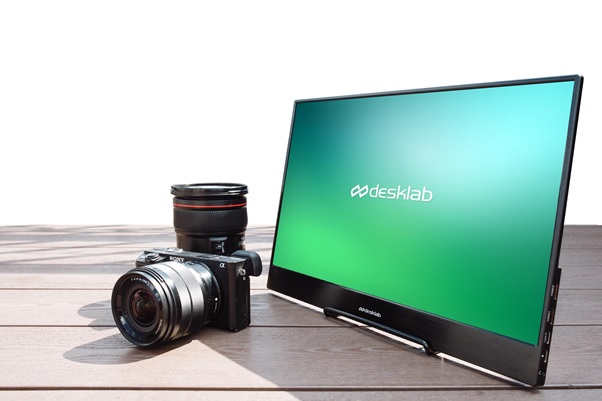 The Desklab (DLab) monitor is reputed to be the best portable monitor on the market. Praised for its minimalist design, robust screen specs, and ultra-lightweight, this monitor is indeed a good deal. Let's go over everything you should know about it.
DLab – Basic Specifications
Here's a short overview of DLab's basic specs and performance.
Top-Notch Resolution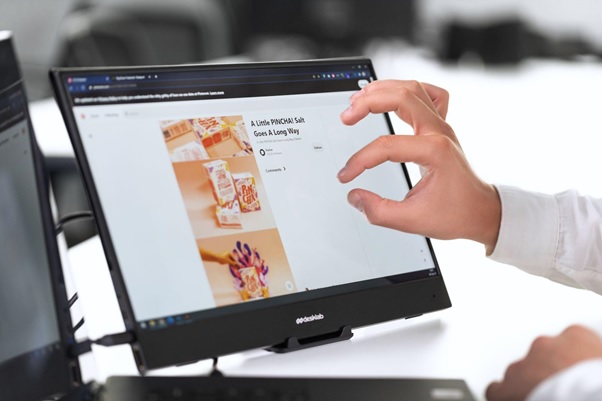 The Desklab monitor is equipped with an Ultra-HD 4K screen with LED backlighting. This feature alone is enough to put DLab high on the portable monitor market. A rarity still, affordable 4K monitors are heaven-sent for passionate gamers, graphic designers, and photographers, who now experience their content in a brand-new light.
Other than 4K, there is a 1080p and 720p version available for those not into the highest resolution specs.
Kamran Sharief
Plug and Play technology allows instant connectivity with other devices. All it takes to start streaming is to plug the device of choice into the monitor. There is no installation or setup needed.
Compatible With All Devices
A great thing about the DLab monitor is that it works with all devices and operating systems. It's equipped with two USB-C, one micro-USB, an HDMI, and a 3.5mm jack, which are just enough ports to connect to any device; no adapters or connectors needed.

Other than streaming content, DLab also acts as a portable charger. Whenever your phone battery's running low, you can use DLab as an external power source. This first-help charging feature can also save you money on external batteries.
High-Quality Audio
Designed with two built-in high-fidelity speakers, the DLab monitor has all it takes for an unparalleled entertainment experience. Whether it's binge-watching your favorite TV shows or playing a new game, the high-quality audio delivers.

Most people rely on their 6 or 7-inch smartphones for daily internet browsing, video watching, or chatting. Although convenient at first, long-hour staring at tiny screens can be tiring for the eyes. Also, the wider viewing surface leaves more room for manipulation.
Perfect Addition for a Dual-Monitor Setup
Dual monitors are known to increase worker productivity. Thanks to better data insight, workers have an easier time getting tasks done. Plus, designers and photographers could use an additional monitor as a preview screen. Also, portable monitors such as DLab are way more affordable than full-scale PC systems and offer the same amount of productivity for many tasks.

Not only do workers benefit from dual-monitor setups. Gamers can add DLab as an additional monitor to boost gamer productivity. Whether it's to watch videos, look for information online, or read walkthroughs, gamers don't have to interrupt their gaming sessions anymore.
Also, scaling a 7-inch phone game to a 15-inch screen makes room for setting some record-breaking high scores. Add a 4K resolution to it, and most mobile games will look brand new when streamed at DLab.
DLab – A Portable Monitor That Has It All
This ultralight portable 4K monitor comes with many perks. It's a perfect fit for gamers, remote workers, graphic designers, photographers, or businessmen on the move. It can be used as an addition to a dual-monitor setup or on its own – either way, it never ceases to deliver.
You can find out more about DLab by visiting the official website at dlmonitor.com.
Related posts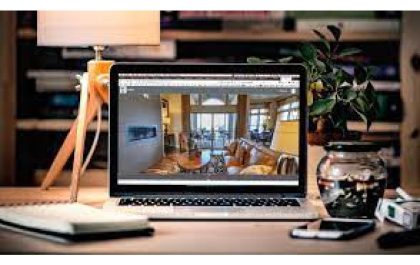 SeekBeak: A Simplified Solution for Interactive 360° Virtual Tours
Businesses constantly seek innovative ways to engage with their audience. One of the most effective ways to do so is…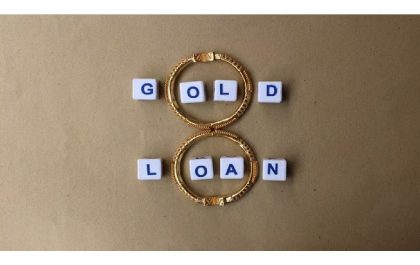 Benefits of Using a Gold Loan Calculator
Are you looking for a convenient way to secure a loan without sacrificing security? A Gold Loan Calculator can provide…