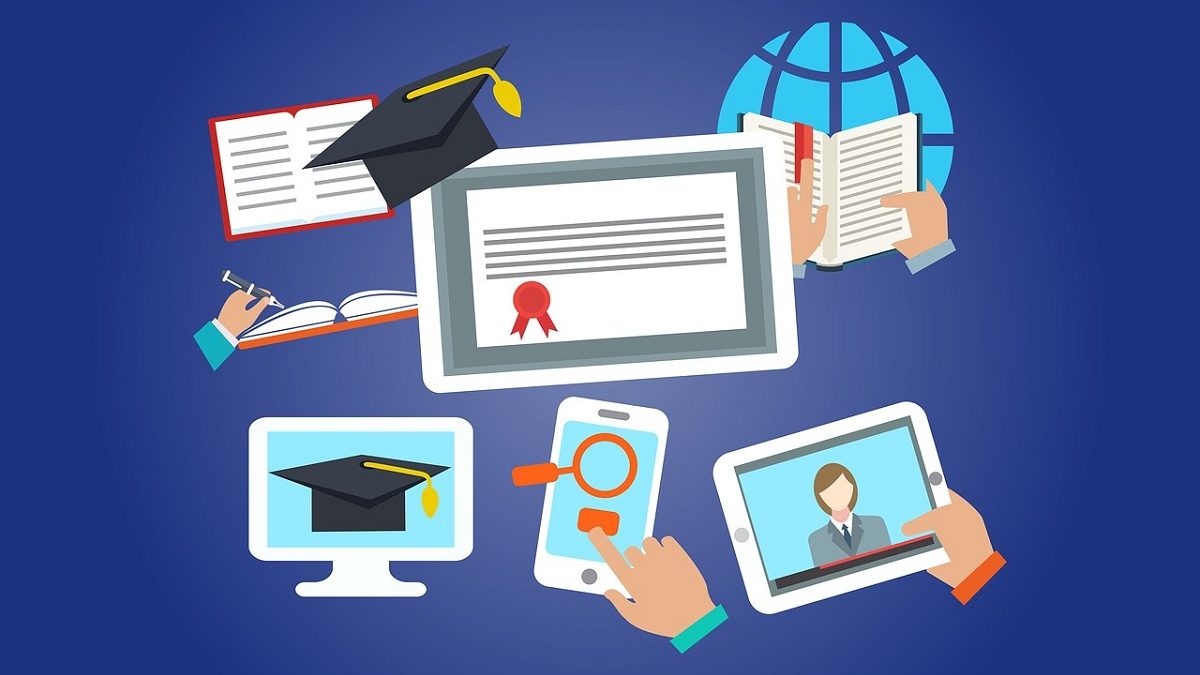 Grasp Associated 220-1001 Exam with Practice Tests
General Overview
CompTIA is a leading membership tech organization that offers worthy networking certifications to IT professionals and determined newbies all over the world. Their credentials are vendor-neutral and come in various categories: Core, Cybersecurity, Infrastructure, and Additional Professional. The certifications available under each category are:
a. Core: ITF+, A+, Network+, Security+.
b. Cybersecurity: PenTest+, CySA+, CASP+.
c. Infrastructure: Linux+, Server+, Cloud+.
d. Additional professional: Project+, CTT+, Cloud Essentials.
Being a reputable organization, certifications by CompTIA is a prestigious mark on your CV list, that's why many candidates strive to become certified. In this article, we'll focus on one of the most in-demand credentials by CompTIA – A+ and one of its test that you need to pass – 220-1001 to become certified.
CompTIA A+ Certification and 220-1001 Exam Overview
A+ certification is intended for those candidates who aim to gain entry-level jobs in IT. To earn this precious credential, candidates have to pass two assessments which are 220-1001 and 220-1002. However, in this article, only the first one, 220-1001 exam will be focused on.
Here, by preparing for 220-1001 test you will be earning the capacities required to compile components based on a customer's requirements.
I. Install PCs and Mobile Devices.
II. Maintain PCs and Mobile Devices.
III. Configure PCs and Mobile Devices.
IV. As well as software for customer's.
V. Understand the fundamentals of security and networking forensics.
VI. Accurately and safely resolve, diagnose, and document common software and hardware issues.
VII. Use troubleshooting skills; offer reliable customer support.
VIII. Understand the fundamentals of scripting, virtualization, desktop imaging, and deployment.
The CompTIA 220-1001 test consists of a maximum of 90 multiple-choice, and performance-based questions. The length of the test is 1 hour and 30 minutes. Before attempting this assessment, it is recommended to hold 1 year-long experience as an IT support specialist. To pass this test you need to score 675 on a scale of 100–900.
Now, let's see which topics this test covers:
1. Networking – 20%.
2. Mobile Devices – 14%.
3. Hardware – 27%.
4. Virtualization and Cloud Computing – 12%.
5. Hardware and Network Troubleshooting – 27%.
Preparing for CompTIA 220-1001 Exam
Preparation is compulsory when expecting any exam. Moreover, to ace 220-1001 test you need to use reliable sources and techniques. So, let you get comprehensively trained for 220-1001 with the available materials and methods and see how you can use them.
Using CompTIA' Learning Resources
As a corporation that offers solid innovative certifications in networking, CompTIA is also the best platform to get the most reliable and accurate exams' preparation resources. Get the lead in being 220-1001-assessed with CompTIA's eLearning thanks to Interactive Labs with CertMaster Labs for A+, 220-1001 assessment prep with CertMaster Practice, study guides, video learning with ITProTV for 220-1001 exam, and 3 options of instructor-led training such as personal training, in-groups' preparation and CompTIA solutions for classroom-style preparation programs for partnership organizations.
Practice Tests
Exam dumps are files that contain audited questions and answers. You can practice for the assessment using them, and it will help you become conversant with the test structure, different questions' issues and be instructed by the proper approach to them. A validated website where you can find the most updated practice tests for 220-1001 test and many other exams is Exam-Labs. This online platform offers a wide variety of learning material from verified practice tests to extremely informative video courses. Moreover, you can download the VCE Player, which will equip you with the relevant skills to pass CompTIA A+ 220-1001 Exam Dumps with flying colors.
More importantly, it is one of the most efficient training techniques as it enables candidates with the test prowess by putting them in a completely authentic exam environment. so they can practice freely without the fear of failure.
Watching Videos
Contenders may find the plurality of video tutorials on sites like YouTube. There, you are free to get practiced in the required 220-1001 exam concepts in an easy-to-understand manner, or in answering challenging questions.
Reference Books
Books are a form of guideline that hits every curve in the syllabus. If you want an exhaustive description of all the learning content, books written by professionals in the field are the necessity for you. The major part of qualitative publications also contains sample questions empowering contesters with 220-1001 content knowledge helping them figure out whether they have perceived the concepts right.
Join Online Forums
Online forums are a great way to connect people concerned about CompTIA certifications and exams. They may be professionals in their domain, successful test passers, or just people looking forward to their IT assessments in the future. Here, resources are shared, tips and tricks are taught, and even doubts are cleared out using thematic forums.
Work in Study Groups
Working in study groups is a great way to reinforce your knowledge and expand your thinking capacity. When discussing and trying to brain-storm problems you make the collective intellect work and reason in unusual for, take self-studying ways.
So, why to become CompTIA A+ certified?
Benefits of Obtaining CompTIA A+
Earning CompTIA A+ certification brings you numerous benefits, to name a few:
Skills Verification
The CompTIA A+ certification verifies your expertise in hardware, mobile devices, operating systems, operational procedures, networking, virtualization and cloud computing, security, and more.
Increased Employment Opportunities
Many IT positions now list the CompTIA A+ certification as a prerequisite, so by earning it, you are virtually gaining access to them. Thus, you can opt for such positions as help desk tech, technical support specialist, end-user computing technician, system support specialist, service desk analyst, to mention a few.
Higher Salary
The more qualifications you have, the higher pay-off you actually become eligible for! Being A+ certified you'll earn annually about $60K.
Job Security
It is hard to keep job security in a dynamic field like IT because there are new developments coming almost every single day. And not staying abreast of technological amendments makes you inadequate for the employer. Hence, by becoming CompTIA A+ certified you are gaining new skills and knowledge to continue being a valuable asset to your boss. Having A+ certification, you can upgrade your skills by obtaining the credentials of the more advanced levels, such as Nework+, Security+.
Worldwide Recognition
Many renowned organizations like HP, Intel, RICOH, Dell, Nissan, etc. highly appreciate the CompTIA A+ certification. Thus, you can find a job in any part of the globe.
Conclusion
This way,earning the CompTIA A+ credential is the best way to advance your career in the field of IT. Getting this badge may seem like a tough task but with the right resources at hand, like Exam-Labs, and the maximum amount of dedication, passing 220-1001 exam will be a piece of cake. To be sure in your skills, use the most valid and actual practice tests from Exam-Labs and other reliable resources, such as the CompTIA website, Amazon, and YouTube.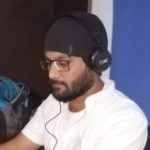 Kamran Sharief
I write about technology, marketing and digital tips. In the past I've worked with Field Engineer, Marcom Arabia and Become.com. You can reach me at kamransharief@gmail.com
Related posts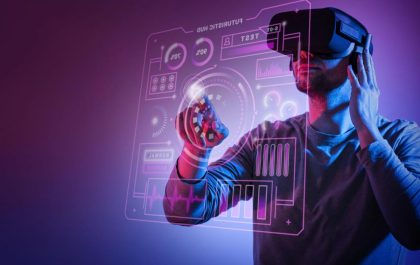 Top 10 Business Tech Trends of 2023
For organizations to succeed in the fast-paced world of technology, being ahead of the curve is crucial. Staying current on…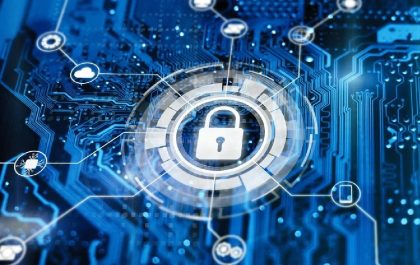 Cyber Security Behind NFTs: Are You Safe?
With the rise of cryptocurrencies, we've seen all kinds of digital assets hit the market. NFTs were a craze a…