Best Gaming Laptops: Nothing can be more exciting than having a gaming laptop in your budget. An average cost of a gaming laptop takes arms and legs. Not everyone can afford to buy them, as spending the savings on an entertainment thing is not a good idea.
Even though you got money in hands, finding a best-suited laptop that plays the latest high-ended games along with the media and other browsing takes time and more than often beginner falls in traps of good-looks.
In this post, we are going to review some of the top-notch cheap gaming laptops that every gamer can afford.
We did not restrain ourselves to just one price tag, tried to provide various gaming laptops with different specs, prices, and performances.
You can check these laptops, read reviews, behold ratings, and if you find any of them falling right on your gaming criterion, give them a final call.
A best cheap gaming laptop that every gamer can buy:
Not every laptop should be taken a gaming laptop. There are features a gaming laptop should come up with to be called a gaming machine. In the guide, we took those special features as a yardstick in laptops and added them to the list.
#1) Lenovo Ideapad L340
Lenovo recently came up with another product on the Ideapad line up with Lenovo Ideapad L340. This is the best gaming laptop that you can buy in a budget price bracket. The laptop offers incredible performance for entertainment, casual using and gameplay. It is a well-built laptop in the Ideapad range and offers excellent ergonomics and usability.
The laptop features a 15.6 inches FHD display with a splendid resolution of 1920 x 1080 pixels and IPS panels integrated.
The laptop is powered with Intel 9th generation Core i5-9300H Processor. The processor is fast and powerful enough to take any load you throw at it. The newest Hiskey Lake processor is gamer's favorite, and you get the feature onboard in the budget price range.
The laptop comes with an 8GB DDR4 RAM for multi-tasking which is the most required thing in gaming. While gaming, in multiplayer mode, most machines freeze due just because the laptops are not featured with good-sized RAM. Here you will have a seamless gaming performance, without any hiccup.
As long as the storage section is concerned, the gaming beast features a 512GB SSD storage drive. The size is enough and makes you store the hell of the data without thinking twice.
The laptop provides you an Nvidia GeForce GTX 1650 graphics card. The size of the GPU is enough powerful to handle the load of visual processing and help you have a seamless gaming performance. With the processor onboard, you can tame the hottest titles with smoother faster and more efficient gameplay.
It comes with a Windows 10 home basic installed, making it ideal to play all PC games. The laptop adorned the latest technique to cope with the heat issues in gaming laptops. It barely heats up even under the continuous heavy gaming session.
These all specs join hands and render splendid gaming performance under a budget price range.
#2) Asus TUF FX505DT
ASUS is an esteemed name in the laptop world. The gaming laptop constructed by the brand is wreaking the havoc and come in various price tags. The listed Asus TUF FX505DT is a dedicated gaming laptop with all bells and whistles needed for a gaming machine. From its design to its performance, the product checks all the boxes right and offer you a seamless gaming performance in a budget price range.
The powerful gaming laptop is powered with AMD Ryzen 5 R5-3550H Quad-core Processor. The processor is extremely powerful and helps boost your gaming performance while indulging in playing the latest titles.
It is not merely the CPU, but GPU which adds to the gaming performance. The latest NVidia GeForce GTX 1650 4GB graphics card provide ideal settings for games and content.
The laptop bolsters 15.6″ inches Full HD screen with IPS panels and wide viewing angle onboard to render impressive visual experience on the screen. The new Nano design with the product is even thinner bezel than previous models and provides extreme immersion in a way more compact package.
With 8DDR4 RAM and 256GB SSD storage, you will have a hands-down gaming experience without any trouble. The addition of the RGB backlit Keyboard adds the cherry on the cake. You get your favorite environment and ambiance while playing gaming, the low light-condition would not halt your gaming goings.
With a cutting-edge anti-dust collection system, no harmful particles would be able to enter into the system blocking the vents. The anti-dust system of the product is applauded heavily even by the strongest critic of the brand.
#3) Acer Aspire E 15
If you really are after gaming performance and pleasing aesthetics, you should not pass the product. The Acer Aspire E15 is the best budget gaming laptop you can buy and guruverdict also recommends it. Its powerful performance and amazing looks are the exclusive factors of the laptop. Talking about the exterior of a laptop, it comes with a black colored Polycarbonate surface with a splendid finished frame.
With a 15.6 inches full colorful, bright and vivid HD screen and IPS panels integrated you will have a mesmerizing watching experience. The wide viewing angles are relatively low and could have been improved though.
Speaking about the processor, the latest Acer Aspire E15 comes with the latest 8th generation Intel Core i5-8250U processor. The processor can be reached up TO 3.4 GHz clock speed under heavy circumstances, and it certainly exceeds your expectations.
The latest entry to the Aspire series features an MX 150 Graphics card to help boost gaming performance. The latest comes in hand under $500, and at that price tag having a dedicated graphics card is beyond expectations.
The laptop is bolstered with an 8GB DDR4 RAM. The interesting thing is, the RAM can be upgraded up to whopping 32GB, using the extra slot given by the product. The same goes with the storage section, maybe 256GB falls short on your needs of storing files, folder, games, and other media files, you can upgrade it too up to your desired level.
The Aspire E15 comes with a backlit keyboard, which is a rare scene for a laptop priced under $500. The keyboard offers a comfortable typing experience and comes with great key travel time and sturdy keys. The keys offer splendid tactile feedback, a good add-on in the typing experience.
#4) Acer Nitro 5
Acer Nitro 5 is one of the cheapest laptops on the list. The laptop falls right on every gaming criterion, a sufficient machine. And also, got all the capabilities to work with all your steam games and offers pretty good visuals on the screen. The laptop generates lots of power that makes a hands-down option for gaming as well as casual using for browsing, media, and others.
The laptop by all sections is a full-fledged gaming machine. It starts from the feel and looks of it.
The laptop is a powerhouse and is powered with the Intel 8th generation Core i5-8300H quad-core mobile processor. You can have a laptop onboard for any level of processing, you can throw at it any processing, it goes through it without zero delay time.
The added GPU dedicated section is the soul of this gaming laptop. You get hands onto an Nvidia GeForce GTX 1050 TI graphics card with 4GB dedicated memory. And also, do not miss 1050 with 1050 Ti graphics card, both are different and render different level performance. The second is the updated and upgraded version, and people find it completely matches the gaming needs.
Yes, the added storage section cannot fill the bill of storage the gamer requires. A 256GB SSD is not enough, and you might feel the need for having another storage section. The extra slot has been given, extends the space up to your desired level and has desired outcomes.
The Acer Nitro 5 comes with an 8GB DDR4 RAM. The size of the RAM would let you roll hands-on high titles, without a zero rendering.
#5) HP Pavilion 15
Do you really think we added the laptop by mistake? As, HP laptops are not the first choice when people think of buying a gaming laptop, but, the laptop is here for reasons.
The HP Pavilion 15 would not run high-ended games on ultra-high settings; it will run your old hard-copies. The second thing is its price, at this price; it does a pretty good job of handling many good games.
The HP Pavilion 15 laptop comes with a 15.6 inches Full HD screen. The device renders impressive visual performance on the screen (1920 x 1080). The additional features for the screen are anti-glare tech, micro-edge WLED backlit and IPS panels. These extra helps you to have a clear, vibrant and brighter image on the screen.
The laptop is powered with 8th Generation Intel(R) Core(TM) i5+8300H Processor. The intel opting memory and clock speed up to 4.0Ghz add to overall processing.
As long as Video graphics are concerned, it comes with NVIDIA GeForce GTX 1050 Ti 4GB dedicated memory. And, the added GPU is enough to power in processing visual instructions and helps you have smooth gaming experience.
The laptop is equipped with 8GB DDR4 RAM and 1TB HDD drive. Though, HDD drive is becoming obsolete, halt in gaming performance. The price would not let you roll hands on an SSD drive, yes the extra slot available to help you have one.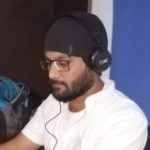 Kamran Sharief
I write about technology, marketing and digital tips. In the past I've worked with Field Engineer, Marcom Arabia and Become.com. You can reach me at kamransharief@gmail.com
Related posts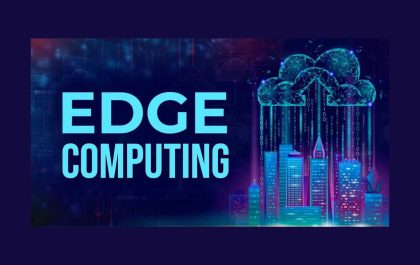 How Does Edge Computing Work? Beginner's Guide
Every year that goes by, edge computing becomes more popular. This isn't by accident: edge computing is a huge force…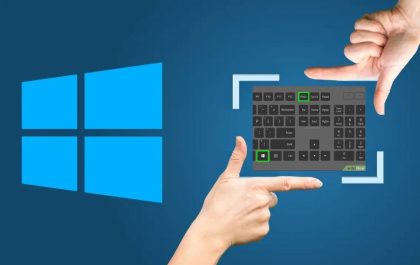 Take beautiful screenshots on Windows with ScreenshotX
Windows users typically use Windows Snipping Tool or its new replacement called Snip & Sketch to take screenshots in Windows….