4 Things You Should Know Before Moving Your Business to the Cloud
Migrating your business to the cloud facilitates growth. It's a perfect way to cut costs while bettering productivity and operations. Since all resources and data are in the cloud, you can access them on any device and from anywhere, meaning your staff can access the information using portable devices. This benefit facilitates remote work, especially for those who are always traveling.
Employees working from various locations can also collaborate easily. Shifting to the cloud eliminates most of the hardware, minimizing environmental waste. Discussed below are five things you should know before moving your business to the cloud.
1. Cloud Security
Cloud security is a cybersecurity discipline whose focus is protecting cloud computing systems. It's a collection of policies, technologies, security controls, and services that safeguard a company's sensitive data, environments, and applications.
Cloud-based security helps cut costs by eliminating the need to invest in dedicated hardware. It manages all your data, devices, and apps from a centralized location, ensuring everything is protected. Failure to maintain or employ cloud security correctly can pose significant risks. However, understanding the common cloud security challenges you're likely to experience can help you find a better approach to overcome them.
2. Your goals for moving to the cloud
Different business owners move their operations to the cloud for various reasons, including IT operations' performance and costs, for better agility, and to improve an existing app's capabilities. Knowing why you're moving your operations to the cloud helps you ascertain that your objectives align with your business strategy. You should also ensure that your on-premises devices might soon become or are not sufficient to support your objectives. When setting your cloud migration goals, consider thinking long-term.
3. Cloud deployment models
Cloud deployment models define the cloud services you're consuming, your cloud architecture, and your cloud computing resources' scalability. They also define the services offered to you and the relationships between your users and the cloud infrastructure. Understanding all the cloud deployment models makes it easier to determine a model suitable for your needs. They include:
Public cloud: This cloud deployment is well identified by the fact that your business doesn't own any infrastructure or hardware. All its resources are provided by a cloud service provider. The public cloud is designed to support any scale workload
Private cloud: A private cloud is dedicated to one organization, lowering the risk of sensitive data exposure because tenancy isn't shared
Hybrid cloud: It's a combination of private and public clouds. It enables you to shift from a scalable cloud solution without losing on-premise systems that operate today. A hybrid cloud keeps sensitive information on-premise and gives you significant control over privacy issues
4. Choose a cloud service provider
A cloud service provider is an IT company that offers its clients cloud computing resources online and ensures they're delivered on demand. They're majorly categorized based on the resources they offer, including:
Platform as a service (PaaS): It allows development teams to access libraries plus software tools that aid native cloud establishment and hosting
Infrastructure as service (IaaS): It offers customers API access that facilitates the building of a virtual center that can support workloads across multi-cloud environments
Endnote
Shifting to the cloud comes with vast benefits. Understanding what you should know before moving your business to the cloud can help ensure a seamless migration process.
Related posts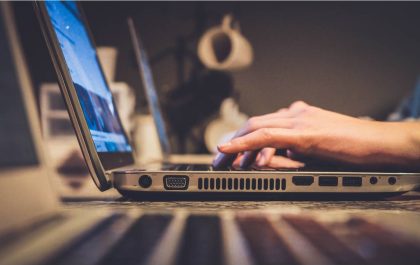 Online Payment Fraud: Navigating the Hazards in the Digital Transaction Era
Online Payment Fraud Navigating the Hazards in the Digital Transaction Era Online Payment Fraud Navigating the Hazards in the Digital…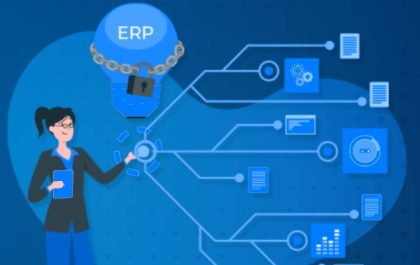 The Singaporean Business Guide to ERP: Tailoring Your System to Local Complexities
Introduction Enterprise Resource Planning (ERP) systems are a key component of any business, and are extremely beneficial for streamlining processes…