YouTube Video Editing
Videos are capable of catching people's attention faster than any other source, and its best example is the popularity of YouTube and Youtubers. It won't be wrong to say that video and marketing go together like bread and butter. Video marketing lets the marketer reach its audience effectively and attractively.
Talking particularly about YouTube, with approximately 126 million monthly viewers, YouTube is undoubtedly the most popular video platform in the US, as per a report. Similarly, consumers across the globe find videos more engaging, easy to digest, and are capable of boosting conversion rates. Thus, for marketers, video marketing in the modern consumer age has become the most effective way to capture a broad audience.
There are many third party online web application that is used to download videos from youtube and free youtube video downloader is one of the best.
Video Editing and Challenges Involved
Videos are compelling, but it is not that easy to make an effective and attractive video. The most challenging part of creating a video is its editing part. Editing involves a lot of things that are needed to be taken care of. So, the tricky part of editing or say the challenges involved in video editing are discussed below:
Before diving directly into the editing phase, one should first think critically about the target audience and then decide what exactly you want from your video. It may sound easy, but it's the trickiest part as you need to decide every small detail of the video.
For creating a video, one needs to organize all the video contents before beginning with the editing part. In case of a lack of organization, video can turn out to be ineffective.
A low-quality audio of your video can be a big turn off for your audiences. It is a way through which your video's content is conveyed, and thus it becomes essential to make sure that audio is of good quality without any awkward pauses.
There should be proper sync of your audio and video. The out-of-sync audio problem mainly arises from the clips having varying audio sample rates or video frame rates. It's better to separate the clips into smaller parts and then continue with the editing part.
You must have heard that extreme of nothing is good, and the same applies in the case of video editing. Effects can make your video fascinating, but too many can do the opposite. Thus, minimum effects should be used and only when they are needed.
Benefits of Video Editing Software
Video editing software comprises all the tools that are required to create an effective video. Below are the benefits of such software:
Video editing is a herculean task and takes a lot of time of yours. But with software, you can save a lot of time.
With video software, you can easily edit a video without hiring any professional, thus saving a lot of money. In addition, you can avail best discounts online with Movavi coupons.
It even boosts your productivity in less time. You can edit more and more videos.
Such software saves your time and helps you create a good quality video and thus increases consumer engagement on your content.
Customization is another benefit that is offered by such software. You can give a personal touch to your videos as per your needs.
Best Software Used by YouTubers
1. Movavi Video Suite
With this suite, you can create effective videos using various special effects and editing tools. You can convert multiple files simultaneously, and it even provides you with the feature of screen recording with sound and that too in high-quality. If you want to add a voice-over, then you can do that easily as well. The suite is worth the try because it is user-friendly and completely fits into the budget of beginners. Read more about the features and functionality in this detailed Movavi Video Suite Review.
2. Wondershare Filmora
It is a simple editing software with a short learning curve. It includes motion tracking, keyframing, endless video effects, an Action Camera tool, and even lets you directly post your content on YouTube and other social media platforms. This software makes your editing experience very easy, even for less experienced people.
3. Apple iMovie
This software is for iOS and macOS users who can easily create stunning videos. It offers thirteen types of creative video filters with a cinematic touch to create a studio-quality video. It even contains over eighty smart soundtracks, and you can even add your voice over.
4. Adobe Premiere Pro CC
If you are a beginner, you'll love this software for its basic editing skills. It includes support for Photoshop, After Effects, Adobe Audition, and Adobe stock in its Premiere Pro version. Adobe Premiere Pro is popular, so there are many creative tools that make video editing easier, such as Film Impact or similar. These features and many more that it offers make it an extremely great option to make film, TV, or any other content.
5. Blender
Using Blender, you can get basic as well as complex functions of video editing. From speed control to audio mixing, Blender does it all for you. It contains several other features like syncing, line preview, waveform visualization, filters, and many more.
Tips for creating great YouTube Videos
Perform competitor research as well as YouTube keyword research.
Choose your video genre and stick to music, lighting, voice-over, etc., as per your genre's mood.
Try to make an attention-grabbing first few seconds of your video if you want your audience to continue further.
Thumbnail, i.e., the picture associated with your video, and this should be attractive enough.
Choose the most suitable video editing software that can suffice all your needs.
Conclusion
The world is witnessing a digital revolution, and the same is happening in the marketing field. The popularity of video marketing and specifically YouTube videos are quite evident. Thus, if you plan to create videos for your YouTube channel, then the above-discussed video editing software can be of great use. You can choose any of them after doing proper research and analyzing your needs. And that's it; now you're ready to go.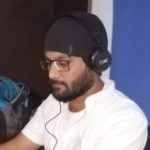 Kamran Sharief
I write about technology, marketing and digital tips. In the past I've worked with Field Engineer, Marcom Arabia and Become.com. You can reach me at kamransharief@gmail.com
Related posts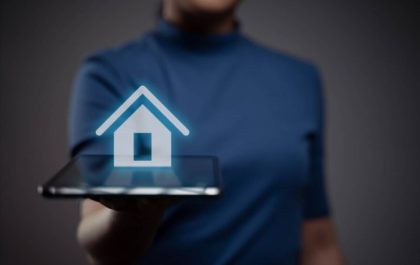 Revolutionizing Home Buying By Embracing Technology in the Modern Real Estate Market
Embracing Technology in the Modern Real Estate Market The landscape of homebuying is undergoing a seismic shift, propelled by technological…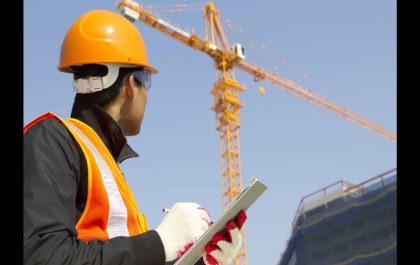 Why Engineering is a Promising Career Choice for The Future
5 Reasons Engineering is a Great Career Choice Engineering is a growing field in the U.S. with high demand due…