Weather to Maximise Efficiency
Our daily lives have gotten busier and busier over the last few decades. Whether you are working in an office or college, everybody's schedules are jam-packed with chores and responsibilities. Any disruption to this schedule can set us back in our work for days or even weeks. This is why time-management has become peoples' number one priority across the world.
If you want to maximize the amount of time you have, you have to factor in every element that affects your day to day lives. One of the most uncontrollable things that affect us is the weather. The weather can play havoc with school, college, work, and business schedules. If your Amazon package has ever been delayed, it's probably because the logistics company didn't factor in weather-related delays! So how can we minimize this impact?
Weather Monitoring
To minimize how much the weather affects us, our first step should be to monitor the weather. Weather monitoring is done across the world using high-tech weather stations, scientific projects, and weather stations. We receive this information from various avenues like TV weather forecasts, newspapers, and recently, apps.
These weather monitoring avenues give us weather forecasts about the projected weather that day. Then we use our own judgment and experience to estimate how this forecast is likely to affect us. Weather monitoring is also used to predict environmental changes as well, which can have a significant impact on large industries like the agriculture and animal husbandry industry.
Weather Intelligence
Weather forecasts are limited in their applications. There are so many ways that the weather affects us that it is impossible for individuals to keep track of everything. For weather forecasts to help us mitigate hurdles in our daily lives, we have to look to weather intelligence. Weather intelligence is the next step after simple weather forecasts.
Weather intelligence takes into account the changes to the weather at global and hyperlocal levels. It also tracks the many ways it can impact your life, like traffic delays, transportation delays, and even downturns in sales. This can go a long way in helping you make decisions as you arrange your day. So what are the different ways knowing this will help you?
Travel Time
One of the first things that get affected when the weather takes a turn for the worse is the traffic. There are, of course, traffic monitoring systems that give live updates from apps and even the radio. But these cannot tell you if delays are going to be expected. Instead, choose services that rely on weather monitoring to tell you about expected traffic delays. This way, you can end unimportant events early to make sure you have enough time to get to important meetings and events.
Travel time can be travel time to and from your workplace, or even train and plane travel. Travel agents can use weather intelligence to provide better support for their clients. Doing this adds a level of refinement to the services they provide and can help with customer satisfaction, customer retention and help with building relationships with them as well.
Transportation
Working in logistics is challenging. There are so many checkpoints where you can run into problems that delays are inevitable. Using weather intelligence, you can use pertinent information to make smart decisions about your operations. For example, suppose the air quality along one of your routes has hazardous air quality due to a wildfire.
Weather intelligence will not only tell you about the delays you might experience but also inform you about also give you an estimate when you could be back on track. This way, you can convey your apologies to customers while telling them why your deadlines need to be pushed back. This can go a long way in building trust and relationships between business partners.
Events
For both attendees and event-planners, it is a significant loss when the weather plays spoilsport. People spend hundreds and thousands of dollars to organize outdoor events. For event-planners, it is a lot of capital investment that you don't want to see washed away or snowed in. The weather can play spoilsport during the preparation period, too, delaying preparedness for the main event.
Instead, planners can use weather-intelligence to plan daily operations. We tried ClimaCell's weather site and saw we could get updates on the best time to schedule events, alerts of upcoming weather events, and more that were immensely helpful. Suppose you are going to an outdoor event, especially something like a music festival. In that case, you could know to carry weatherproof clothing and other protections that will ensure you enjoy the event despite the rains!
Related posts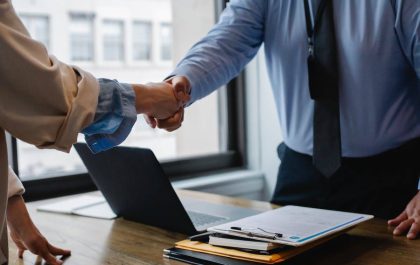 Things to Keep in Mind While Choosing a Corporate Travel Agent
Businesses that require regular employee travel must be careful to select the best corporate travel agent. By effectively managing all…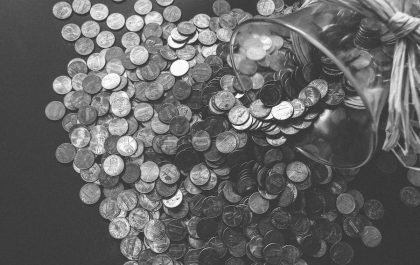 Why Saving Money May Not Always Be the Best Choice
You place your bets at Google Pay bookmakers, but there's that lingering feeling that you could allocate this money for…