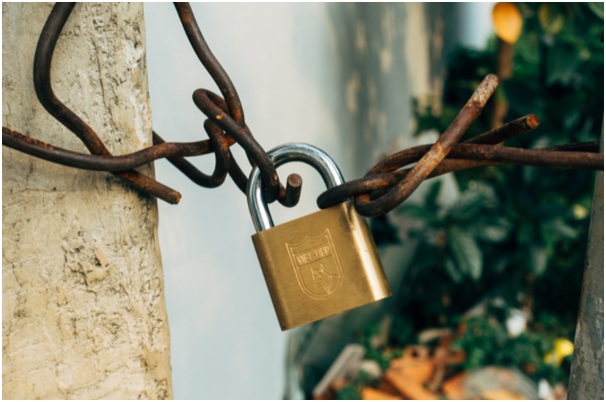 VPN Features
VPNs are extremely handy IP masking resources that proffer anonymity and security. But then, do we ever delve into the more technical aspects of a VPN and try to look for features that make the most sense to our nature of work. Not exactly!
Also, most of us feel that a VPN is the ultimate solution to hide every online activity and once you have a premium option at hand, tracking isn't possible. Just to make things clear, VPN minimizes tracking considerably but you are still susceptible to being discovered. Plus, as the browser still stores cookies, data collection is still possible.
Now that one of the more pressing VPN myths is out of the way, we would shift our attention to the relevance of a Virtual Private Network, when it comes to streaming. As a matter of fact, streaming content online does require a VPN, more so if you are keen on installing third-party applications on your TV or streaming device.
Also, any VPN you choose for your streaming device would have a specific set of features to account for. While some of them might be vital, not every trait needs to be prioritized if you want to get a VPN specifically for the likes of the Fire TV Stick, Roku, or more.
In the subsequent sections, we go over 9 of the most essential traits that matter to the streaming fanatics, who prefer side-loading and experiencing third-party content, without restrictions:
You cannot rely on the same VPN that runs Netflix for side-loading third-party streaming apps on your Fire TV Stick, period. While this might sound like a stretch, the paradigm shift is mainly due to the accruing security concerns. If you want to unblock basic content sources like BBC iPlayer, Hulu, and more, PPTP and L2TP protocols should do just fine.
However, if you are into side-loading multiple apps and downloading P2P content directly on the streaming device, you should at least consider the OpenVPN protocol for added security.
Imagine yourself heading over to a new country with the Fire TV or Roku Stick by your side. At this time, you would want to invest in a VPN that actually offers cent percent anonymity, in the form of a no-log policy. This way, you can keep enjoying region-specific content without having to worry about data and privacy leaks.
The number of servers a VPN has is directly synonymous with its ability to unblock country or region-exclusive content. One such example has to be the Surfshark VPN for Amazon Fire TV Stick, which boasts 3200 servers, spread uniformly across 65 unique locations. Also, multiple servers ensure minimal hopping and therefore you hardly experience speed losses, while redirecting traffic via a VPN.
Also, as tested by experts, Surfshark is one of the few VPNs that lost a mere 16.9 percent of the actual ISP speed, as opposed to over 51 percent speed loss experienced by the likes of ExpressVPN.
While you might wish to place this feature right at the bottom, we feel that the history of the VPN client is as important as any other attribute. A good VPN is the one that chooses the customers over the government authorities, in case it comes down to extensive surveillance.
But then, if you are confused as to how someone can validate the credibility and performance of a VPN, it is advisable to cross-reference them with Google reviews or persist with the tried and tested ones, like Surfshark, ExpressVPN, NordVPN, and more.
It is important to select a VPN that doesn't burn a hole in your pocket, whilst lending privacy to your online charades. While you might be tempted to get a premium one for your needs, even an affordable VPN with streaming-friendly resources can do the trick.
Also, most VPN clients offer curated packages to clients, thereby helping them choose features, device-specific compatibility, and other resources, as per requirements.
If you are an ardent streamer or an expressive P2P enthusiast, you need to invest in a VPN that has a dedicated kill switch at its disposal. This specialized VPN attribute automatically kills the internet connection if and when the VPN crashes, albeit inadvertently. This means if you are downloading or streaming a high-bandwidth resource whilst masking it from the ISP, the kill switch keeps the anonymity intact by dropping internet access the moment the VPN crashes.
This way, the ISP is still unaware of your surfing habits as in no way the IP address gets exposed.
But why is getting exposed in front of the ISP an issue? The reason is that most ISPs, upon encountering erratic usage habits and high-bandwidth downloading, end up throttling the internet speeds.
As we know, any VPN you choose to buy will end up slowing down your internet speeds, either marginally in the case of Surfshark or significantly, in the case of ExpressVPN. While the speed-specific compromises aren't even visible for high bandwidth internet plans, it can be a cause for concern if you are on, say, a 100Mbps package.
This is the reason why split tunneling as a VPN feature becomes all the more important as it allows you to redirect high-bandwidth streams and P2P downloads via the secured VPN network and allow the standard apps and devices to access the internet, without IP masking.
This attribute protects your privacy and doesn't even slow down other important activities.
Before you contemplate getting a VPN for your streaming device, kindly check the support log and see if it allows access to P2P downloads or not. While for some P2P access isn't all that important, the lack of it can be cause for concern if you are planning to watch something legal or a video that isn't available anywhere but still available across the P2P resources, in the form of legalized downloads.
The last and probably the most important feature has to be the customer support system that determines the coverage, issue remediation speeds, and even round-the-clock access, in case the VPN starts acting up. Customer support of a VPN client is so important that it can even replace some of the other pivotal features, already mentioned on the list.
In addition to telephonic and email-specific support, a VPN community with active participants sharing knowledge is also a desirable feature, housed under the very vertical of customer support.
Bottom-Line
Provided you end up finding a VPN with some or all of the mentioned traits, you should go ahead and install it on your streaming device of choice. However, if comprehensive usage of VPN is on your mind, it is better to get Fire TV Stick as the streaming device of choice, courtesy of the exceptional customizability and the ability of the device to run third-party streaming apps, IPTV resources, games, and whatnot.
Related posts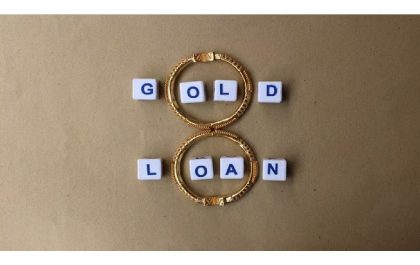 Benefits of Using a Gold Loan Calculator
Are you looking for a convenient way to secure a loan without sacrificing security? A Gold Loan Calculator can provide…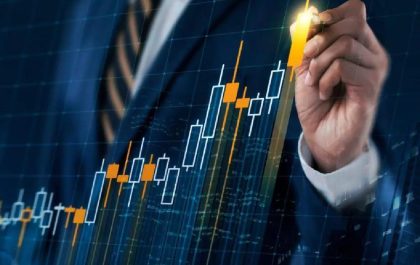 TechBerry Review: A New Way Of Social Trading
From the recent coronavirus outbreak that we just experienced a few years ago, one can learn how important it is…