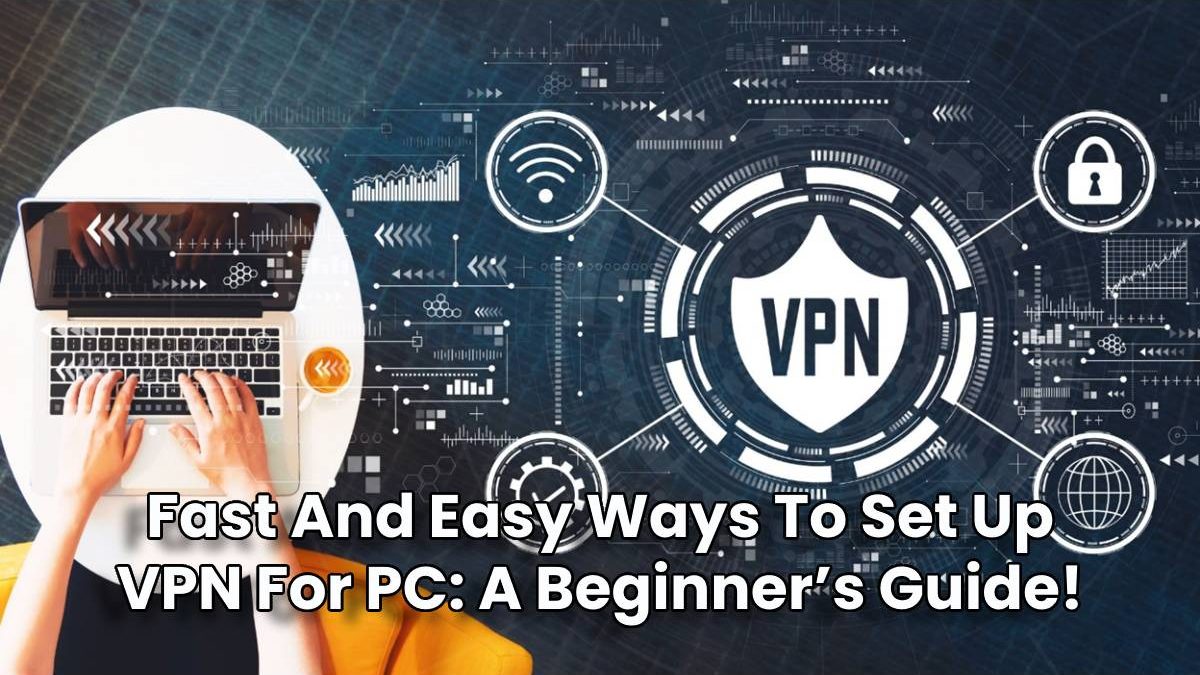 Fast And Easy Ways To Set Up VPN For PC
In today's digitally connected world, we can do so much more on the internet! It has never been this easy to stay informed, productive, and entertained at the same time. But remember, all this can come at a price. You need to keep your online activities safe, whether it is banking or using a streaming service. Thankfully, VPN for PC provides the necessary a solutions for a worry-free online experience. Virtual private network (VPN) software is supposed to keep your data secure by hiding your IP address.
Most people, when hearing the term VPN, think it is high-tech for the average user, and there's no reason they should use it. But this isn't actually true! In fact, a VPN for PCs can benefit businesses and individuals as well.  In this article, you will discover the major aspects of VPN and how you can keep yourself safe while using this technology.
How Does VPN For PC Work?
A VPN hides your IP address from corporations, hackers, or agencies by providing an encrypted server. It protects your identity even if you are using public or shared Wi-Fi. We can say that a VPN keeps your data private from any prying eyes on the internet . It works on basic principles; instead of sending your internet connection to a hosted server, a VPN circumvents your personal ISP. With an abundance of servers located all over the world, users can now relocate themselves and access the internet from anywhere. VPN software protects your information by encrypting your data and routing it from a secure network to other servers in faraway countries. This encryption adds an extra layer of security, especially for businesses that are working remotely. For an individual, it can be useful for streaming, gaming, and traveling. Not only does it hides your identity, but it also makes sure you browse the internet safely.
Advantages of Using VPN For PC
The perfect digital world would never have website trackers, ISP data throttling, malware, or prying eyes. Investing in VPN can really help you eradicate these challenges. Have a look:
Depending on the type of VPN you use, you can block malware by given features. Stay safe by stepping ahead and adding a protective layer to your network, like a firewall. This way, you don't have to lose sleep over malicious software.
VPN for PC can beat the ISP throttling blues. It can prevent internet service providers from restricting your data or bandwidth. So now you can enjoy maximum internet speed even after you have reached the limit.
Protect yourself from public WiFi attacks. If your device gets connected to public wifi randomly, make sure it stays safe by using a The unsecured wifi network is the route for hackers to steal your sensitive information, such as passwords or credit cards.
Website and mobile trackers work effortlessly to record your online activity and information. This practice can sabotage your privacy. VPNs track the information with advanced encryption.
If you install a VPN on your PC, you will never have to worry about anyone seeing or stealing your data!
Notable Considerations to Look at Before
Picking the best solution is difficult, but not impossible. You have to consider a few features and functionalities that matter most to your privacy needs. Some examples are given below:
The number of servers- Your VPN must offer a choice of servers to handle extensive traffic without undermining connection speeds.
Server location- The VPN service must be diverted to different regions for maximum connection requirements. The nearest ones can surely reduce lag, especially when you are streaming or playing online games. If      you need a VPN for a PC from another region or country to get geo-blocking, you can ask for that too.
Ease of use– Your VPN must be easy to set up and use because, this way, you can focus on your online activities better.
Data encryption– The major aspect of a good VPN solution is converting data into code. Opt for a VPN with advanced technology.
Excellent support- The software must come with technical support to help you find answers quickly.
Trust your gut and listen to those nagging voices! If a VPN is positioned as the "fastest and most secured" but a Google search for third-party professional evaluations comes up empty, don't follow that. Instead, see if the service has adequate and varied support channels. Lack of technical support will cause issues for you in the future. Ask a question to see how quickly you get a response. Also, check their social media presence to see customers' reviews of them. Scroll down to their official Facebook, Twitter and Instagram handles.
How To Set Up VPN For PC On Windows
Investing in the right tool can empower you to have a better and worry-free online experience. A VPN gives you the freedom to enjoy all the good things that the internet offers with complete privacy. We have discussed the steps to set up a VPN (Virtual Private Network) manually in the section below:
First, search for the virtual private network VPN on Carton.
Now browse the VPN settings and choose the ("+") plus sign.
A drop-down menu will appear where you have to click on "Windows built-in."
The system will set the VPN type to automatic.
Change it to protocols like PPTP, TCP, SSTP, or others.
Next, add the VPN configuration details given by your provider.
After adding the details, click "Save" and then "Next."
Keep Your Browsing Private with A VPN
Thanks to virtual private networks that make hiding IP addresses and internet privacy easy. Such tools can be miraculously amazing to protect users from prying eyes and convert their information into code using advanced encryption technology.  As evident, VPNs have several advantages, and it is easy to set up as well. If you are looking for the right solution, try the VPN for PC tool Browse more information on this website!
Don't worry, your and your family's sensitive data is secure with a VPN!
Related posts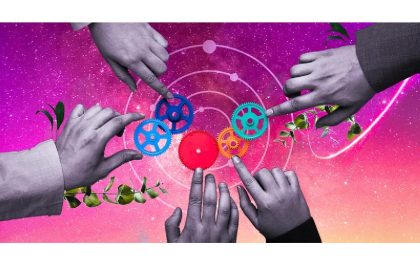 Streamlining Innovation: How Innovation Management Software Drives Efficiency
As business trends evolve quickly., innovation is the key to staying competitive. Companies that can consistently generate and implement innovative…